For many, Miami is synonymous with the good life – beaches, nightlife, and a relaxed, carefree atmosphere. But recently, are you struggling to find gas in Miami?
Well, you're not alone!
The city is currently facing a gas shortage crisis, leaving residents and visitors in a bit of a sticky situation. With long lines and empty gas stations, many locals wonder what's causing the supply disruption.
Why Is There a Shortage of Gas in South Florida?
Miami has been dealing with a gas scarcity following a week of persistent rain and flooding in much of southern Florida. Long queues at the pump, frantic shopping, and negative social media remarks about the situation have all become the norm.
The severe rains that struck Southern Florida last week, flooding Port Everglades are to blame for the petrol shortage in Miami. For 12 Florida counties, this made it difficult to distribute and supply energy items regularly, such as diesel and petrol. 12.5 million gallons of fuel enter Port Everglades every day, making it a crucial location for the state's energy supply.
"Today's gas-flood-run reminds me of the toilet paper-pandemic-phenomenon. People, you didn't run out of toilet paper then, and you won't run out of gas now. Unless your an Uber driver of course. @BecauseMiami," one user poked fun.
By Friday afternoon, there were shortages caused by the difficulty of transporting petroleum out of the harbor, and things worsened throughout the weekend. The situation was further compounded by panic buying, with motorists hoarding fuel due to fears of running out of gas.
What Is the Panic-Buying Phenomenon?
As the shortage worsened, motorists started panic-buying, causing more gas stations to run out of fuel. Experts say that the panic-buying behavior is just unsustainable and contributes to the shortage problem. It's comparable to a self-fulfilling prophecy, where motorists encounter long lines, get panicked, and then continue to panic-buy, creating a cycle that is hard to break.
Patrick De Haan, head of petroleum analysis at GasBuddy, said:
"This is now a story of runaway panic-buying that is just unsustainable. It's kind of like designing houses for a 1,000-year flood, so to speak. These are extremely rare. And now it's kind of a self-fulfilling prophecy. Motorists have been encountering lines, they've been getting panicked.

And just like during the Colonial Pipeline [cyberattack] situation in 2021, and during hurricanes Harvey and Irma, back in 2017, motorists are now straining the system to the point that it's going to be impossible for the system to work in the way it was designed."
Where Does Florida Get Its Gas?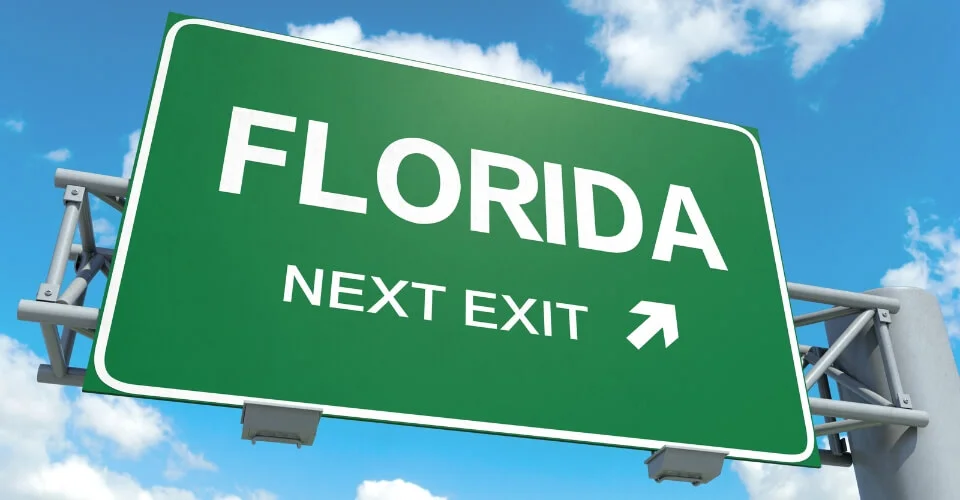 Florida gets most of its gas from refineries in the Gulf Coast region of the United States, including Texas and Louisiana. The fuel is transported via pipelines, with the Colonial Pipeline being one of the essential pipelines for supplying gas to the state. Florida also has a few refineries of its own, but these typically only supply a small portion of the state's overall demand.
Gas Prices are on the Rise, But It's Not Related to the Outage
Although gas prices have been on the rise, this isn't related to the current gas outage in Miami. On April 17, the average gas price in Florida was $3.562 per gallon, which is consistent with the national average.
What's Being Done to Solve the Problem?
The good news is that solutions are in place to address the gas shortage problem. The state of Florida is working on several fronts to address the current gas shortage. For instance, the state of Florida has waived specific trucking regulations that will allow fuel trucks to work longer hours to deliver gasoline to gas stations.
Also, the federal government has relaxed some rules to allow fuel transportation by foreign ships between U.S. ports. This will help alleviate the pressure on Port Everglades, which is currently the entry point for fuel delivery.
Who Has Gas in Fort Lauderdale?
If you're in Fort Lauderdale and need gas, you might wonder which gas stations still have fuel available.
Many gas stations across Miami-Dade and Broward counties have been experiencing gas shortages. However, some are still stocked up, and you can find them through various methods.
One way to find a gas station with fuel is by using the GasBuddy app. The app provides real-time information about gas stations with fuel available in your area and the current gas prices.
Another way is by using social media. Twitter users have been sharing updates about the availability of gas stations in the area, and you can use hashtags such as #MiamiGasShortage to find the latest information.
Does Miami, Florida, Have Natural Gas?
While Miami, Florida, does have access to natural gas, it's not typically used as a fuel source for cars or other vehicles. Instead, natural gas is used mainly for heating and cooking in homes and businesses.
Why Doesn't the U.S. Pump More Gas?
One question that many people are asking is why the United States doesn't simply pump more gas to meet the increased demand. The answer is that it's more complicated.
The U.S. is already one of the world's largest oil and gas producers. However, simply pumping more gas is not always the answer to a shortage. Gasoline production and distribution is a complex system that requires coordination between refineries, pipelines, and distribution networks.
Additionally, the U.S. has made a push toward renewable energy sources in recent years. This means that investing in the production and distribution of gasoline may not be a priority for the government or private companies.