It has been seven years since Tom DeLonge left the famous band he co-founded, Blink 182. But recently, the trio of Travis Barker, Mark Hoppus, and DeLonge announced that they would be coming back together with a comeback single called "Edging" and a new album set for release next year. The album will be the first featuring DeLonge since 2015, when he announced his taking time off from the band.
The news of the reunion was met with much excitement from Blink's 182 fans. DeLonge's return is very special since he left the band in January 2015, and his departure caused quite a stir among his bandmates, Mark Hoppus and Travis Barker.
The Beginning of the End: Signs of Trouble Within the Band
Tom DeLonge's departure from Blink-182 in 2015 broke the hearts of the fans. The world wondered what had happened to one of their favorite members. So what was the reason behind DeLonge's departure, and what has he been up to since leaving Blink-182?
How Did Blink-182 React to Tom DeLonge's Departure?
According to Rolling Stone, Hoppus and Barker found out about DeLonge leaving Blink-182 from DeLonge's manager, not Tom himself. The band released a statement that confirmed DeLonge's decision to leave the band indefinitely, citing his desire to work on non-musical endeavors.
However, DeLonge's bandmates were left feeling disrespected and ungrateful, with Barker questioning the reason Blink-182 even got back together in the first place. After DeLonge's departure, Blink-182 continued on with Alkaline Trio's Matt Skiba taking over on guitar and vocals.
What Has Tom DeLonge Been Up to Since Leaving Blink-182?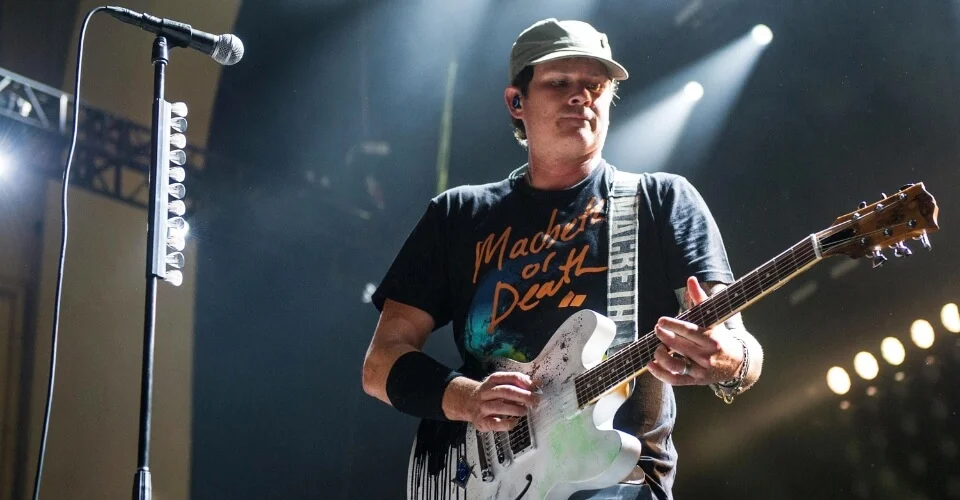 It turns out that Tom's departure was motivated by his interest in pursuing a non-musical journey. He wanted to "change the world for my kids and everybody else's" and put his focus on his other non-musical endeavors.
Delonge's departure from Blink-182 allowed him to pursue his passion for UFO research and establish To the Stars Academy of Arts & Sciences, which has an aerospace and science division dedicated to the study of UFOs. He also continued touring and recording with his band Angels and Airwaves.
However, despite leaving the band, Delonge remained optimistic about possibly playing with his former bandmates again, saying, "I think there will be a time, absolutely, that we play together."
How Are Fans Reacting to the Blink-182 Reunion?
After seven long years of waiting, wishing, and hoping, the fans' prayers worldwide are finally heard. The long-awaited reunion has been met with some mixed reactions from concerned fans.
While the band's die-hard fans are on cloud 9 to see the original trio back together again, others have concerns about the band's chemistry and whether they will be able to create the same magic as they could before. The band has assured fans that they are in good shape and space and are more than ready to break the stage.
What Can Fans Expect from Blink-182's Comeback Tour and Album?
Now that Tom is back in the band, they are ready to set the stage ablaze with all the legendary hits that made them a household name, like "All the Small Things," "What's My Age Again?" and "First Date" and all the new hits from the upcoming album. The tour will start in North America before heading over to Europe, Asia, and Australia.
The reunion also marks a significant milestone in the band's history, and fans can anticipate a few surprises and setbacks from here on. With the band's turbulent history, predicting what will happen next is hard. No one knows what happens next and can only hope for the very best. However, for now, one thing is for sure, and that's the fact that Blink-182 is back, and they're here to stay.
The return of Tom DeLonge to Blink-182 is a historic moment in the band's history. After seven years, the original trio is back, and they're better than ever.
Fans worldwide can't wait to see them hit the stage and perform classic hits and new music. With a world tour and new album in the works, there's never been a better time to be a Blink-182 fan. Fans from all over the world can't wait to see their beloved Blink-182 back in action.