Yellowstone has given us several strong women characters, all of which have proven integral to the story. From the fierce Beth (in Yellowstone) to the free-spirited Elsa (from the prequel series 1883), the characters have fought in the harsh West for a livelihood.
As much as these characters are known for their strength, fans have also been curious about their personal lives, especially the rumors regarding their pregnancy.
Some of the characters, like Beth, have actually been pregnant, while for others, it's just a rumor. So let's find out who is pregnant and who is not and uproot all the baseless rumors while we are at it.
Who Is Pregnant in Yellowstone?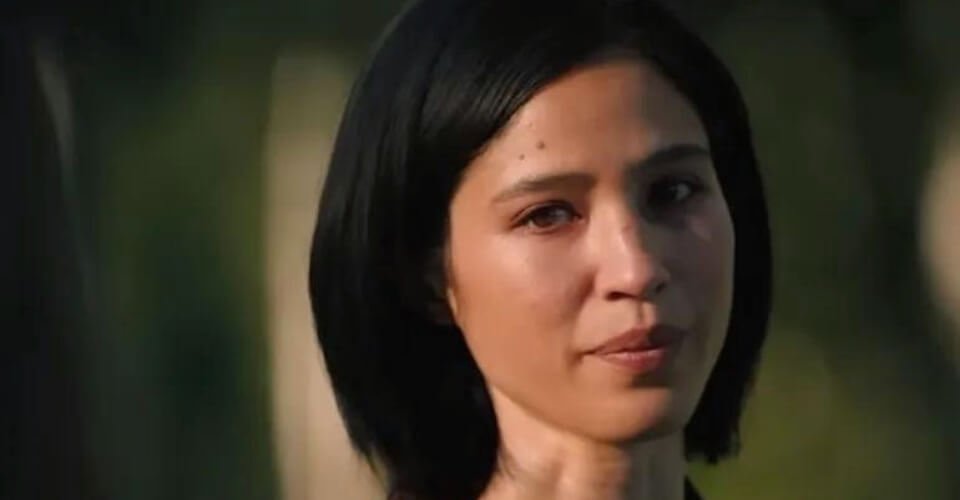 Monica Dutton, the wife of Kayce Dutton, was revealed to be pregnant in season 4, episode 8 of Yellowstone. However, the couple faced a devastating event in season 5 as Monica and Kayce lost their child.
At the beginning of season 5, Monica could be seen feeling severe cramps, and she expected early labor. The lady recklessly drove to the hospital despite Kayce calling an ambulance for her. The pain she experiences, coupled with an inattentive pickup truck driver and a rogue buffalo, causes Monica to crash.
It is then revealed that Monice and Layce had lost their child, a boy. Tate tells John. "I had a brother… for an hour anyway," which adds to the painful situation.
Is Beth Dutton from Yellowstone Pregnant? Why Can't She Conceive?
Beth, the tigress among the Duttons, might seem like an impenetrable wall, but even she had some tumultuous teenage years. Season 3 of Yellowstone depicted that Beth got pregnant at the age of 15. Scared and helpless, she asked Jamie for help to get an abortion.
Since Beth was enamored with Rip then, the child might be his, but it was never confirmed.
Jamie, her adopted brother, took advantage of her weakness and did something unthinkable. He took her to a free clinic so that the surgery could be kept a secret from Beth's father. However, the clinic would not have been able to do the surgery without the sterilization of his sister.
Despite being aware of the risks, Jamie never informed Beth and let the process continue. Beth found out a little too late, and she was already infertile by then. This has become a seed of discord between the two siblings, as Beth holds him responsible for the fact that she will never bear a child.
Was Elsa Dutton from 1883 Pregnant Before Death?
Elsa Dutton is the main character from Yellowstone's prequel, 1883. She fell in love with Ennis, a young cowboy, and they consummated their relationship in episode five of season 1. However, it was never confirmed if Elsa was pregnant.
Due to the lack of protective measures during the time, there is a high possibility that Ennis might have impregnated Elsa. However, the result of her and Ennis' relationship never mattered because both died in the series.
Fans were given the hope that Elsa might be able to survive in the West and have her own family, but the hope was shot as soon as the arrow pierced her torso in the final episode of the series.
Kevin Costner 'Yellowstone' Pregnancy Rumor Explained
Kevin Costner, the man behind Yellowstone's John Dutton, is currently going through a divorce in his personal life. His wife, Christine, filed for divorce recently after being married to the actor for 19 years. Apparently, Kevin was given no prior notice regarding Christine's decision.
While a peaceful divorce could have been the end of the matter, a very nasty rumor about the actor has surfaced.
According to the word, Kevin has impregnated someone from the sets of Yellowstone. Just as talks go, the woman who reportedly had an affair with Costner has not been revealed, and we don't know if it is a cast or a staff. However, the rumor seems to be utterly baseless as those near Costner have denied its authenticity. In a separate development, Kevin Costner will no longer return in season 5 of Yellowstone.
You can catch the full episodes of Yellowstone on Paramount Network, fuboTV, and Peacock. Peacock has four seasons now, while the others only have a single season to offer. The prequel series, 1883, is also available on Paramount+.
Yellowstone has five seasons so far, and the fifth season's second part will be released sometime in 2023. Three more prequel series are also under development.
So, what do you think about the various scandals of the Dutton family? Do you support the Dutton women and the injustices they faced? Do you think they deserved what happened to them? Tell us about your feelings after watching the series in the comments below!