John Kruk might not be a household name like Beyonce or Drake, but he's a legend in the baseball world. If you're a fan of the Phillies or baseball in general, you might be wondering what happened to one of the most beloved players of the '90s, John Kruk.
You may have heard of him from his impressive career as a player, his courageous battle with testicular cancer, and now his hilarious antics as a commentator.
He's like a unicorn, but instead of a horn, he has a beer in his hand. But what is he up to now? Where is he? What's he doing? We've got the answers. Let's dive right in!
John Kruk: From Basketball to Baseball to Broadcasting
Did you know that Kruk wasn't always a ball player? Nope, he actually started off playing basketball in high school. However, his coach wanted the team to run track in the off-season, which Kruk wasn't thrilled about. So, he ran a mile, dropped the track, and replaced it with baseball – and the rest is history.
Kruk was drafted by the Padres in 1981, and his career took off from there. He had a career batting average of .300, made three All-Star teams, and helped lead the Phillies to a World Series. He even led the Pacific Coast League in hitting in 1985, batting .351.
In 1994, Kruk was diagnosed with testicular cancer – a battle he courageously fought and won. Ironically, he first learned of the disease after a spring training game when Mitch Williams threw a wild pick-off throw to first, hitting Kruk in the groin and breaking his protective cup.
Ouch!
Why Did Kruk Leave the Booth?
John Kruk is a legend in the world of baseball. He's played the game at the highest level, having made three All-Star teams and helped lead the Phillies to a World Series victory. But these days, you'll find Kruk in the booth, providing color commentary for Phillies games.
However, Kruk's tenure at ESPN ended in 2016, leaving fans wondering what happened. When asked about his departure, Kruk simply replied, "I didn't do anything wrong." But no worries, Kruk returned to his hometown team, the Phillies, as a commentator for CSN Philly in 2017.
What Is John Kruk Doing Now?
Nowadays, Kruk is still in the booth, keeping his finger on the pulse of America's pastime. You can find John Kruk providing his witty commentary during the Phillies games. His insight and knowledge of the game, combined with his charming personality, make him a favorite among fans.
In his iconic funny manner, he once said:
"The average person would never guess that I am a baseball player. They would probably mistake me for the beer man."

John Kruk
If only everyone could have a sense of humor like Kruk!
When he's not commentating, he's spending time with his family and enjoying the retired life. He's also active on social media, posting photos of his adventures and interacting with fans. If you want to know what Kruk's up to, give him a follow on Twitter or Instagram.
How Much Money Does John Kruk Make?
It's impossible to know exactly how much Kruk makes, but it's safe to say he's doing just fine. John Kruk's net worth is estimated to be around $10 million.
He had a successful career as a player, making three All-Star teams and helping lead the Phillies to a World Series victory.
He's also worked as a commentator for several years and has endorsement deals with companies like Comcast and Campbell's Soup. But Kruk isn't one to brag about his wealth. He's just a regular guy who happens to be good at baseball and talking about baseball.
Who Is John Kruks Wife?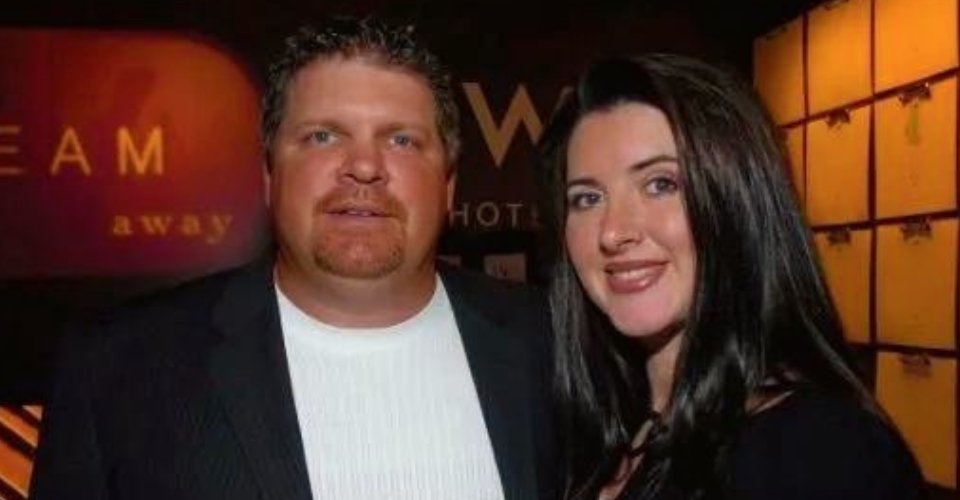 Kruk has been married twice. He was married to Jamie Heeter from May 6, 1991, until their divorce in 1998. He then married Melissa McLoughlin on December 20, 2000. The couple has two kids together.
How Can I Meet John Kruk?
If you're hoping to meet John Kruk in person, your best bet is to attend a Phillies game and try to catch him in the booth. Alternatively, you could keep an eye out for any charity events or public appearances he might make in the future.
So, where is John Kruk today? Well, he's still cracking jokes and calling games for the Phillies. And if you're a fan of baseball and witty commentary, you definitely don't want to miss out on Kruk's colorful and quirky commentary.
If you're tired of boring sports coverage, head on over to averagebeing.com and join the party for the hottest takes and coolest news on all your favorite sports. Let's go, team!