Elon Musk makes headlines almost as frequently as America's current president, and that's really saying something. The tech-mogul bought Twitter in April 2022, and ever since then, Musk-heads have been asking: What's next on his list?
Recently, rumors regarding Elon Musk's next acquisition have been making the rounds on social media, and apparently, he has his eyes on Meta next!
Elon Musk's fame and heavy account are no surprise. After buying Twitter, Musk went on an employee firing spree and then made the blue tick available to anybody with a few extra bucks to spare. His wild horse-like personality makes it hard to predict his next move.
Undoubtedly, this makes people believe everything they see about Musk. If a guy has enough money, what can't he do?
Fortunately, most of the rumors surrounding him are fake, and he isn't onto his next purchase…yet.
For the past few days, Elon has been busy with the Starship project of Space X. It looks like his space endeavors have been sucking up his millions, so let's hope that he keeps some of the social media websites alone.
Is Elon Musk Buying Meta?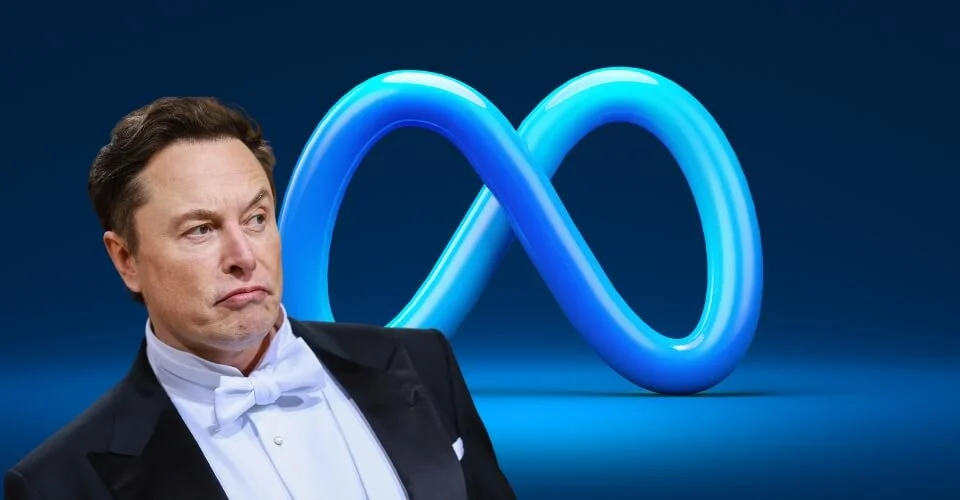 The easy answer is no. Elon Musk has not bought Meta, and there have been no official announcements regarding any acquisition. There have been several trolls on the internet spreading baseless rumors regarding Musk and Meta, though.
A notable move is by a fake Instagram account under the username elonmusksocial. The account posted a video in which Musk was seen saying, "I predict that I will buy tomorrow the entire Meta company. Facebook and Instagram will be mine too."
Needless to say, the video went viral, and it gained quite some traction before people found out that the video had actually been altered, and Musk never said such a thing.
The most recent case would be a YouTube video titled "Elon Musk: "I OFFICIALLY Bought Facebook." The channel named 'Elon Musk Zone' claims to "make the messages of Elon Musk more accessible to people." However, the video itself contains no confirmation from Elon Musk regarding Meta.
Of course, we can't forget a tweet in 2022 that went viral just a few days after the Twitter acquisition.
The tweet reads: "Now I'm going to buy Facebook and delete it haha." This almost devilish tweet was also fake. The account gave Meta users quite a scare, that is until it was all but forgotten.
The story moral would be, 'Don't believe everything you see on the internet.' More made-up things go viral than true facts.
Moreover, if Elon ever plans to buy something, he will announce it in style and not through some shady account with 200 followers.
Till then X Æ A-Xii…