Star Wars has been around for five decades, yet the franchise never runs out of content for fans. Not only has Star Wars dominated the movies and series fields, but it has also received multiple game adaptations.
Star Wars Jedi: Fallen Order is a 2019 game by EA that has received favorable reviews. Fallen Order's attempt to combine multiple game genres is considered it's secret to success.
EA had confirmed that it was the fastest-selling digital launch for any Star Wars game within its first two weeks.
With a record-breaking franchise comes equally picky fans, and thus the most common question is, "Where does Star Wars Jedi: Fallen Order fit into the timeline?" This piece solves that exact query with some more juicy deets.
When Does Star Wars Jedi: Fallen Order Take Place?
Star Wars Jedi: Fallen Order is a canon game that takes place five years after Star Wars: Episode III – Revenge of the Sith. The story commences five years after the Galactic Republic transforms into the Empire and the Great Jedi Purge.
Is Star Wars Jedi: Fallen Order Canon?
Since Fallen Order sports an original story, many doubt whether its plot is canon. Fallen Order was not destined to be a Star Wars game, but several details from EA as well as the events in the game, have confirmed that it is canon.
One of the segments lets players live through part of the Order 66 purge. The Inquisitors are also familiar characters from the Empire. Players have reported that while the gameplay might not be fully compliant, the cutscenes are 100% canon.
What Is the Plot of Fallen Order?
The game narrates an original story about Cal Kestis, who has been believed dead by the Empire for many years. An Imperial probe catches Cal using the Force, and two Inquisitors trained by Darth Vader, the Second Sister, and the Ninth Sister, are dispatched to take him down.
Cal now has to escape the clutches of the Inquisitors while attempting to complete his training and rebuild the fallen Jedi Order.
Is Jedi Survivor Before or After Fallen Order?
Star Wars Jedi: Survivor occurs five years after Star Wars Jedi: Fallen Order. It takes place in the year 9 BBY, the same year in which the Obi-Wan Kenobi series is set. It is thus set around ten years after Order 66. Comparatively, Fallen Order took place in 14 BBY.
Is Cal Kestis Canon? Where Does He Fit In?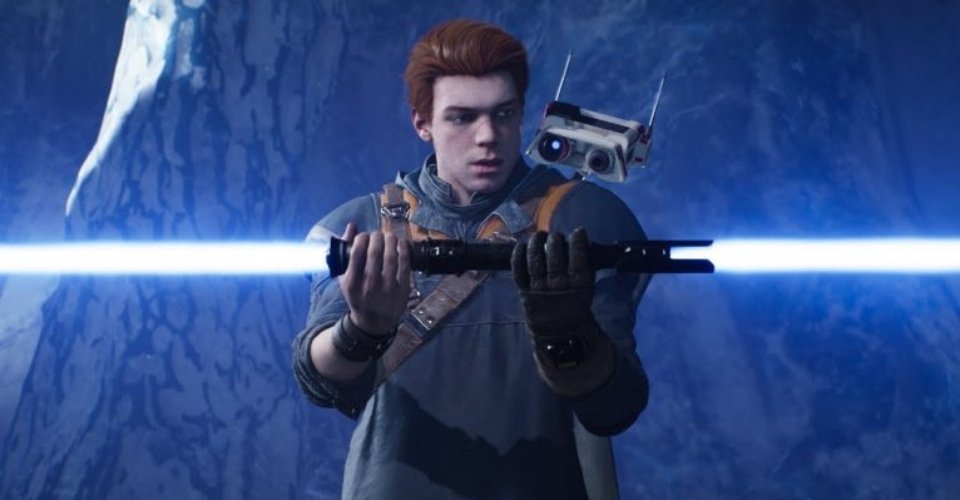 Cal Kestis debuted in the Star Wars Jedi: Fallen Order video game. He is a former Jedi Padawan who survived the Great Jedi Purge but was later hunted by Inquisitors. Since Fallen Order is considered a canon game, it automatically makes Cal Kestis a canon character.
Fans have hoped for Cal to show up in the live-action or animated media of Star Wars, but so far, he has not appeared.
Now that you know the ins and outs of Fallen Order, consider this a sign for you to play the game.
The immersive gameplay and plot are sure to blow your mind, and meanwhile, I will keep my fingers crossed for the ginger protagonist to show up again.