Jamie Foxx, widely known for the Oscar-winning movie Ray has recently stirred up compassion among fans as news of his medical emergency became public knowledge.
The last you heard of him was probably when his upcoming movie, Back in Action, was announced. Cameron Diaz came out of her nine-year hiatus to make a comeback with this film. Diaz also said that only Foxx could have gotten her back in the game.
Sadly, we can't report such great news about Foxx himself due to complications in his health. Back in Action's set was apparently shut down after Foxx's health scare, and shooting resumed on Thursday using a stand-in for Foxx.
So what exactly happened to Jamie Foxx? Has he recovered now? Is it a serious health issue? All such questions have been answered in this article, so sit tight and read on.
What Happened to Jamie Foxx?
Corinne Foxx, the daughter of Jamie Foxx, posted an alarming statement on her Instagram account on April 12, 2023. The post read: "We wanted to share that my father, Jamie Foxx, experienced a medical complication yesterday. Luckily, due to quick Action and care, he is already on his way to recovery."
Foxx faced a medical emergency on April 10 and was rushed to a hospital in Georgia. The condition was severe enough to make many of Foxx's out-of-town relatives visit him while he was admitted.
Thankfully, immediate medical attention has helped him recover. He is communicating with family members and even joking, which is good news.
Details regarding the cause of his hospitalization are still under wraps, and many fans suspect it to be a stroke or a similar attack. However, it's best not to speculate on the matter. Foxx has been open regarding his previous hospitalizations, and we hope he will share the details once he recovers.
What Caused Jamie Foxx's Medical Scare?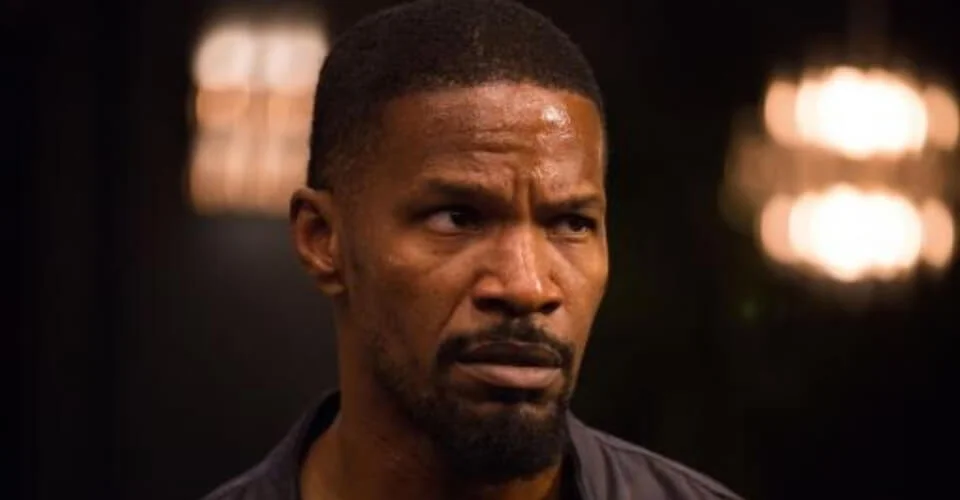 In recent news, Jamie Foxx's on-set meltdown was highlighted. Many fans speculate that the amount of stress he has been going through recently is the cause of his collapse, but we can't say that for sure.
Back in Action's filming has seen some major setbacks, and it is natural for Jamie to be stressed about them. The first ordeal was when a staff member tried to scam Jamie Foxx for £33,000. The production was eventually paused to carry out an investigation, which led to a staff member getting fired.
The next shock came in the form of a World War 2 bomb. This might seem unbelievable, but the shooting was halted once again when an unexploded weapon was unearthed at London's Royal Docks. Since that part of the river has been left undisturbed, it is natural that the bomb was never disturbed.
While there is no direct correlation between the mishaps during the movie's production and Jamie's hospitalization, it is still true that all these instances have caused Jamie massive amounts of stress.
Cameron Diaz's decision to resume her retirement once the movie is done also came simultaneously. Foxx collapsed during filming in the UK last month, and several production staff was fired.
To wrap it all up, Jamie has been going through a lot of stress lately, and his upcoming movie has faced more delays than expected.
All the accumulated stress must have affected him, but we are unsure if that caused his hospitalization.