The Tokyo Revengers anime adaptation, backed by Studio Liden Films, became hugely successful after its release in April 2021. The manga is supposed to be nearing its conclusion, as we have already entered the final arc.
Yes, Tokyo Revengers manga will end in 5 more chapters, and all the bloodshed will come to a close.
Tokyo Revengers Character Popularity Poll
The official Twitter account "Shonen Magazine News" issued this statement on October 15th.
"There have been 53589 votes in the Tokyo Revengers character poll. Sano Manjiro has won with 10288 votes, followed by Chifuyu with 6084 votes and Baji Keisuke with 5480 votes. Takemitchi is in 4th position with 4657 votes."
#1 Sano Manjiro
Sano Manjiro is a deuteragonist of the Tokyo Revenger manga and anime. The fearsome leader of the Tokyo Manji Gang, Sano, has had fangirls drooling over him since the series kicked off. The man's aura is enough to bring his lackeys into formation, and he refuses to walk any path that takes the honor away from him. As he grows up, Manjiro becomes deranged, and his need for criminal activity and combat grows.
#2 Chifuyu Matsuno
Chifuyu Matsuno rests at the No. 2 position. A keen observer, he advises Takemitchi when shit hits the fan. A brother you could always rely on, Chifuyu never initiates a fight with those closest to him. The Vice Captain of Tokyo Manji Gang's First Division can sometimes be naive and doesn't think twice before rebelling against those in positions of power if he feels they're misusing it.
#3 Keisuke Baji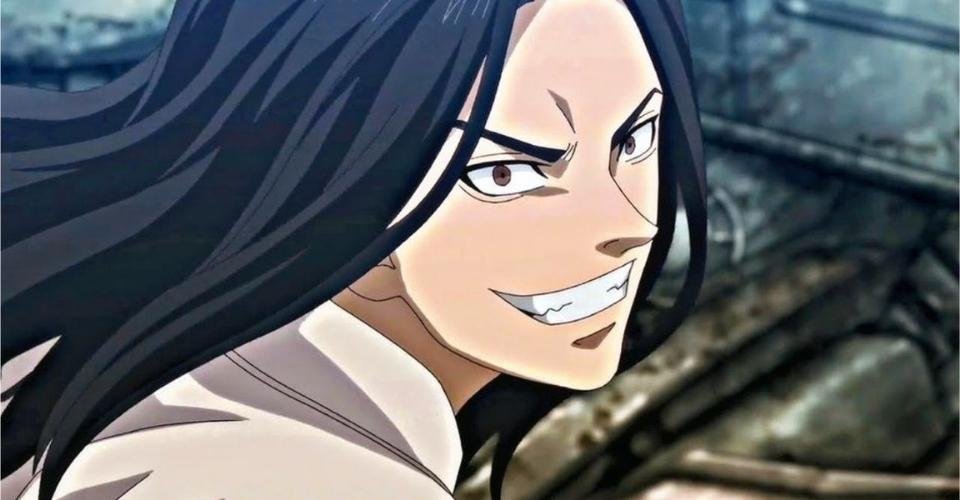 Keisuke Baji was a member of Valhalla and one of the vital founders of the Tokyo Manji Gang. A loyal and wild soldier, Keisuke Baji tried his best to protect Tonman until the very end. He didn't bother about being cast as an antagonist because most of his old mates believed he truly defected to Valhalla. For the sake of the greater good, Baji was prepared to make the ultimate sacrifice.
#4 Takemitchi Hanagaki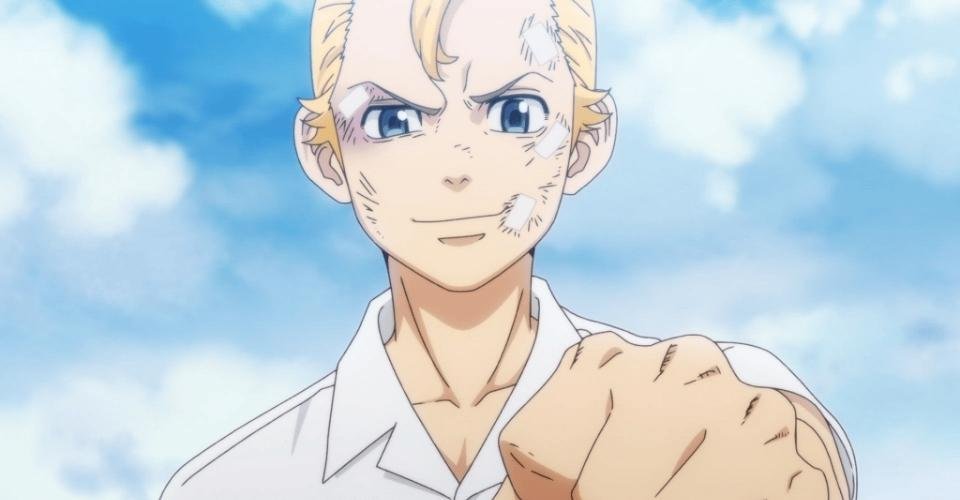 Next, we have Takemitchi Hanagaki, who also happens to be the story's protagonist. Following the demise of his girlfriend and her sibling, the MC time-leaps and reaches 12 years into the past. As he comes to understand the root of the problem, i.e., the Tokyo Manji Gang, Takemitchi joins the organization and, after a short period, becomes the Captain of the First Division. He later also becomes a member of the Black Dragon group.
#5 Haruchiyo Akashi
Haruchiyo Akashi landed at the following position, i.e., No. 5. Although he was meek and soft-spoken as a child, Haruchiyo was a master manipulator capable of deceiving people of varying intellect. A borderline sociopath, Akashi can be exceptionally sadistic, particularly towards those he deems traitors to the Kanto Manji Gang. His devotion towards Sano Manjiro is unparalleled as he regards the latter as a "King." Fond of sharp katanas, Haruchiyo never enters the battlefield without a weapon to back him up.
#6 Ran Haitani
Ran Haitani is the Captain of the Special Attack Force associated with the Kanto Manji Gang. He doesn't trust most folks surrounding him and seldom has respect toward them. As someone who grew up amidst an independent atmosphere, it is hard to rein Ran in. He is capable of deception and always cheats to win against stronger rivals.
#7 Izana Kurokawa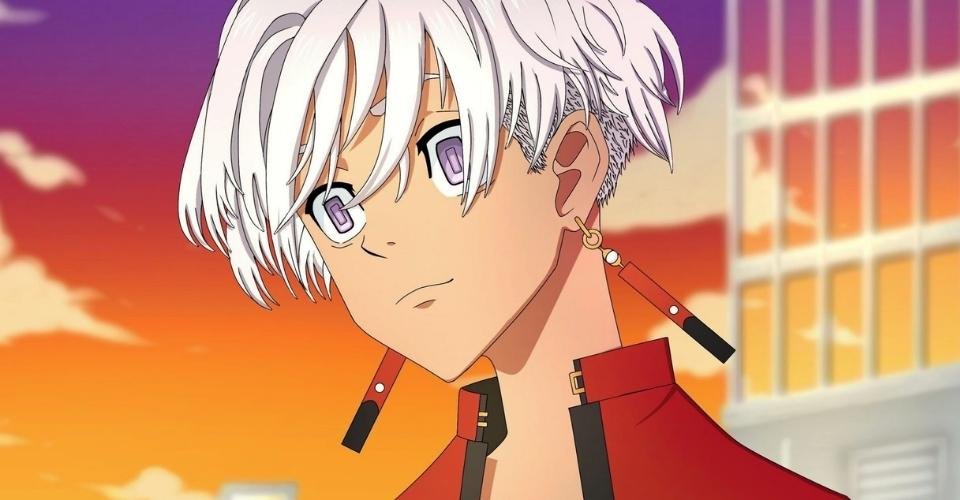 Izana Kurokawa is a half-Filipino, half-Japanese gang leader who served as the boss of Tenjiku and founded the S-62 Generation. A man whose skillset made him a formidable opponent of Mikey, aka Manjiro Sano, Izana is a man of focus and commitment. He can read his opponent's moves with relative ease, which gives him the upper hand during fights.
#8 Takashi Mitsuya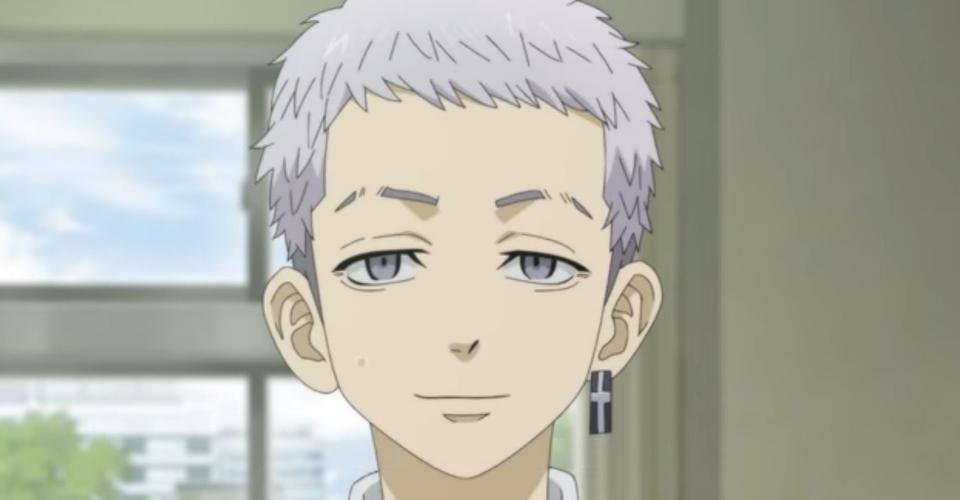 A founding member of the Tokyo Manji Gang, Takashi Mitsuya has Luna and Mana Mitsuya as siblings whom he cares for. Even though his life has been filled with hardships, Takashi never hesitates to brighten up the environment and thus acts like a counselor for all his comrades. Although Mitsuya is someone who would avoid a fight, he wouldn't back down if it is deemed necessary.
#9 Ken Ryuguji
Ken Ryuguji, aka Draken, is a trustworthy and caring friend of Mikey's and is also a founding member of the Tokyo Manji Gang. He deems those who cannot put up a good fight as insects and can be pretty rude towards them. Although Manjiro and Ryuguji are both wild beasts, Draken is clearly the more compassionate individual. He later became the leader of Brahman.
#10 Rindo Haitani
The man who ended up in a juvenile detention center at a tender age, Rindo Haitani, relishes being on the battlefield. He experiences profound delight when fighting against enemies, but this also leads to overconfidence which has cost him dearly. As Vice Captain of the Special Attack Force, he serves under Ran, the devious brother. He sticks to the point and insults foes when a feeling arises.
You can check out the full list of Tokyo Revengers below.
What are your thoughts on this popularity poll? Are there any more delinquent mangas you suggest for other readers who tend to gravitate towards ultraviolence? Let us know about your favorite character in this series by Ken Wakui, which has been serialized in Weekly Shonen Magazine for the last five years.