Superheroes are someone we look up to, someone we idealize, and for many, they are aspirational figures. And among many other lessons, superheroes have taught us the value of education.
Life's not a movie – and not every Hollywood star quits school and buys a one-way ticket to their biggest movie studio; with nothing but a suitcase, passion, and ambition. Alas, things usually don't work that way.
Before playing mighty superheroes, lawyers, feared villains, doctors, and scientists, some of these actors choose to continue their education, earning rather remarkable credentials.
So, Here is the complete list of Marvel actors who walked the corridors of prestigious ivy schools worldwide before donning the cape of a superhero or a supervillain.
#15 Bradley Cooper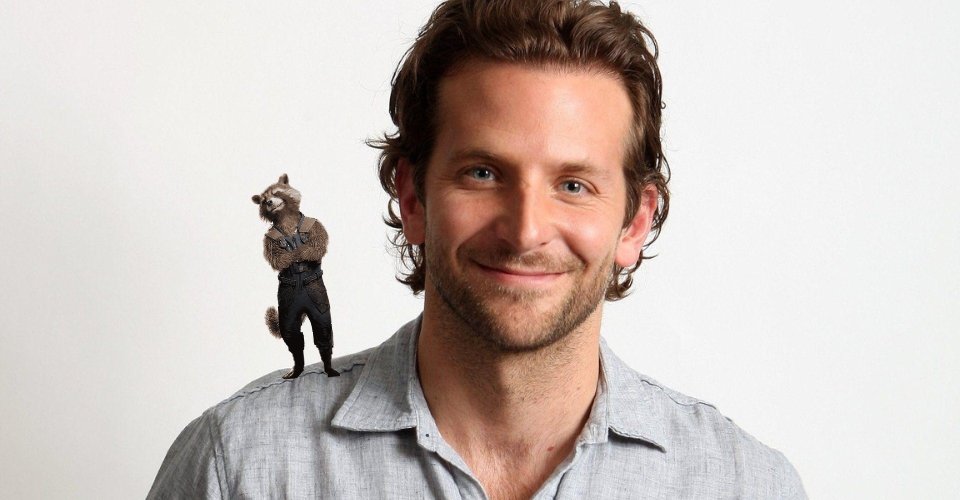 Marvel Character: Rocket Raccoon
Bradley Cooper is known for his role as the furry superhero in MCU, the Rocket Raccoon. With his dual degrees, we can undoubtedly say that he is more than his charmingly handsome looks.
Cooper earned a bachelor's degree in English from Georgetown University. Soon after graduation, to pursue his dream of acting, Cooper left for New York to study at Pace University, where he received his master's degree in acting.
#14 William Hurt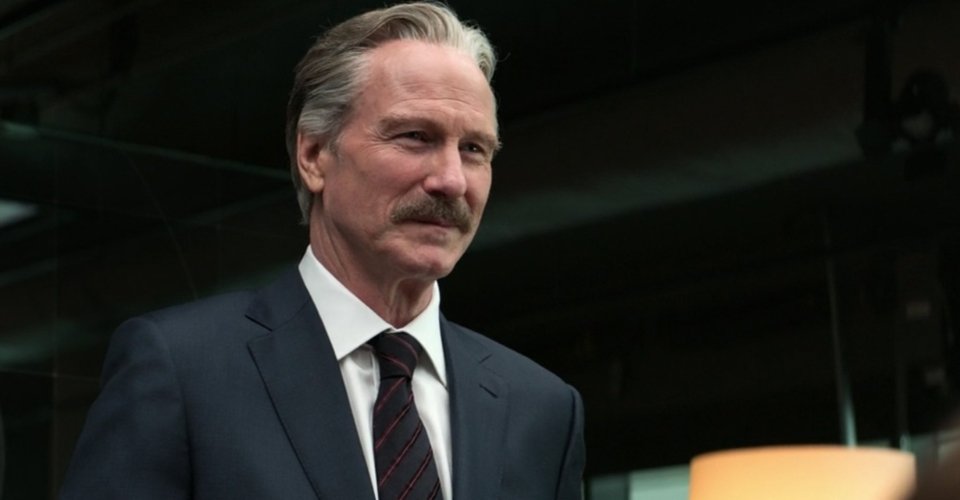 Marvel Character: Thaddeus Ross
William Hurt, a seemingly popular name since the 80s, is known for the villainous role in The Incredible Hulk. The veteran actor did his schooling at Middlesex School, and during his time there, he was elected as the vice president of the dramatic club.
Hurt later attended the prestigious Tufts University to study Theology; his passion later made him shift to Juilliard School to pursue acting. Apart from being a degree holder, Hurt is a skilled and certified aircraft pilot.
#13 John Krasinski
Marvel Character: Reed Richards
John Krasinski is probably one of the most recognizable names in Hollywood. And like most of his colleagues on this list, he is an ivy-leaguer too. He attended the esteemed Brown University and studied playwriting and English.
Before his time at Brown University, Krasinski taught English for a while in Costa Rica. After graduating from Brown, he studied at the National Theater Institute in Waterford, Connecticut. Additionally, he completed studies at the Actors Center in New York and the Royal Shakespeare Company in England.
#12 Elizabeth Olsen
Marvel Character: Wanda Maximoff
Having grown up with the famous Olsen twins, Elizabeth Olsen had to do a lot of catching up to reach the level of success. She studied at New York University's Tisch School of the Arts and even spent a semester as an exchange student at the Moscow Art Theater School.
According to Olsen, if it weren't for acting, she thought of ending up on Wall Street since she was good at maths and science.
#11 Frank Grillo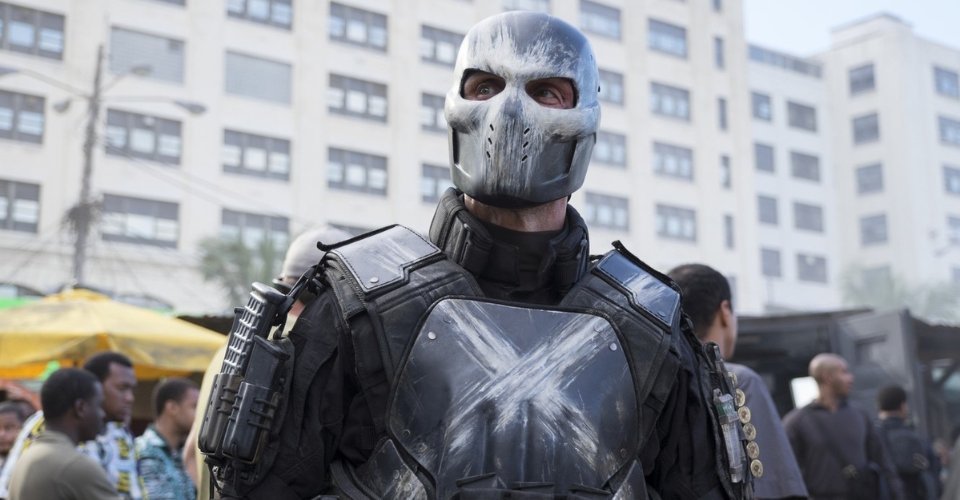 Marvel Character: Brock Rumlow
Frank Grillo is popularly known for his villainous role as Brock Rumlow. He may have played the role of a bad guy in the series, but in reality, Grillo is a graduate of one of the top universities.
Grillo graduated from New York University with a degree in business and even worked on Wall Street before making big in Hollywood. He is also a trained wrestler under one of the renowned jiu-jitsu and mixed martial artists, Rickson Gracie; Grillo is a brown belt holder.
#10 Winston Duke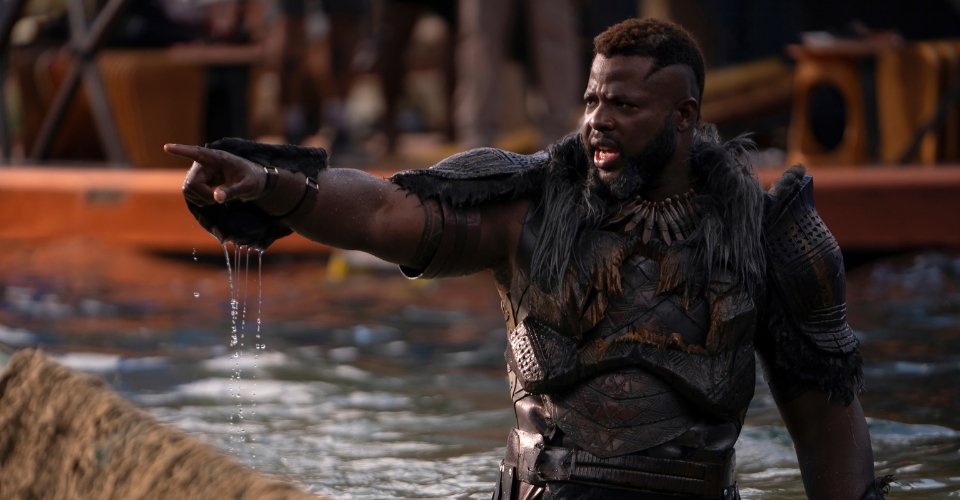 Marvel Character: M'Baku
Having been part of the Marvel Cinematic Universe, we are no strangers to Winston Duke. Winston portrayed M'Baku, the chief of the mountain tribe known as the Jabari, alongside a star-studded cast of Black Panther and Avengers. But keeping his acting prowess aside, Winston is an ivy leaguer.
After his High School graduation, he pursued to Bachelor of Arts in theatre from University at Buffalo. Shortly after graduating, he moved to Yale University, where he was awarded a degree in Master of Fine Arts.
#9 Lupita Nyong'o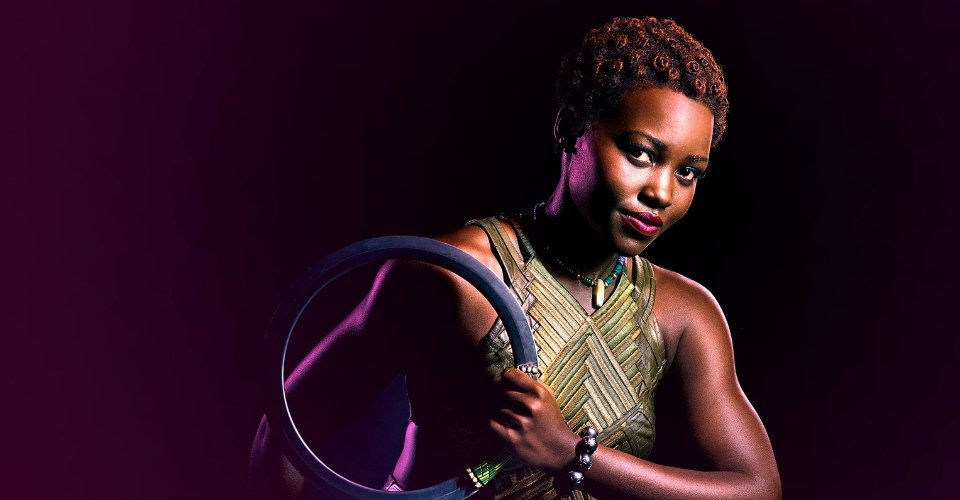 Marvel Character: Nakia
The Academy Award-winning actress applied to Hampshire College and relocated to the United States to pursue a degree in filmmaking. She pursued further studies at Yale University and earned a master's degree in Fine Arts. She received the Herschel Williams Prize while pursuing her master's at Yale.
The story of Lupita Nyong'o is nothing less than a remarkable one; from her parents leaving the country fearing political repercussions to her winning the Oscars, she is one to follow in the coming years of Hollywood.
#8 Angela Bassett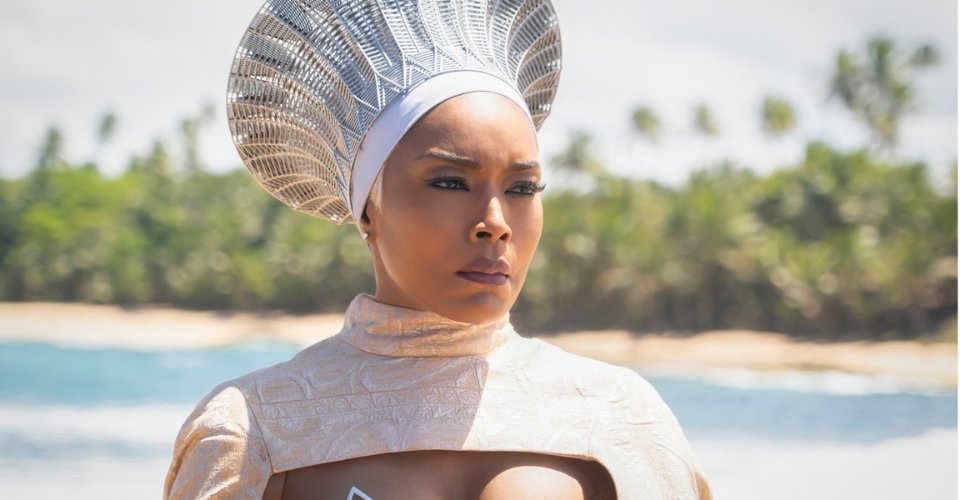 Marvel Character: Ramonda
The Oscar-nominated actress graduated from the university with a B.A. in African-American studies, a Master of Fine Arts, and an honorary doctorate. Bassett initially went to the theatre as her major but was opposed by her aunt, and she later shifted to African-American studies.
To top her all educational achievements, Bassett also became the first black person to receive the Yale Undergraduate Lifetime Achievement Award.
#7 Edward Norton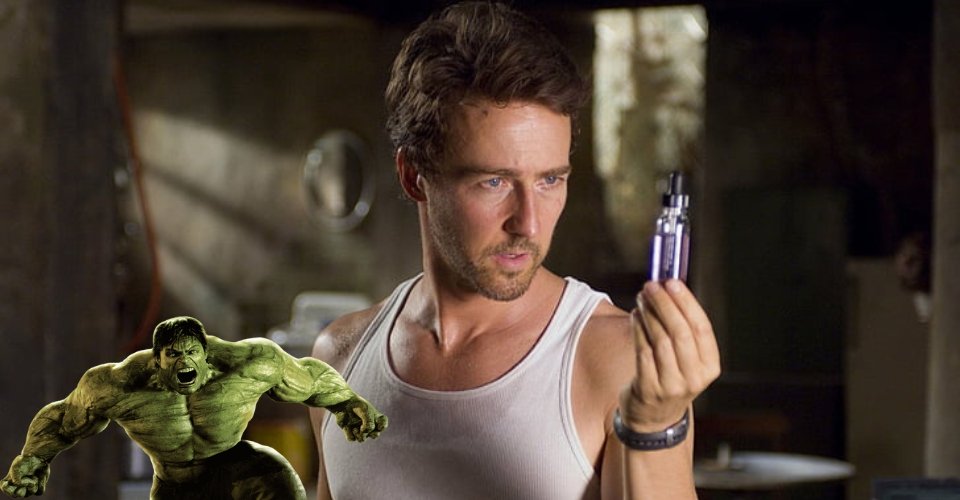 Marvel Character: Bruce Banner
The Incredible Hulk movie might have received mixed reviews. However, the actor Edward Norton was received well by the fandom. So much so that the fandom still debates him as the best Hulk to date. Norton attended the prestigious Yale University.
While pursuing a Bachelor of Arts in history at Yale University, Edward Norton also participated in several Yale performances as a student while sharing the stage with notable graduates like Ron Livingston. Aside from taking part in acting classes, Norton was an athlete who participated in numerous rowing competitions – making him an actor, athlete, and historian by education.
Norton is multilingual, with fluency in Japanese and French, and he even has a pilot license; man's not satisfied with mediocrity.
#6 Ginger Gonzaga
Marvel Character: Nikki Ramos
Ginger Gonzaga is an American actress best known for her character Nikki Ramos in She-Hulk. Just like Nikki Ramos, who is a paralegal in the Los Angeles County District Attorney's Office, Gonzaga's education does not fall far from the legal studies path.
She pursued a degree and majored in political sciences from the University of California, Berkeley, and the University of California, Santa Barbara. She then went on to study improv and was, in fact, an impromptu speaker and a national-level debater before her acting career kickstarted.
Smartest Superheroes: 20 Intelligent Heroes Ranked By IQ Level

Fans Also Read
#5 Tilda Swinton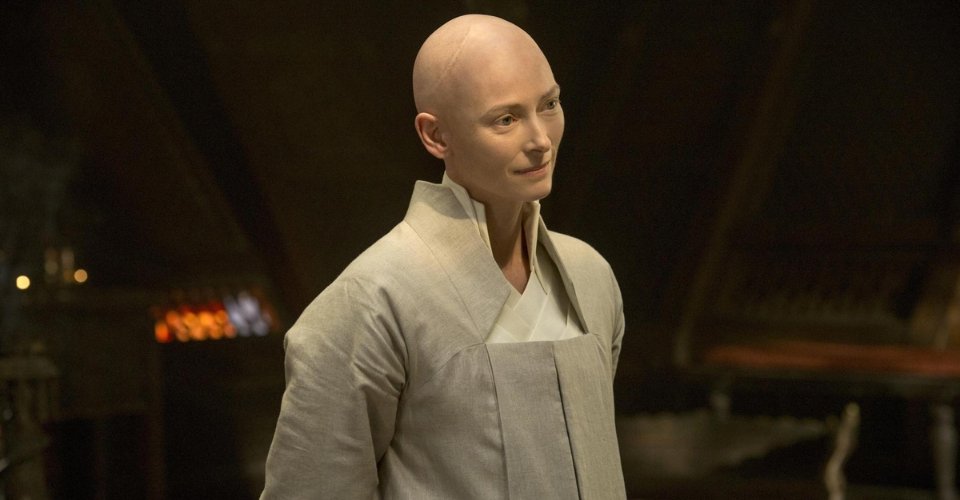 Marvel Character: Ancient One
Tilda Swinton, who donned the role of Ancient One for Doctor Stange and the Avenger Franchise, is one of the actors with a degree from the prestigious University of Cambridge.
Tilda graduated with a Bachelor's degree in social and political sciences. And during her university days, she actively took part in politics before steering her career into acting.
#4 Tom Hiddleston
Marvel Character: Loki
What were the chances of a double major person in Greco-Roman studies going to play one of the iconic characters?
Tom Hiddleston may have been destined to play Loki's character, and we wouldn't the other way!
Hiddleston attended Eton College, one of England's top institutions for pre-college education. After schooling, he went to Pembroke College at the University of Cambridge for his undergraduate study.
Following that, Hiddleston continued his education at the renowned Royal Academy of Dramatic Art. One does not simply go to not one but three of the most prestigious educational institutions in the country.
#3 Sterling K. Brown
Marvel Character: N'Jobu
Sterling K. Brown has had an exceptional acting career till now, and it keeps growing. But his love for acting came on early on during his university days. Brown pursued to study Economics at Stanford University. But as a student in college, he became deeply passionate about acting and pursued majoring in it, dropping his studies in economics.
After graduating from Stanford, Brown enrolled at the Tisch School of the Arts at New York University, where he earned his Master of Fine Arts.
#2 Gemma Chan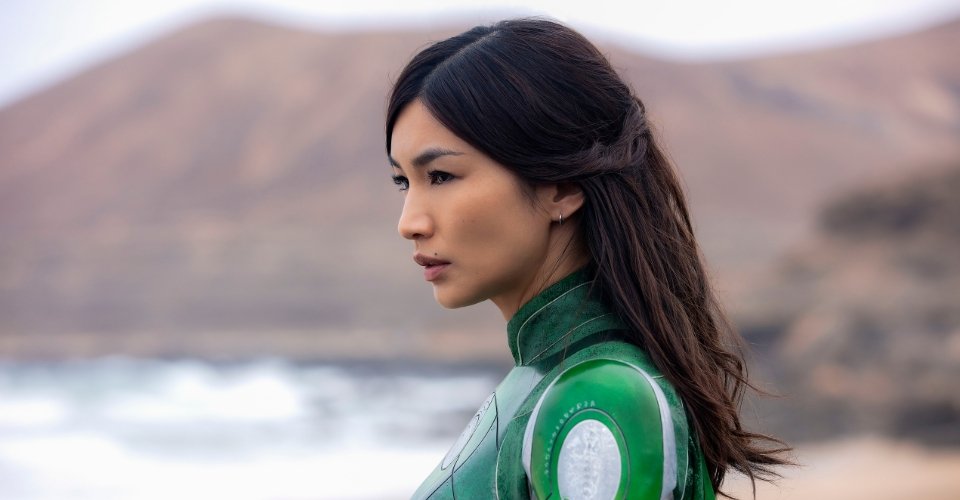 Marvel Characters: Sersi, Minn-Erva
Gemma Chan is popularly known for her roles as Minn-Erva in Captain Marvel and Sersi in Eternals. Gemma pursued to study law at Worcester College, which is one of the constituent colleges of the University of Oxford.
Soon after graduation, she received a training contract from the prestigious law firms – Slaughter and May. However, she turned the offer down to pursue a career in acting and went on to study at Drama Centre London.
#1 Natalie Portman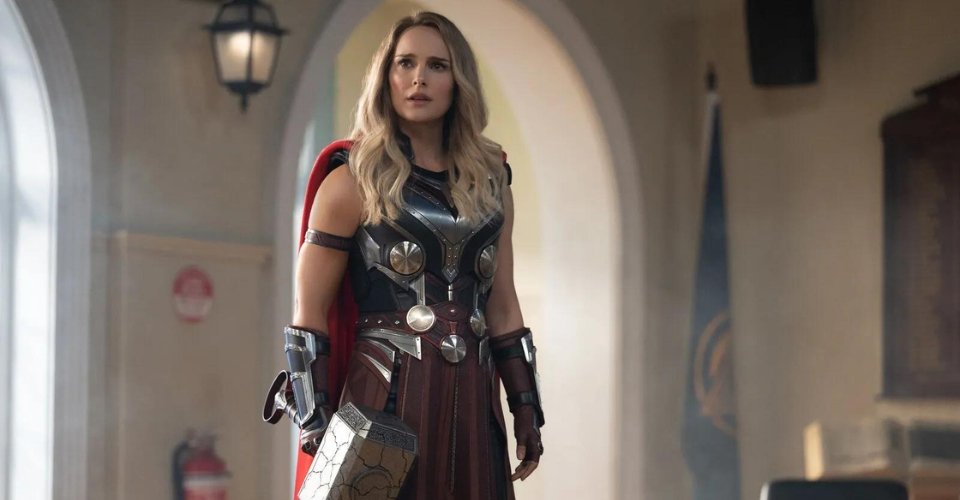 Marvel Character: Jane Foster
Natalie Portman, who portrayed the role of Jane Foster in the Thor franchise, graduated from Harvard University with a bachelor's degree in psychology and is the smartest Marvel actor. Jane Foster is often regarded as one of the leading astrophysicists, and ironically the actor playing the role is a smart one too.
During her time at Harvard, she also studied neurobiology and advanced Hebrew literature. And she also served as a research assistant to one of the most renowned American lawyers, Alan Dershowitz. Not only that, Natalie Portman is fluent in six languages and was also published in a scientific journal not once but twice.
Methodology:
Our approach involved a rigorous examination of over 350 cast members from various Marvel projects. To begin, we compiled a comprehensive list of all the actors and actresses who appeared in these productions. We utilized the Internet Movie Database (IMDB) as our primary source of information, and for each individual, we meticulously gathered data about their educational background, including the universities they attended and the degrees they earned. Yes, We excluded cameos!

Subsequently, we developed a multifaceted scoring system to evaluate each actor's intellectual abilities. The scoring system was designed to consider various factors, such as educational qualifications, type of degree obtained, the prestige of the universities attended, notable academic achievements, as well as awards and recognition for their intellectual pursuits. By taking into account these diverse criteria, we ensured that our evaluation was comprehensive, thorough, and objective.

Based on our assessment, we assigned a score to each actor and then ranked them in descending order to determine the top individuals with the highest level of intelligence. Our ranking included actors and actresses from different Marvel projects, representing a diverse range of intellectual achievements. Overall, our methodology was designed to maintain the highest level of accuracy and objectivity to create a comprehensive list of the smartest Marvel actors of all time.
Well, These are the marvel actors with real brains who aren't just incredible in reel life but are professionals with educational qualifications to back them outside of the film industry too. See, We all need a backup in life, right?
That's all for today, folks! Let us know your favorite MCU actor and do visit averagebeing.com for more superhero content.