A writer from Slate claims to have the answer to the question that has plagued humanity for years: "What happens after death?" Oregon-based writer, Peter Jakubowicz, has detailed his near-death experience in an article and claims he even has a video to prove his words!
In the tale that follows, you will find a gruesome description of a man who had a fatal heart attack but survived with sheer luck. According to the article, the only thing Peter lost was 72 hours of his life, of which he has no memory.
With no memory of how he died in the first place, Peter was flailing around in the dark until he found the video recording of his death. How did it feel to watch the recording of his own demise? Peter recounts everything in detail.
'What Happens When You Die?' Slate Article Explained
An article was published on May 21 on Slate titled "What Happens When You Die? Unlike Most People, I Know. I Even Have Video." by Peter Jakubowicz is making the rounds on the internet due to the writer's description of the time he was brought back after death.
The article begins by claiming that the author had died on November 7, 2022. However, his first memory was in the ICU, when the doctor informed him of his heart attack at a hockey game the night before.
Peter was rushed to a hospital in Portland after a teammate helped with CPR. The doctors' notes suggest he was dying. "This patient is unbelievably ill and has an extremely high risk of imminent life-threatening deterioration in multiple organ systems, some of which are, in fact, showing actual signs of overt failure."
After an indistinct period when the author swam in nothingness, he came to, and his body repaired quickly after that. Soon, he became obsessed with the 72-hour gap in his memory but remembered that the rink he plays in records every game.
On a hunt for the truth, Peter obtains the video and recalls feeling a complete sense of disconnection from the player on the rink that was supposedly him. He saw himself clutching his chest and falling with no resistance. Thankfully, Steve, a player in the game who has been a paramedic for 30 years, helped keep him alive via CPR.
Doctors and paramedics alike were all surprised by his miraculous survival. After the experience, he tried connecting to people with near-death experiences but never quite found someone who had died and come back like him.
What Did Peter Experience After He 'Died'?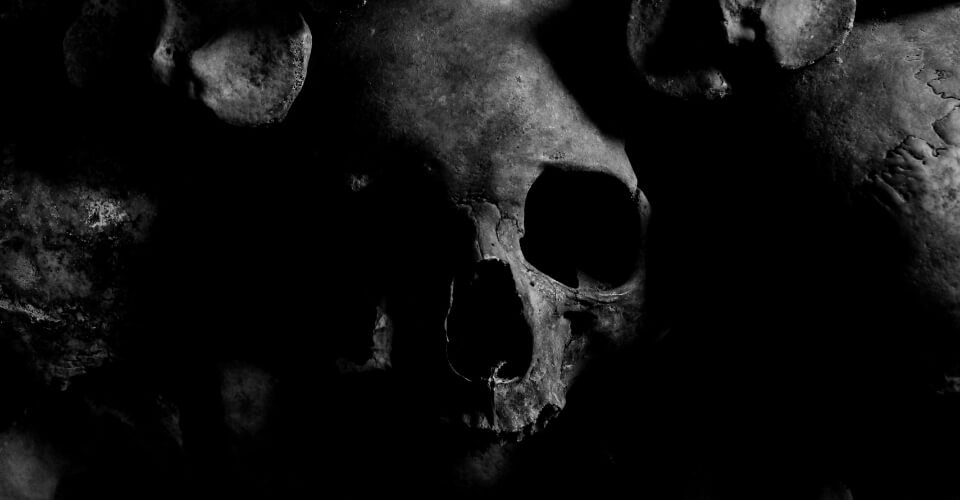 Peter describes his surreal experience of death in the article published by Slate. He claims that some essential part of him persisted. He fell into a void chasm when he supposedly died. It was not darkness or an absence of light. It was an absence of everything.
He struggled to return and willed himself into staying longer despite slowly losing his sense of self. However, even when he awoke, he felt darkness and claimed he couldn't see anything at all.
According to the description, Peter felt his parts turning on but all out of sync as he "wavered between consciousness and oblivion." He was heavily sedated, resulting in illusions. Even when his kids were brought in, he kept complaining that the lights were off when they were, in fact, on.
Is the 'What Happens When You Die?' Slate Article Real?
The authenticity of the 'What Happens When You Die?' article on Slate cannot simply be proved by reading through the account. However, the fact that the story has no exaggerations but rather what seems to be the plain hard truth testifies that this is not fiction.
Looking at Jakubowicz's list of articles, it seems he writes about his own observations. Fiction is not the topic of any of his works. Even his Twitter account has the following taglines: "Writer | Editor | Storyteller | Beer league-class winger | Improbably alive |"
The posts on the NFL, coupled with his humble social media and a realistic depiction of death, prove that his article is based on nothing but the truth. He truly seems to be a man who has defied death itself.
Who is Peter Jakubowicz?
Peter Peter Jakubowicz is a writer and editor from Portland, Oregon. His articles have been published on websites such as The Guardian, Newsweek, Slate, Mental Floss, Discover Magazine, Astronomy Magazine, Fatherly, and The Berkshire Eagle.
His topics of interest in articles range from the subatomic world to NHL, his experiences as a driver, and more. However, his latest article on his death experience gained the attention of readers worldwide.
Have you read Peter's narration of his rare experience? Do you think it's based on the truth, or is it all an elaborate hoax with enough realism sprinkled in it? Let us know what you think of such a transcendental experience in the comments below.