In an emotionally-heart wrenching report, Jason David Frank (49) has died of suicide. The actor and martial artist best known for his work as the first-ever green ranger in the Mighty Morphin Power Rangers television series survived by his four children.
As per TMZ, Frank breathed his last on November 19th while in Texas.
Jason David Frank was among the first actors to have played the role of a Power Ranger in the widely popular 1993 Mighty Morphin Power Rangers American TV Series — a part of the Power Rangers franchise adapted from the Japanese tokusatsu franchise Super Sentai.
Power Rangers were a team of young warriors recruited and trained to become powerful superheroes with enhanced strength, durability, agility, and combat prowess. These superheroes with color-coded skin-tight suits rose to popularity among young audiences across the globe for their light-hearted but sometimes engaging plot points as the heroes fought antagonists to save the day.
A franchise with over 25 seasons spanning 900+ episodes had several actors dawning the role of Power Rangers, with Jason Frank being the first actor to hail the cape of Green Ranger, aka Tommy Oliver, in Mighty Morphin Power Rangers between 1993-95. He later took over the role of White Ranger in Mighty Morphin: The Movie. Over the years, he appeared in several later seasons as a semi-regular actor as the story progressed.
The tragic news of his passing came through his manager Justine Hunt in a statement to TMZ. "Please respect the privacy of his family and friends during this horrible time as we come to terms with the loss of such a wonderful human being. He loved his family, friends, and fans very much. He will truly be missed," said Hunt.
His on-screen colleague Walter Jones who had played Black Ranger in Might Morphin Power Rangers, shared his condolences and told TMZ, ​​"He was an inspiration to so many people. His presence will be dearly missed. It's so sad to lose another member of our Ranger family."
Jason David Frank's character was initially introduced as a villain but accounting for the immense popularity that the series amassed, his character underwent redemption, reappearing as White Ranger in the Mighty Morphin Power Ranger: The Movie.
Jason David Frank was loved dearly by his fans and co-actors for his fun-loving personality. "Jason was one of the biggest pranksters on the show. He had a wild sense of humour. We had our share of ups and downs but I stayed consistent about being an ear if he needed one. My prayers go out to his family and all that will miss him," recalled Jones in his statement to TMZ.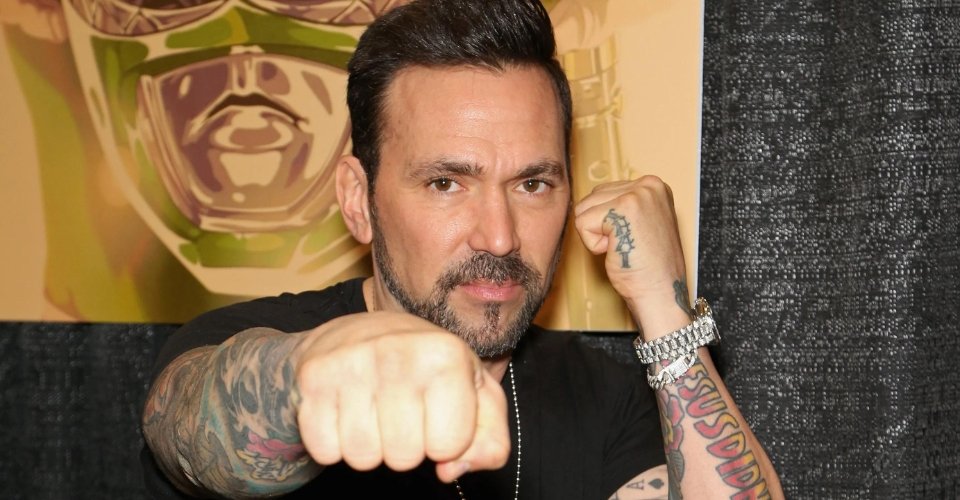 Soon after the news broke out, Power Rangers started trending worldwide. The report recorded a whopping 230 Million searches in a few hours. Here are the search trends across different regions. Take a look.
Argentina (200k+)
Australia (100k+)
Belgium (20k+)
Belgium (20k+)
Brazil (500k+)
Canada (200k+)
Chile (100k+)
Columbia (100k+)
Czechia (5k+)
Denmark (5k+)
Finland (2k+)
France (50k+)
Germany (50k+)
Greece (10k+)
Hungary (5k+)
India (50k+)
Ireland (20k+)
Israel (1k+)
Italy (50k+)
Malaysia (50k+)
Mexico (200k+)
Netherlands (20k+)
New Zealand (5k+)
Nigeria (5k+)
Norway (2k+)
Peru (50k+)
Philippines (100k+)
Poland (50k+)
Portugal (20k+)
Romania (5k+)
Russia (10k+)
Singapore (50k+)
Switzerland (5k+)
Taiwan (2k+)
United Kingdom (200k+)
United States (2M+)
Vietnam (10k+)
It might be an understatement to say that this franchise significantly impacted generations across all walks of life. Remarkably, the 90s kids made up a massive fanbase for these legendary superheroes.
What started as a low-budget, cheesy dialogue-involving TV project in Japan in the early 70s gained a cult-like following for his entertaining storylines in its live-action American adaptation that is culturally relevant to this day and age. The fan base calls itself the Ranger Nation and has made these superheroes a recurring household entity for years.
Jason David Frank himself was a fan-favorite addition to this franchise and was called upon several times to play his part as a Power Ranger across various seasons.
Although Frank announced his retirement from the role of Tommy Oliver earlier this year, his influence on the fanbase remained intact. Fans wanted him to reappear for next year's 30th Anniversary Special, but the actor denied the appeal.
Here is the list of all of Frank's TV and theatrical appearances as a Power Ranger.
| | | |
| --- | --- | --- |
| Franchise | Year | Role as Power Ranger |
| Mighty Morphin Power Rangers | 1993-95 | Tommy Oliver, Green/White Ranger |
| Mighty Morphin Power Rangers: Alpha's Magical Christmas | 1994 | Tommy Oliver |
| Mighty Morphin Power Rangers: The Movie | 1995 | Tommy Oliver/ White Power Ranger |
| Power Rangers Zeo | 1996 | Tommy Oliver – Zeo Ranger V Red |
| Power Rangers Turbo | 1997 | Tommy Oliver/ Red Turbo Ranger |
| Turbo: A Power Rangers Movie | 1997 | Tommy Oliver/ Red Turbo Ranger |
| Power Rangers: The Lost Episode | 1999 | Tommy Oliver |
Frank is the longest-serving cast member with 257 episode appearances as Tommy Oliver. The character is widely considered the greatest Power Ranger of them all.
Rest in Peace, JDF.