Oshi no Ko, which just came out on Netflix and Ani-One Asia, has quickly risen to the very top of MyAnimeList's list of popular anime series.
The Japanese manga series Oshi No Ko was created by Aka Akasaka, the mangaka of Kaguya-sama: Love Is War, and illustrated by Mengo Yokoyari.
Since April 2020, it has been serialized in Shueisha's Weekly Young Jump, and as of January 2023, its chapters have been collected in 10 Tankōbon volumes.
In April 2023, Doga Kobo debuted an adaptation of an anime television program. Viewers warmly welcomed the 90-minute episode. Despite appearing as a typical idol anime, Oshi no Ko is unique.
Oshi no Ko examines the sordid underside of the idol business rather than the conventional tale of someone trying to break into the industry. The highly anticipated debut of Oshi no Ko did not dissatisfy as studio Doga Kobo brought the manga series to life with breathtaking visuals and outstanding storytelling.
There are also numerous twists in the very first episode.
What Is Oshi no Ko About?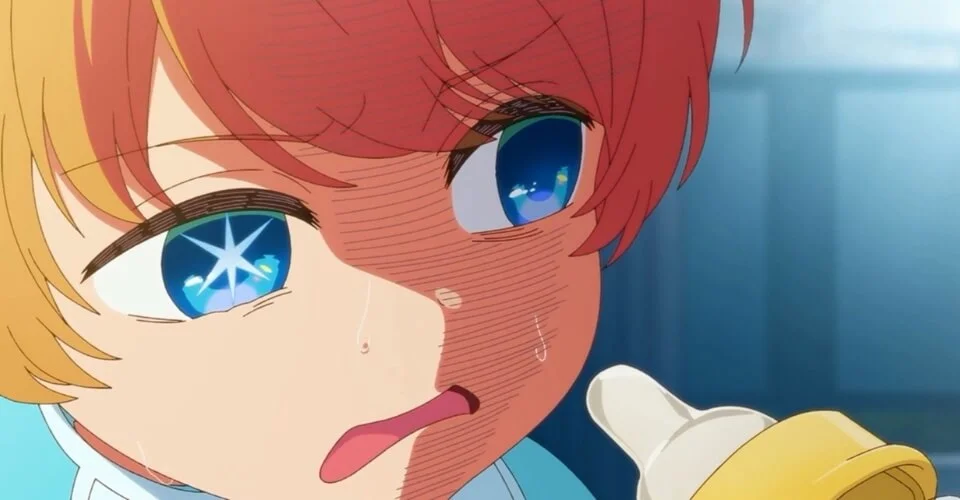 Based on the well-known manga series, the anime depicts the story of a Japanese pop star and a gynecologist who admires this idol.
The first episode of this eagerly awaited series, created by the legendary Studio Doga Kobo, has a run time of 90 minutes.
Fans have been looking forward to the release of this dark and intriguing anime, which follows popular pop diva Ai Hoshino and rural gynecologist Goro Amemiya.
After a horrible accident, Goro is revived as Ai's child, and as he grows older, he begins to witness the brutal truth of the entertainment industry. As Goro learns the secrets and ulterior motives of those surrounding him, including Ai herself, the plot takes a tragic turn.
Oshi no Ko Plot Summarised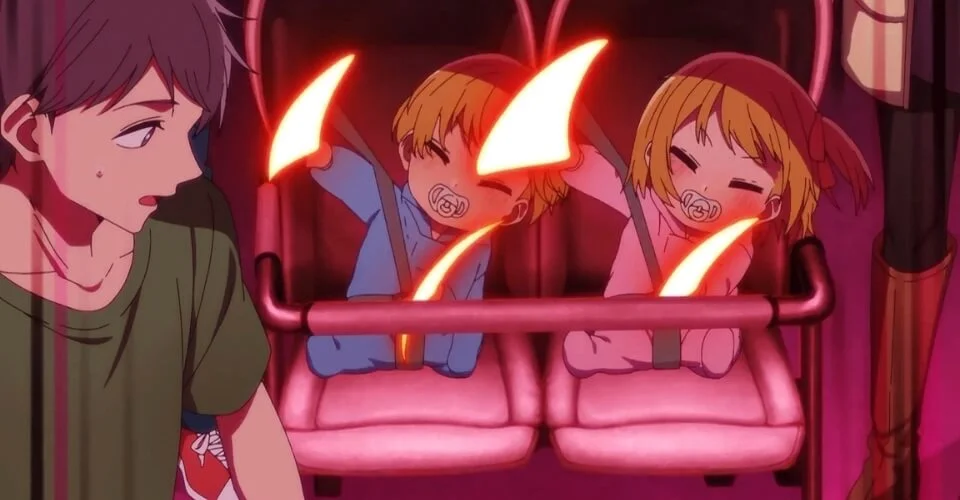 Oshi no Ko centers on Ruby and Aqua, twins born to the well-known idol Ai Hoshino. When Ai's due date draws near, her gynecologist is murdered and later resurrected as one of her twin infants.
As the plot develops, the twins experience their mother's terrible death, and they swear to identify the killer.
Following in their mom's footsteps, they join the idol industry in Japan, and as they begin their quest to learn the real story about their mother's passing, things get quite intense.
Who Is the Author of Oshi no Ko and Their Previous Works?
The series' author is Aka Akasaka, who also wrote the popular Kaguya-sama: Love Is War. In June 2022, the anime adaptation was announced.
Aka Akasaka has also been the manga artist for many other popular series like Sayonara Piano Sonata and Ib – Instant Bullet.
Where to Watch Oshi no Ko?
Regardless of location, you can watch Oshi no Ko on the anime streaming platform HIDIVE. In addition to it, you can also watch Made in Abyss, Food Wars!, and Akame ga Kill! on the platform, and the service costs USD 4.99 per month or USD 47.99 per year!
Oshi no Ko, with the rise of interest of general people in the idol industry of Japan as well as Korea, is sure to be the top spring anime of the year!
And if you want to switch up from action thriller anime, Oshi no Ko is the way to go!