I was not well informed about the vastness of the term 'genre' until I got into anime. Initially, when I was unaware of anime genres, I got recommendations from my friend – who introduced me to anime. And as I got deep into this rabbit hole, I got so addicted to anime that my friend was soon out of recommendations.
Eventually, I came across anime database sites like myanimelist and kitsu, where I found out about the existence of genres like supernatural, fantasy, and slice of life; and the fact that there is a separate genre for food.
Enough blabbering, but before jumping in, here's an interesting fact – Shounen isn't in the Top 10 most popular genres globally.
You want another surprise? Seinen isn't in the Top 10 either. That said, if you didn't know this, Shounen and Seinen aren't a genre but demographic indicators.
Now without further ado, let's dive right into the list of the top 10 most popular anime genres.
NOTE: Some genres share similar monthly search numbers, so you might see two genres under the same rank like Sports and Mecha, sharing the No. 10 spot.
Table of Contents
Most Popular Anime Genres
#10 Sports
Monthly Searches: 28k
Interest: 5.76%
What makes the sports genre a fan-favorite is its ability to produce characters that aren't perfect; or complete.
Because of that, viewers feel connected to these characters, making the journey more fulfilling.
To say that characters are this genre's only strong point would be a crime. The sports genre not only takes you deep inside the psyche of a sportsperson but also shows the hard work, development, and obstacles they have to overcome.
However, some anime of this genre break these stereotypes – that friendship, hard work, and strong resolve can help you overcome any obstacle; instead, these anime pull you back into the bitterness of reality while delivering exciting matches.
Popular Anime of Sports Genre:
Although the sports genre takes the 10th spot of most popular anime genres, it wasn't always the case. This genre gained the spotlight it deserved for decades thanks to anime like Kuroko's Basketball, Run With the Wind, Ace of Diamond, and especially Haikyuu.
Soon the global audience discovered classics like Slam Dunk, Hajime no Ippo, and Major, among many others. And these days, Blue Lock is the talk of the town, and understandably so.
Mecha
Monthly Searches: 28k
Interest: 5.53%
Mecha in Japanese means mechanical things. But in anime, mecha commonly refers to giant robots, piloted robots, mechanical suits, cyborgs, etc.
The Mecha subgenre can entertain the inner child in us with its extraterrestrial plots where humans protect the earth from aliens operating giant robots, which is why its popularity has only risen over the years.
And the thing that maintains the mecha genre's popularity is its ability to harmonize with other genres like romance, drama, and themes like psychological.
Popular Anime of Mecha Sub-Genre:
The one name that instantly pops up is Mobile Suit Gundam – a franchise that has been the pillar of this genre for decades. Even if you haven't watched a single episode of Gundam, you know the influence it had, still has, and will continue to have on this subgenre.
Other names that have carried the legacy of the Mecha genre are Macross, Neon Genesis Evangelion, and modern hits like Code Geass and Gurren Lagann, among many others.
#9 Comedy
Monthly Searches: 30k
Interest: 21.43%
Who doesn't love having a good laugh after a stressful day at work?
Let's be honest with ourselves; happiness is a rare find in this day and age. If not for the comedy genre, we would have forgotten the importance of humor in our life.
Comedy anime gives you a much-needed serotonin boost; although side effects like tears and stomach pain occur, you have to deal with them 😉 This genre has maintained its popularity throughout decades because of its ability to make people happy.
What appears unfunny to you might be the funniest joke to someone else. Like this, no one gets left out. In the comedy genre, everyone gets an anime that represents their taste in humor.
Popular Anime of Comedy Genre:
Some comedy anime that have created a name for themselves are – Great Teacher Onizuka, Slam Dunk, Grand Blue, Asobi Asobase,
Nichijou – My Ordinary Life, Gintama, and the list goes on.
#8 Shoujo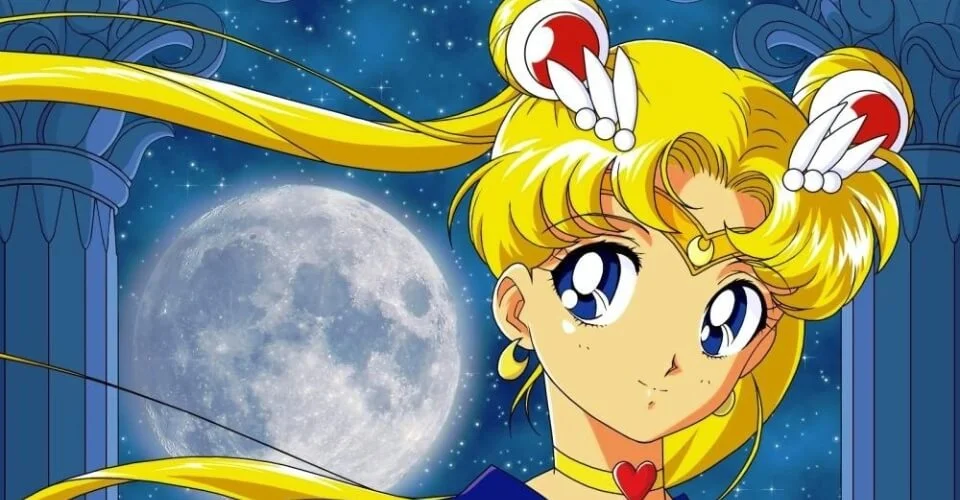 Monthly Searches: 31k
Interest: 26.69%
Unlike what you might have known, Shoujo isn't a genre. Shoujo is a demographic targeted towards girls between early and late teens.
If you are new to the concept of demographics in anime, I recommend reading the detailed guide on anime genres that I have created to understand subgenres and demographics better.
On social media, all you can see are anime fans singing the praises of either Shounen or Seinen anime, but in reality, Shoujo is the most searched demographic.
Monthly Searches (Global)
Shoujo 31k
Seinen 26k
Shounen 20k
Josei 11k
Kodomo 600
Search Interest (Last 5 years)
Josei 37.81%
Shoujo 26.69%
Kodomo 21.56%
Shounen 11.207%
Seinen 6%
And these numbers tell you that although Shounen anime enjoys popularity on social media platforms, the stories of Shoujo anime attracts audience outside their initial target demographic.
But what makes Shoujo anime so special?
The three major genres of this demographic are comedy, drama, and romance. With romance being the most popular genre and comedy being the preacher of happiness, it isn't shocking to see the Shoujo genre leading the demographic scene.
Anime like Sailor Moon, Fruits Basket, Cardcaptor Sakura, Nana, Ouran High School Host Club, and Maid Sama are some of the staple names of this genre.
#7 Slice of Life
Monthly Searches: 50k
Interest: 9.94%
The Slice of Life genre reimagines reality through the daily activities we often find bothersome.
In this genre, you won't find a target-driven storyline like other genres; instead, you will find things like cooking meals, drying clothes, enjoying the scenery through a moving train, going for groceries, etc.
This genre is popular because, in this extremely hasty world, it comforts you with the pacing, which is moderate compared to other genres, helping you to observe your surroundings.
Popular Anime of Slice of Life Genre:
Slice of Life comes with a vast library of titles that you won't be able to consume in one lifetime – that is, if you are an average viewer. Some of the popular slice-of-life anime are – Miss Kobayashi's Dragon Maid, Hyouka, Mushishi, March Comes In Like a Lion, Barakamon, etc.
#6 Horror
Monthly Searches: 55k
Interest: 2.38%
Regardless of the medium, the horror genre has a strong following. And in anime, it isn't any different. In anime, horror comes in different shapes and sizes, from demons, extraterrestrial creatures, ghouls, and zombies to death games. This genre has excelled in producing quality stories thus far, which shows in its consistent and ever-growing fandom.
Although the search interest might be one of the lowest among the other genres in this list, the monthly searches for horror are among the best.
However, one thing we all look for in the horror genre isn't only the characters and plotlines but also the sound production, which deeply immerses you in the story.
Popular Anime of Horror Genre:
Some horror anime that send chills down your spine are Higurashi: When They Cry, From the New World, Elfen Lied, Devilman: Crybaby, etc.
#5 Vampire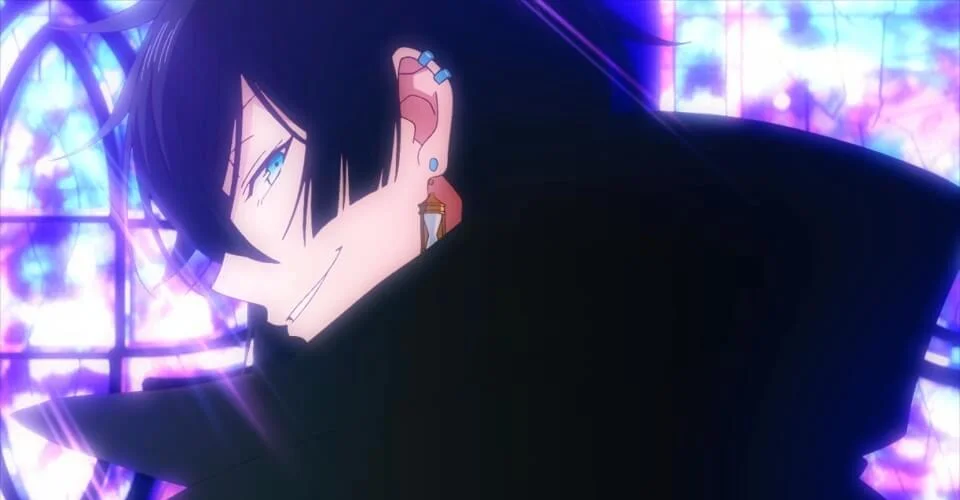 Monthly Searches: 62k
Interest: 64.53%
Who doesn't love a great vampire show? In anime, vampires are a symbol of cool rather than something to be afraid of because that's how the genre has evolved with time.
The stereotypes like a vampire's death by exposure to sunlight, being killed by silver bullets, superhuman abilities, or vampires being the enemy of humankind have been modified into something more believable.
Making it more engaging and refreshing for the audience.
The Monogatari franchise (Bake, Kizu, Owari, Neko), Hellsing, Shiki, The Case Study of Vanitas, and Seraph of the End: Vampire Reign are some of the popular vampire titles.
#4 Ecchi
Monthly Searches: 106k
Interest: 6%
It's impossible for you to not know about this explicit genre. This genre is known for its sly panty shots – the quantity of which can be overwhelming at times – and innuendos that play way too close to the fine line where it can get misunderstood as Hentai.
Not complicating it any further, the ecchi genre thrives not only because of its softcore pornographic nature but also due to the absurd humor it pairs up with.
The Ecchi genre's popularity is quite obvious, and the number of monthly searches displays that well.
Food Wars! Shokugeki no Soma, Prison School, High School DxD, and Highschool of the Dead are a few of the most popular anime this genre has to offer.
#3 Isekai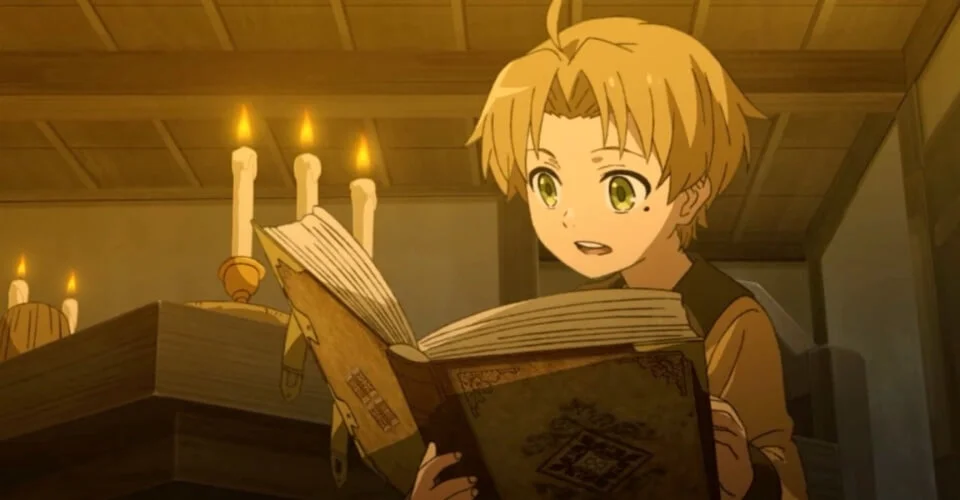 Monthly Searches: 127k
Interest: 35.52%
At this point, we are all familiar with Truck-kun, the actual protagonist/antagonist of isekai anime. If not for that, the isekai subgenre wouldn't have thrived as much as it has over the past decade.
The mass production of isekai anime shows how much it is consumed around the globe.
But, how good is this honey to attract so many bees to it?
Well, to keep it short, isekai anime fulfills the unfulfilled wishes of characters to which we, as viewers, always relate. And what better than getting that dopamine shot by witnessing these characters becoming overpowered or bestowed with magical abilities, living their best lives in another world?
Popular Anime of Isekai Sub-Genre:
There is quite a lot of popular isekai anime, and these are a few that comes up in recommendation most often – That Time I Got Reincarnated as a Slime, Re:ZERO -Starting Life in Another World, Mushoku Tensei: Jobless Reincarnation, KonoSuba: God's Blessing on This Wonderful World, Overlord.
Oh, another specialty of the isekai genre is the absurdly SHORT titles.
#2 Romance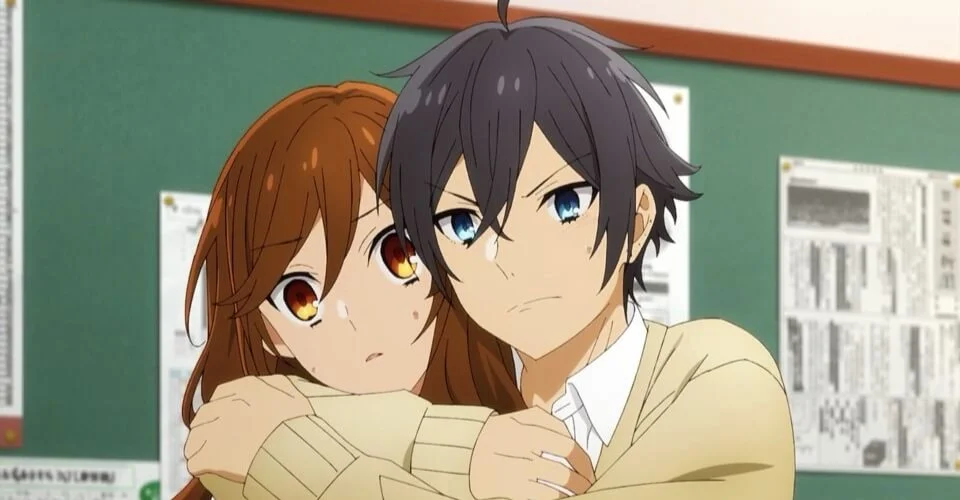 Monthly Searches: 151k
Interest: 70.57%
To make a flower bloom in a desert is what a great romance anime excels at. The romance genre is all about the heart, but it is also about the battle between the complexities of the brain and the silliness of the heart. And these chemical reactions not only happen on-screen with the characters but also with the viewer watching it.
And when these emotions are depicted with sincerity, romance anime shines at its best. Tears roll down, hearts break, hearts come together, and sometimes the heart just enjoys the tickling in a one-sided affair.
If you think that's it, it's not. There's so much more to this genre than meets the eye, and that is why it is the most popular genre in terms of search interest and monthly searches – which is just second to the most searched genre, hentai.
Popular Anime of Romance Genre:
Like endless possibilities in romantic stories, there is a lot of romance anime that has carried the legacy of this genre. Your Lie in April, Fruits Basket, Horimiya, Clannad, The Pet Girl of Sakurasou, Toradora, and Orange are some of them.
#1 Hentai
Monthly Searches: 1M
Interest: 69.71%
No one, I mean absolutely no one will believe you if you say that you don't know what hentai is. If ecchi is softcore, then hentai is hardcore. This genre goes way beyond borders and a particular target audience.
Someone might not watch anime but might have come across or watched hentai, hence the one million monthly searches.
Hentai covers everything from fantasies to kinks to overly sexualized scenarios.
Back in 2017, Samuel L. Jackson guested on WIRED's Autocomplete Interview, where one of the most searched questions was "Does Samuel Jackson like anime" to which he answered, "Yes I do, hentai too."
Sometimes it's better to explore than take someone's recommendations.
Least Favorite Anime Genres
#10 Music
Monthly Searches: 12k
Interest: 23.96%
Music anime is often based on characters who are pursuing to be a musician, either as instrument players, or singers.
In these anime, the journey to attain a professional musician is also showcased in detail, the training, self-development, and dedication towards music.
Your Lie in April, Sound! Euphonium, Beck: Mongolian Chop Squad, and Nodame Cantabile are some of the most popular music anime to watch.
#9 Josei
Monthly Searches: 11k
Interest: 37.81%
Just like Shoujo, Josei isn't a genre either. It's a demographic that is targeted women in their late teens to women in their fantastic forties.
You might have not heard the term 'josei' that often, but you have watched a lot of Josei anime, unaware of it being josei. Although the monthly search number doesn't live up to expectations, the search interest for the past five years shows this genre's demand among anime lovers.
Similar to Shoujo, Josei anime is home to other genres like comedy, drama, and romance, with drama being the pillar of this demographic. However, in Josei anime, several stories tackle topics that aren't only just kawaii (cute) or kakkoii (cool); topics like relationship taboos, gender roles, and gender identities are also given the spotlight.
Bunny Drop, Showa Genroku Rakugo Shinju, Princess Jellyfish, Chihayafuru, and Kids on the Slope are a few among several gems of Josei anime.
Adventure
Monthly Searches: 11k
Interest: 24.88%
The adventure genre is for those who love to explore the unknown without fearing the dangers or obstacles that lie ahead of them. In this genre, character development is a major attraction for the viewers who prioritize it more than the story itself.
And the genre hasn't disappointed either. The numbers might be a bit iffy, but they are numbers after all; because, to you, adventure might be your favorite genre.
Popular Anime of Adventure Genre:
When it comes to adventure, titles like One Piece, Hunter x Hunter, Naruto, and the Dragon Ball franchise top the list of flag-bearers of this genre.
#8 Psychological
Monthly Searches: 10k
Interest: 1.93%
It's quite sad to see the psychological genre not getting much attention. On the other hand, looking at the most favorite genres – which are mostly on the brighter side, it is not that surprising.
At the end of the day, when you are tired of this rotten reality and its farce, the psychological genre is definitely not the one to cheer you up or comfort you.
Portraying the psyche of humans, the best in the psychological genre often contains disturbing or triggering elements. But if you don't have a problem with such elements, you will find yourself enjoying stories that are larger than life.
Popular Anime of Psychological Genre:
In this genre, Death Note is the most popular title, with other titles like Monster, Classroom of the Elite, Puella Magi Madoka Magica, and Welcome to the N.H.K. redefining the human psyche through different perspectives.
I'm adding Paranoia Agent just because it deserves more eyeballs.
#7 Time Travel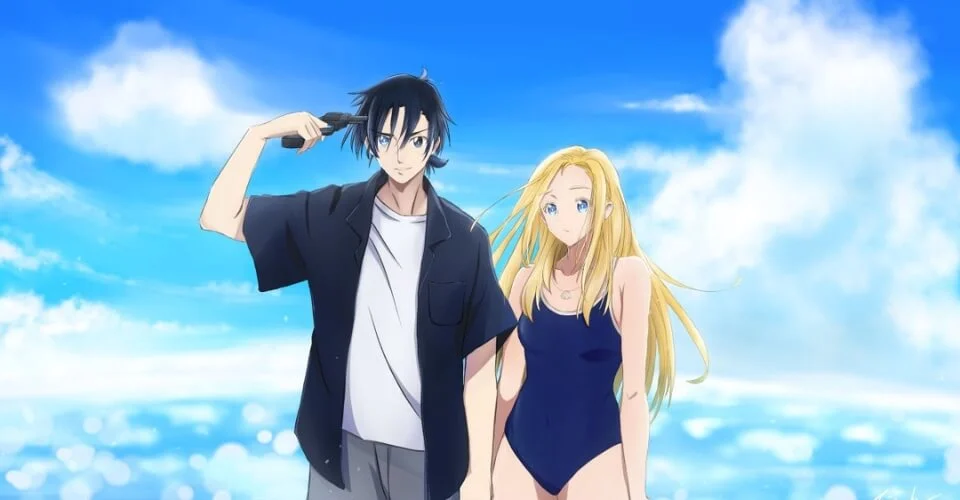 Monthly Searches: 9.4k
Interest: 4.46%
As intriguing as the subgenre sounds, it doesn't seem to pique that much interest. Time Travel is a subgenre of science-fiction genre which is a concept every single being on this planet loves to hear about.
If you are given the choice to travel through time, be it in the past or the future, won't you be drawn towards the idea, even if it's for a moment? To those who are thinking out loud, 'I would rather live in the present,' don't lie to yourself.
Time travel in anime has had some great ideas, but the execution was not ideal. Having said that, since 2010, there has been an emergence of stories that broke the stereotype of the time travel subgenre.
It was not just about traveling to the past or future. These anime delved into the concept of time traveling, how it impacted reality, and what they should and shouldn't do while traveling through time.
Popular Anime of Time Travel Sub-Genre:
With the hope to see more quality time-traveling anime, here are some shows that proved this genre's worth in gold – Steins;Gate, The Tatami Galaxy, Dr. Stone, Orange, Summer Time Rendering, Re:ZERO -Starting Life in Another World, etc.
#6 Space
Monthly Searches: 7.6k
Interest: 2.05%
Although mankind is close to finding a way to casually travel around space, it will still take a lot of decades to go there. But in the anime world, not only traveling across planets is easy, but traveling across galaxies is child's play.
In this subgenre of science fiction, the very concept of space travel differs with every anime coming up with its own ideas. And since the 1980s the space genre has only thrived for excellence.
Unfortunately, this subgenre is often brushed aside. I can say only one thing, you are missing out on a lot of quality tales.
Popular Anime of Space Sub-Genre:
The following anime are undeniably the pioneers of the space subgenre –
Legend of the Galactic Heroes, Cowboy Bebop, Mobile Suit Gundam, Macross, Star Blazers: The Quest for Iscandar.
Other titles like Planetes, Space Brothers, and Space Dandy bring something different to the table, letting this genre breathe.
#5 Mystery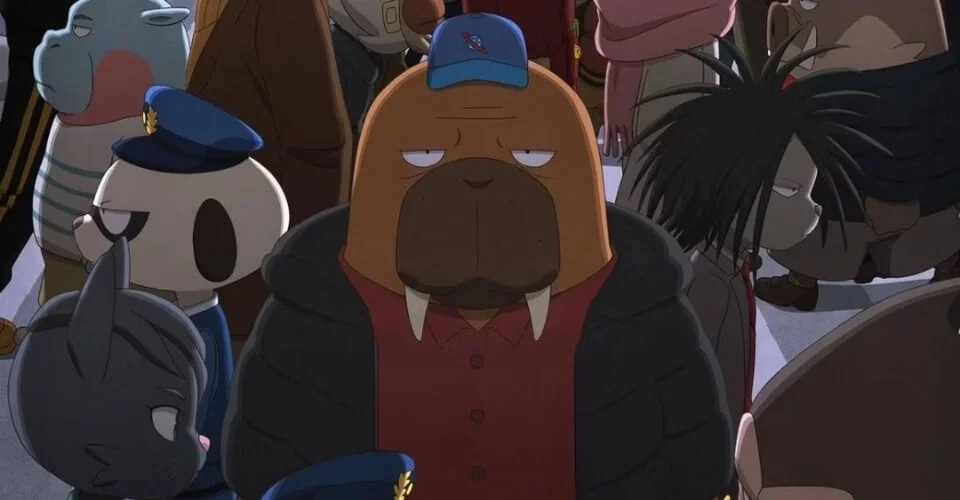 Monthly Searches: 7.2k
Interest: 7.54%
Why does everybody on this island feel like a stranger? What's beyond the forbidden barriers? Why can't I remember anything? Who are these people, who am I?
These are some of the questions that a mystery anime is built upon. Just like the characters, the viewers are also kept in the dark. Unless you are some kind of genius, you won't be able to go a step ahead in solving the mystery.
And that's where the fun in the mystery genre lies, it is interactive and makes you go through all sorts of possibilities.
However, the number of monthly searches and search interest over the last five years tell a different tale. Is it because most of the popular mystery stories are dark and include crimes, and people tend to not watch them that much?
Whatever the case may be, I recommend you explore this genre.
Popular Anime of Mystery Genre:
If you are completely new to this genre, consider watching these popular titles – Monster, Mushishi, Odd Taxi, Made in Abyss, The Disappearance of Haruhi Suzumiya, Summer Time Rendering, and Durarara!!
#4 Drama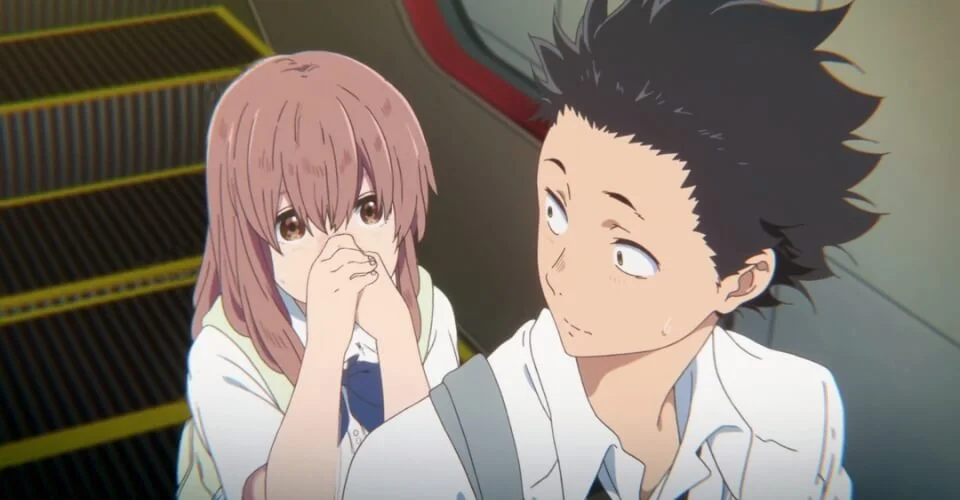 Monthly Searches: 5.6k
Interest: 26.83%
Don't you love a good drama? You obviously do (or maybe not), but even if you don't it's most likely that your favorite anime series or movie has drama as the secondary genre.
That said, a good drama is basically what we experience in our family, in our friend circle, or even in our day-to-day life i.e. a complete showcase of human emotions clashing with one another – at its best and most of the time at its worst.
Drama is a naked display of humans' struggle in reality.
These are some of the most popular anime of the drama genre – Your Lie in April, Violet Evergarden, Anohana: The Flower We Saw That Day, March Comes In Like a Lion, A Silent Voice, 91 Days.
#3 Kodomo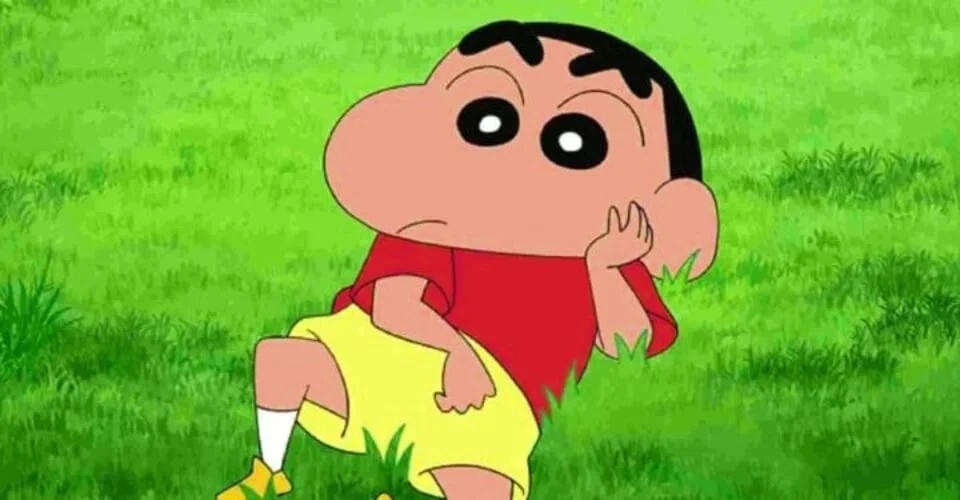 Monthly Searches: 600
Interest: 21.56%
The word 'kodomo' means children or kids in Japanese.
Although the demographic's target audience is kids, the characters are not always kodomo. If you are a 90s kid like me, Pokemon, Digimon, Beyblade, and Doraemon must have been a part of your childhood.
The most popular kodomo anime are the ones that are simple to digest yet the most creative out of all. Unlike other genres, Kodomo anime focuses on a good guy vs bad guy plot at a level where they can entertain a curious and growing brain.
In this demographic, the number of searches doesn't really matter, because a child couldn't possibly google 'best kodomo anime to watch' and read an article or watch a video to decide which one to watch.
The most popular Kodomo anime are undoubtedly Pokemon, Digimon, Doraemon, Beyblade, and Shin Chan. Go ahead and add your favorites to the list.
#2 Historical
Monthly Searches: 500
Interest: 18.83%
This genre is often based on true historical events with modifications to make it more entertaining and engaging for the audience. And the historical genre is not only based on Japanese history, but it is also based on history around the globe.
The historical genre does not lack the number of anime, but it lacks the number of quality shows it has produced over the years. Thanks to anime like Vinland Saga, the interest in this genre among the mass audience is constantly rising.
Popular Anime of Historical Genre:
There has always been a handful of great historical anime, but the consistency of production in this genre hasn't been the best.
However, anime like Vinland Saga, Golden Kamuy, Samurai Champloo, Yona of the Dawn, Kingdom, and movies like The Tale of the Princess Kaguya, Grave of the Fireflies, In This Corner of the World has made sure to carry forward the spirit of the historical genre.
Sci-Fi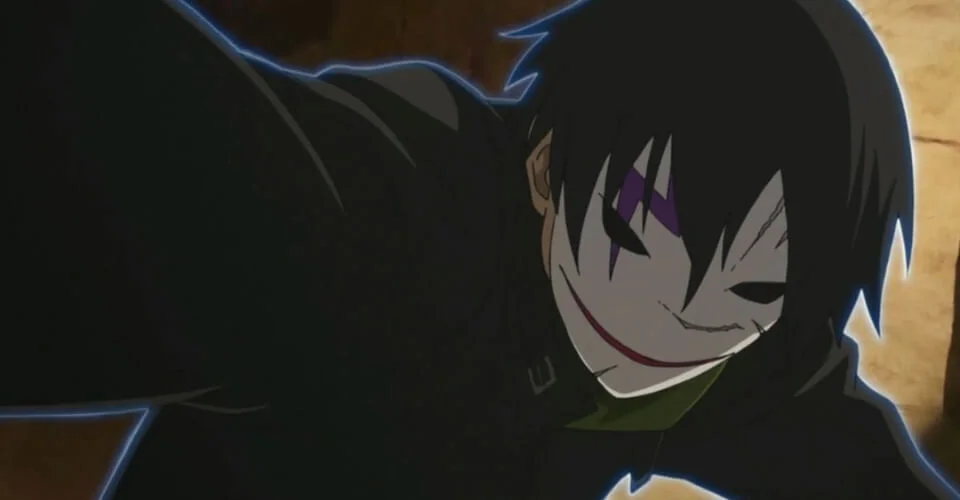 Monthly Searches: 500
Interest: 0.74%
Science Fiction or Sci-Fi is the mother of subgenres like Mecha, Space, and Time Travel. It is quite shocking to see the sci-fi genre with such lackluster numbers, but it should also be noted that rather than searching the vastness of this genre, the fans prefer to search for the subgenres instead.
Science Fiction is basically what humanity has yet to achieve, seamless space travel, time travel, building giant robots and actually piloting them, building mechanical suits which are capable of going beyond human comprehension, and so on.
Popular Anime of Sci-Fi Genre:
Code Geass: Lelouch of the Rebellion, Dr. Stone, Darker than Black, FLCL, and Ghost in the Shell: Stand Alone Complex are some of the popular sci-fi anime.
#1 Post-Apocalyptic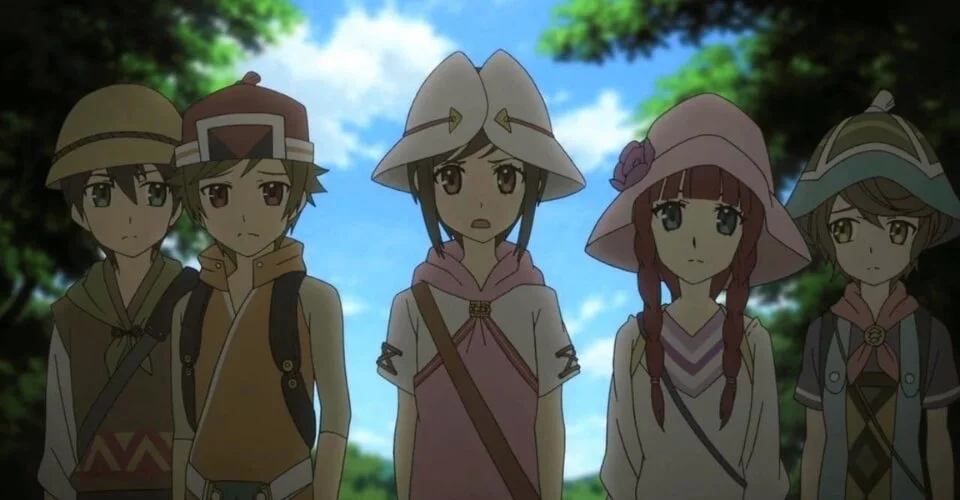 Monthly Searches: 50
Interest: 11.13%
The post-apocalyptic subgenre presents you with the horror humanity has been speculating about for decades.
Disasters like nuclear war, alien invasion, pandemics (which we've all experienced in recent years), earthquakes, and floods, are the main elements of post-apocalyptic anime.
However, it is not only about despair, some of the post-apocalyptic anime shows how to hold on to hope in extremely dire situations.
Popular Post-Apocalyptic Anime:
Some anime that have held the fortress of popularity for this subgenre are – Attack on Titan, Dr. Stone, From the New World, Fist of the North Star, Neon Genesis Evangelion, etc.
Most Popular Anime Genres in the U.S
According to the monthly search data, the U.S. audience seems to prefer Supernatural and Shounen over Comedy and Shoujo. It is to be noted that these are the top 10 searches, so the genres aren't absent but are not in the U.S. top searches.
The following table has the anime genres in order of the number of monthly searches.
| | | |
| --- | --- | --- |
| S.No | Global (Monthly Searches) | U.S (Monthly Searches) |
| 1 | Hentai | Hentai |
| 2 | Romance | Romance |
| 3 | Isekai | Isekai |
| 4 | Ecchi | Ecchi |
| 5 | Vampire | Vampire |
| 6 | Horror | Slice of Life |
| 7 | Slice of Life | Horror |
| 8 | Shoujo | Seinen |
| 9 | Comedy | Mecha |
| 10 | Mecha | Supernatural |
This is the table of the number of monthly searches for anime genres in the U.S:
| | | |
| --- | --- | --- |
| Serial No. | Anime Genre | Searches (U.S) (Monthly) |
| 1 | Hentai | 81k |
| 2 | Romance | 53k |
| 3 | Isekai | 31k |
| 4 | Ecchi | 21k |
| 5 | Vampire | 20k |
| 6 | Slice of Life | 17k |
| 7 | Horror | 16k |
| 8 | Seinen | 8.7k |
| 9. | Mecha | 8.1k |
| 10 | Supernatural | 7.9k |
| 11 | Action | 7.7k |
| 12 | Shoujo | 7.5k |
| 13 | Sports | 7.4k |
| 14 | Shounen | 7k |
| 15 | Comedy | 6.7k |
| 16 | Fantasy | 5.9k |
| 17 | Adventure | 4.1k |
| 18 | Music | 3.1k |
| 19 | Time Travel | 2.7k |
| 20 | Josei | 2.6k |
| 21 | Psychological | 2.5k |
| 22 | Space | 2.5k |
| 23 | Mystery | 2.2k |
| 24 | Food | 1.6k |
| 25 | Drama | 1.3k |
| 26 | Kodomo | 300 |
| 27 | Sci-Fi | 80 |
| 28 | History | 50 |
| 29 | Post-Apocalyptic | 10 |
Most Popular Anime Genre (Global)
This table shows the number of monthly searches for anime genres globally:
| | | |
| --- | --- | --- |
| Serial No. | Anime Genre | Searches (Global) (Monthly) |
| 1 | Hentai | 1M |
| 2 | Romance | 151k |
| 3 | Isekai | 127k |
| 4 | Ecchi | 106k |
| 5 | Vampire | 62k |
| 6 | Horror | 55k |
| 7 | Slice of Life | 50k |
| 8 | Shoujo | 31k |
| 9 | Comedy | 30k |
| 10 | Mecha | 28k |
| 11 | Sports | 28k |
| 12 | Action | 27k |
| 13 | Seinen | 26k |
| 14 | Fantasy | 22k |
| 15 | Shounen | 20k |
| 16 | Supernatural | 17k |
| 17 | Food | 17k |
| 18 | Music | 12k |
| 19 | Adventure | 11k |
| 20 | Josei | 11k |
| 21 | Psychological | 10k |
| 22 | Time Travel | 9.4k |
| 23 | Space | 7.6k |
| 24 | Mystery | 7.2k |
| 25 | Drama | 5.6k |
| 26 | Kodomo | 600 |
| 27 | Sci-Fi | 500 |
| 28 | History | 500 |
| 29 | Post-Apocalyptic | 50 |
Most Popular Anime Genres Of All Time
Considering all the hype around Shounen and Seinen, the absence of both demographics in the Top 10 searches is quite unexpected. However, the presence of Josei and Shoujo in the Top 10 is more unexpected for many.
The best thing to happen in the last five years is the food genre taking sixth place in the most searched anime genre. Food Wars, you did great!
This table shows the anime genre search interest for the last five years.
| | | |
| --- | --- | --- |
| Serial No. | Anime Genre | Search Interest (Last 5 years) |
| 1 | Romance | 70.57% |
| 2 | Hentai | 69.71% |
| 3 | Action | 69.38% |
| 4 | Vampire | 64.53% |
| 5 | Fantasy | 51.42% |
| 6 | Food | 39.52% |
| 7 | Josei | 37.81% |
| 8 | Isekai | 35.52% |
| 9 | Drama | 26.83% |
| 10 | Shoujo | 26.69% |
| 11 | Adventure | 24.88% |
| 12 | Music | 23.96% |
| 13 | Comedy | 21.43% |
| 14 | Kodomo | 21.56% |
| 15 | History | 18.83% |
| 16 | Post-Apocalyptic | 11.13% |
| 17 | Shounen | 11.207% |
| 18 | Slice of Life | 9.94% |
| 19 | Mystery | 7.54% |
| 20 | Ecchi | 6.00% |
| 21 | Seinen | 6.00% |
| 22 | Sports | 5.76% |
| 23 | Mecha | 5.53% |
| 24 | Supernatural | 4.49% |
| 25 | Time Travel | 4.46% |
| 26 | Horror | 2.38% |
| 27 | Space | 2.05% |
| 28 | Psychological | 1.93% |
| 29 | Sci-Fi | 0.74% |
Methodology
If you're thinking about the accuracy of the data, Let me tell you all the numbers you see in this article have been collected by analyzing the Google search data, the search volume of every single genre, and by extracting the monthly search volume for each search that goes by "Genre Anime" on Google.
In short, the numbers are not from the 'trust me bro' source. Instead, you are getting real numbers here.
With that, I present to you the most popular anime genres and the not-so-popular ones. Let us know your thoughts in the comments below, and do visit averagebeing.com for more exclusive case studies.