A game server is generally a network of connected servers rather than a single unit. Minecraft allows provisions for player-owned or business-owned servers. Minecraft is a world-renowned simulation game developed in 2009 by Mojang Studios.
In 2013, Gregory Bylos and Spujel created the Mineplex server specifically for Minecraft players. But the recent news of Mineplex shutting down calls for the end of a gaming era.
How Was The Performance Of the Mineplex Server?
This top server was considered one of the most reliable and popular minigame servers, as it also partnered with Mojang Studios. The famous Youtuber CaptainSparklez joining the team opened a gateway for a flood of new players to the servers.
It boasted its peak performance in late 2016-late 2020, churning millions of dedicated players per month. Mineplex's Java version accounted for almost 20000 players concurrently during its heyday.
On 28 January 2015, Mineplex achieved a milestone with its first Guinness World Record for amassing 34434 concurrent players. And later, in 2016, it got Guinness World Records: Gaming Edition for being the most popular Minecraft Server Network.
When Did Mineplex Shut Down?
Mineplex officially shut down on 16 May 2023. The team released a statement through their Discord.
In the statement, they mention that the server has been down for a couple of days, but they officially put it to rest yesterday.
Why Did They Shut Down Mineplex?
Since the statement does not clarify the reason, there are several theories leading to this decision. Firstly, Mineplex Server does not enjoy the same popularity as it once did.
After its peak performance, the Java edition slowly started losing its popularity. With the Mineplex Bedrock edition, users failed to find the same performance quality.
Some also were unhappy about the high costs of the services. At the same time, gamers complained about the terrible anti-cheat codes in the new edition.
Mineplex was slowly fading from the Minecraft server network as a top-performing server, and a steep slope in popularity is the reason why it was shut down.
Why Did Hypixel Beat Mineplex?
Hypixel increased its credibility by boosting its player base through unique games (i.e., Skyblock).
Hypixel has both Bedrock and Java support and has compatibility with version 1.19 and below. After winning the Guinness World Record in 2015, Mineplex lost that title to Hypixel later that same year.
However, the major reason for Hypixel's consistent performance can be credited to the developers' team that created unique minigames throughout the decade, attracting more new users.
Is Mineplex Bedrock Shutting Down?
Mineplex was officially removed from the featured server listing of Minecraft's Bedrock edition on 15 May 2023.
It is definitely an end of a nostalgic era, with several gamers expressing their last thoughts on the Mineplex Server.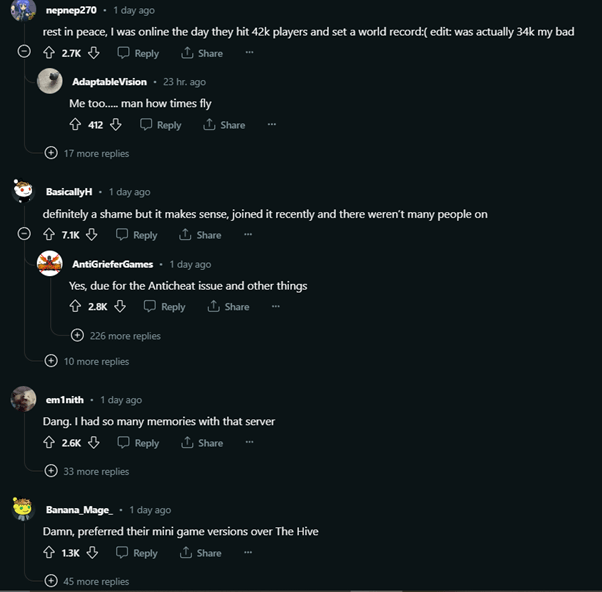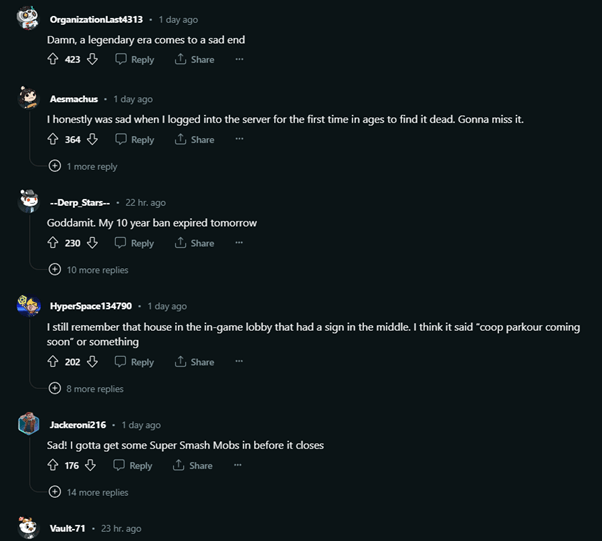 What are your thoughts on the decade-old Mineplex? Did you like their minigames?
What do you think the new servers should adopt to maintain relevancy? Let us know your opinions in the comments below.