Calling a spade a spade— Tom Hanks is the face of Hollywood!
The legendary actor has delivered movies still studied, remade, or preserved in cinema libraries, such as Apollo 13, Cast Away, Forrest Gump, Catch Me If You Can, Cloud Atlas, and others. Besides his remarkable performances, Tom Hanks is considered one of the most humble and approachable A-list celebrities. His persona made him universally admired and also reflects authenticity in his acting.
The magnitude of his fan following makes him unforgettable even after decades into his career. People were more concerned about Tom Hanks getting COVID than the actual pandemic. Tom Hanks's death news would hit like a 10.0 Tsunami.
So naturally, people were perplexed by recent news of his demise floating on the internet.
Let us find out what prompted these rumors in the past week.
Did Tom Hanks Actually Pass Away?
To clear the skies, Tom Hanks is alive and thriving like he always does. His recent interview sparked a possibility of his death when he expressed his views on preserving his legacy after he is gone.
"I could be hit by a bus tomorrow, and that's it, but my performances can go on and on and on," this quote by Hanks in the interview brought a wave of emotions, as people are not yet ready to say goodbye.
For clear context in this, we need to analyze the said interview.
Tom Hanks Podcast With Adam Buxton
Tom Hanks is on a promotional spree for his book, "The Making Of Another Major Motion Picture Masterpiece." This novel/comic created by Tom Hanks is a glimpse of the behind-the-camera action on film sets through the lens of war, society, class, and movie-making. The literary fiction is already a best-seller, adding another feather to Hank's multi-talented hat.
He appeared on the Adam Buxton Podcast (ep 201) to discuss his novel and elaborate on the future of filmmaking.
Tom Hanks Hints On Making Films Even After He Is Long Gone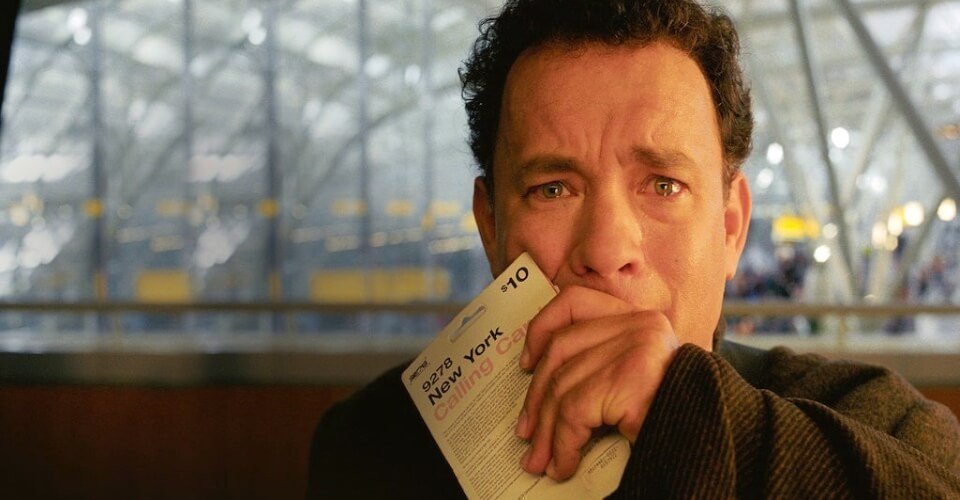 The Big (1998) actor expressed his wish to see fragments of him on the big screens even after his death.
He mentioned that the rapidly developing AI technology could recreate his persona on screen.
"What is a bona fide possibility right now, if I wanted to, [is] I could get together and pitch a series of seven movies that would star me in them in which I would be 32 years old from now until kingdom come."
He backed his vision with his past experience with creating an animated character that emulated himself. The Polar Express (2004) film was a benchmark in filmmaking.
"The first time we did a movie that had a huge amount of our own data locked in a computer — literally what we looked like — was a movie called 'The Polar Express.'
We saw this coming; we saw that there was going to be this ability in order to take zeros and ones inside a computer and turn it into a face and a character. Now, that has only grown a billionfold since then, and we see it everywhere."
Buxton quickly prompted Hank's proficiency in acting, as seen in the Oscar-nominated role– 'A Beautiful Day In The Neighborhood' cannot be matched, and people can differentiate between technology and real life. To which Hanks replied, "Without a doubt, people will be able to tell, but the question is, will they care? There are some people that won't care, that won't make that delineation."
Hanks also disclosed that the creators are formulating legal contracts mutually agreed upon by the actor to integrate his voice and face even after his death.
"I can tell you that there [are] discussions going on in all of the guilds, all of the agencies, and all of the legal firms in order to come up with the legal ramifications of my face and my voice and everybody else's being our intellectual property," he said.
Is The AI and Deepfake Technology Safe?
However, the film fraternity has a few counter concerns over the increasing use of AI and Deepfake technology in arts.
The above video essay discusses the dangers of AI while also desensitizing the death of any beloved actor. It also highlights that filmmakers will take full liberty to express their opinions on an actor without their permission (as seen with Quentin Tarantino's depiction of Bruce Lee in 'Once Upon A Time In Hollywood')
Deepfake technology has particularly harmed women whose faces and voices are morphed into adult content.
The video argues that instead of replicating an actor after their death, using symbolism to signify their legacy in films has a much more emotional impact, as seen in Black Panther: Wakanda Forever tribute to the late Chadwick Boseman.
What are your thoughts on recreating the ages of your favorite? Do you agree with Tom Hanks's vision for future AI use?
Which actor would you like to see on screen again after their death? Let us know your thoughts in the comment section below.