John Travolta, the machismo heartthrob of the 70s, was somewhat typecasted as the ladies' man and a badass protagonist in most movies. The way he carried himself often gave the impression of peak masculinity. He was the quintessential carved jaw, ruggedly handsome, light-eyed, toned body, and smoldering hero.
With the release of Grease in 1978, he established himself as the 'bad boy' wanted by girls with an 'I-can-change-him' end goal. So naturally, the rumor mills were spinning him with every beautiful lady in the industry, including his much older co-star, Olivia Newton-John.
However, the rumor mills started spinning in the other direction too, when an adult movie star, Paul Baressi, came out about his relationship with Travolta in the 80s. So the gay rumors have been going rounds since the start of his career.
John Travolta First Spark of Gay Controversy
Paul Baressi was a porn star and director of several adult films. He claimed that he was in a serious relationship with John Travolta that lasted for two years. The two apparently first met each other in a bathhouse, where Travolta recognized Baressi from his "work."
Paul further stated that they had to end the relationship owing to Travolta's obsessive behavior towards him.
But, Paul himself was caught in some shady business with a celebrity attorney. People quickly retracted their opinions based on Paul's claims and saw him as an opportunist. He later said that he made the statements under someone's pressure. With him losing credibility, these rumors never really gained any traction.
John Travolta Gay Rumors Resurface Again with a Long-Term Relationship
During a similar timeframe, another man claimed to be in a long-term committed relationship with Travolta. A former pilot, Douglas Gotterba, said that John was hiring a new pilot. The two met and instantly connected, according to Gotterba. The relationship lasted for six years.
He came out public with his stories in 2010, recalling their time together in Kenya, Hawaii, and Amsterdam.
"Sometimes he'd bring women along as beards, but he would ask me to join him in his suite, and we'd spend the nights together. It was our little secret," Gotterba stated in an interview with The Daily News. Douglas also revealed that he convinced John to start a fake relationship with Brooke Shields. He said that they would smile together for cameras, but there was no chemistry between the two actors.
Douglas then alleges that he ended the relationship because of John's extreme behavior, as he would enter his house unannounced and rummage through his personal stuff. John always seemed suspicious of Douglas cheating on him— all according to Gotterba.
There is no definitive proof of his claims except that Douglas kept a logbook of their affair.
John Travolta Embroiled In Serious Allegations
After these alleged gay encounters, John Travolta married fellow actress Kelly Preston in 1991. They have three beautiful children Jett, Ella Bleu, and Benjamin. He thought he had put the claims past him for a while.
In 2012, two masseurs, one from Beverly Hills and the other from Atlanta, filed a sexual battery lawsuit against Travolta, stating that he made sexual advances toward them back in 2009.
However, Travolta's team quickly refuted these allegations as he was grieving a heartbreaking loss. His eldest son Jett passed away in 2009 at the age of 16. He suffered a severe seizure and hit his head on a bathtub during one, resulting in his demise.
Again in 2012, Fabian Zanzi, a former employer of Royal Caribbean Cruise, alleged that Travolta was naked when he made a sexual pass at him. Some people claimed they had an exclusive sexual contract with John Travolta and signed NDAs.
Church of Scientology Involved in John Travolta's Homosexual Allegations
A very recent allegation was made in September of 2022. A former senior member of Scientology who left the religious institution in 2007 has revealed many secrets in his memoir, "A Billion Years: My Escape From a Life in the Highest Ranks of Scientology." Mike Rinder claims that he witnessed Travolta kiss a male masseur.
Moreover, the Church of Scientology was said to be involved in covering up Travolta's Gay relationships to avoid ramifications to their religion.
What Is John Travolta's Say In All This?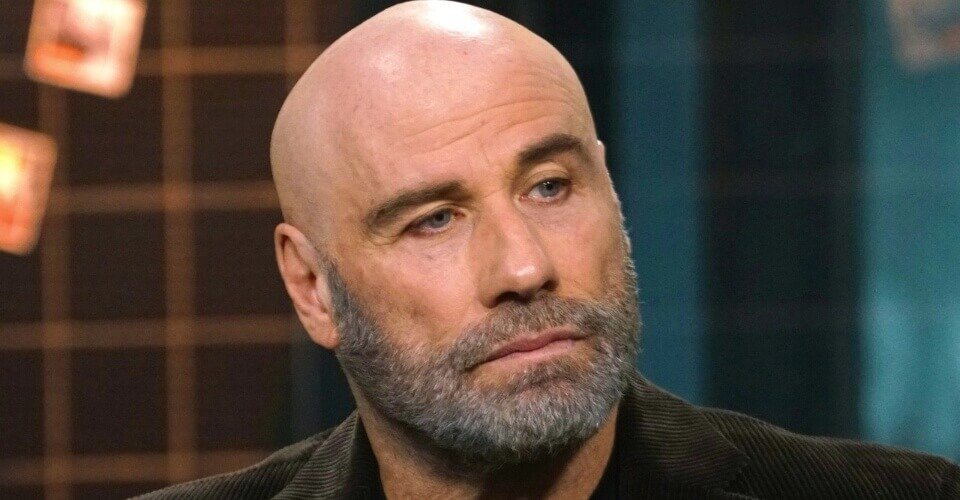 John Travolta has been happily married to his wife, Kelly Preston, until her demise after battling cancer in 2020. He had several other public link-ups with Anita Gilette, Diana Hyland, Brooke Shields, and Catherine Deneuve.
John Travolta has always refuted these rumors, and as for the allegations, they were never proven in court.
It is also not a factor that John must be too powerful to dig these rumors under six feet. We have seen takedowns of industry giants such as Harvey Weinstein, Kevin Spacey, Jeffrey Epstein, R. Kelly, Bill Cosby, and many more, where strenuous judicial proceedings and witnesses brought light to atrocities.
With #MeToo still going strong, it is hard for any actor to sweep his misdeeds under the rug.
"This is every celebrity's Achiles Heel", said the 60-year old actor. He also claims that these rumors have followed him for so long because he is not as aggressive in defense as the other celebrities.
And even if he is gay, he should not be forced to come out because of rumors or outcry. There have been more celebrities whose sexual orientation is judged based on appearance. Coming out is their choice and their right.
What do you think about John Travolta and the endless rumors about his sexuality?
Do you think any of the allegations against him could be true? Let us know your opinions in the comment section below.