Once upon a time, in old Hollywood, a woman ruled the Saturday night of American television. She was one of the first female hosts of a comedy variety show.
We are looking into the marvelous life of Carol Burnett, whose career spanning seven decades boasts a legacy of endless laughter, entertainment, and a female comic who paved the way for future comediennes.
She graced the stage with her special Carol Burnett: 90 Years Of Laughter + Love. The special is an homage to Burnett's contribution to Hollywood, celebrating her Broadway career, her first TV breakthrough role in The Gary Moore Show, and of course, the Carol Burnett Show.
Several celebrities make an appearance in the special, including Cher, Amy Poehler, Maya Rudolph, Katy Perry, Jane Lynch, Charlize Theron, Laura Dern, Billy Porter, Aileen Quinn (the title character of Annie), Bob Odenkirk, Steve Carrell, Sheryl Lee Ralph, Allison Janney, Kristen Wiig, Ellen DeGeneres, Lily Tomlin and more.
The special show aired on NBC on 26th April as a tribute to the actress marking her 90th birthday.
Did Carol Burnett Pass Away? (2023)
Carol Burnett is still alive and thriving on her 90th birthday, with no bounds to her success. It is inspiring how a well-respected comedian can break generational barriers and still be respected among peers.
Carol Burnett is a living example: "if you follow your passion, work seems like enjoyment." Fans are worried about the death hoax floating on the internet. She is still alive, and we wish for her well-being.
What Is Carol Burnett Famous For?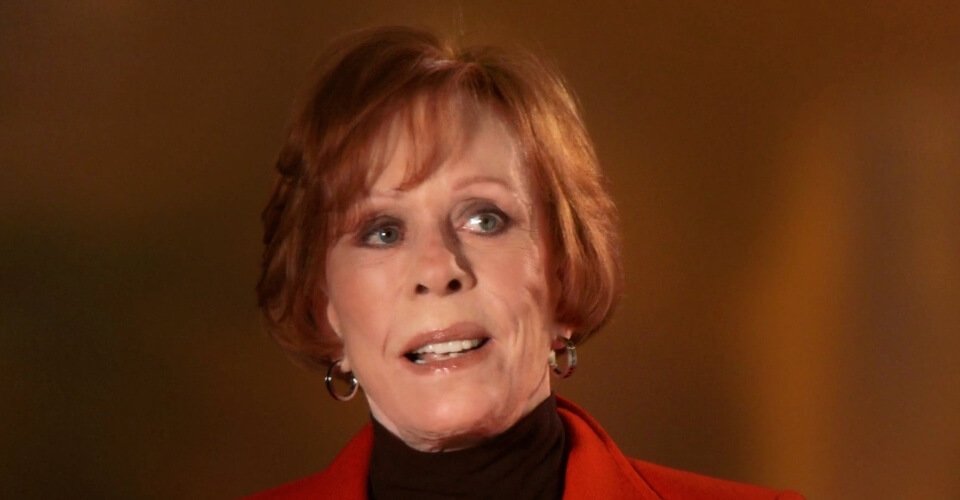 Carol Burnett made her debut on Broadway with the adaptation of Princess and The Pea fairytale called On The Mattress. Her comedic timing and work ethic garnered her praise and got more shows in her bag. She soon befriended Julie Andrews, another Musical Legend, as both shared the stage in several musicals.
Burnett's amicable personality made her a common name in the TV fraternity. Lucille Ball, the famous comedian from the "I Love Lucy" show, formed a special bond with Burnett. Carol made a regular appearance in Lucy's Show, and Lucy then returned the favor with frequent cameos in The Carol Burnett Show. This epic friendship puts the limelight on Carol's acting skills as well.
Burnett got her significant breakthrough role in The Garry Moore Show, and the audience instantly loved her quips, wit, and refreshing personality.
After all her small supporting stints, she finally got her own sketch comedy, The Carol Burnett Show. She channeled her main-character energy throughout the 11 seasons from 1967 to 1978. The show went on to win a record 25 Emmys and cemented Carol Burnett as a reliable actress.
Throughout the decades, she gave stellar performances in several shows, including Mad About You and Glee; and later reprising her role as a host with A Little Help With Carol Burnett. Her glorious career was acknowledged as a six-time Golden Globe winner.
And just when you think her career can't get more epic, she starred in the Emmy-nominated show Better Call Saul in its last season.
FUN FACT: In Better Call Saul, the showrunner Vince Gilligan planned on killing off Carol's character. But Bob Odenkirk, whose character forms a complicated relationship with her, pleaded with him not to kill her–
"Carol, I was willing to risk my career and never working in this town again. Because I didn't want little children who watched our show — and I hope many of them did — to see me on the street and say, 'Mommy, that's the man who killed Carol Burnett.' That's all I wanted to say. That I'm your real friend and Vince is not. And one more thing, Vince and I, and everybody on our show, we think you're the greatest." He narrated this anecdote in an interview on Carol's special.
How Many Children Did Carol Burnett Have?
Carol Burnett has three daughters from her second husband, Joe Hamilton, who was also a producer on her show. Her three children were all in showbiz, with Carrie being an actress and writer, Jody becoming a film producer, and Erin being a singer.
However, Carol had to say an early goodbye to her daughter Carrie Hamilton in 2022. She struggled with her addiction and was later diagnosed with cancer spreading in her brain and lungs, leading to her early demise at just 38.
She expressed her hardship of losing her daughter in her memoir, In Carrie And Me: A Mother-Daughter Love Story– a beautiful collection of letters, poems, messages, and pictures denoting their pure bond.
What do you think about Carol's legendary career?
Let us know your thoughts in the comment section below.