Different Dimension Me, the AI anime-image website developed by Chinese Internet company Tencent, has created waves and controversies on social media since its launch a few weeks ago. Reportedly, this website that lets users create anime-styled profile pictures of themselves is now a target of scrutiny as this AI tool is now turning people of color into animals & objects.
Internet giant Tencent developed a website that generates anime-themed photos using AI.
Different Dimension Me, the AI tool, was first discovered by South American users in November.
The AI website replaces photos of people of color with a lighter tone image or an image of an animal or object.
Tencent had to shut down the website temporarily after the backlash erupted on Twitter.
Since AI is the new hot internet trend, we hear almost daily about some random tech company developing an AI-powered tool that holds the power to bring the "robots-replacing-humans" prophecy to life.
And this time, we have a new AI-powered anime photo generator tool that turns normal images into full-blown anime illustrations. But before you get all excited and ready to update your profile picture from 2014, it should be known that this AI bot has got a racist tag on it as, in many cases, users have found this site to replace people with illustrations of animals and objects. And the users under target are none other than people of color.
Google Search Data uncovers that searches for the AI website "Different Dimension Me" increased by 558.28%, and "Different Dimension Me Anime" shot up by 667.46%.
According to Google Trends, These places have the most search interest for the term "Different Dimension Me" after it got viral on various social media platforms.
Tunisia – 100%
Moldova – 82%
Cuba – 76%
Russia – 61%
Morocco – 57%
Algeria – 51%
Syria – 50%
Egypt – 46%
Belarus – 45%
Sri Lanka – 44%
Developed by Tencent QQ Platform, Different Dimension Me uses the Stable Diffusion AI to generate the imagery.
Different Dimension Me: How It All Began?
Back in November, some South American users found a platform that could make any photo with real-life beings into an aesthetically pleasing anime character. In no time, the word got the attention of other users on Twitter. And soon, everyone was turning themselves or popular memes into anime-styled versions.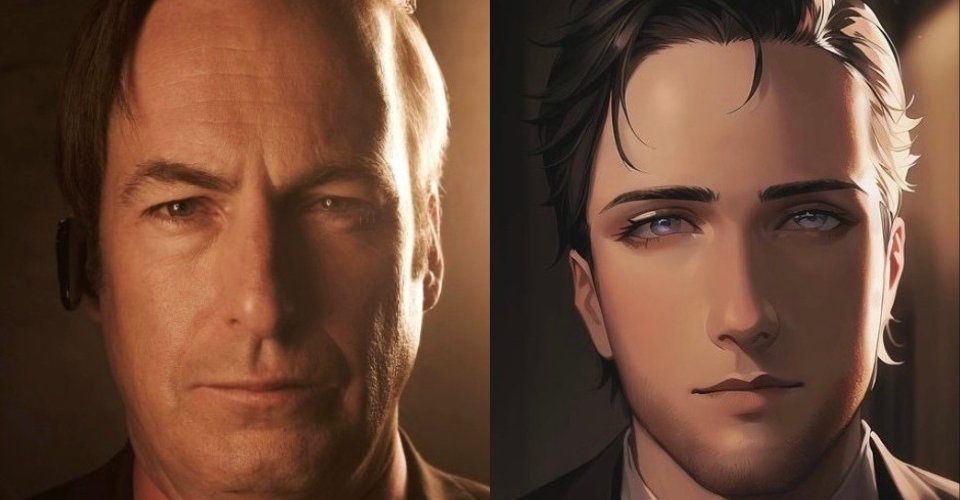 The website got so hyped up that Tencent temporarily shut it, thus displaying a "service is being upgraded" message when new users visited. This platform is built on Stable Diffusion, an AI Model, trained on different art forms quite similar to its AI counterpart, Dall-E.
It seems that all the attention this AI-image bot just got derailed it from its initial purpose; to engage more users in a fun, non-harmful way. At this point, Tencent has found itself in a flock of user criticism.
Racist AI Is Real
Part of the reason is the dataset this platform is built on, which overfits the anime-styled effects with facial features, and skin tones, very similar to how the traditional anime scene looks like. As a result, it misinterprets people of color with animals and objects.
Below are some images shared by users that don't fit well with the current scenario of how we want to perceive things.
This photo shared by a user displays a man turned into an unsettling picture of a gorilla by AI.
Or this one example where this famous picture of Jackson 5 got turned to anime women, changing their skin color and replacing their afros with hats.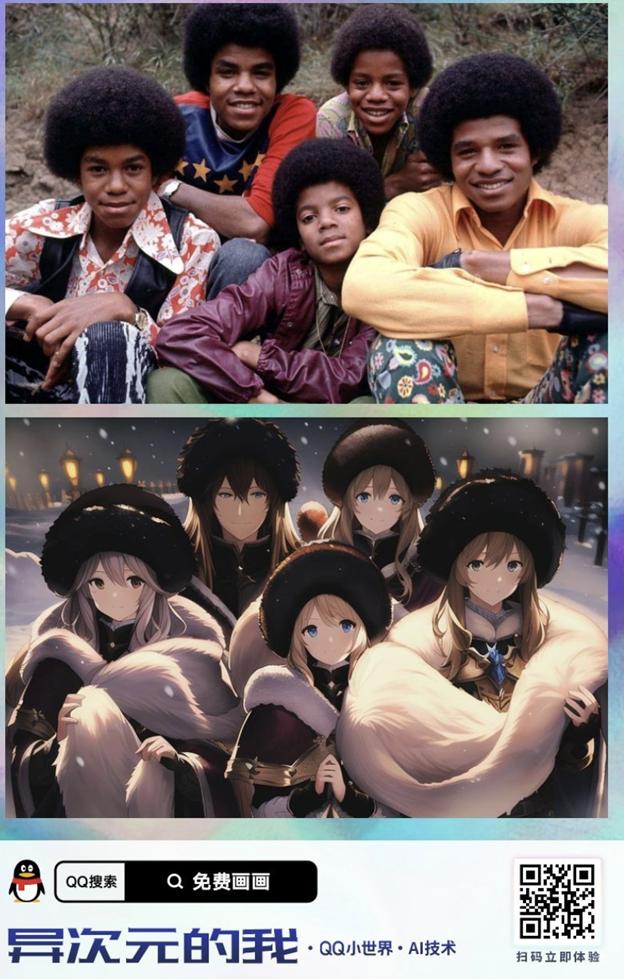 In some instances, a kid got replaced with an illustration of a monkey, along with a photo of George Floyd, completely altered and replaced by just a shoe.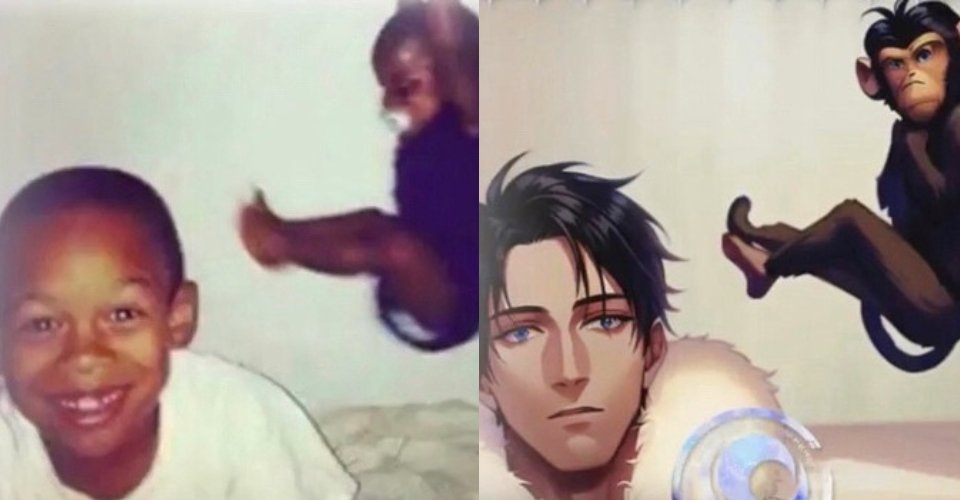 AI for an eye? The Risk Of Inevitable Danger From Chinese AI
It has already been reported a million times how Chinese software companies have a notorious image for concerns of privacy leaks, security threats to valuable data, and every possible bad thing you can imagine happening over the Internet.
There's a strong reason why many nations have banned the usage of such Chinese-based tech platforms. Instances are many, but a single solution would protect users from taking a misstep.
Just consider this – Refrain from using these platforms. Even this AI tool hasn't been perfected after so many tests. It's always better to be safe than sorry.
Well, that's about it, folks! What are your views on the new Different Dimension Me AI-anime image tool? Have you used it? Do share your experience in the comments, and make sure to visit averagebeing.com for more such exciting anime updates.
Source: Different Dimension Me