Ever clicked unsuspectingly on a mobile or PC ad and then made a disappointed face when it inevitably directed you to a gambling page?
Betting and gambling are just everywhere nowadays. Makes you wonder how players in major league sports control themselves from giving in to these eye-catching lures.
Well, I can't vouch for others, but I can tell you that NFL players are allowed to wager on any sport other than NFL football. Then what about all those NFL employees who get suspended for gambling every other day? That's because the rule is only for players.
As surprising as it is, the NFL policy states:
"All NFL Personnel other than Players are further prohibited from placing, soliciting, or facilitating bets on any other professional (e.g., NBA, MLB, NHL, PGA, USTA, MLS), college (e.g., NCAA basketball), international (e.g., World Baseball Classic, World Cup), or Olympic sports competition, tournament or event."
The highlight of the above statement is "other than players." If you are an NFL employee but not a player, then you better keep your hands off gambling, or you might just lose your job.
Does this mean NFL players are completely safe from all harm? Of course not. Take the example of the Lions line-up, who got suspended recently.
This incident brought to light the sports industry's betting problem, and here are some highlights for you to take away.
Can NFL Players Bet on Games They Don't Play In?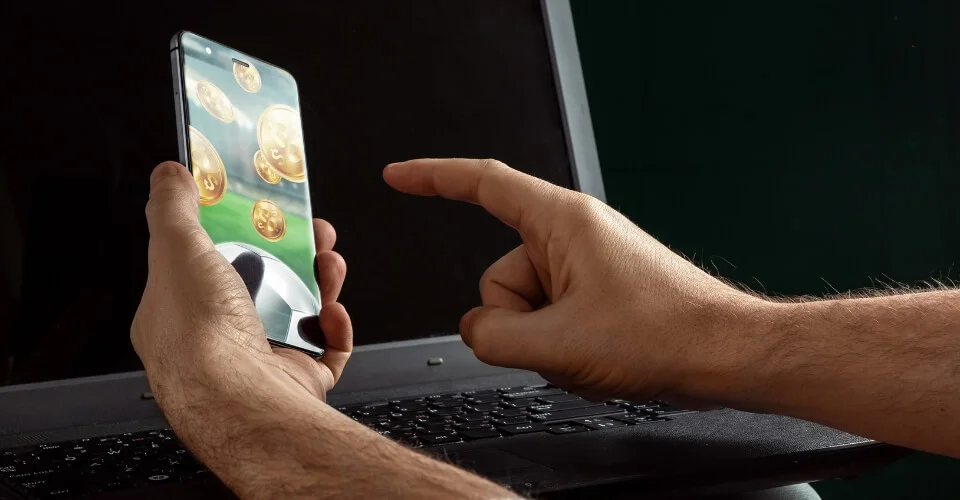 NFL players are not allowed to bet on NFL football, regardless of their presence or absence in the said game. They can bet on any other game, be it professional, college-level, international, or the Olympics, as long as it is not NFL.
The gambling policy prohibits those working for the NFL "from engaging in any form of gambling in any club or league facility or venue, including the practice facility."
However, the controversy stems from the fact that the establishment of sportsbooks in NFL stadiums is now allowed. In fact, both State Farm Stadium and FedEx Field have their sportsbooks. Can NFL personnel gamble there? The answer is a big NO. These sportsbooks are only for outside people to bet, and NFL personnel are prohibited from even entering them.
Is It Illegal for Athletes to Bet on Sports? Why Can't Athletes Bet?
In most sports, it is illegal for athletes to bet on games that they play. They are not allowed to bet on themselves, either. However, to which degree it is applicable varies from sport to sport. The laws prohibiting gambling also allow gray areas through which players can slip.
Sportsbooks need bet placers to show their ID, which is then logged into their system to verify their identity, preventing players and other game personnel from gambling. However, many online gambling sites allow such activities without needing an ID, and you can even bet with Bitcoin.
So how can you trace these?
Using bookies outside sportsbooks who don't care about the gambler as long as they get a part makes it hard to detect who is betting. In such cases, players can easily use another person to bet.
Players and other related personnel are discouraged from gambling, and it is sometimes illegal because their bets can affect the game unfairly. They can also fix the game to bend it towards the winning chance. The prohibition safeguards the authenticity of the game.
In Which Sports Can Players Bet?
NFL players are allowed to bet on any sports other than NFL. They can bet on NCAA, NHL, MLB events, and many other sports. They can even download betting apps and bet on different sports besides NFL football. Betting on college-level sports is also allowed, which is strange given how NFL players almost always have strong ties with their alma mater.
If talking about athletes in general, some individual sports allow athletes to bet on themselves. In these games, players don't have the ability to fix an outcome. Games like golf, tennis, or boxing can be examples.
How Does NFL Stop Players from Gambling?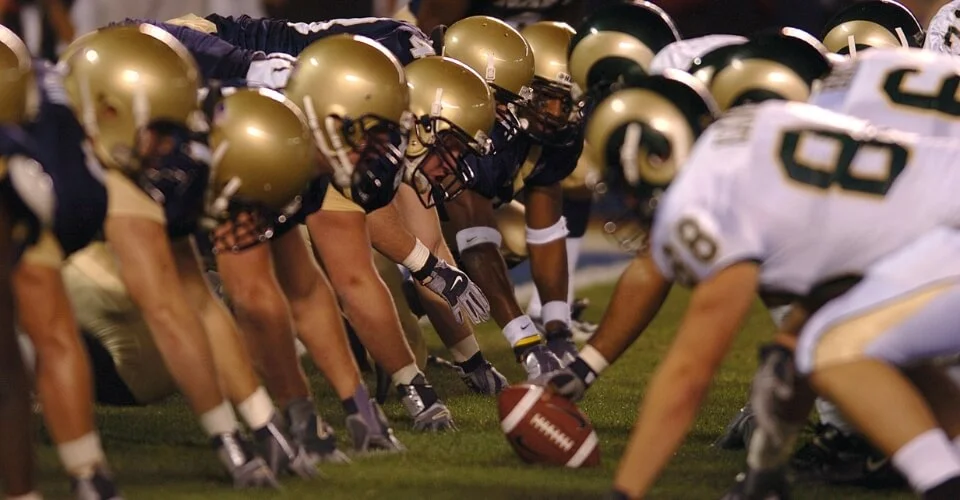 NFL often hands out suspensions to players who gamble. There have been numerous occasions in which players have been suspended for a whole season or even more. Only three NFL players have received lifetime bans: Art Folz, Frank Filchock, and Merle Hapes.
Other sports also follow the same rule, and players often find their contracts terminated or cannot participate for some time. The suspension varies according to the severity of the crime.
Who Got Suspended from the NFL for Gambling?
The NFL has made it very clear that gambling is not allowed, yet players continue to do it, forcing heavier measures. Suspensions from games are the most common punishment in this case.
Below is a list of NFL players who have recently been suspended due to gambling:
| | | |
| --- | --- | --- |
| Player | Team | Suspension |
| Stanley Berryhill III | Lions | Suspended for 6 games |
| Jameson Williams | Lions | Suspended for 6 games |
| Quintez Cephus, | Lions | Suspended for at least a year |
| C.J. Moore | Lions | Suspended for at least a year |
| Shaka Toney | Commanders | Suspended for atleast a year |
The suspension of the players comes as a blow to the Lions as they have lost the most in this case.
Fans and the team had high hopes for William in 2023, but it seems like all was for naught. Share this with your athlete friends, and it might actually help them.