Chris Evans is back with a bang! And this time, he's brought some of his Marvel friends with him.
Evans' upcoming action-comedy "Ghosted" is not only a hilarious and action-packed romp, but it's also chock-full of surprise cameos from some of your favorite MCU stars. And we're not talking about just one cameo, folks.
We're talking about two of Captain America's closest associates in the franchise – Sebastian Stan and Anthony Mackie. But that's not all – there are other Marvel cameos in the mix too.
Starring Chris Evans as Cole and Ana de Armas as Sadie, this action-comedy is directed by Dexter Fletcher and promises to deliver a hilarious, action-packed ride littered with MCU cameos.
Will it be Robert Downey Jr. as Tony Stark/Iron Man, Chris Hemsworth as Thor, Paul Rudd as Ant-Man, Scarlett Johansson as Black Widow, or Mark Ruffalo as the Hulk? The possibilities are endless. So, grab some popcorn and get ready for a wild ride.
Ghosted: The Ultimate Marvel Cameo Crossover!
If you're a Marvel fan, you're probably always on the lookout for cameos and Easter eggs in other movies and TV shows. Well, get ready to have your mind blown because Ghosted is bringing together not just one but two of Evans' former MCU costars as rival bounty hunters.
"There are some cameos, that's right." Chris spilled the beans on Good Morning America. "Can we give that away? Yeah, we had some old Marvel buddies back."
That's true friendship right there. Sebastian Stan and Anthony Mackie, who played Bucky Barnes/The Winter Soldier and Sam Wilson/The Falcon, respectively, in the MCU, are making cameo appearances in Ghosted. It will be so exciting to see them all back together on-screen again.
During a recent interview on Good Morning America, Evans revealed that Ghosted would feature brief cameo appearances from his former MCU costars. While he didn't say who exactly would be making appearances, we can't help but wonder which of our favorite Avengers will show up.
"I hate asking people for cameos. It's the worst!" Evans said with his iconic nervous laugh.
"If it fits into their schedules I suppose, but these guys rose to the challenge. They were there for me, it was great."

Chris Evans on Good Morning America
Besides Sebastian Stan and Anthony Mackie, Guess who else showed up in Ghosted? It's none other than John Cho and Ryan Reynolds making uncredited cameos. And hey, Reynolds has his own Marvel connection, so it's like a mini-Marvel reunion on set. Well, it's how they say – The more, The merrier!
But wait, there's more! Evans also hinted that there might be more Marvel cameos to look out for in the movie. Other former Marvel costars who could appear include Robert Downey Jr., Chris Hemsworth, Paul Rudd, Scarlett Johansson( actually the first choice for Sadie), and Mark Ruffalo. But you'll have to watch Ghosted to find out who actually shows up.
Here are all the cameos from Apple TV+ Ghosted:
Sebastian Stan (Bounty Hunter)
Role: God
Anthony Mackie (Bounty Hunter)
Role: Grandson of Sam
John Cho (Bounty Hunter)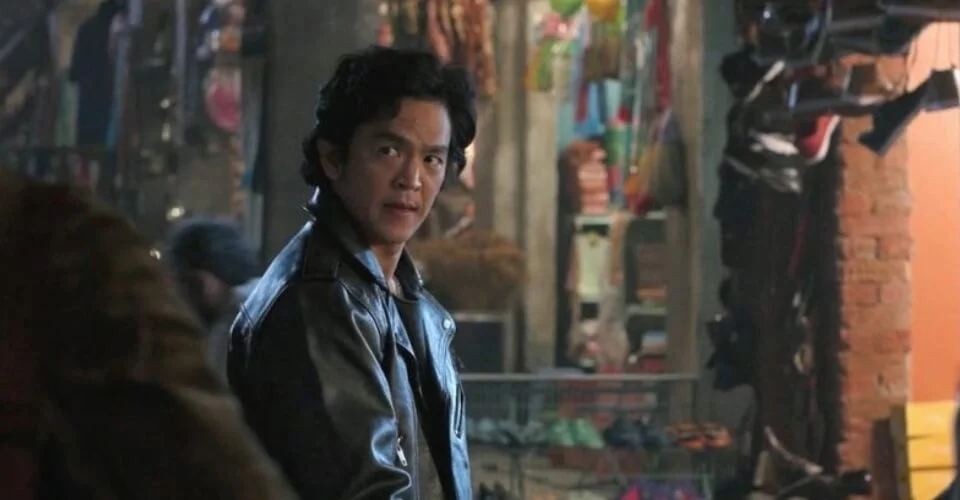 Role: The Leopard
Ryan Reynolds (The Ex-Boyfriend)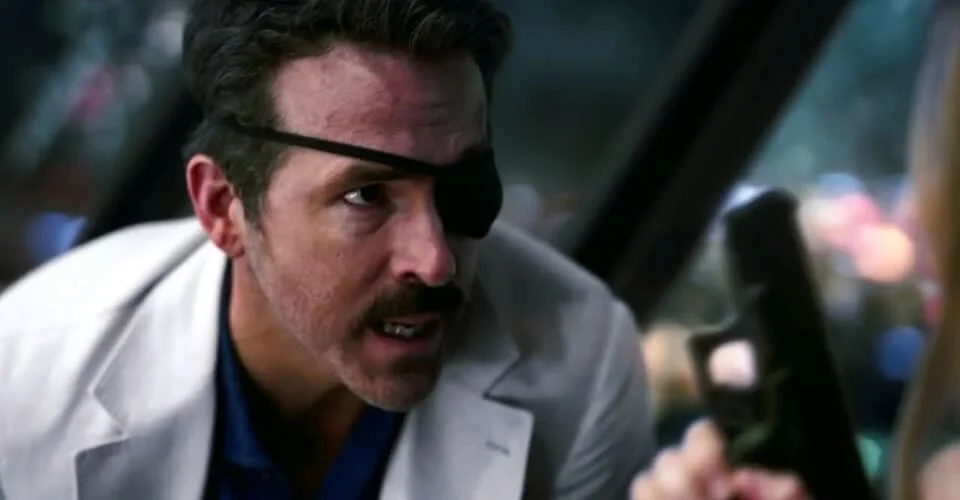 Role: Jonah
A Spy, a Bounty Hunter, and a Love-Struck Man: The Mystery of Love and Espionage
Chris Evans plays the role of Cole, a down-to-earth guy who falls head over heels in love with Ana de Armas' character, Sadie. Conversely, Sadie is a mysterious CIA spy who is more than what meets the eye.
Ana de Armas is best known for her performances in No Time to Die and Blonde, where she portrayed the iconic Marilyn Monroe. Chris Evans and Ana de Armas, who previously starred together in Knives Out, rekindle their on-screen chemistry in a flirtatious romance.
Here's what the film director, Dexter Fletcher said about their intimate scenes:
According to Fletcher, the film originally didn't include a love scene, but it was eventually added, and it turned out great. "They were really cool about it," he said of the two actors involved.
"There's that familiarity with each other. They're both on the same page, as it were. The best was just leaving it alone. I just sat in the corner and let them get over with it."

Dexter Fletcher on IndieWire
The movie proves that Love and Adventure go hand in hand.
Leveque: Brody's Mysterious Villain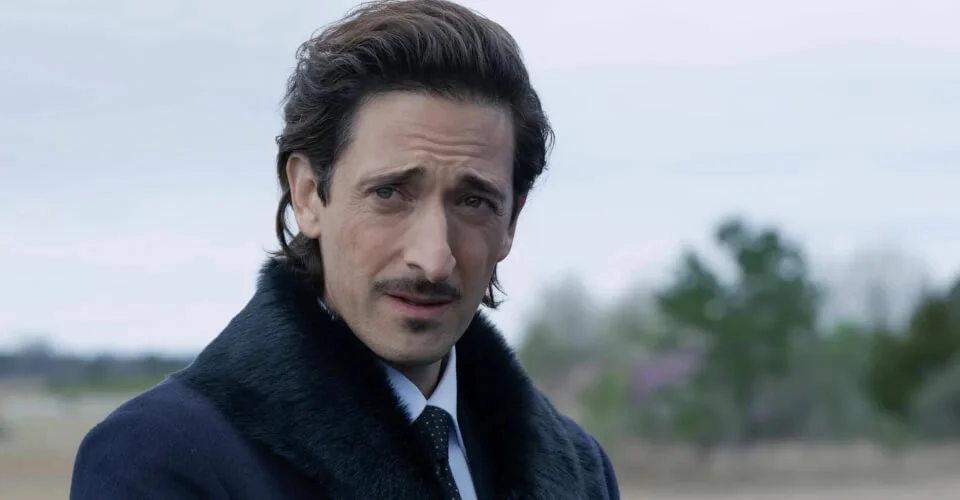 Adrien Brody takes on the role of Leveque, the film's central villain. He's a powerful figure who orders the capture of Sadie, and his motives are shrouded in mystery. Brody is known for his captivating performances in films like The Pianist, Midnight in Paris, and The Royal Tenenbaums.
Get Ready to Laugh and Swoon with Ghosted
Ghosted is not just about its cool cameos. It's a totally wacky and fun movie that will leave you with a big grin on your face. Well, let's be honest, it's just awesome to see these guys back together once more.
The film is currently airing on Apple TV+, so don't miss out on seeing your favorite MCU actors reunite on-screen.
Are you excited for Ghosted? Let us know your thoughts on the movie in the comments. And don't forget to check out averagebeing.com for more movie updates.