Boy's Love Manhwa is a popular genre with a comparatively lesser fan base than the other genres, but they still have some great series. The romance between two males is taboo in different countries, so awareness about these series is often less.
BL or Yaoi genre offers heart-warming, steamy storylines with tender and passionate characters side by side. However, the LGBTQ+ community does not acknowledge this genre as these stories do not represent the ideal or fundamental part of their sexuality.
To put it simply, Boy's Love or Yaoi stories show the relationship between two males from the female perspective. Most of these stories lack a serious tone and realism, instead focusing more on the commercial and glamorous part.
However, this stereotype is breaking as many manhwas of this genre are adapting to the different shifts. BL primarily targets teenage girl readers, but boys are showing interest in these series as well.
So, today we will track down the best BL Manhwa to experience the Boy's Love genre at its best. However, some popular manhwa has the "Boys Love" or "Yaoi" genre as a secondary or minor theme. So, we will ignore them for now, as our primary focus is the romance between the boys or two male leads in manhwas.
#19 A Guy Like You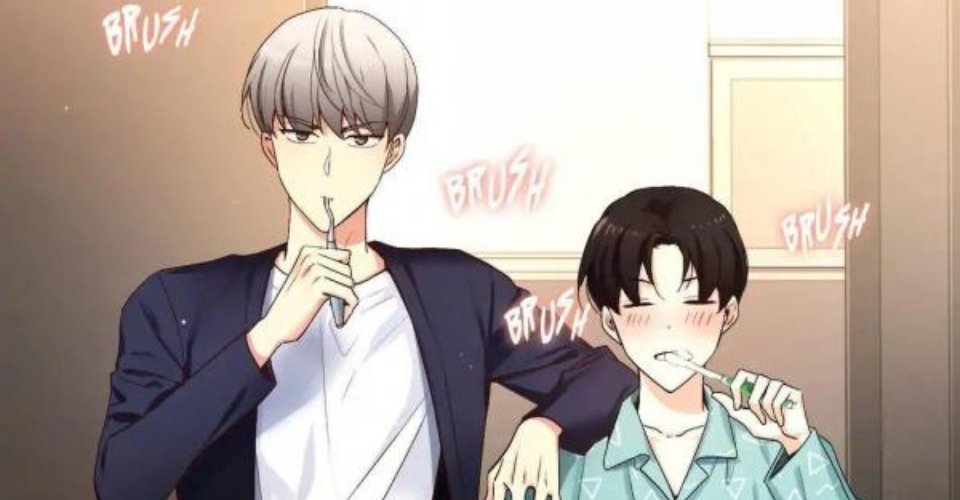 Genre: Drama, Fantasy, Romance, Supernatural, Yaoi
Number of chapters: 85
A Guy Like You is a Boy's Love Manhwa from WAGE. Its first publication was under Lezhin comics in 2016. The plot revolves around the romance between Go Siwon and Kang Jinha.
The story has some fantasy elements as Kang constantly visits Siwon's dream to trigger a special memory. But Siwon fails to remember that incident which may change their relationship status forever.
#18 Blood Bank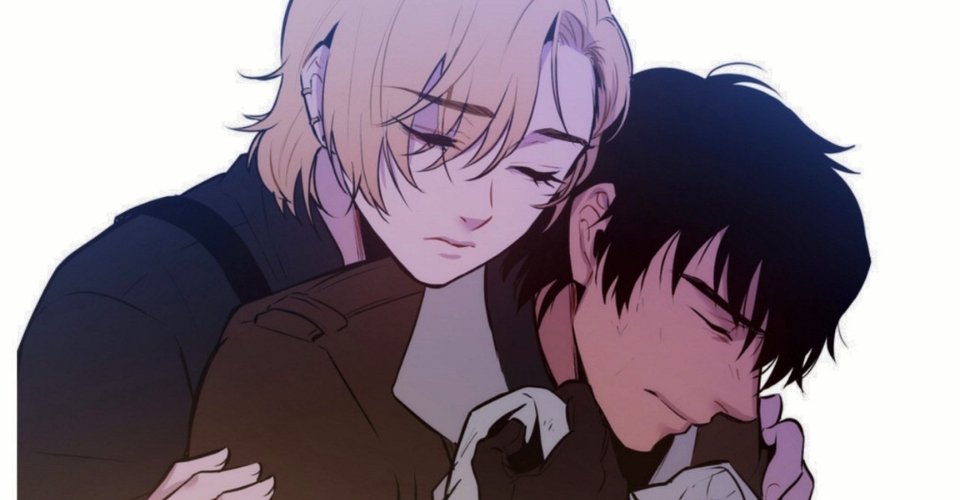 Genre: Comedy, Drama, Fantasy, Romance, Yaoi
Number of chapters: 61
Blood Bank is a quite popular manhwa series with 61 chapters in 2 volumes. Written and illustrated by Silb, it was also published by Lezhin from 2015 to 2019.
This Manhwa will primarily attract Vampire genre lovers. In this fictional world, vampires arrive to buy human blood despite being superior beings. Weirdly, The handsome-looking vampires prefer to be ruled by inferior humans.
The story revolves around a high-born vampire, Shell, who falls in love with just a human banker, One. Their love story is the primary part of Blood Bank manhwa.
#17 Out of Control
Genre: Comedy, Drama, Romance, School, Slice of Life
Number of chapters: 90
Out of Control is a romantic manhwa from Bbong, and Lezhin has the publishing rights. The series continued from 2013 to 2016 with 85 chapters and 5 special chapters.
This BL Manhwa centers around the romance between Yuri and Jaerim. However, this fling is almost impossible as Yuri is one of the most handsome boys in the school. Whereas Yuri's romantic interest, Jaerim, is the school's ugliest guy. So, this will be chaotic for any reader as oil is not supposed to mix with water.
#16 Heaven & Hell Roman Company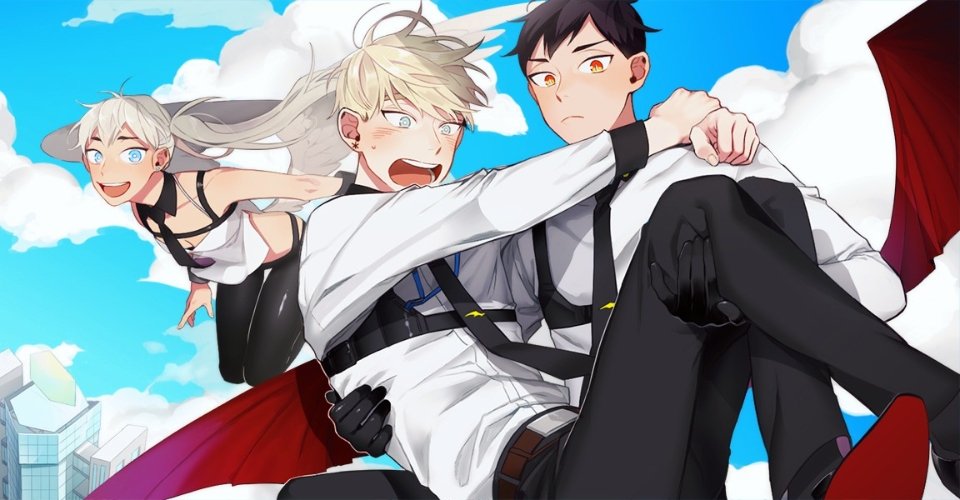 Genre: Comedy, Drama, Romance, Supernatural, Yaoi
Number of chapters: 52
Heaven & Hell Roman Company is a finished Lezhin manhwa series, which is highly recommended for BL genre readers. The series writer and illustrator Mum continued until 2018.
In a fictional world, Human civilization has developed so much that all the angels and gods are unemployed now. So, the gods decided to establish a new company named "H&H Roman Company" to reduce the unemployment rate among the angels. However, this company also brought two childhood lovers together again.
#15 Wolf in the House
Genre: Yaoi, Romance, Supernatural, Comedy
Number of chapters: 79
Wolf in the House is another manhwa of Lezhin by Ji-Yeon Park. The series continued from 2017 to 2019 with some great responses from the readers. But this is for mature readers.
The Manhwa's protagonist, Minsuk, ends his all 10 years long casual relationship. He decided to take a pet which is a Siberian Husky named Bexan.
Minsuk took Bexan in as a sign of his new single life. However, Bexan comes out to be no ordinary dog. He is a rather Werewolf from Gangwon. His true form comes out when night falls.
#14 Love Shuttle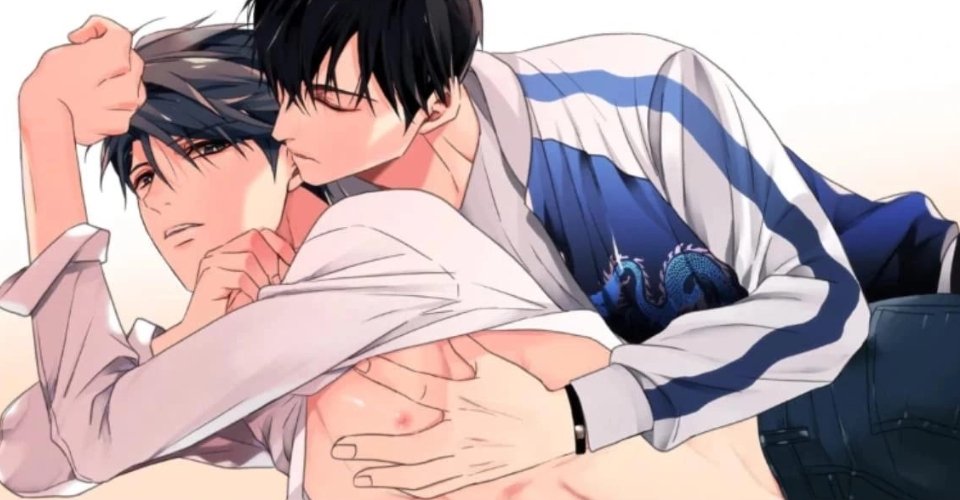 Genre: Comedy, Drama, Omegaverse, Romance, Yaoi
Number of chapters: 90+ 10 Special Chapters
Love Shuttle is a webtoon that finished last year after its first release in 2019. Im Ae Ju is both the writer and illustrator of this series. This Lezhin Manhwa is a part of Omegaverse as well.
Doyun is a full-grown adult male who has yet to feel the romantic heat. Due to his personality issues, people assume that he is an Alpha male. His meeting with his work rival, Taehan, will change everything as he is to help Doyun out as his partner.
#13 Pearl Boy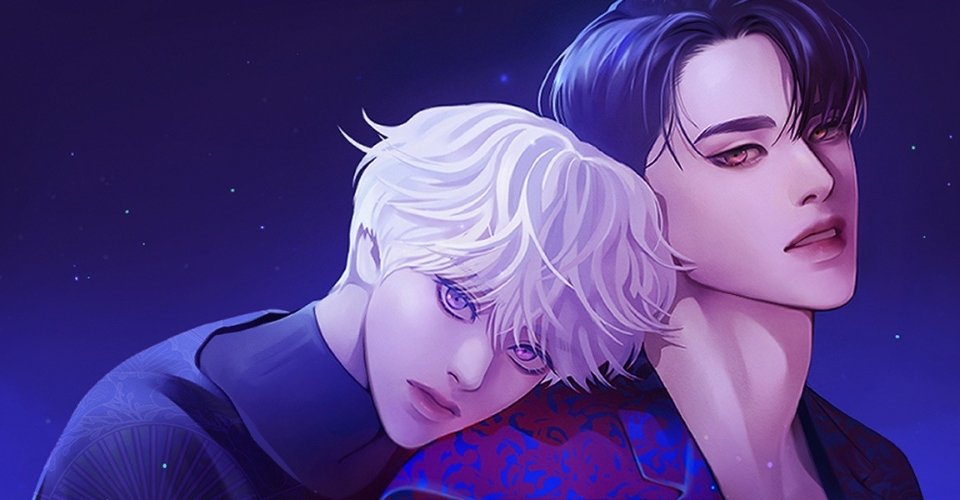 Genre: Drama, Supernatural, Yaoi
Number of chapters: 67.5 (ongoing)
Pearl Boy is a unique manhwa that has won the hearts of global readers. This is an ongoing series written by Zoy and illustrated by Inking. Again, This Manhwa is also published by Lezhin, like others in this list. After releasing its first chapter in 2020, the Manhwa has already unleashed more than 67 chapters so far.
The series centers around Dooshik, who has stolen from a gay bar he used to work. Now, He is desperately in need of a new inn. So, he took shelter in a small coastal town.
After meeting Jooha, he changed his mind and decided to help pay off the debt of his newly met friend. He concluded that only his money could help Jooha to pay his debt. This is a journey of both the love and redemption of the two main heroes of this story.
#12 Painter of the Night
Genre: Drama, Historical, Psychological, Yaoi
Number of chapters: 101 (ongoing) + 3 Specials
Painter of the Night is a Lezhin Comics manhwa from Byeonduck. This series is still in ongoing status after releasing its first chapter in 2019.
The story transpires in a past setting of Korea during the Joseon era. The plot revolves around Na-kyum, a young and exceptionally talented painter, and a young nobleman, Seungho.
Na-kyum loves to create erotic images of men under a pseudonym. But he decided to quit painting until he met Seungho. Our hero becomes Seungho's private painter. This is a beautiful serialization of art, passion, and romance in the pages of Manhwa.
#11 Under the Greenlight
Genre: Drama, Yaoi
Number of chapters: 37 (on hiatus)
Under the Greenlight is an ongoing manhwa by Jaxx. The series received serialization in 2021 under DNC Webtoon and Ridibooks. Tapas has all the rights of the English translation. This Manhwa also deals with art, passion, and love, just like the previous one.
The plot keeps track of the twisted relationship between Matthew and Jin. Both are related to the same working industry. Matthew is a sculpture student, whereas Jin is a renowned model who poses for artists.
After seeing Jin's perfect physique, Matthew desired to immortalize this phenomenon in his art form. Surprisingly, Jin agrees with Matthew's ideas to be his ideal model. However, things are more complex than it feels, as there are a lot of obstacles in their growing relationship.
#10 Dark Heaven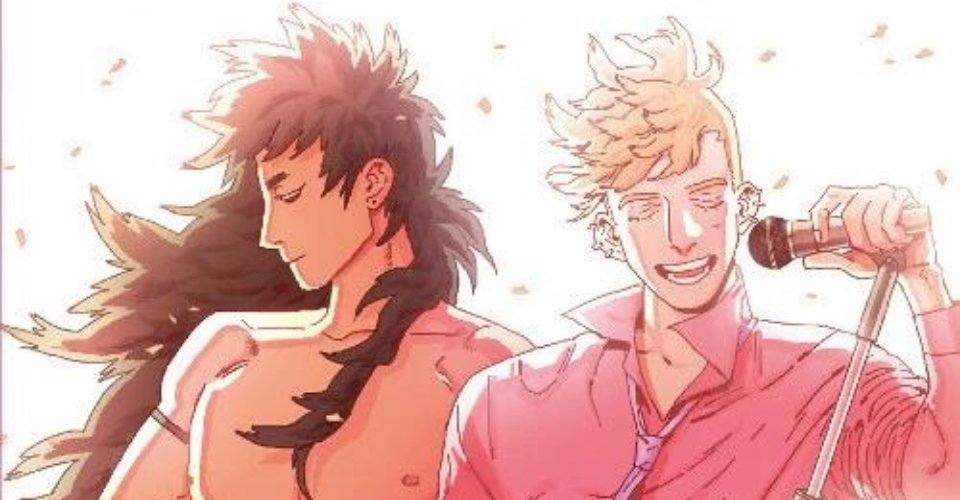 Genre: Boys Love, Drama, Erotica
Number of chapters: 84
Dark Heaven is a traditional BL Manhwa, just like the other Lezhin series on this list. The story and the artwork are done by Juns, who published its chapters from 2016 to 2017.
In this fictional world, same-sex marriage has been legalized. But the real scenario is different, as racist and homophobic hate crimes are still rising. Conor is a Korean-American who falls in love with a blonde-haired and blue-eyed guy, Simon. Their feelings start to develop for each other, but such a relationship will have to endure hardships in this brutal and homophobic society.
#9 Fools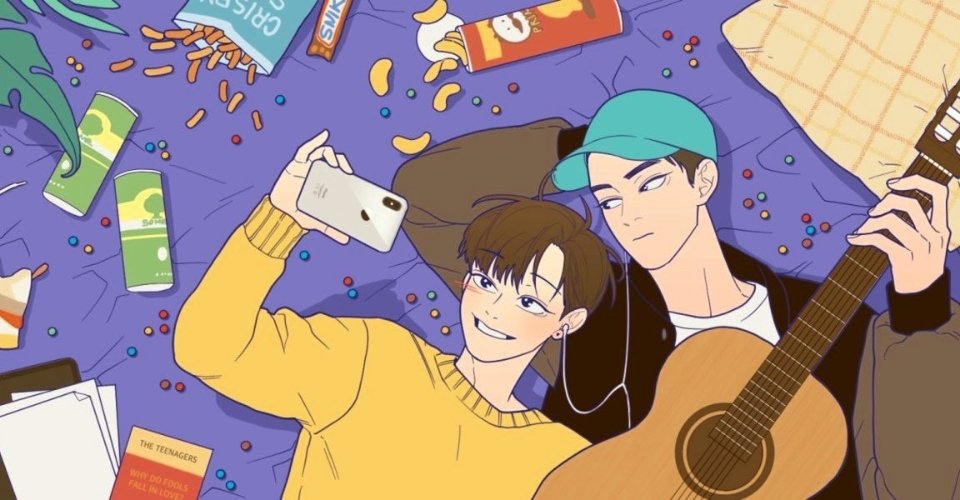 Genre: Boys Love, Slice of Life
Number of chapters: 74
Fools is a slice-of-life Manhwa that received serialization from 2016 to 2017. The series was written by Yeong-ha, and the illustrations were done by Bakdam.
Fools tells the story of an incredible romantic relationship between two college students. Senior college student Edward has always had troubled relationships. But his meeting with a new freshman, Justin, brought changes to not only his personality but also to his life.
Well, How do all these turn out?
#8 Semantic Error
Genre: Comedy, Romance, School, Yaoi
Number of chapters: 51 + 1 Christmas Special (ongoing)
This Korean Boys Love Manhwa has been ongoing since 2018, publishing under Ridibooks. Semantic Error is written and illustrated by Jeosuri and Angy, respectively.
Chu Sangwoo is a computer science major but desires Jang Jaeyoung most. On the other hand, Jang Jaeyoung is a design artist. This Korean anime deals with a binding between two different thoughts.
After meeting Jang Jaeyoung, Chu Sangwoo learns many things about life. One of those is breaking free from a busy and robotic lifestyle. So, will Chu Sangwoo be able to express his true feelings to Jang Jaeyoung?
Also, I have to mention that each chapter gives cute romantic and comedic moments between the two protagonists.
#7 Sign
Genre: Comedy, Romance, Slice of Life, Yaoi
Number of chapters: 115
Sign is a different kind of manhwa series written and illustrated by Ker. Lezhin Comics published the series from 2017 to 2020.
The Manhwa's hero Soohwa Kang is an employee of Cafe Goyo, as he is attracted to the voice of his deaf boss, Yohan Go. Yeah, The cafe could be more impressive.
Anyway, Soohwa's eagerness to make good coffee forces him to expand his grammar in sign language. However, he has to take classes from Yohan, who gives a hard time to him at work.
#6 Killing Stalking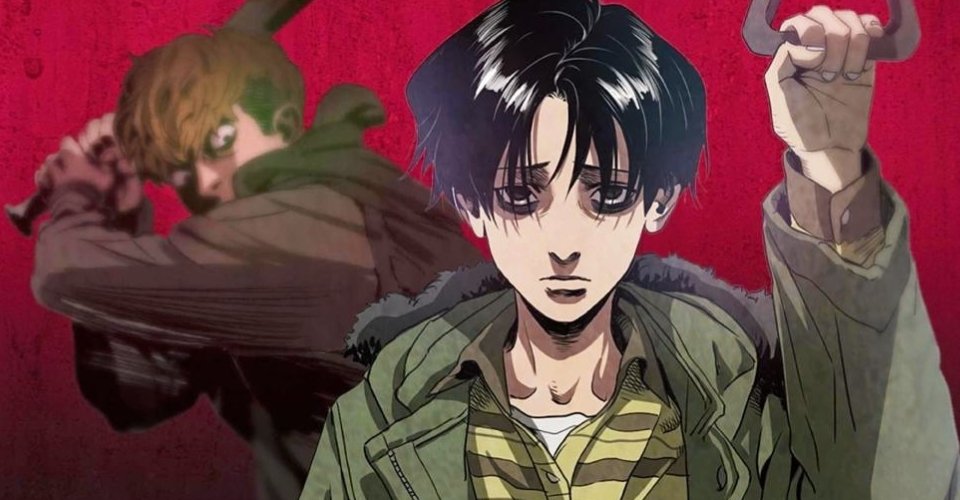 Genre: Boy's Love, Drama, Horror, Erotica
Number of chapters: 67
Killing Stalking is one of the most-read BL Manhwa of Lezhin Comics. The story and art are both done by Koogi, and the series ran the series from 2016 to 2019. This Manhwa's popularity helped it earn the ₩100,000,000 Grand Prize Award at the Second Lezhin World Comics Contest.
The plot deals with a story of a young and mentally ill man, Yoon Bum. He bore a difficult past in the military. Oh, Sangwoo was the one who saved Yoon Bum from getting raped.
After getting frustrated, the protagonist decides to visit Sangwoo's home while he is missing. However, everything went upside down when Yoon Bum found a tied-up, beaten woman in the basement.
However, Yoon Bum gets to know that Sangwoo is a serial killer. He breaks Yoon Bum's ankles, despite being his former lover. This is a violent and abusive love story until the very end, with a lot of dark elements.
#5 Heesu in Class 2
Genre: Drama, Romance, School Life, Comedy.
Number of chapters: 79
Heesu in Class 2 is a romantic BL manhwa series by Lily Suzu and received serialization in 2018 with 79 chapters, 10 side stories, and 2 extras under Lezhin.
Our protagonist of this Manhwa, Heesu, has a secret crush on his best friend, Chanyoung. After giving relationship advice to many guys, Heesu in Class 2 became the center of attention at school. However, he is clueless about expressing his desire to Chanyoung.
#4 Let Dai
Genre: Boy's Love, Drama
Number of chapters: 75
Let Dai is a tragic manhwa series by Woon Soo-yeon and is a little different than others on this list. The series is set in a soulless neo-Seoul.
The protagonist of this series is a teenager named Dai, who is the leader of the vicious Furies gang.
Moreover, his method of cruelty is barbaric as he blinds those who lay eyes on him. However, Jaehee, an honest schoolboy, finds a tender, caring side in cruel Dai. This strange awakening within Jaehee will lead to a tragic story of taboo love and unimaginable betrayal.
#3 King's Maker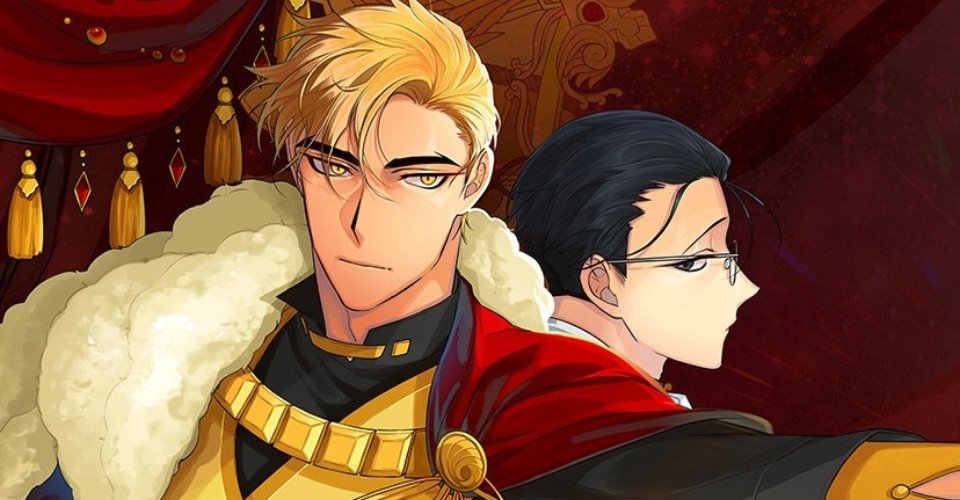 Genre: Boys Love, Drama, Fantasy
Number of chapters: 38
King's Maker is a manhwa series written by Haga and illustrated by Kang Jiyoung. This also has a sequel story named King's Maker: Triple Crown.
Wolfgang Goldenleonard is the nation's fourth prince who disappeared from his palace after the death of his mother. But he was forced to turn himself in by his tyrannical father.
However, his growing hatred for his father caught the attention of the king's favorite catamite, Shin Soohyuk. Wolfgang agrees to become Shin's pawn as he sees the young prince as a force for change.
#2 BJ Alex
Genre: Comedy, Drama, Romance, School Life, Slice of Life, Yaoi
Number of chapters: 96
BJ Alex is a recently finished Lezhin Comics manhwa from Mingawa. The series ran from 2020 to 2021. Later, Lezhin Entertainment published the series in the book format.
Alex is a broadcast jockey, and his on-screen charm helped him to create a massive fan base. Our other protagonist in this story, Dong-gyun, is one of those fans.
However, he is not only attracted to his camera personality but also his sexuality. One day, Dong-gyun wakes up and finds himself sleeping beside Alex in the same bed after having a drunk night at a school event.
From here on, their dynamic and complex relationship begins, and this Manhwa records their relationship beautifully.
#1 Totally Captivated
Genre: Yaoi, Comedy, Drama
Number of chapters: 49
Ha Jin Yoo is both the creator and illustrator of Totally Captivated, released from 2007 to 2009. This Manhwa has a Japanese side story as well, with 2 chapters.
Totally Captivated is about Ewon Jung and his redemption arc after cheating on his partner, Jiho Shin. But things are not simple as Jiho cheats on his love for a Mafia boss, Mookyul Eun.
Both Ewon and Jiho have to obey the Mafia chief and endure all the hardships for the survival of their relationship. The Manhwa sometimes gives readers heartbreak but also offers funny and hilarious moments. To be precise, this one is the best out there.
All BL Manhwa Recommendations
| | | |
| --- | --- | --- |
| Manhwa | Chapters | Averagebeing Picks |
| Who Can Define Popularity? | 86 | Above Average |
| Castle Swimmer | 151+ | Below Average |
| At the End of the Road | 63+ | Above Average |
| Moritat | 53 | Above Average |
| The Warehouse | 72 | Average |
| Escape Into Oblivion | 37 | Above Average |
| The Baker on the First Floor | 66 | Above Average |
| Two Size, Too Small | 71 | Average |
| Love is an Illusion | 99 | Above Average |
| Cherry Blossoms After Winter | 153 | Above Average |
| False Memories | 50 | Average |
| Blood Link | 135 | Below Average |
| Legs That Won't Walk | 81+ | Average |
| Make Me Bark | 30 | Average |
| Jazz For Two | 64 | Average |
| This Summer | 156 | Below Average |
| Heart Silent | 43 | Below Average |
| My Pet Bat | 28 | Average |
| The Croaking | 108 | Above Average |
| December Rain | 50 | Above Average |
| It's Not Love | 90 | Average |
| To Take an Enemy's Heart | 64 | Average |
| Window to Window | 44 | Below Average |
| Oh! My Assistant | 45 | Average |
| My Dictator Boyfriend | 279 | Below Average |
| Life Outside the Circle | 43 | Average |
| Royal Servant | 70 | Average |
| Here U Are | 137 | Below Average |
| 30 Days With You | 38 | Below Average |
| My Housemate | 38 | Below Average |
| My Suha | 116 | Below Average |
| How Sweet is a Sugar Daddy? | 60 | Below Average |
| The Good Teacher | 40 | Below Average |
| Body Complex | 38 | Below Average |
| Yours To Claim | 74+ | Below Average |
| If You Hate Me So | 53 | Below Average |
| Hide & Seek | 35 | Below Average |
| Rent Boy | 57 | Below Average |
| Cover-up | 30 | Below Average |
| Crash Into Me | 45 | Below Average |
| See You Again | 75 | Below Average |
| The Devil's Temptation | 111 | Average |
| Penthouse XXX | 44 | Below Average |
| A Man of Virtue | 102 | Average |
| The Third Perspective | 28 | Below Average |
| The Beast Must Die | 60 | Average |
| Viewfinder | 89 | Below Average |
Here are a few more BL Manhwa for you to dig. The rankings in this listicle may differ from time to time, as some of them still need to finish publishing, but in general, the Yaoi genre should be explored if you are an anime lover. It may offer something new for an anime enthusiast.
We hope that you have enjoyed our countdown. If we have missed any, please let us know.