Being a hitman sound cool, right?! Sure, anyone who has watched Barry would have pondered over the thought. The creators have given us a compelling story gripping the viewers even more with every twist.
Barry is a unique and captivating show that defies genre conventions. It combines a perfect blend of comedy, drama, and action to create a viewing experience unique to any other TV show.
Whether you're a fan of dark comedies or just looking for something new to watch, Barry is definitely worth checking out if you haven't already. Since its debut in 2018, fans have been eagerly awaiting the next installment, and the upcoming fourth season promises to deliver even more of what viewers love.
Let's take a closer look at everything you need to know about Barry season 4, from the cast to the release date and what fans can expect from the upcoming season.
What Is The Storyline Of Barry?
Created by Bill Hader and Alec Berg, Barry became a critically acclaimed series for its unique blend of humor and drama. The show follows the life of Barry Berkman, a former United States Marine turned hitman who discovers his passion for acting while on a hit in Los Angeles.
Barry begins with the titular character, played by Bill Hader, yes, the same guy who wrote the series, completing a hit job in the Midwest. Following the job, he travels to Los Angeles to complete his next assignment.
While there, he stumbles upon an acting class and becomes enamored with the craft. Barry soon begins to question his violent lifestyle and decides to pursue acting as a way to escape his past.
Throughout the series, Barry struggles with the guilt of his past actions and his desire for a new life. He is constantly pulled between his old life as a hitman and his new passion for acting.
The tension between these two worlds creates an intense and often darkly comedic atmosphere which is characteristic of the show. The parallel between living a life like a criminal and facing the consequences mixed with dark humor, tension, and emotions will enthrall its viewers.
What Happened At The End Of Barry Season 3?
The third season of Barry sees our protagonist, played by Bill Hader, continuing to navigate his double life as a hitman and actor. As the season progresses, Barry becomes increasingly embroiled in a dangerous and complex web of relationships, leading to a dramatic and emotional season finale. The final episode's synopsis was, "What the hell is that?!," and I must say, that was a rather apt synopsis!
As always with HBO shows, there are a lot of moving parts to consider when thinking about an episode like this one. After Barry wakes up from his beignet-induced hallucinations, which causes him to hallucinate people of everyone he's ever killed. It's a haunting and surreal sequence that sets the tone for the rest of the episode, which also serves as a reminder of the weight of Barry's actions and the toll they've taken on him mentally and emotionally.
As the episode progresses, we see Barry struggling to accept his past and present. His relationship with Sally, which had been on the rocks all season, comes to a head in a tense confrontation.
In addition to the main plotlines involving Barry and Gene, the episode also featured a gripping storyline centered around fan-favorite character NoHo Hank. After being captured by the Bolivians in the previous episode, Hank wakes up in an underground prison where he hears the screams of his fellow Chechens being mauled by a panther.
Hank manages to get his hands on a gun and escape the prison, but things don't get any easier for him. He soon finds his boyfriend Cristobal put through shock conversion therapy, a disturbing and unethical practice aimed at changing someone's sexual orientation.
These moments become pivotal for Hank, who has always been portrayed as a lovable, somewhat bumbling character. Here, he is forced to take matters into his own hands, using the gun to kill Cristobal's captors and free him.
The season 3 finale was a rollercoaster ride of twists and turns, and perhaps the most shocking moment came in the episode's final minutes. The storyline involving Jim Moss and the police not only provides a thrilling conclusion to the season but also ends up leaving the viewers with a cliffhanger that has them eagerly anticipating the upcoming season four.
After trying to talk Gene Cousineau out of killing Jim Moss, Barry decides to take matters into his own hands and plans to murder Jim for Cousineau. However, as Barry enters the house with the gun, he discovers that the police have surrounded the building. It's a tense moment that leaves viewers on the edge of their seats. But things only get more surprising from there.
As the cops raid the room and arrest Barry, he discovers that not only did Jim Moss set this up but that Cousineau used his acting abilities to trick Barry into coming to the house in the first place.
The series of shocking twists is a perfect example of the show's ability to keep viewers guessing and take risks with its storytelling. It also sets up a tantalizing cliffhanger for the next season, leaving fans wondering what will happen to Barry and how he will get out of this situation.
Barry Season 4 Trailer
Fans of HBO's hit series Barry have been eagerly waiting for the show's fourth and final season, and now they can get their first look at what's to come. In a newly-released teaser, viewers are given a glimpse into the aftermath of the shocking Season 3 finale.
The teaser reveals that Barry Berkman is now in prison following the event's outcome of the previous season. Despite his incarceration, he remains in contact with his eccentric acting teacher, Gene Cousineau, who was one of the people responsible for his imprisonment.
As the teaser progresses, we see glimpses of the show's major players, including Barry's ex-girlfriend Sally Reed, his former handler Monroe Fuches, his Chechen mob associate NoHo Hank, and his enemy Jim Moss.
It's clear that tensions will continue to run high as the show hurtles toward its finale. From prison, an enraged and unshaven Barry swears vengeance on someone, but the teaser leaves us in the dark yet again; we have to wait till the season comes out to find who that might be! The finale is going to be Legen-Wait For It… DARY!
Barry Season 4 Leaks
Though there are no credible leaks, only speculations till now, rest assured, what we can say for sure is – Barry Season Four promises to be an intense ride. The season will pick up with Barry in jail, but knowing the showrunner Bill Hader, it won't just be a simple linear progression from arrest to imprisonment.
One of the biggest question marks heading into the season is what will happen with Gene Cousineau, Barry's former acting teacher and one of the men who helped put him in jail. Will his betrayal of Barry ultimately come back to haunt him?
Meanwhile, two of Barry's closest allies, Sally and NoHo Hank, are dealing with the fallout of their own first-time murders. Hader has described this as "Barry's disease," and it creates a ripple effect of repercussions in the upcoming season, that's for sure. It remains to be seen where Sally and NoHo Hank will end up, but their characters will be forever changed.
Is Barry Season 4 Renewed?
HBO has given us many popular shows, and Barry is one of them that has not disappointed its fans in any aspect. So, given the show's popularity, the fourth season was renewed when the show was in its third season's finale. Sadly, every good thing ends, and Barry is no exception – however sad it might be, season 4 will be the last of Barry.
Hader always had a clear ending for the show, and he and the crew always made sure that they had ample time to plan the show's conclusion and were excited to bring the story to a satisfying end for both the characters and the audience. That said, we would have loved to see 20+ episodes of Barry like a sitcom – a wish, unfillable one. As in its previous seasons, Barry is set to have an 8 episode schedule for its show's finale.
Something to watch forward is Bill Hader himself is going to be behind the helm of the show; he's going to be directing all eight episodes of the series. Fans, you are in for a treat!
And who knows, perhaps in the future, we might see a spinoff or reunion special. But until then, rewatching the episodes is always a great way to relive the show's best moments.
Barry Season 4 Cast And Crew
After a long wait, fans can finally set their schedule and put aside time to binge the entire season! The show's original cast is set to return, including:
Bill Hader as Barry Berkman
Sarah Goldberg as Sally Reed
Henry Winkler as Gene Cousineau
Anthony Carrigan as NoHo Hank
Stephen Root as Monroe Fuches
One of the highlights of season 3 was the introduction of James Hiroyuki Liao's character, Albert Nguyen. Fans of the show can look forward to seeing more of him in season 4.
It's common for characters from a show's past to make appearances, especially if they are significant to the storyline. Also, given Barry's mental health struggles, it's possible that more deceased characters from his past could make cameo appearances or be referenced in some way. Fans can eagerly anticipate what is sure to be an epic continuation of the show's story.
Barry Season 4 Release Date
The highly anticipated fourth season has been confirmed for April 16, 2023. The announcement came alongside the release of the teaser trailer. The upcoming season will feature eight episodes, with Bill Hader taking on the directorial duties for each episode.
This is not the first time Hader has directed episodes of the series; he has sat in the directors for a few of the episodes in the previous seasons. The season four finale episode is speculated to air by May end; fans can expect seven weeks of thrilling storytelling.
Barry Season 4 Production House
While the show's creators and cast are certainly a big part of what makes the show great, the production house behind the series is the foundation that helps push the show.
Barry's executive producers are Alec Berg, Bill Hader, and Aida Rodgers. And producers are Liz Sarnoff, Emily Heller, Sarah Solemani, Ben Smith, Kris Baucom, Megan Murphy, Amy Solomon, Julie Camino, Jason Kim, Duffy Boudreau, Arturs Rusis, and Davin Michaels.
We must give it to them; their commitment to producing quality entertainment and taking risks has resulted in one of the most unique and engaging shows on television today.
How Many Episodes Do Barry Series Have?
Barry season one premiered way back in May 2018 and has completed three seasons so far, with a fourth season set to premiere in April 2023. Each season of Barry consists of eight episodes, with each episode lasting around 30 minutes; this means that you can easily binge-watch an entire season in just four hours. So, Barry has 24 episodes across its three seasons, with a total runtime of 12 hours. While the show may not have as many episodes as other popular series, each episode is packed with story, character development, and humor.
You've got enough time to rewatch the entire three seasons before the fourth season hits your screen, and for those who have not yet watched Barry, should you even be in this section after the spoiler warning?
Where Can You Watch Barry Series?
We've got you covered if you're wondering where to watch Barry. Here are some of the best options for streaming this dark-humorous acclaimed series. The most obvious place to watch Barry is on HBO, "obvious" because HBO launched it. The show premiered on the premium cable network, and all three seasons are available to stream on the HBO Max streaming service.
Don't worry if you don't have access or are not subscribed to the HBO streaming service; you can still stream Barry by renting/buying the series on Amazon Prime, Vudu, iTunes, and Google Play.
Barry Series Is Based On?
Ever wondered if there was a real-life hitman who tried his hand at acting?
Of course, you did.
Thankfully though 'Barry' is not based on anything but rather on an original concept by co-creators Bill Hader and Alec Berg. Hader's time as a performer and writer on the popular sketch comedy and variety show 'Saturday Night Live' was loosely the inspiration behind the show's storyline.
The story's premise is grounded in reality and explores the internal moral and social conflicts the main character faces, a man in a profession that makes him unhappy. The show's narrative resonates with the audience emotionally due to its relatable themes.
How Popular Is Barry Series?
For the people tired of slapstick comedy and sitcom comedy laugh tracks, Barry is a fresh take on comedy-drama and redefined what emotions infused with dark humor can be. The series has received widespread praise for its dark humor, compelling characters, and insightful exploration of the human condition. Barry has been nominated for numerous awards, including multiple Primetime Emmy Awards, and has won several.
At the heart of Barry's success is Bill Hader, who did not only act in the series but donned the director hat. Hader's passion and talent for storytelling are evident in every aspect of the show, from its tight script to its stunning cinematography.
As a result, Barry stands out as one of the most well-crafted and compelling TV shows in recent memory. Another factor that sets Barry apart is its seamless blend of genres. The series effortlessly shifts between comedy, drama, and action, creating a unique, entertaining, and thought-provoking tone.
Hader's versatility as an actor is a big part of this success, as he seamlessly transitions between comedic and dramatic roles, creating a character that is both relatable and fascinating. With its stellar cast, sharp writing, and masterful direction, Barry soon became a must-watch for cinephiles and TV fans alike.
Surviving Alone: 20 Best Movies About Orphans That'll Inspire You

Fans Also Read
What To See After Barry?
Don't worry, folks! We've got a cure for your post-series depression after you are done watching Barry. Here are a few recommendations.
#4 Mr. Inbetween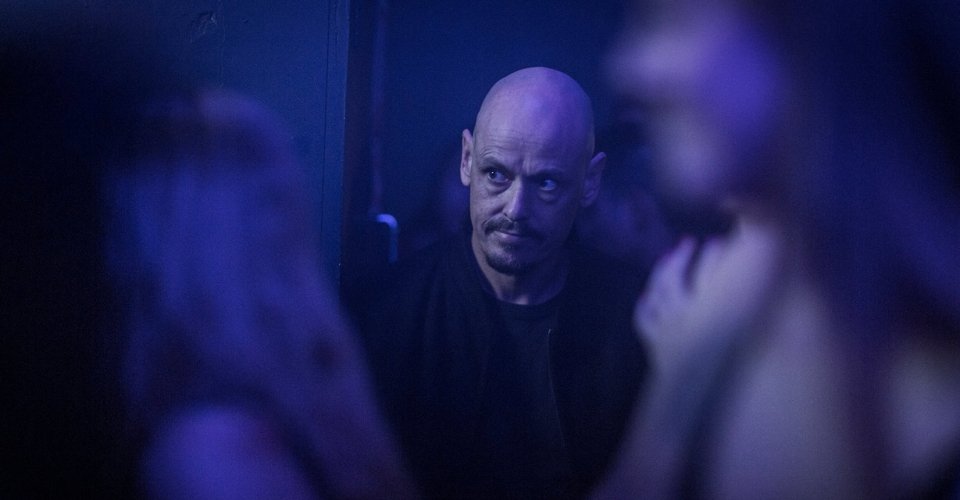 Have a thing for the hitman genre?
Like Barry, Mr. Inbetween explores the inner lives of a hitman and the difficulties they face in maintaining a double life. Ray's life's nothing less than a complication, and being a father, adds an extra layer of tension to the show. With its unique blend of action, drama, and comedy, the series is a refreshing take on the hitman genre.
#3 Ozark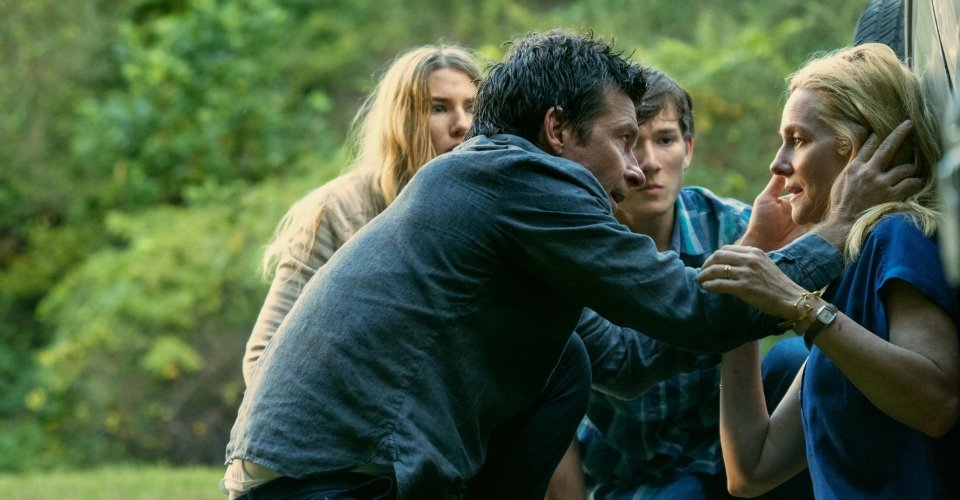 Throughout the first season, Barry struggles with the moral implications of his profession and his desire to leave that life behind. However, despite his best intentions, he continually finds himself unable to handle situations as effectively as he believes he can, leading to disastrous consequences.
In a way, this theme is similar to that of Marty Byrde in Ozark. Both characters are faced with seemingly insurmountable challenges and believe they can solve them, only to find themselves in even deeper trouble. And honestly, Ozark is a world of its own. If you have not yet watched the show, we definitely recommend you to!
#2 Patriot
The quirky spy series follows John Tavner, an aspiring folk singer who is unexpectedly pulled into the world of espionage by his father. Somewhat familiar to Barry, don't you think?
Forced to go undercover at a piping firm in Milwaukee, John must navigate the dangerous world of spying while balancing his sanity and cover.
Like Barry, Patriot explores themes of balancing a double life and the influence of older male figures. John's relationship with his father is reminiscent of Barry's dynamic with Fuches.
So, if you're a fan of Barry and looking for something similar, don't hesitate to check out Patriot on Amazon Prime. You won't regret it!
#1 Killing Eve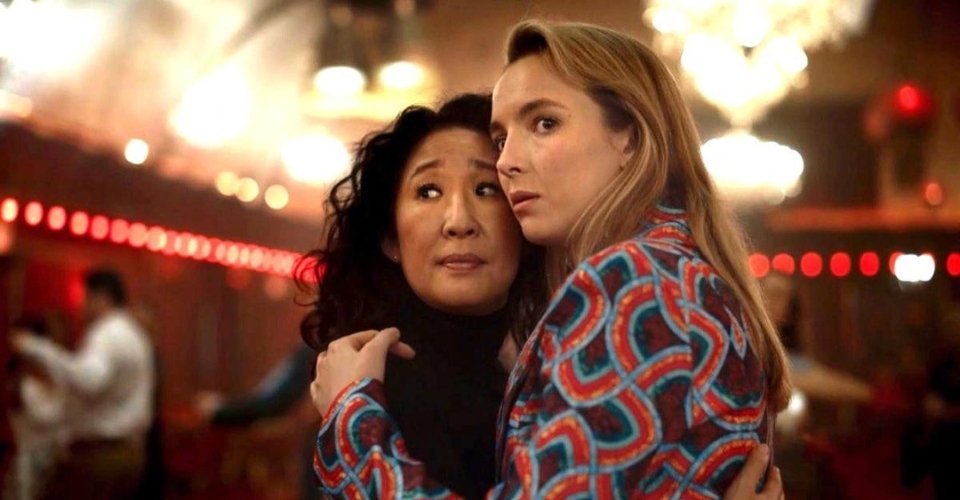 If you loved Barry and you're looking for your next hitman fix, look no further than Killing Eve.
This critically acclaimed BBC America series follows the cat-and-mouse game between a bored MI5 officer and a brilliant and ruthless assassin. So, if you're looking for your next binge-worthy hitman series, Killing Eve is a perfect choice.
With its smart writing, excellent performances, and unexpected twists and turns, it's a show that will keep you on the edge of your seat.
The previous seasons have left us on the edge of our seats, and we can only imagine what the show's talented team has in mind for season 4. Are you excited about the upcoming season of 'Barry'? What do you hope to see from your favorite characters? Please share your thoughts with us!