Ant-Man and the Wasp: Quantumania leaked trailer reveals a new character!
Trailer footage of the upcoming Ant-Man and the Wasp: Quantumania just came straight out of Disney's D23 Expo, and fans can't control their excitement. The footage started getting viral on Twitter earlier today, revealing the appearance of many highly anticipated antagonists in the multiverse.
The trailer consists of Bill Murray as Krylar, Jonathan Majors' Kang the Conqueror, Kathryn Newton as Cassie Lang, and Paul Rudd as Scot Lang, aka Ant-Man.
The trailer starts off with Janet Van Dyne asking Scott and Hope to turn off a Quantum device before it explodes and teleports them to an unknown location inside the Quantum Realm.
The scene cuts to Bill Murray's character addressing Janet Van Dyne as he thought she was dead. Some more CGI-heavy scenes and we see Casie being held captive by soldiers who appear to be working for a higher authority. An injured Scott Lang is shown face to face against Kang the Conqueror, who seems out of the dark.
The scene is followed by these dialogues:
Scott: You made a big mistake. I'm an Avenger.
Kang: You're an Avenger. Have I killed you before?
Scott: Who are you?
Kang: Just a man, who has lost a lot of time, like you, and we can help each other with that. Someone stole something from me, and you are the only one, who can steal it back, so do we have a deal?
Scott: No, I don't think we do!
And next, we see Scott charging toward Kang but ends up strapped to a wall when the title card appears, and the leaked footage ends.
But here is the fun part!
If you re-watch the footage again, you'll see quite a familiar character making his debut from the comics. The character appears in a superfast cut sequence with a mask on. If the comic book nerds on Twitter are to be believed, this character is none other than, drumrolls please M.O.D.OK!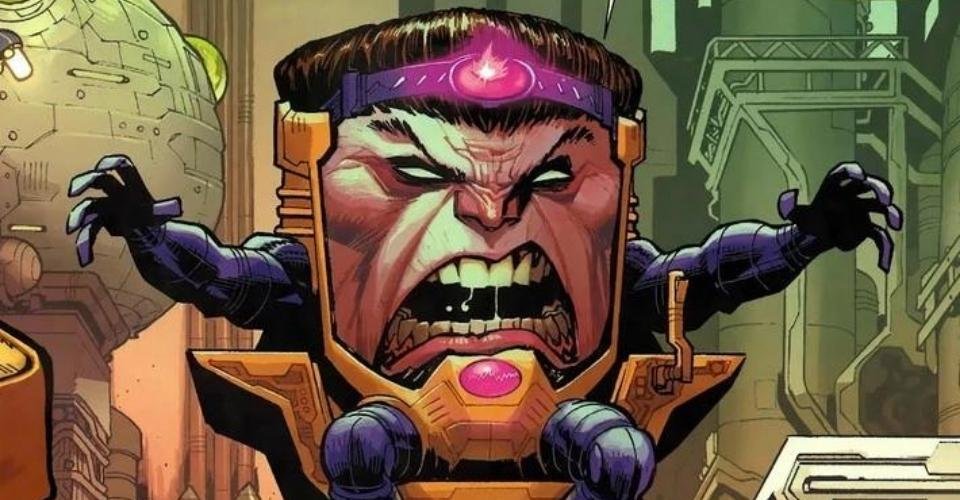 The bigheaded cybernetic supervillain is making his first appearance in the Multiverse saga of MCU. Yes, The egomaniac supervillain whose mental powers produce energy beams to kill people.
Ever since the leaked footage leaked out, fans have been sharing their first impressions of the same, which is a treat to read if you are a true Marvel fan.
Even though Disney was too quick to act on and take down the leaked footage, a large number of fans have managed to get their hands on the sauce.
Marvel wasn't planning to drop a trailer officially yet, but fans got to see the first look of the movie at Disney's D23 Expo a while ago. The footage confirmed Randal's Park appearance as Jimmy Woo and the circumstances that led to the Ant-Man squad ending up inside the Quantum Realm. But this new leaked trailer footage just made things more exciting for fans.
Ant-Man and the Wasp: Quantumania is all set to hit the theatres on February 17, 2023. Peyton Reed directs the movie along with Paul Rudd reprising his role as Ant-Man and Evangeline Lilly as Hope van Dyne, a.k.a. the Wasp. Michael Douglas and Michelle Pfeiffer come back as Hank Pym and Janet Van Dyne.
So, there you have it! How excited are you for Ant-Man and the Wasp: Quantumania? Do tell us in the comments!