Iam Tongi is among the most popular American Idol participants in all its 21 seasons. From his sensational audition to his Hawaii homecoming, he has always been in the news for all the right reasons. He was recently crowned the winner of the American Idol 21, which concluded on May 21st, 2023. There is more curiosity about this talented Hawaiian singer than ever, especially after his victory at the hit American reality show.
Everyone who follows the show knows that Iam hails from Kahuku, Hawaii, which is a peaceful locality situated on Oahu Island, Hawaii. He shifted to Seattle, Washington, 3 years ago, and from there, the 18 years old auditioned for the American Idol and got selected. He has been to Hawaii ahead of the finale of the show. But where does he reside now?
Who is Iam Tongi?
Iam Tongi was born on September 1, 2004, in Kahuku, Hawaii. Iam was always very close with his father, who passed away in 2021 due to kidney failure. Iam had said on multiple platforms that his father inspired him to pursue music.
During his audition, Iam appeared in front of the judges as a Hawaiian 18 years old high schooler with the heartache of losing his father a couple of years ago. While his backstory moved the judges to tears, his rendition of James Blunt's 'Monsters' sealed his place in the show.
In fact, the emotional ode to his father gained 16 million views on YouTube, making it the most popular clip from the entire season. Weeks later, he performed the song again with James Blunt himself during the season 21 finale.
Through his talent and dynamic presence on-stage, Iam managed to capture fans and audience's attention and ended up in the final two of the season with Megan Danielle. He had composed and written an original song titled 'I'll be Seeing You,' which he performed before the finale before he was crowned the season's winner.
Where Does Iam Tongi Live?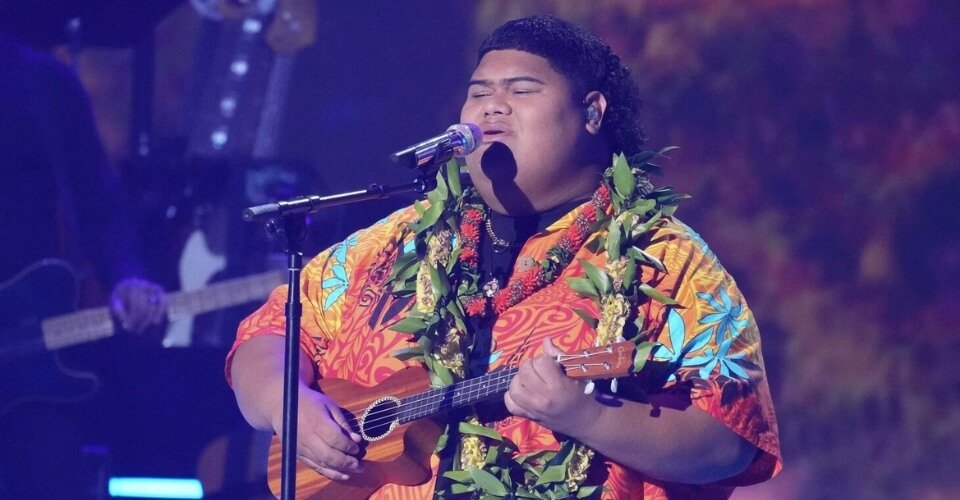 Iam Tongi currently lives in Washington State, in Seattle, with his family. He moved to the city 3 years ago after he was priced out of paradise. It is a term used for the Hawaiians that leave the place due to the rising cost of living there.
Even though Tongi looks forward to a bright future in music, he is pursuing his high school education at Decatur High School in Federal Way, Washington.
"It's a crazy feeling. I just started this thing as a kid that got priced out of paradise, living in Washington, and scared. Now that people listen to my music, it's crazy," Tongi said in an interview.
The grand finale of American Idol took place in Los Angeles, and since it's the center of the American entertainment industry, it might be a very good possibility that Iam will shift to the city post his victory.
However, he has yet to confirm his plans to move to another city to further his career. However, it goes without saying that he is on his way to becoming a star and will be flooded with offers. Perhaps, Hollywood will be calling him sooner than we realize!
Iam Tongi's Future Plans
American Idol is one of the most-watched reality TV programs around the world. Now that he has been crowned the show winner, the world's eyes are on him and what he plans to do next. In an interview, he revealed his plans for his future.
"I just want to play concerts and live performances because I really love performing live," he added, "It just feels good when I'm on that stage and the lights, and I just close my eyes and get into that feel. When other people witness that and also can connect to it's just crazy."
So it seems like Iam has it all sorted regarding how he wants his career to move forward.
Let us know in the comments who was your favorite contestant on American Idol 21. Also, tell us your favorite Iam Tongi performance in the entire season.