Healing oneself is one of the first few steps anyone can take for a better and more beautiful life. From reading, watching movies or shows, playing games or instruments, and listening to music, exercising – healing can be in any form. And time and again, anime and comics have played a significant role in helping a person heal.
Growing up by watching anime and reading comics, it becomes easy to look up to these larger-than-life characters as role models. Dragon Ball has shown us that nothing can beat sheer hard work; Clannad showed us to appreciate the people around us for all we know, they might not be there tomorrow; Avengers and Justice League have shown us it takes more than one to face off greater evil; Spider-Man has shown us the to learn even from our losses.
"That person who helps others simply because it should or must be done, and because it is the right thing to do, is indeed without a doubt, a real superhero." And this tale is an example that we all can be superheroes. This is the tale of a teacher, a mentor, a fighter – this is the tale of Akiem Ra-Zhì.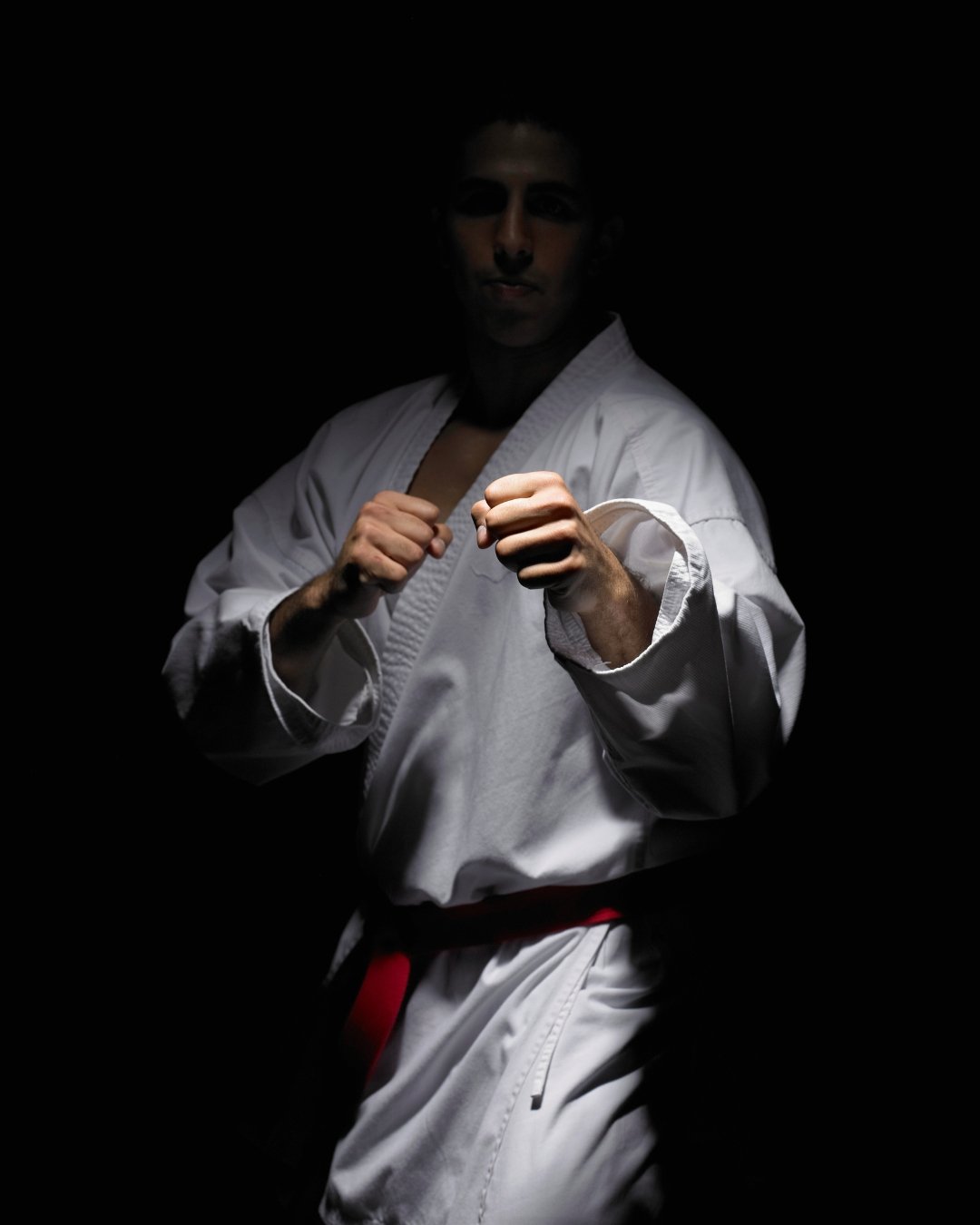 Name: Akiem Ra-Zhì
Lives In: Canada
My name is Akiem Ra-Zhì. Toronto-based, self-employed entrepreneur working in various industries utilizing martial arts. Performing as a fitness and martial arts instructor, elite bodyguard, and fight choreographer for TV/film, with superheroes and anime starting it all.

I grew up with a hard-working, single, immigrant mother who did her best to raise me with limited resources. She had a high work ethic and expectations to match, and when I didn't live up to those expectations, I was disciplined. I loved watching Saturday morning television. Spider-Man, Yu-Gi-Oh!, and Power Rangers, to name a few. With no internet or cell phone, the only way for me to watch was to see it air live.

Before an episode, if mom asked me to make my bed, I'd tell her I'd do it after the show — which was considered rude. As a result, she'd yell at me, call me names, hit me, turn off the TV, and stand there until I did what she asked. This was just a portion of my reality growing up — with only one parent with whom I couldn't go for help, comfort, or love — I didn't feel safe in my own home.

I turned to comic books and superhero stories for inspiration because I had no real role models to look up to. The 'hero' archetype; a young, innocent person with good intentions (usually bullied) who develops themselves and forms friendships along the way to help them in life. I found inspiration in this and knew if I was going to survive, I needed to adopt similar practices.

A common theme among them was martial arts. I asked the universe to bring martial arts into my life, and miraculously my mom enrolled me in Taekwondo, thinking they'd do a better job disciplining me. It was a dream come true!
After years of healing through various forms of training, I found my passion in helping others. As a fitness trainer, I help fortify people's mental and physical abilities. 

As a martial arts instructor, I teach people to protect themselves. As a bodyguard, I literally protect people, and as a fight choreographer, I get to utilize these skills while paying tribute to the medium that started it all. Superheroes and anime saved and shaped my life. I'm forever grateful, and I continue to indulge in it to this day!
Key Takeaways
#1 The Hero In Us
The way of life may not seem as simple as portrayed on moves and shows; it's complicated. And when you seem lost, looking up to a superhero or character with the same sense of reliability and depth seems like a beacon of hope in a room filled with darkness.
Sometimes, all we need is a little nudge, and the world of superheroes puts life into perspective. It was no different for Akiem, he looked up to them for inspiration, and thus, superheroes and anime became motivators in his life.
#2 With Great Power Comes Great Responsibility
Everyone has the potential to be a hero – This is the most crucial lesson in life that Peter Parker and Spider-Man have taught us. Peter learned it the hard way when he initially got the powers, he sought to gain notoriety, and it turned out horrid for him. The responsibility taught Akiem to be a better teacher and a better mentor.
#3 Be An Inspiration
We look up to someone, but someday, the next generation has to look up to you as inspiration – everyone in this world can make a difference. Each of us has innate talents, aptitudes, and life skills. Akiem turned his love of martial arts into a reality, a reality where he is protecting the people, making him no less than a superhero.
We're glad you stuck with us to the end of this tale. We hope it inspires you to do better. Do let us know your thoughts in the below comments, and share this tale with your friends.
Got a story? Contact us at [email protected]. We're more than happy to hear you out and to read more inspiring tales from real people check out here.