Have you ever wondered why some of your favorite heroes are superb at calming everyone down?
Some heroes play the middleman so well that it's crazy. They can create a sense of warmth and make everyone around them feel at ease. These kinds of Superheroes have the INFP personality type.
The full form of INFP is Introversion, intuition, feeling, and perception. These are essentially the type of people who leap their hearts first into anything and are out to understand how everyone is feeling. They are rarely angered and seem to always be there for everyone. The perfect kind of Superhero.
Let's take a look at some of the heroes who are of the INFP personality type.
#15 Zatanna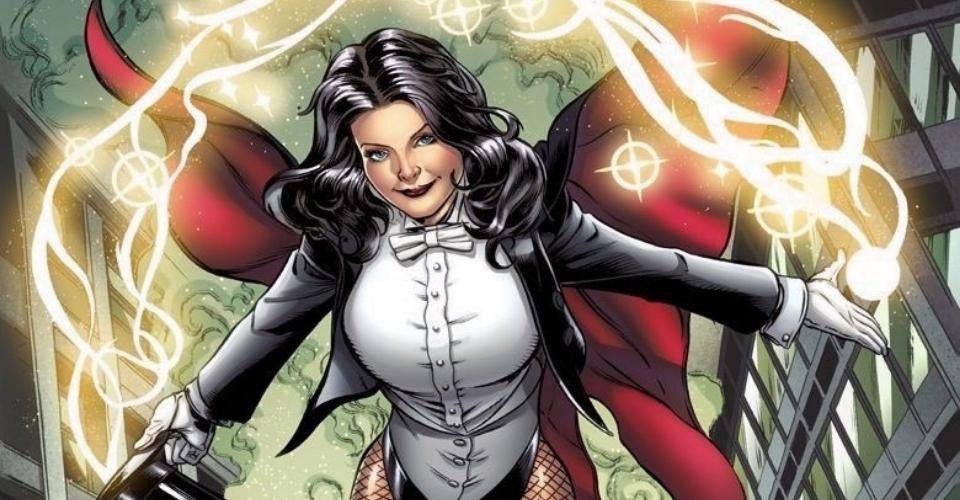 Publisher: DC Comics
Personality Breakdown:
We kick this list off with the magical Zatanna. Zatanna is a core member of the Justice League and the Justice League Dark. She is also a close partner to Constantine. In all these capacities, Zatanna is the mediator. The JLA is filled with anti-heroes who are bitter and dislike each other.
It is Zatanna who usually finds a way to bring the team together and fight as one. Even with Constantine, Zatanna is very patient with him and takes her time to understand and empathize with him. She leaps heart first into everything she does, and because of this, she becomes one of the most powerful users of magic on the planet.
Magic is a highly complex discipline; it takes a great mind's perception to understand and practice it to perfection. Zatanna makes it look effortless.
More than anything, her ability to see through the bad is her best quality. Her intuition is rarely wrong, and it can be trusted.
#14 Falcon
Publisher: Marvel Comics
Personality Breakdown:
Falcon has taken on many roles over the years. His best two stints are as the No. 2 man to Captain America and then later being Captain America himself. Throughout this transition, we see one constant thing. Falcon always does what he believes to be right in his heart. His sense of justice has a touch of emotion to go with it. Falcon is always looking out for the small guy.
Though Falcon does not possess any inherent powers, he is a hero and a master at using his mechanical wings. The aerial battle he is most usually involved in requires a lot of fast-paced decision-making and excellent perceptual skills. Falcon is known to make quick and smart judgments, which has led him to victory many times.
#13 Kyle Rayner
Publisher: DC Comics
Personality Breakdown:
Hal Jordan and John Stewart take up much of the spotlight regarding the Green Lanterns. However, Kyle Rayner might be as good or even better than them. This newer Green Lantern was supposed to be the last after Hal Jordan's rampage. Kyle Rayner is a passionate artist who simply wants to do his best. Kyle wears his heart on his sleeve as an artist and painter, and his emotions are always at the front and center.
He was trusted with the last working Green Lantern ring, and unlike his other teammate, who could only make constructs of objects, Kyle could create constructs of other Superheroes and such. This made him incredibly unique and kept him separate from the other Lanterns. Kyle's artistic approach meant that he had a very perceptive mind and could look at the most minor details without having to force them.
#12 Groot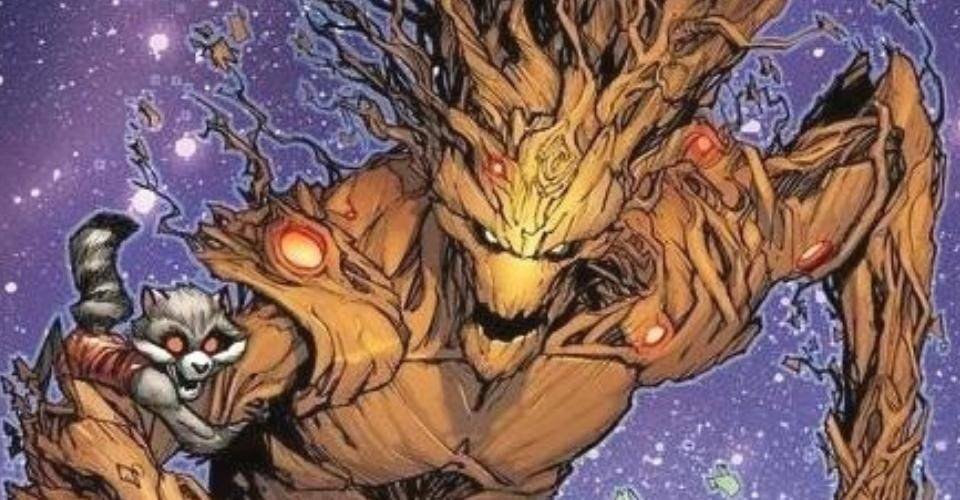 Publisher: Marvel Comics
Personality Breakdown:
Groot might be one of the most likable characters in the entire Marvel Universe. While the concept of a living, moving tree can be a little jarring, Groot simply walks into your heart and doesn't leave. In the big-screen iteration of the character, we get a good look at why exactly Groot is an INFP.
There isn't much that Groot cares about except Rocket Raccoon and then eventually the whole Guardians of the Galaxy team. We see a lanky tree following a talking raccoon, but as bizarre as it was, some of the most heartfelt moments came from Groot. We see Groot trying to ensure that his teammates get along so they can better work together. He just seems pure as hell.
Especially when he sacrifices himself to save everyone else, we see how full of love this character is. He is driven by the emotion of love for his team. Groot is the best.
#11 Mantis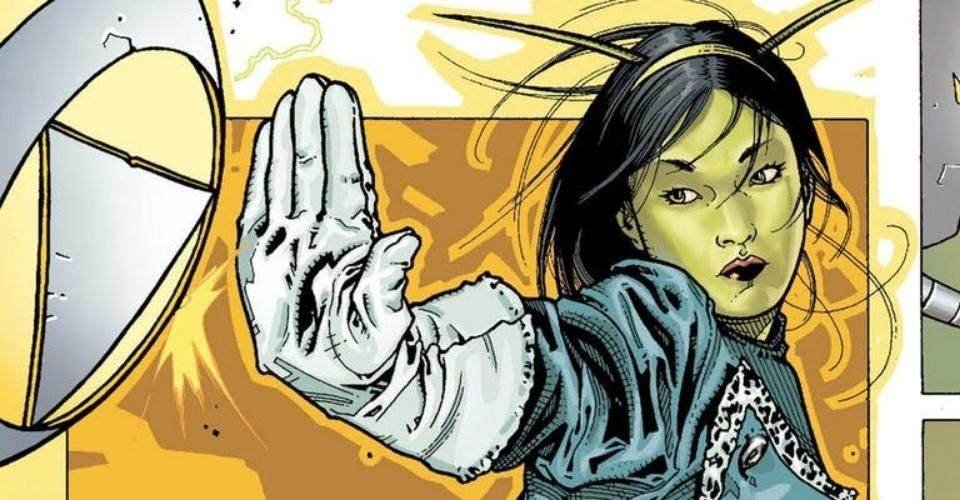 Publisher: Marvel Comics
Personality Breakdown:
Mantis is one of the newer additions to the Guardians of the Galaxy. She was made familiar to most in an appearance on the big screen. Mantis has the powers of an empath. She can touch someone, feel what they are feeling, and even manipulate it to a certain extent. These empathic powers make Mantis very privy to the entire emotional spectrum.
As an empath, Mantis understands matters of the heart and has an excellent grasp of the type of people around her. She understands all sides when there is conflict; because of this, she can better mediate between them and help them come out of it. When in conversation with someone, Mantis can understand what the other is feeling and adjusts her approach accordingly.
#10 Miss Martian
Publisher: DC Comics
Personality Breakdown:
Miss Martian made her first appearance in 2006 and made her big splash when she was introduced to the Young Justice TV show. She is introduced as the Martian Man hunter's niece when in reality, she is a member of the otherwise hateful White Martian subspecies. However, Miss Martian does not share the same sentiments as her fellow species. She is depicted as a caring, empathetic figure who wants everyone to get along and come together. As a result, she is one of the best mediators here.
As part of the Titans team, Miss Martian finds herself trying to get close to everyone, and she is so lovely to talk to that everyone eventually ends up opening up to her. She is highly empathetic to everyone around her and tries to always think of things from their side. Ms. Martian is also highly intuitive, and her cognitive capabilities allow her to sense when someone is disturbed, and she is drawn toward helping that person.
#9 Captain Marvel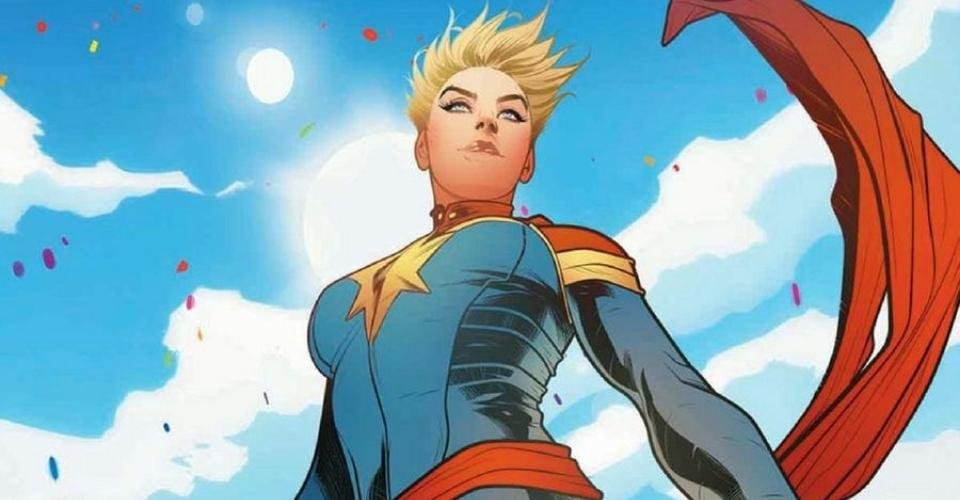 Publisher: Marvel Comics
Personality Breakdown:
Carol Danvers is one of the earliest Superheroes. Born and raised in a time when women were still not accepted into the military, Carol quickly came up in the ranks and became an outstanding pilot. She knew what she wanted and stopped at nothing to get there. Captain Marvel has always been depicted as a strong female superhero who follows her heart and what she thinks is right, regardless of the consequences. She is driven by her emotion, which has rarely failed her.
When Captain Marvel took her place alongside the other Avengers, most looked to her for leadership, and she has been captain of that ship many times. Carol's go-getter attitude, paired with her intuition and empathy, made her an ideal hero and one that everyone looked up to. During the civil war arc, Captain Marvel always tried to take care of things peacefully first because she knew she did not want to fight the people who were once her friends.
#8 Kitty Pryde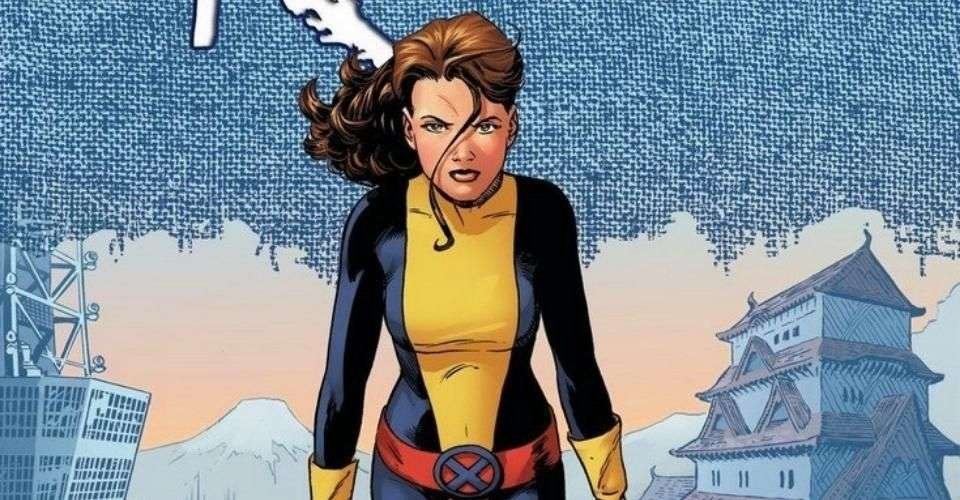 Publisher: Marvel Comics
Personality Breakdown:
Kitty Pryde is one of the core members of the X men. She has been instrumental in most of the team's missions, with the power to phase through anything. What is even more special about Kitty is that she is viewed as the most wholesome member of the X-men. For the most part, Kitty Pryde is driven by emotion and is highly empathetic towards her teammates. Whenever there is conflict within the team (and that is a lot), Kitty is usually the one acting as the mediator between them.
Other than her natural empathy, Kitty is pretty introverted and dorky. She loves her board games and plays a key role as one of the X men's tech people. Her excellent computer skills and affinity for strategy show her high comprehension and intuitive skills.
#7 Colossus
Publisher: Marvel Comics
Personality Breakdown:
On paper, Colossus is another scary, super-powered Russian who could crush you with his bare hands. That is, however, far from the truth. This metal giant might just be one of the most gentle members of the X men and one of the most caring. A gentle beast, if you will.
Colossus was made more familiar to most during the events of the Deadpool movies, and it was hard not to love the guy. He is always looking out for his teammates and trying to save them. Not to mention that he only ever does what he thinks is right. With a tendency to follow his heart, he is always looking past people's bad pasts and looking for the potential to do good in them.
He is also highly perceptive and uses his experience to plan and strategize missions for the X-men, making him one of their most valuable members.
#6 Shazam
Publisher: DC Comics
Personality Breakdown:
Technically, Shazam is the youngest member of the Justice League. Billy Batson can turn into the Champion of Shazam by simply uttering the word, and voilà, he is a hunk with the strength of Superman.
Unlike the other members of the League who have been fighting crime for decades, Shazam is still a child who is untarnished or polarized by the years of crime fighting. This has left his innocence intact, and he constantly acts on his intuition and emotion. Even during the Injustice storyline, he is one of the first to go against Superman because he knew in his heart that what Superman was doing was wrong.
When he transforms into Shazam, he gets the wisdom of the Greek Gods, and this enables him to become highly intelligent. Especially in battle, he is seen to make quick and smart decisions that eventually turn the tide of the fight. Black Adam is one of the oldest powers on earth, and Billy Batson can go toe to toe with his battle experience.
#5 Black Canary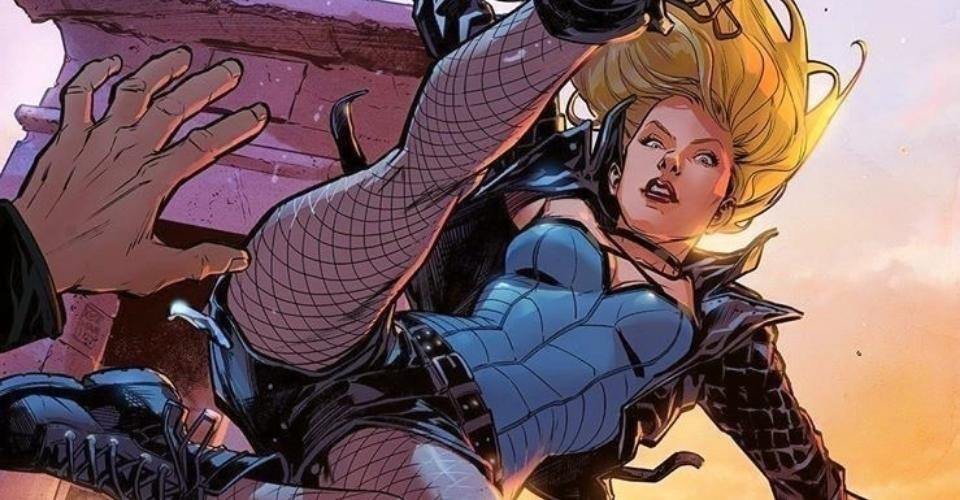 Publisher: DC Comics
Personality Breakdown:
A core member of the Justice League and wife to the Green Arrow, this hero has quite a beautiful voice. With her vocal powers, she could deafen even Superman. Black Canary is also a highly trained fighter who is often asked to coach the new heroes that join the ranks. All this sounds scary on paper, but Black Canary is all heart. Green Arrow is known to be a bit of a loose cannon, and Black Canary is one of the few people who can keep him on track.
She is highly empathetic, and her strong moral compass always points the right way. Green Arrow is very frequently insecure about his role in the league, and she is always there for him to talk him through it. Black Canary is a natural mediator who goes out of her way to ensure that the people with her are comfortable.
#4 Starfire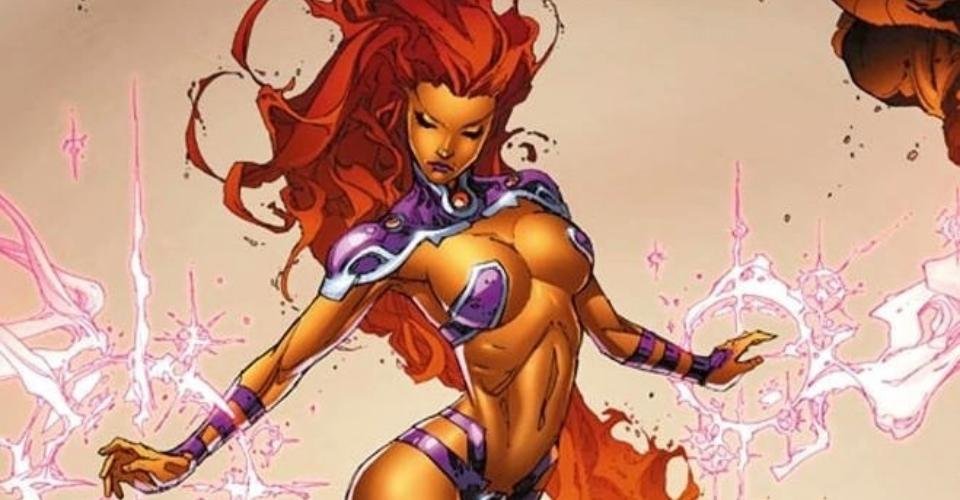 Publisher: DC Comics
Personality Breakdown:
Starfire is a core member of the Teen Titans and an exiled princess from the planet Tamaran. As you would expect from a good princess, she is heartfelt and is an excellent example of the INFP personality type.
Starfire is typically portrayed as a very calm person and always goes in the direction her heart points to her. When there is conflict in her team, she takes the initiative to solve it and constantly urges her teammates to hang out and get along. She is typically referred to as the heart of the group. Starfire's most wholesome interaction is with Raven, and they are two opposites. That makes it even more interesting.
#3 Supergirl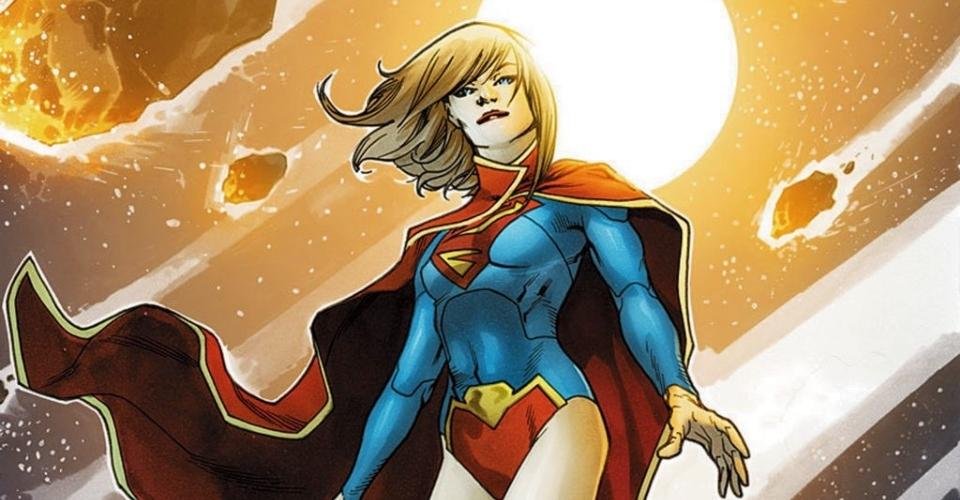 Publisher: DC Comics
Personality Breakdown:
Kara Zor-El is Superman's cousin that was sent to earth on a ship similar to his so that she could protect her younger relative. However, Kara's ship drifted away, and she only arrived on earth many years after Superman had already been fighting crime, arriving as a teenager. When she did arrive, Superman took her in, and Supergirl learned the ways of the earth. The two Supers have a shared capacity to empathize with others. Supergirl, even more so than Superman.
Supergirl constantly avoids conflict and almost always sticks to herself because she is from a different planet. She is driven by emotion usually and is a perfect example of the INFP personality type.
#2 Spider-Man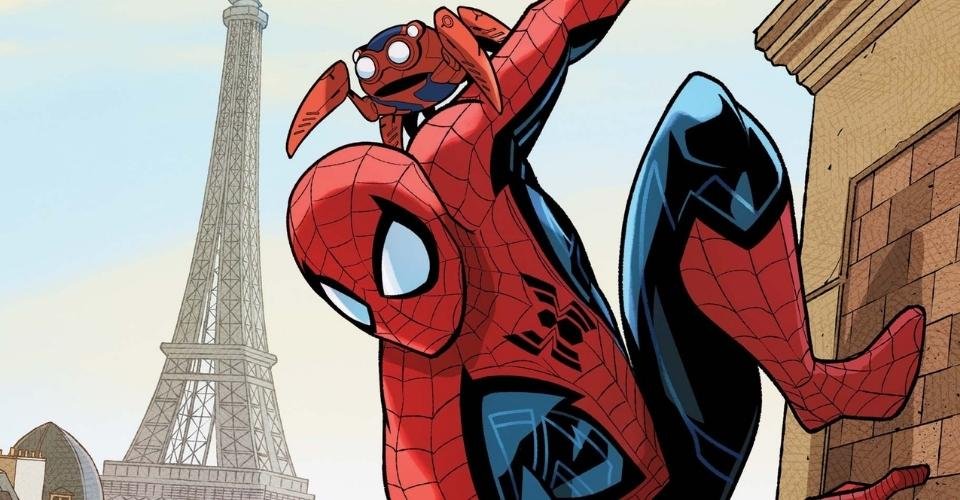 Publisher: Marvel Comics
Personality Breakdown:
The friendly neighborhood Spider-Man is one of the greatest heroes of the Marvel Universe. It is safe to say that his heart is made of gold. Even Captain America has stated that he would be the best of them all. Spidey has always been one to follow his heart no matter what. This has gotten him into a lot of trouble. However, this is one of his best, most human qualities.
Acting on his emotions has got him into many a pickle. Especially during the Civil War events, Spiderman initially sided with the law, but eventually, he knew that he had to go with his gut and switch sides.
#1 Wonder Woman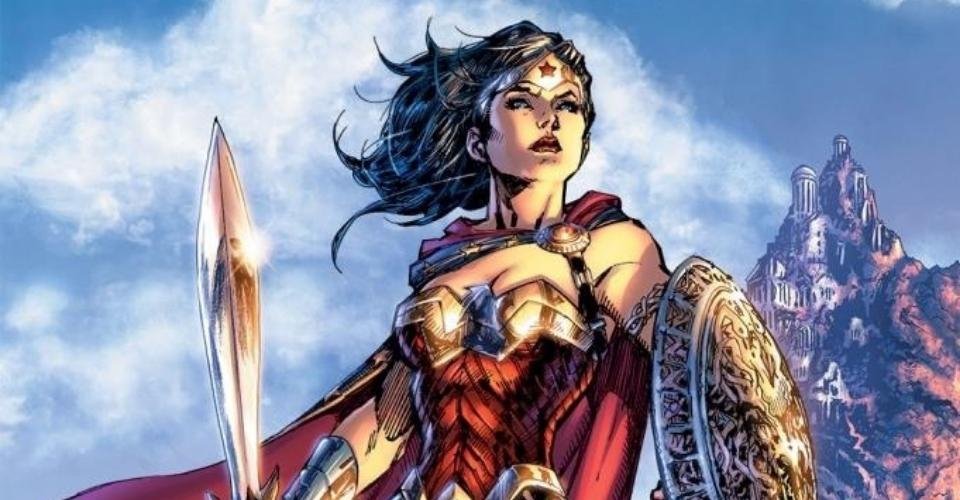 Publisher: DC Comics
Personality Breakdown:
Wonder Woman is one of the founding members of the Justice league. She is said to be the heart of the legendary Superhero trinity that is Batman, Superman, and Wonder Woman. This amazonian princess is a champion of love and hope. While the others rely on strength and fear, Wonder Woman looks to the heart to guide her. This makes her the ultimate example of the INFP personality type.
Wonder Woman is a natural mediator that even leaves Paradise Island so that she can contact the world of man and be the amazonian ambassador. The Amazonian might just be one of the best heroes out there. She has led the league on many of its missions, and she has such an effect on the people she meets that they would gladly follow her into battle.
Honorable Mentions
Cersei (Marvel comics)
Wanda Maximoff (Marvel comics)
Lois Lane (DC comics)
She-Hulk (Marvel comics)
Ironheart (Marvel comics)
With this, we come to the end of our INFP Superheroes! Who knew!
FAQs
Are INFPs Heroes?
Yes, many INFPs are heroes. They are the ones who are probably the best suited to be heroes, as they are always empathetic and lead with their hearts. Example – Wonder Woman.
Which Marvel Character Is INFP?
Colossus is a Marvel Character that is an INFP. He is always looking out for others and has a forceful moral compass.
Which DC Character Is INFP?
Wonder Woman is a good example of an INFP. She is always a good mediator between Superman and Batman and is said to be the heart of this trinity.
Which Disney Characters Are INFP?
Violet from the Incredibles is an INFP. She is constantly trying to look out for her brother and seems logical between the two.
Is Spiderman an INFP?
Yes, Spiderman's personality can be described as INFP. He is driven by a strong sense of emotion and justice. His heart leads him to help people.
Is Wanda an INFP?
Yes, Wanda is an INFP. She is strongly driven by her emotions and her heart. Even though magic can sometimes be chaotic, it is because she lets her emotions control her so much.
What Is Loki's Personality Type?
Loki is very close to an INFJ. He is an example of an INFJ gone bad, wherein he uses his capabilities to read people and identify their weaknesses.
So, Who's your favorite one on this list? We'd love to hear from you!
Send your thoughts about the listicle or request other fan-favorite topics at our Instagram handle. You can browse more personality-type articles from superheroes to anime characters here.