Zack Snyder gets the attention of DC fans across the Internet as searches for the ZSJL Director skyrocket by 2100.03% amidst news of changes in the DC Studios begin to surface.
Zack Snyder gets on the trail of a huge spike in Google searches after DC's leadership goes under scrutiny.
News of DC co-CEOs James Gunn and Peter Safran scrapping Wonder Woman 3 and Man of Steel 2 made fans rail together, asking Warner Bros. to appoint Zack Snyder as the man in charge.
Snyder has previously seen support from DC fans for 2021's Zack Snyder's Justice League.
#BringBackZackSnyder and #FireJamesGunn gets trending on Twitter.
On Today's Episode of DC-Ewww….?
If you're still wondering whether The Rock's claims of "DC Universe ushering into a new era" will ever come true, the DCEU has found itself yet again in the unforgiving hands of executives skilled at making all the wrong decisions.
This time it's the CEO duo James Gunn, and Peter Safran facing all the heat after reports of them scrapping the production of Wonder Woman's threequel following doubts about writer-director Patty Jenkins's script came to light.
Consequently, Man of Steel 3 has received the same treatment, as the duo has pushed the project into the pit of uncertainty that equates to Henry Cavill's future as Superman being a distant dream. James Gunn sure has several plans to garner some Twitter eyeballs for a week or two, but the director has mostly refrained from sharing a long-term vision for DC Universe.
Fans have now concluded that what if hiring Gunn was just another failed attempt to entangle the mess DCEU has turned out to be? Naturally, it shifts the focus to Zack Snyder, whose universe-building credibility has made him the go-to guy for the leading visionary's role.
Black Adam: We Should Talk
A project that got its blueprint laid out in 2007, made on a budget of close to over $200 million, and pulled all the strings to change the hierarchy of power in the DC Universe hardly even scratched the surface for Warner Bros. to go all happy-go-lucky.
In all the press interviews that the leading man Dwayne "The Rock" Johnson, was appearing ahead of Black Adam's release, fans really thought DCEU had found its savior.
Fast forward to December, the passion project of its leading man managed to gross $400 million worldwide but is now a certified box office bomb. It had been a while since a theatrical release made Warner Bros. this nervous.
Zack Snyder's Cameo In Teen Titans Go! Is Blowing Everyone's Minds

Fans Also Read
Fans' Love For Zack Snyder Is Undeniable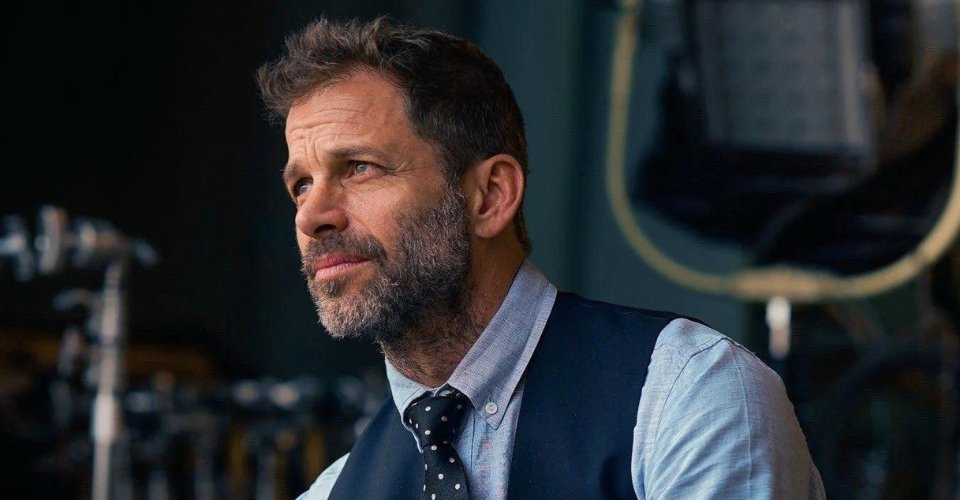 It was the year 2016 when Snyder took up the mammoth task of bringing the Justice League to life. Hadn't he found himself in a tough situation a year later to step down from the director's chair, Joss Whedon would've never got his hands on this $300 million project and made matters worse.
2021 saw a great deal of admiration for Snyder's vision, and Warner Bros. gave fans what they were asking for so desperately; Zack Snyder's Justice League. A 4-hour cinematic gold mine. And now, in 2022, DC fans are again calling him to the rescue.
As a result, searches for "Will Zack Snyder Return To DCEU" have shot up by 2100.03% since the chatter around DC's leadership gained consciousness.
According to Google Trends, These countries have the most search interest for the term "Will Zack Snyder Return To DCEU."
United States – 100%
India – 56%
United Kingdom – 49%
But that's not all. People are also searching for Zack Snyder's other film ventures amidst all the DC mess.
| | |
| --- | --- |
| Film | Increase in Searches (%) |
| 300 | +450% |
| Sucker Punch | +250% |
| Rebel Moon | +250% |
| Watchmen | +120% |
| Zack Snyder's Justice League | +100% |
Keywords such as "Zack Snyder Storyboards," also saw a bump with a 130% increase in online searches.
2013 saw the rise of DC (formerly known as DC Extended Universe) with the release of Zack Snyder's Man of Steel. Snyder directed 2016's Batman v Superman: Dawn of Justice, with Ben Affleck's Batman and Gal Gadot's Wonder Woman taking the lead roles along with Henry Cavill's Superman, thus bringing the DC trinity to live-action.
So far, nine projects have been released in the DCU, with Dwayne Johnson's Black Adam being the latest addition to the shared universe. Although Snyder departed the DCU during the production of 2017's Justice League, he eventually returned to complete his director's cut of the film – Zack Snyder's Justice League — which aired on HBO Max in 2021.
James Gunn and Peter Safran took to their respective roles as co-CEOs of DC Studios back in November and, since then, have shared a 10-year plan for DCU. The concept will involve a shared cinematic universe continuity, not only across films and television but also in video games. All while leaving room for standalone projects like Doom Patrol and Harley Quinn.
Future DCU film ventures include Shazam! Fury of the Gods, Blue Beetle, The Flash, Aquaman and the Lost Kingdom, and a second season of The Suicide Squad spinoff series Peacemaker, all scheduled for 2023-24.
Well, that's about it, folks! What do you think of James Gunn and Peter Safran's plans to scrap off fan-favorite movie projects? Do you wish to see Zack Snyder leading the DC Studios? Do tell your thoughts in the comments, and make sure to visit averagebeing.com for more such DCU updates!