Attention, fellow Trekkies! Are you ready to explore the final frontier of the Star Trek universe? Have you been binge-watching Star Trek: Picard season 3?
Star Trek: Picard season 3 has come to a thrilling end, but fans are not ready to say goodbye to their beloved characters.
Well, hold on to your tricorders because we've got some exciting news for you!
There's talk of a new spin-off series called Star Trek: Legacy that could feature some of the most beloved characters from the Star Trek universe. Let's dive in and explore what we know so far about this upcoming series.
Star Trek: Picard Season 3 Recap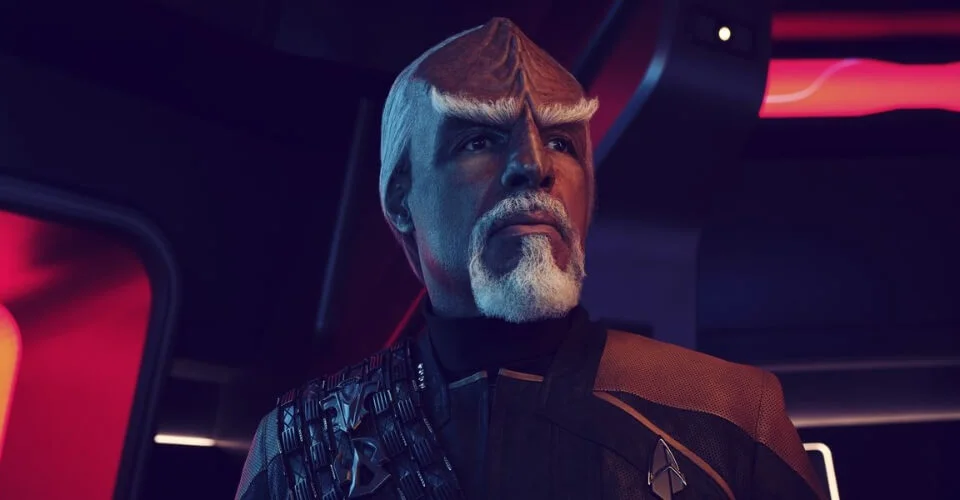 The third season of Star Trek: Picard has been a wild ride. The latest season of Star Trek: Picard is the ultimate treat for fans of the classic show, Star Trek: The Next Generation. Our favorite crew members are back together, along with some old pals from the early days of Picard, and some exciting new faces that we just can't get enough of!
The season kicked off with Beverly Crusher sending a distress call to Jean-Luc Picard, revealing that they share a child, Jack Crusher, and he's now in grave danger. In the last eight episodes, our beloved Next Gen cast has come back to unravel the spine-chilling mystery lurking around and chasing Jack. Exciting, isn't it?
"Today is the final episode of #picardseason3 it has been among the finest experiences of my career. It goes full throttle. I got to see it last night in front of a live audience on an IMAX screen. You aren't even ready. @startrekonpplus," one user said.
How Does Star Trek: Picard Season 3 Set Up the 'Legacy Spin-Off'
The season finale of Star Trek: Picard Season 3 set up the possibility of a spin-off series called Star Trek: Legacy. In the last episode, the Enterprise-D crew's rescue mission fulfilled the classic two-part event, 'The Best of Both Worlds,' with Picard finally returning to the collective and successfully rescuing his son Jack from his assimilation of the Borg Queen.
Once Jack was no longer under her control, he couldn't send messages to Starfleet's young crew anymore. That meant La Forge and the gang could take down the cube and the whole hive with it. They saved the day, and Starfleet officers are no longer under the hive's control. Epic win!
The young officers rejoined their ships thanks to a fleetwide transport solution purging them of the Borg infection. The following one-year time jump explicitly teases the spin-off with a fantastic passing of the torch from the last generation to the next.
The showrunner Terry Matalas has sown the seeds for a possible 25th-century spin-off, continuing the story of the USS Titan-A crew with brand-new adventures and appearances from legacy cast members.
Add to this, Take a look at what Alex Kurtzmann and Terry Matalas hinted:
"Anything is possible … If the show blows the doors off the place, and we're certainly hoping it will as we're very proud of Season 3, who knows."

Alex Kurtzmann (Star Trek: Picard executive producer)
"Look, I love this time period in Star Trek, the 25th century. I always view it as the present day in Star Trek, for me. It's where we all left off. And the way we leave this season is a passing of the torch from the last generation to the next… I would certainly love [the spin-off] to happen. We certainly leave it so that you can do that."

Terry Matalas at GalaxyCon
What Does Star Trek: Picard Cast Think of Star Trek: Legacy?
Good news, Star Trek fans! Gates McFadden, who played Beverly Crusher in the Star Trek: The Next Generation series, is totally down for a potential spin-off show called Star Trek: Legacy. She even mentioned that she'd love to see more of her on-screen son, Jack Crusher, in the series.
But that's not all – LeVar Burton, who played Geordi La Forge in the series, and his real-life daughter, Mica Burton, who played his on-screen daughter Alandra in Picard Season 3, are also excited about the idea of Star Trek: Legacy.
This new series would introduce new characters like Jack, Alandra, and Sidney La Forge (played by Ashlei Sharpe Chestnut) and feature fan favorites like Seven of Nine (Jeri Ryan) and Raffi Musiker (Michelle Hurd). Don't worry, There will still be plenty of chances for our favorite Next Gen characters to appear.
Even Jonathan Frakes, who played Will Riker, is on board for the new series. He mentioned that he'd love to play an admiral that the ship checks in with every once in a while, kind of like "Charlie's Angels."
Yes, a new spin-off is definitely possible, and the whole crew is up to it, but for now, There's no official confirmation from Paramount on Star Trek: Picard spinoff.
Upcoming Star Trek TV Series
Star Trek has been a popular franchise for over five decades, and the spin-off series only adds to its popularity. Here are some upcoming Star Trek TV series and their release dates:
| | |
| --- | --- |
| Series Name   | Release Date |
| Star Trek: Strange New Worlds Season 2 | June 15th, 2023 |
| Star Trek: Prodigy Season 2 | Late 2023 |
| Star Trek: Section 31 | TBA |
| Star Trek: Discovery Season 5 | Early 2024 |
Get ready to boldly go where no one has gone before with the potential Star Trek: Picard spin-off! With a passionate cast and crew eager to continue the iconic franchise's story, we can't wait to see what the future holds for this beloved sci-fi universe.
Keep your communicators open and your tricorders ready because it looks like the final frontier is about to get even more exciting.
Star Trek: Picard is currently streaming on Paramount+.