The Disney vault harbors some of the most beloved fairytales. These stories are curated from across the globe and over the centuries. Even though these stories are marketed for children, the strong underlying themes like the importance of education for girls, standing up for oneself, truth prevails over lies, being kind is the greatest strength, and many such moral values shape young adults.
Cinderella was one such animated movie that became an instant hit, where women could relate to relentless chores, under-appreciation, and gaslighting. The happily-ever-after with a Prince Charming who chose you unconditionally is every girl's dream.
However, to bust a popular myth, Disney does not own the story of Cinderella.
The first-ever version was written in the 6th Century BCE, 2000 years ago. It chronicles the life of a Greek courtesan Rhodopis whose shoes were stolen by an eagle. The bird flies across the Mediterranean to drop it in front of an Egyptian king.
One popular version dates back to 1697 in "Histoires ou contes du temps passe," written by Charles Perrault from France. He reimagined the original story in a more nuanced and realistic way, with supernatural elements. There are several other versions of the story from different continents.
Disney released its first adaptation in 1950.
Some other well-adapted Cinderella versions are–
Ever After
A Cinderella story
Another Cinderella Story
Ella Enchanted
What Is the Cinderella 2015 Live-Action About?
This 2015 live-action movie starred Lily James, Cate Blanchet, and Richard Madden. The screenplay adapts the essence of the original movie perfectly. This romance fantasy film taps into oppression and emotional abuse.
The movie generally received favorable reviews (83%) and is considered one of the best live-action adaptations of a Disney movie. The cinematography, acting, set designs, Cate Blanchett as an evil stepmother– everything was just epic.
Naturally, fans were disheartened when suddenly they couldn't find the movie on US Disney+ since October 1, 2020.
Why Was Cinderella Removed from Disney+?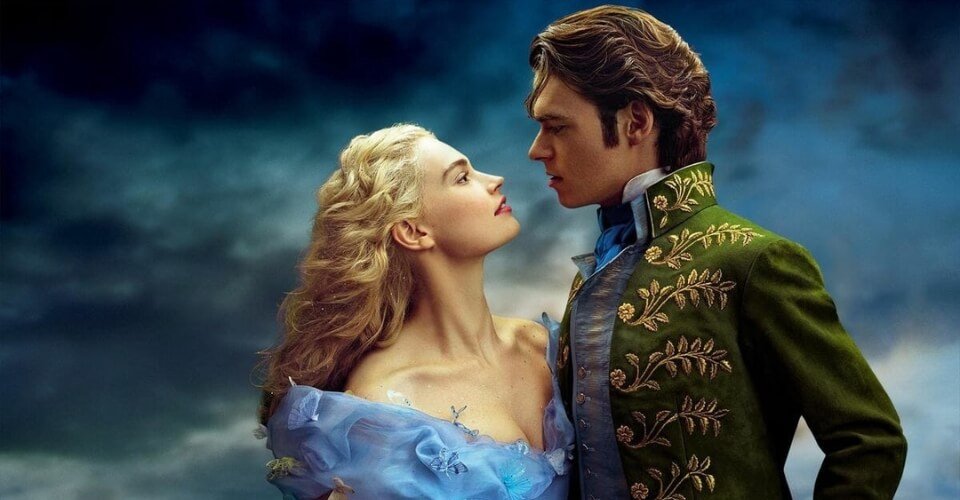 Licensing, contracts, and permissions have restricted streaming on Disney+. In order to survive the streaming competition, Disney signed contracts with Netflix, Starz, and HBO.
Since Disney Plus was relatively new, this deal seemed plausible in 2019, as Disney didn't have much-streaming traction. But after the launch of Disney+, these contracts became more restrictive, which led Disney to buy Marvel movies and other big franchises. However, smaller films couldn't match the same fate. Cinderella didn't make the cut and thus was removed from Disney+.
However, people from other countries can still stream it on the platform, as Cinderella is available on Disney+ International.
Some other movies were removed from Disney+
Maleficient
Herbie Fully Loaded
Mrs. Doubtfire
Pirates of the Caribbean
Anastasia
Mr. Popper's Penguins
Rio
Recent Update on Cinderella
As per the recent updates, Cinderella might be plugged back into Disney+ by the end of 2023 or 2024. Fan's demands and the movie's popularity have compelled them to reconsider the buyout.
If you still want to watch it in the US, you can stream it on Direct TV, Sling, Amazon, iTunes, and Google Play.