You might not know this, but the actor and actress behind Deadpool and Black Widow were actually married to each other. Yes, they divorced long before they found their superhero roles, and their marriage was so short-lived that it is hardly discussed.
Ryan Reynolds and Scarlett Johansson were married for two short years but have now moved on and found love.
So why the great divide?
Both Reynolds and Johansson are known to be frank and open-hearted people with the added benefit of a silver tongue. According to Johansson's latest interview, maturity is a big player in the game.
Despite being known to have a confident and open image, Reynolds even asked not to work with his ex-wife. The reason is that he just feels awkward with her. Well, you can't blame him; who has a good relationship with their ex anyway?
So what led to this divorce? Was it one person who hurt another? Or did the love just fade away?
The actors have never bad-mouthed each other, and tabloids have not received any hot tea regarding their marriage. Of course, as celebs, they must also be respectful to each other.
Life isn't just a Taylor Swift song!
Still, as Scarlett recently mentioned Ryan Reynolds as a "good guy" in Gwenyth Paltrow's podcast, here we are to refresh your memory of the couple once again.
Why Did Scarlett Johansson & Ryan Reynolds Divorce?
During Reynolds and Scarlett's divorce era in 2011, both remained tight-lipped, not uttering anything regarding the underneath causes of their broken marriage. However, the lack of time in their relationship has been mentioned as the primary cause of the divorce. Both actors have busy schedules, which makes them neglect their marriage. Being in the same competitive field also affected them.
Johansson stated to Vanity Fair in 2019: "I mean, the first time I got married, I was 23 years old. I didn't really have an understanding of marriage. Maybe I kind of romanticized it, I think, in a way."
After their divorce in 2011, she released a statement via People Magazine: "After long and careful consideration on both our parts, we've decided to end our marriage. We entered our relationship with love and it's with love and kindness we leave it. While privacy isn't expected, it's certainly appreciated."
Six months later, Ryan expressed his pain during the divorce. It was so hard that he didn't think he wanted to get married ever again. Johansson also discussed the difficulty as "the loneliest thing you'll ever do." It is safe to assume that both the actors took the hit pretty hard, which shows how much they used to love each other.
Who Divorced Who, Scarlett Johansson or Ryan Reynolds?
It was never made clear who divorced who. However, sources close to Ryan Reynolds had once shared that both actors were stubborn and lacked warmth in their relationship. They also shared that Ryan was "an overbearing control freak, traditional, while Scarlett was more independent."
As far as we can tell, it was a mutual decision as they both realized that the relationship wasn't working, be it for immaturity, their business, or competitiveness as actors.
How Long Did Ryan Reynolds & Scarlett Johansson Married?
Ryan Reynolds and Scarlett Johansson were married for two years. They got married in 2008 and announced their divorce in December 2010, which got finalized in July 2011.
Reynolds was engaged to his then-fiance, but they broke up in 2007. Reynolds and Johansson met between 2007 and 2008 and married soon after. They were on SNL together, which made fans love the couple. Even as early as 2009, Johansson had expressed how they both lacked the time and were working hard every day.
After their divorce in 2011, they gradually realized what was wrong with their marriage and came to appreciate the time that should be given to the family.
How Old Was Scarlett Johansson When She Dated Ryan Reynolds? What Is Their Age Difference?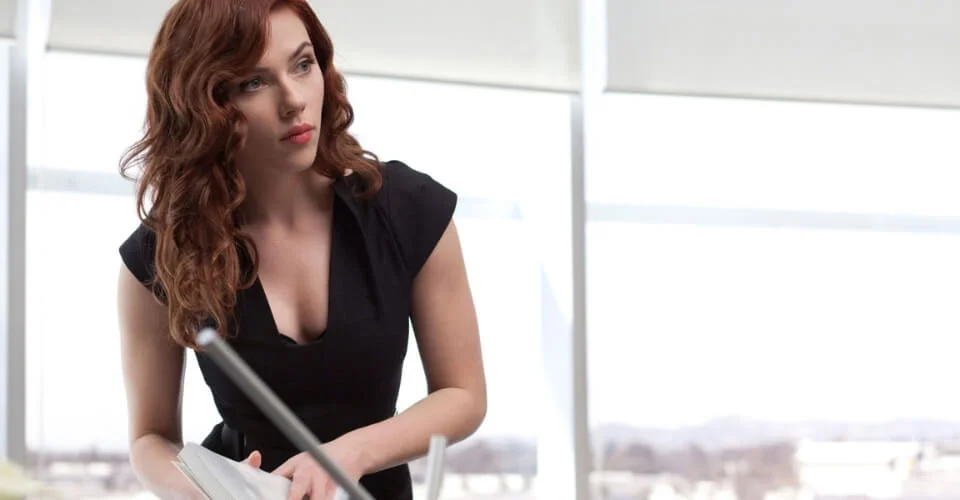 Ryan Reynolds was Scarlet Johansson's first husband, and at the time of marrying him, she was only 23 years old. They had not been dating for more than a year before they agreed to tie the knot. Ryan Reynolds is eight years older than Scarlett Johansson.
Johansson's age also impacted her marriage, as she admitted to a lack of maturity in their relationship.
Are Scarlett Johansson and Ryan Reynolds Friends Now? Does Reynolds Refuse to Work with Scarlett Johansson?
Ever since Ryan Reynolds and Scarlett Johansson's divorce in 2011, they have not been encountered together in public nor spoken about being in contact with each other.
It is rumored that Ryan Reynolds, who had more Marvel projects on his way (back in the day after the first Deadpool movie), had put forth a condition, and that is to avoid a clash with Scarlett Johansson in movies.
While the news is just from a Marvel insider, and neither party has confirmed it, it does seem believable. However, both Reynolds and Johansson have been perfectly respectable when talking about each other in public at all times.
Who Was Ryan Reynolds First Wife? Was Ryan Reynolds Married When He Met Blake?
Scarlett Johansson was Ryan Reynold's first wife, and he was also her first husband. It might be because of inexperience or immaturity during the young years that caused them to divorce in two years.
Yes, Ryan Reynolds was married to Scarlett Johanson when he first met Blake through work in 2010 since they both starred in the Green Lantern movie. Both Blake and Ryan had decided to divorce their partners in 2010, and in October 2011, it was confirmed that Ryan Reynolds was dating Blake Lively.
The new couple got married in September 2012 and are still going strong with four children as testimonies to their lovely relationship.
How Many Kids Does Scarlett Johansson Have?
Scarlett Johansson has two children. Her eldest daughter is 8 years old, who she shares with her ex-husband Romain Dauriac. Her youngest baby boy with, Colin Jost, is named Cosmo. She does not have any children with Ryan Reynolds.
Even after such stressful divorces, Ryan Reynolds and Scarlett Johansson have moved on with their lives to find their perfect partners.
I'm pretty sure their children are also hyped about having the greatest Marvel superheroes as their parents and the best thing about all of this is they don't criticize one another.
They just really moved on with life!