One doesn't simply ask about Rober DeNiro and not expect, "Are you talking to me?".
The Taxi Driver star is the actor of his generation. Aspiring actors study the universally lauded artist, and he is on the wishlist for every director.
He used his platform to advocate for his political leanings. During the SAG Awards, he was the 56th recipient of the guild's highest honor and used his recipient speech to criticize the 2020 administration.
"There's right and there's wrong, and there's common sense, and there's abuse of power. As a citizen, I have as much right as anybody — an actor, an athlete, anybody else — to voice my opinion. And if I have a bigger voice because of my situation, I'm going to use it whenever I see a blatant abuse of power."
A roaring applause filled the room for his courage to speak up in the current political environment.
Gen Z is not only familiar with his name but also follows his inspiring and authentic journey as an actor as their motivation to keep pursuing.
Who Is Robert De Niro?
Robert DeNiro Jr was born on August 17, 1943, to artist Robert DeNiro Sr and mother Virginia Admiral. He was brought up in New York Manhatten, where he dropped out of high school at the age of 16 to pursue acting. After enrolling in Stella Adler Conservatory, he took extra training with Lee Strasberg at the Actor's Studio. Thereafter, he never looked back, auditioning for the film roles.
He started with low-budget comedy movies "The Wedding Party" and the French comedy "Three Rooms in Manhattan." Still, he managed to grab critics' attention even with a lukewarm debut.
Taxi Driver with Martin Scorcese put him on the Hollywood A list marquee. With that, there was no stopping our perpetual gangster, who reinvented the genre with his stellar performance in Good Fellas, Casino, The Godfather Part II, Irishman, Heat, and many more. The academy bestowed awards and nominations. And just like that, no one could overturn his place in the industry.
He never confined himself to a genre and explored the comedy scene with Analyze This, Meet the Fockers, Everybody's Fine, Dirty Grandpa, Grudge Match, and many more.
His vulnerability as a man shines through the roles in The Intern, Silver Linings Playbook, The Deer Hunter, This Boy's Life, Raging Bull, Falling in Love, and many more.
He is generally reserved, as seen in his interview and late-night talk show appearances.
Nevertheless, there is always something to learn from his immense knowledge of Cinema, as he also popularized "Method Acting."
Even at the young age of 79, Robert De Niro is very much active in the industry. During the premier of his latest movie, About My Father, he disclosed that he welcomed a new baby. In an interview with Page Six, he clarified that this was a planned pregnancy.
Who Is Tiffany Chen?
People were curious as to who was the mother. But Robert DeNiro never shied away from their public relationship.
Tiffany Chen is a martial arts instructor. She was also a part of the movie, The Intern in 2015. By 2018 they were seen vacationing in Spain after his split from his ex, Grace Hightower. From 2021 onwards, their relationship was filled with PDA.
Tiffany Chen has made her own mark in the industry as she sat down with Inside Kung-Fu Magazine in 2011. She opened up about the secrets of her accomplishments–
"Surrounding yourself with good people creates a symbiotic relationship that makes everyone's quality of life go up exponentially."
How Old Are Robert De Niro & Tiffany Chen?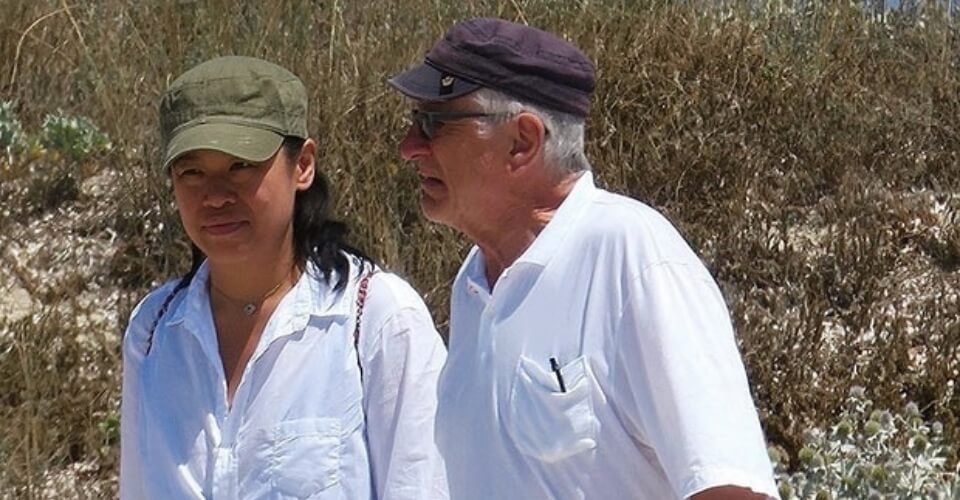 We all know DeNiro is 79 years old. But netizens couldn't find much personal details about Tiffany. Not to be mistaken by another Tiffany Chen who pops up in the search and is 64 years old.
However, they dug out Chen's biography on her website, which mentions that she entered her first martial arts competition at 16 in 1994. Putting 2-and-2 together, we can expect her age to be around 45-46, which puts a 34-35 year gap between DeNiro and Chen.
Who Did Robert De Niro Have a Baby With?
De Niro added a little bundle of joy to his family with Tiffany Chen., although they have not yet revealed the baby's name and s*x.
He has six children from previous marriages. With his first wife, Diahnne Abbott, he has Drena and Raphael. His ex-girlfriend Toukie Smith has twin boys 1995, Julian and Aaron. And lastly, his ex-wife Grace Hightower had Elliot and Helen Grace.
Robert DeNiro's new movie, About My Father, will release in US theatres on May 26.
What are your thoughts on this news? Do you think age is not much of a factor in being parents?
What are your opinions on Robert DeNiro? Let us know your thoughts in the comment section below.