The legendary Hollywood actor Johnny Depp is best known for his unique style and exceptional acting skills. We all know about Johnny Depp, who has always been in the public eye, but most people know little to nothing substantial about his son Jack Depp, who became famous only owing to his father's fame.
If you're curious about the life of Jack Depp, the son of famous Hollywood actor Johnny Depp, this piece is for you. In this writing, we will take a deep dive into the life of Jack Depp and explore some exciting things about the 20-year-old.
Early Life of Jack Depp
Jack Depp was born on April 9, 2002, in Neuilly-sur-Seine, France. Unlike his siblings, Jack has stayed away from the spotlight and has been photographed very rarely.
Up until 2012, when his parents, Johnny Depp and Vanessa Paradis, split, Jack had spent the early years of his life in France with them. Since then, he has lived with his mother in Los Angeles, California.
The former couple, who dated from 1998 to 2002, also share a daughter Lily-Rose Depp. Jack Depp is one of the two children that the 59-year-old Hollywood star had with former partner Vanessa Paradis.
It is important to note that Lily-Rose Depp has followed in the footsteps of her parents and has been immersed in the world of show business, especially Hollywood.
Jack and his sister Lily-Rose Depp share both American and French nationalities, and both are bilingual and speak French with each other, their mother, and their extended family.
"When my brother and I were at the same school, whenever we wanted to say something that was going to stay just between us, we could say it in French and nobody would understand"

Lily-Rose said in one of her interviews
This shows us that Jack shares a very close relationship with his sister, Lily-Rose Depp, an actress, and model.
Jack Depp's Personal Life
The 20-year-old Jack Depp, now a strapping 5'7″ lad, was born with the name Jackie Christophe Depp III. Despite his father, Johnny Depp, who is a much-celebrated name in the entertainment industry, Jack has kept his personal life very private, with little known about his interests and hobbies.
In fact, He is rarely seen in public and does not have an active presence on social media. One thing that was revealed by his father in one of the interviews was that Jack enjoys drawing and playing music.
"My son Jack has always been a very talented artist. He draws very well. He also plays music very well. He has a good ear for it. Apart from school plays and other things, he has not shown any desire to become an actor"

Johnny Depp said while talking about his son
What About Jack Depp's Career?
Jack Depp made his acting debut in the short film Yoga Hosers as 'Peg Kid' in 2016, directed by Kevin Smith. Film critics and the common masses appreciated his role in the movie, but his fan following is not based on Jack's work but stems more from his father's fame.
Besides Yoga Hosers, Jack has not shown any interest in pursuing acting as his career. Apart from acting, Jack is also a talented musician. He has played guitar for the band "Tunnels" and performed with his father and other musicians at various venues.
Jack Depp's Net Worth
With no specific career under his belt, according to Buzzlearn, Jack Depp's estimated net worth is between $1 million and $5 million. Since he is young and still has not been persuaded to a specific path, most of his net worth is attributed to his father, Johnny Depp, one of the highest-paid actors in Hollywood with a net worth of around $200 million.
Public Appearances
It's very rare for celebrities and public figures to maintain a private life and stay out of the paparazzi. Jack's decision to keep his personal life away from the limelight is a personal choice and one that should be respected.
Jack appeared at the 2015 Paris Fashion Week to support his younger sister, who was modeling in the show then. His presence at a fashion week shows that he is a family man who is out there to support his family even when he strives to maintain a personal lifestyle.
Vanessa Paradis, the mother of Jack Depp, has stated that she tried her best to keep their kids out of the spotlight. Further, she said, "I don't want our children to be forced to share in our fame against their will. They didn't ask for that."
Johnny Depp's Jack Depp Tattoo
Johnny Depp is a known celebrity actor who has over 37 rich tattoos on his body. It remained a point of debate among fans if he had Captain Jack Sparrow Tattoo, and the answer certainly was yes. The Pirates of the Caribbean star has a tattoo representing Jack Sparrow on his right arm. But the tattoo also represents his son, Jack Depp, who was born in 2002.
Jack Depp's Relationship With Stepmom?
When his dad tied the knot with Amber Heard, Jack was only 13 years old. In one of the interviews, Amber said she has a great relationship with Jack and his sister, Lily-Rose. Later in April 2022, Johny Depp, in the April 2022 testimonial in the court, stated, "My kids are far more intelligent than I am," he said at the time, before revealing that his daughter Lily-Rose didn't even attend his wedding with Amber.
While Johnny did not say the same about his son, quite a few sources have stated that not only did Depp's mother dislike his wife, but so did his sisters, his daughter Lily-Rose Depp, and his son Jack Depp.
What Makes Jack Depp Mysterious?
Born in a family where his father is one of the most-loved actors in Hollywood and his mother is a French singer and actress, Jack still prefers to stay out of the public eye, making him all the more mysterious, fascinating, and different from other celebrity's children.
Who Is Jack Depp Dating?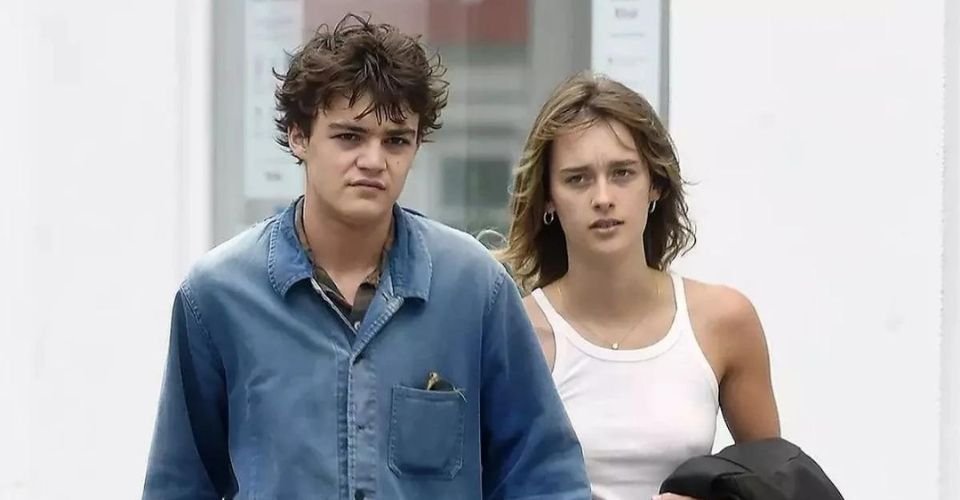 Only a little information is available about Jack's personal life. However, he was reportedly dating the French model Camille Jansen in 2020. This was revealed after the couple was spotted in the UK.
Later, we noted that Camille did post a picture with a birthday message to Jack on Instagram on his 18th birthday, captioned "Happy birthday my love."
Despite his father's fame, Jack has maintained a non-public existence and prefers to remain away from the public eye.
While he is not as popular as his father, Jack has nonetheless managed to set up his very own identity and pursue his personal interests. The choice of maintaining privacy is personal and should be respected.