If you're like me, you're probably obsessively watching American Idol and wondering about the talented singers who grace the stage.
One of the standout contestants this season is Haven Madison, a 16-year-old singer, and songwriter who wowed the judges with her emotional performance during Hollywood Week. But did you know she has a famous father who is also a rock star? Well, I'm glad you asked!
Haven's dad is none other than Jason Roy, the lead singer of the Christian rock band Building 429. That's right. It's safe to say that music runs in the Roy family's blood.
Who is Haven Madison?
Haven Madison is a rising star. Her recent audition for American Idol Season 21 brought her even more attention, thanks to her incredible voice and her emotional performance of a song she wrote for her brother, who battled depression and suicidal thoughts, which earned her a golden ticket on the show.
She erupted in bitter-sweet tears on getting the ticket.
"So grateful for this opportunity 🫶🏼 See you in Hollywood 🙏 #AmericanIdol #HavenMadison #TeamHaven" She captioned the tweet.
Haven is just 16 years old and already has a Spotify page, and has earned over a thousand monthly listeners.
Who Is Haven Madison's Dad & What Does He Do?
Meet Jason Roy, the proud father of Haven Madison and the lead singer of the band Building 429. Now, if you're not familiar with Building 429 and Jason Roy, let us fill you in.
Jason David Roy, born on August 9, 1979, is the cool cat with the killer voice who fronts the band Building 429. If you have yet to hear them, you're seriously missing out on some sick beats! He founded the band in 1999 with bassist Scotty Beshears.
Roy has been the face of the band since its inception and has been instrumental in the band's success. The band has produced nine albums, been nominated for a Grammy Award, three Gospel Music Association's Dove Awards, and won New Artist of the Year in 2005. Their song "Where I Belong" was also a hit and sat atop the Billboard Christian song chart for 15 weeks.
Jason and Cotni Roy have been married since 2002 and have two children, Avery and Haven.
Who Dropped Out of American Idol 2023 & Who's Their Replacement?

Fans Also Read
Building 429 Team?
Jason Roy is the heart and soul of Building 429. He is the band's lead singer and has been with it since its inception. Michael Anderson is the band's drummer and has been with the band since 2003. Jesse Garcia is the band's lead guitarist and has been with the band since 2001. Aaron Branch is the band's bassist and has been with the band since 2007.
Is Building 429 Still Together?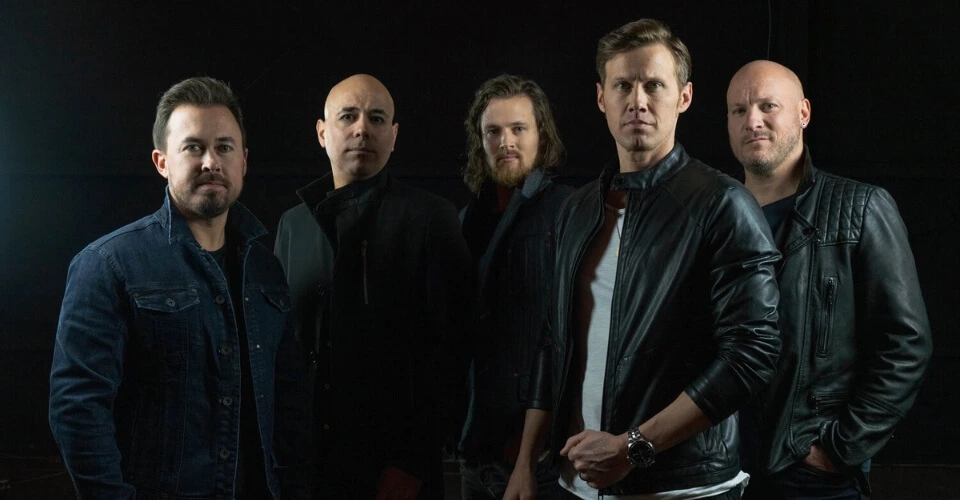 If you're wondering whether Building 429 is still together, then the answer is a big YES! The band has been going strong for over 20 years and has no plans of slowing down anytime soon.
Building 429 has been around for a while, and like any rockin' band, they've seen some changes over the years. Back in 2000, they released their first album called "Building 429" (makes sense, right?). Then in 2001, they added another guitarist named Paul Bowden but later swapped him out for Jesse Garcia.
Saul Johnson left the band in 2003, and that's when Michael Anderson stepped in. Scotty Beshears, one of the founding members, left in 2007, and Aaron Branch took over on the bass.
Despite the lineup changes, the band has continued to produce unique music that resonates with its fans.
Catch up on all the drama and talent from American Idol online at ABC.com. And if you're a Hulu Plus or fuboTV subscriber, you can start streaming American Idol right now.
So, Who are you supporting on American Idol? Don't forget to leave a comment below and let us know. And if you're hungry for more pop culture content, head over to averagebeing.com.
We've got tons of articles about music, movies, TV shows, and everything in between that's sure to keep you entertained.