Ashley Johnson, the actress, is known for her parts in 'The Killing,' 'What Women Want' and for being a voice actress in 'The Last of Us.' She has also voiced several characters like Gwen Tennyson (Ben 10), Jinmay (Super Robot Monkey Team Hyperforce Go!), and Shiseru (Naruto: Shippuden).
However, the iconic voice actress was recently revealed to be the victim of severe domestic abuse. Her decade-long relationship with Critical Role co-host Brian Foster is not as rosy as it seems.
Despite the verbal abuse and threats continuing for years, it worsened after Johnson called it quits last month. Foster's unhinged behavior then forced her to file a restraining order in fear for the lives of her family members.
How did such a sweet on-screen couple become the new symbol of toxicity? Let's find out more about the two as we explain the accusations against Foster.
Who Is Brian Wayne Foster?
Brian Wayne Foster is the former host of Talks Machina. The talk show was also co-produced by him. He also appeared in 'Between the Sheets, a one-on-one talk show that debuted in September 2018.
In 2019, Brian co-hosted Yee-Haw Game Ranch, where the hosts played games together. The show was later joined by Ashley Johnson as the show was getting filmed at their home during the pandemic. The duo married in December 2018.
The show featured many common jokes by Brian and the staff. One of the jokes was that Brian is a generally unpleasant person.
Are Brian Foster and Ashley Still Together?
Rian Foster and Ashley Johnson have been in a relationship since 2012 and announced their engagement in 2018. The couple's social media posts showed a blissful marriage, but soon, fans were reminded of just how deceitful such posts can be.
Their decade-long relationship came to an end in April 2023. The ugly reality of the couple came to light as Ashley filed for a restraining order against Brian Foster just a month later. She has cited domestic violence and several attempts by Brian to threaten her life.
What Happened with Ashley Johnson and Brian Foster? Restraining Order Explained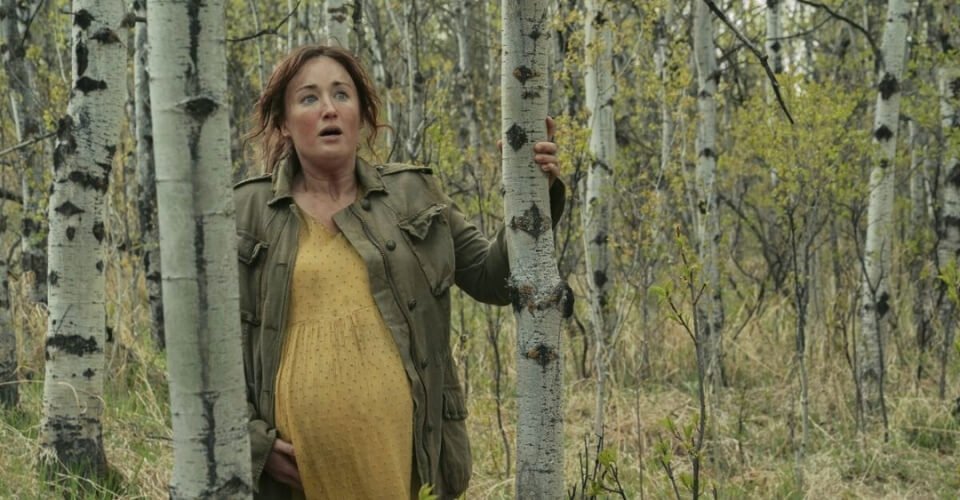 On May 15, 2023, an emergency restraining order was filed against Brian Foster by Ashley Johnson. Ashley's ex had apparently tried to extort a whopping sum of $150,000  from her. The document also had detailed entries of "his history of verbal abuse, his very unhinged mind from his addictive use of narcotics, and several other reasons."
Ashley claimed that her family members have also been dragged into the mess as they have been subject to his abuse, threats, and outbursts due to drug use. "They are fearful that he is close to the edge, has the ability to murder, and will cause harm not only to me but to them."
According to the restraining order, Ashley Johnson, her mother, sister, and two nephews will be protected from Brian, and he is to stay at least 500 feet away from the individuals at all times. He is not allowed to contact them, and he will have to stop abusing them any further through harassment, stalking, assault, destruction of property, and others.
After the order was issued, Brian was forced to vacate Ashley's Tarzana, California home. The actress reported that she has been trying to break up with Brian for over two years and finally quit the relationship in April 2023.
Accusations Against Brian Foster
According to Johnson, Brian was close to the edge after their breakup and posed a threat to the lives of her and her family. She explained that Foster has the ability to murder and can not only harm her but also her family.
Johnson also accused Foster of changing the passwords to her home camera after a fight last year. The complaints regarding domestic and verbal accuse also form an endless stream.
"On April 21, 2023, the respondent locked me out of the Internet and access to all of my devices; a few weeks or so before that respondent blocked me from the Internet, access to all of my devices, including my cameras. My mother, my family, my friends, and others contact me out of fear for my life. I was terrified. I vacated my home and stayed with my family."
Foster had also allegedly threatened Johnson's life via a veiled social media post. Brian posted a photo of her and her two dogs, and the comment below it stated, "Robert Blake Garden." Garden is an Emmy award-winning performer who was acquitted of killing his wife in the 2000s.
After the restraining order was filed on May 15, Foster left a bag in her house containing "garotte and several airsoft guns." He used to carry the bag in an attempt to threaten her.
Ashley and Brian Foster's relationship highlights the brutal reality of an abusive relationship. Despite the jolly background of a supposedly healthy partnership, Ashley had to endure abuse for years before she could quit on Brian.
A hearing on the restraining order put in place by Ashley is expected to be held on June 9, 2023. Let's hope that Brian gets to face his wrongdoings and get an adequate punishment for them.
What do you think of this toxic relationship? Tell us in the comments below.