When the street in the 2000s needed beats, only one name was deemed credible–Kanye West. He could evoke emotions with just sounds, making him the most sought-after producer.
And when he held the mic, he proved himself to be the best MC. It's consistently achieving the best for him, never settling for anything less. His quest for greatness did reward him with the heights that most rappers have never achieved, but it also cost him the most valuable thing– a sense of self!
To answer where Kanye West is now, we are tracing back steps to understand why Kanye West is now.
Where Did Kanye West Begin His Journey?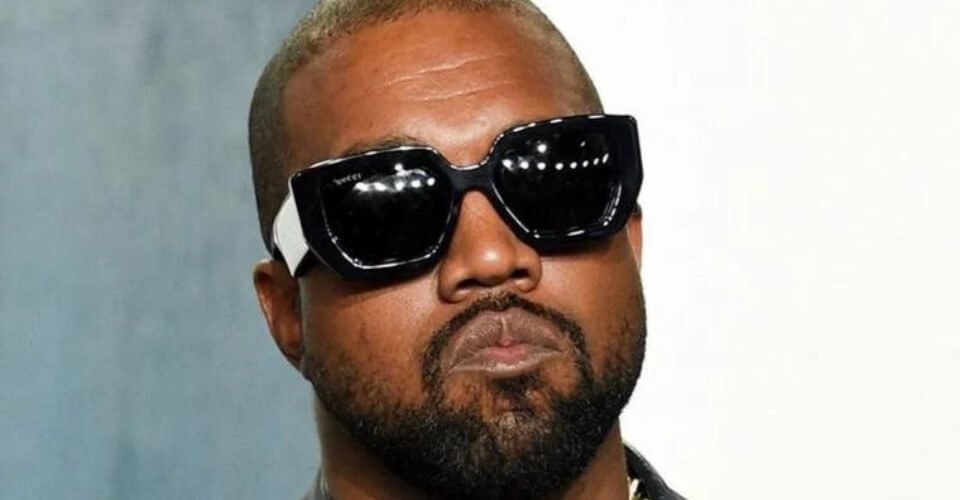 Kanye West was born on 8 June 1977 in Atlanta and later moved to Chicago with his mother. She divorced his father, who was a member of the Black Panther and one of the first black photojournalists (keep a note, this will be pertinent later in his life).
He began his musical career at 19, producing beats for local artists in the neighborhood. Word on the street spread like wildfire, first echoing with a prominent rapper, Jay-Z. Kanye signed with Roc-A-Fella records, pumping out unique beats for Jay-Z's album, The Blueprint. Jay-Z struggled with his sophomore career, but Kanye's contribution played a crucial role in reviving his career.
Several other artists, including Ludacris, Alicia Keys, and Janet Jackson, would ring in Kanye to produce groovy beats. One after another, Kanye pulled through with sick beats for other artists. But he felt caged under the producer's hat. He wanted to be a rapper himself but was struggling to get a big break, facing rejection from then-label giants Capitol Records.
But Kanye was determined and assured of his talent; he signed with Roc-A-Fella to at least get a foothold. Well, he did not just step in; instead slammed the door to make his mark as a rapper.
However, just a year later, he met with a potentially lethal accident, resulting in a life-altering surgery where his jaw was shut with a wire. What happens to a singer whose jaw is shut with a wire? Isn't that an end to their career?
Kanye proved them wrong– he produced a song so badass that it still instills an inspiring ignition.
The song, Through The Wire, was a testament to his genius and determination– peaking at no.15 on Billboard Charts, being nominated for Grammys, and going Gold and Platinum in USA and UK.
And just a few months later, his career was about to soar to new heights as he dropped his album – College Dropout.
How Did Kanye West Become The GOAT?
College Dropout was the album of the decade, speaking to millions of young adults nationwide. The album debuted at no.2 on Billboard 200 and sold 441000 copies in the first week itself.
Besides the stats, the album also marked a drastic shift in the 2000s rap scene. Instead of the usual narratives about gun violence, money, and drugs, Kanye condemned society through poetry.
He created history with his subsequent albums– Graduation and 808s & Heartbreak, garnering accolades and awards. When other rappers refrained from talking about God, Kanye took pride in Talking about Jesus, and later, the God Complex led him to proclaim himself as one, almighty. And his fans ate this up anyway, inflating his ego further.
Kanye West Controversial Opinions
With genius comes arrogance. Kanye became a controversial figure for his disregard for other artists and brutally straightforward opinions.
This VMAs moment was broadcasted to the world, where 32-year-old Kanye interrupted, nay bullied a 20-year-old Taylor during her VMAs acceptance speech.
On the one hand, he raised his voice against racial disparities during Hurricane Katrina in 2005 and then a decade later said, "400-year enslavement fo Africans seems like a choice."
He extended his support to Donald Trump, wearing MAGA hats and appreciating his "efforts" for the Black community. Soon people's opinions of Kanye in the current changed drastically from the once God Kanye in the 2000s. There was media backlash, probing from human rights activists, and a distance from his own fans who couldn't recognize their idol.
He decided to run for the presidential campaign in 2020 and blurted out anti-semitic statements leading to the termination of his brand collaborations with Balenciaga, Vogue, GAP, Adidas, and more.
Nevertheless, his love life was still thriving at that time…
What Happened To Kanye West After His Marriage?
Kanye started dating the famous socialite Kim Kardashian in the early 2010s. They soon painted the town red with their public relationship, considered the It-couple. They married at Fort di Belvedere in Florence in May 2014 with close family and friends in attendance.
They have four children together–North West, Saint West, Chicago West, and Psalm West.
What was portrayed as a happy family on the hit reality show Keeping Up With The Kardashians slowly revealed a few cracks in the dynamics.
Kanye was said to be suffering from severe mental health issues. He even halted his concert in the middle due to a serious mental breakdown. Meanwhile, Kim was struggling with the trauma of being robbed at gunpoint alone in a hotel in Paris.
All this took a toll on their marriage, leading to an eventual divorce. Kanye slandered Kim on multiple occasions after the separation.
Where Is Kanye West Now?
Cut to the present, Kanye West is seen on multiple public appearances with a mystery woman. As per TMZ reports, Kanye, now known as Ye, has married an Australian woman Bianca Censori. She has been the architectural designer for Kanye's brand, Yeezy, since November 2020.
Apparently, the two haven't officially registered their marriage, but nevertheless were seen donning a wedding ring.
The couple is often seen making outrageous fashion statements, but it seems like Ye is doing just fine!
What are your thoughts on Kanye's drastic transformation? What is your favorite Kanye album? Do you believe in the Kardashian curse?
Let us know your thoughts in the comment section below.