Salt, the 2010 action thriller, faced criticism due to its substantial plot holes. Angelina Jolie's elegant portrayal of the titular character Evelyn Salt is probably one of its few saving graces.
The movie needed more transparency for most of its audience and never filled some of the glaring absence of logic in some scenes. The ambiguous heroine, whose loyalty is hard to figure out, might not have been liked by many.
Couple it with three separate endings, and Salt is probably one of the most riveting yet confusing films you will watch.
Russian sleeper agents popped up throughout the movie like a fast-food franchise; Salt's intentions were questionable every 5 minutes, and I still need to know why the Russians wanted to start a war.
I bet you have the same questions that popped up in my head while watching Salt escape at the movie's climax. So here I am with the ultimate guide to understanding the ending of Salt.
What Happened at the End of Salt?
At the end of Salt, Evelyn successfully kills Winter, a Russian sleeper cell, thus preventing the start of nuclear warfare. She is then arrested and escorted by Peabody to a helicopter that will land her directly in the hands of the FBI.
Peabody starts interrogating her during the flight since her motive looks pretty conflicting. She explains to him how they took away everything from her. She lost her family, childhood, and identity to the Russian program that made her a child soldier.
Moved by her story, Peabody removes her handcuffs and lets her jump off the helicopter into the river below.
Was Salt a Russian Spy or Not?
Yes, Evelyn Salt is a Russian spy or sleeper cell in the movie Salt. She was recruited as a child soldier and trained. They took away her family and name and tested her loyalty by killing her husband, Mike.
Although it isn't clear where her loyalty lies at the beginning of the movie, as the ending approaches, it becomes clear that she wants to prevent a war and has thus opted out of the Russian project.
At first, when Salt is on the run, all suspicion falls on her, and the police pursue her. Rather than clearing her name, she shoots the Russian president.
Although it looked like Salt had killed the president, she had actually just used spider poison on him. She had to pretend she was assassinating him since Orlov kidnaped her husband and Mike was in danger.
She then surrenders to Peabody, thus gaining his trust. Later she has to bear witness to her husband's death at the hands of Orlov, with no means of expressing her lament. This confirmed to the Russians that she was still loyal to them, but the reality was contrary to their expectations.
Salt then contacts another sleeper cell, a NATO officer, and gets the information she needs on the upcoming operation. After that, she infiltrates the White House in disguise, and in a showdown against Winter, she saves the US president as well as prevents Winter from launching nuclear weapons.
Her final conversation with Peabody brings to light just how mentally scarred she is and that she seeks revenge on everyone who has enslaved her. The ending shows that the question isn't 'Which side is Salt on?' but rather 'Which side has corrupted Salt?'
How Many Endings Does Salt Have?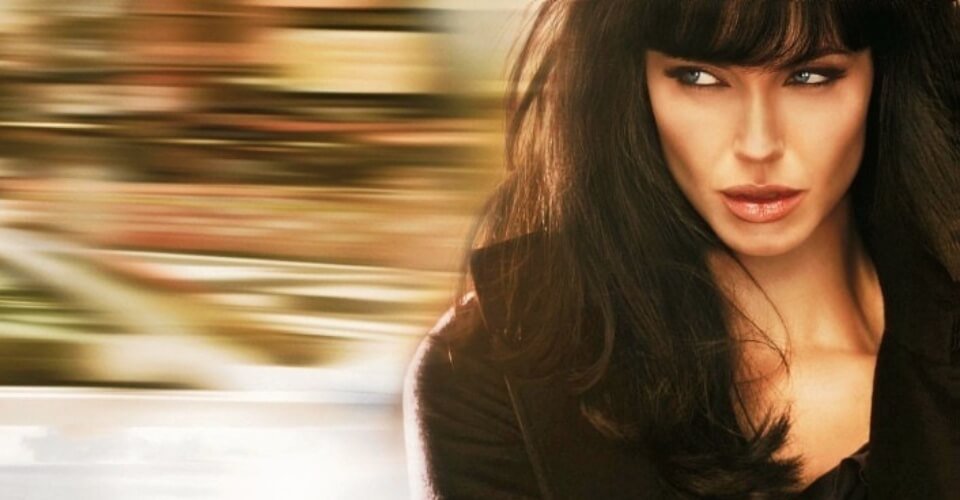 The Philip Noyce-directed movie, Salt, has three endings. Apart from the version screened in theaters, the film has a director's cut and an extended version.
Director's Cut:
Noyce explained that since flashback scenes were extensively used, a lot of alternative material could not fit into the theatrical version. He explained that the director's cut was "my own personal take on the material, free from the politics and restrictions of producers, studio, or censorship ratings." Four extra minutes were added to the original runtime.
This version has more flashbacks as well as gore. The scenes that were initially cut off to keep the movie rated PG-13 were added. In this version, Mike was drowned and not shot. The biggest twist is that Salt shoots the US president rather than just knocking him out.
It was later shown that the president was actually orphaned during his visit to Russia, implying that he is also a sleeper agent. Noyce describes it as "an ending yet just a beginning – and it's an ending that turns the whole story on its head."
Extended Version:
The extended version is only a minute longer than the theatrical version, but many scenes have been rearranged in it. In this version, Salt couldn't kill Orlov initially. After she escapes in the end, she goes to Russia and kills him. The child spy training project is also stopped as its base is blown up.
Which Version of Salt Should You Watch?
Personally, I believe it's best to watch either the theatrical version or the director's cut of Salt. In fact, the director's cut has a more satisfying ending as it hints at a continuation of the film. The US President being a Russian agent was a mindblowing twist, and the director's vision shines in it.
Thus, it seems like Orlov's plan was successful, and Salt's revenge is incomplete. It also fleshes out the characters more.
You can watch Salt on Prime Video, Vudu, Apple TV, Peacock, and some other services. However, the extra versions might be harder to find.
If you love the film and expect more from it, it is definitely advisable to watch all the versions, as all of them are charming in their own ways. Don't forget to comment on your favorite version and why you liked it.