There is never a dull moment on the internet. With the bite-sized content, TikTok is an apt platform to spend hours on for umpteen information. And with all its glory, TikTok has quickly become a hotspot for red herring. It has become a diluted version of dark web antics, as Taylor Swift falls prey to this rabbit hole.
On a regular day of people dancing on TikTok, rather unnerving news started spinning.
Why Was "Is Taylor Swift Dead?" Trending?
A video was posted from an account– @taylor.fan17.
Quick overview of the video: It is a set of images from Taylor's Atlanta Show while the voiceover narrates an incident. They claim that Taylor Swift met with an accident on returning from the concert. The male narrator alleges that an unnamed man who hit her car has been brought into police custody.
This posed a grave question for the "Blank Space" singer– Has Taylor Swift died from a fatal car crash?
Debunking The "Is Taylor Swift Dead?" Trend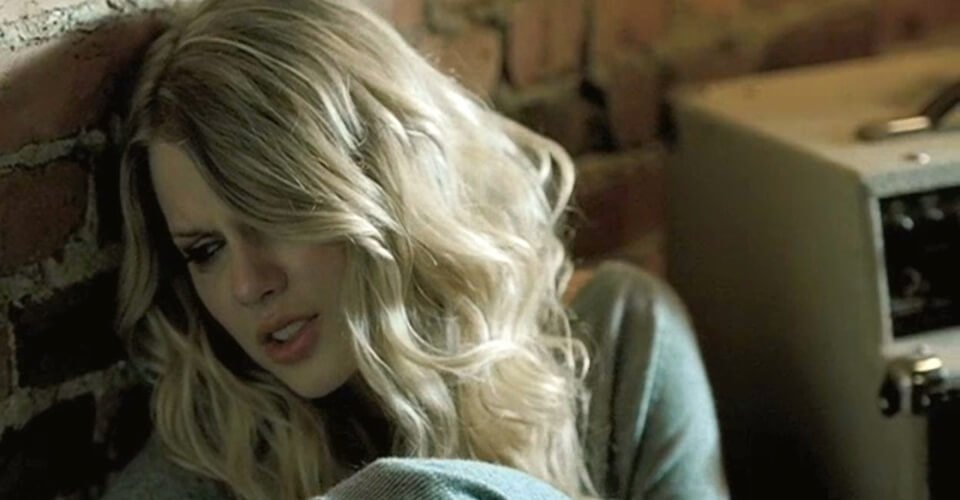 Exhibit One: No solid evidence for the claim
The video is just a random voiceover. The OP posted one video and then bounced without a follow-up. There is no basis for any argument, just a claim.
Exhibit Two: Conflicting Timeline
The video was posted earlier this May when Taylor was performing in Atlanta. Since then, she has delivered a stellar performance in the Nashville concert on May 7th, even in storming rains.
Swift's professionalism and dedication are a testimony against baseless rumors.
Exhibit Three: She is thriving, and Swifties are unhinged
 Taylor Swift was quick to thank her fans for enduring the rains and supporting her.
Swifties took "Look What you made me do" seriously and stormed against the trend.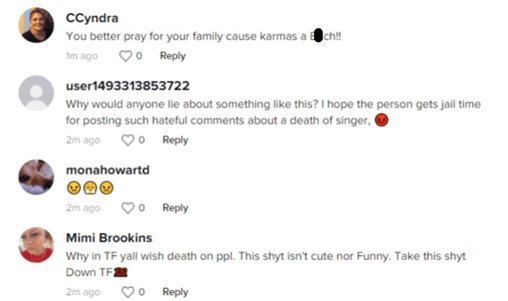 [Image source: Comments section of the OP @taylor.fan17]
What Are The Repercussions Of Such Fake News?
Death hoax is not new for Swifties. At the very young age of 19, she faced her first internet hoax as a viral video suggested she died in 2009. Even though her PR team handled it pretty well, the trollers did not stop there and posted another one in 2012.
Jennifer Aniston was the latest victim of a death hoax in March 2023, where a Facebook post read that she had passed away.
And just at the end of last year, Twitter was buzzing with #RIPJimmyFallon for no reason.
Although people tend to click on these trends out of curiosity, it incentivizes its algorithm rank and pushes such a narrative further. Google search promotes these trending keywords, thus spreading fake news like wildfire. Many brushes off this news, but young impressionable minds take it as carved in stone.
It's all fun and games or 'its-just-a-prank-bro' until the family of these celebrities catches hold of this news. Imagine the panic and trauma in moments of uncertainty. The negative toll on the victim's mental health is jarring.
BEFORE CONSUMING ANY NEWS, ASK YOURSELF–
Is the source credible?
Where did they get the information from?
Did they post a follow-up?
Browse the comment section.
Analyze the counter-argument.
And as for social media platforms, they should regulate the content posted and impose punishable offenses on the perpetrators.
How Did Mickey Mouse Die? What Killed Mickey Mouse Trend Explained

Check out this
Who is Taylor Swift's New Boyfriend?
Taylor Swift is rumored to have a new beau Matt Healy who was also present at the concerts. Love seems to be in the air amidst the gloomy clouds. She hasn't 'defined the relationship' yet, as it is too soon after her split from Joe Alwyn. But Swifties are happy she has moved on, slaying and alive to the fullest!
What do you think of the internet death hoax? What action would you propose against such malignant rumors?
Let us know your thoughts in the comment section below.