My Dress-Up Darling is finally back!
Get ready for more wholesome moments between Gojo and Marin; The sequel of "My Dress-Up Darling" anime is now official!
The news is exciting for those who can't wait for more of My Dress-Up Darling's uplifting blend of romance, comedy, and a little bit of healthy fan service, even though the announcement doesn't include information about air dates or anything else.
The manga creator, Shinichi Fukuda, unveiled an illustration to celebrate the anime sequel. See the all-new My Dress-Up Darling visual below.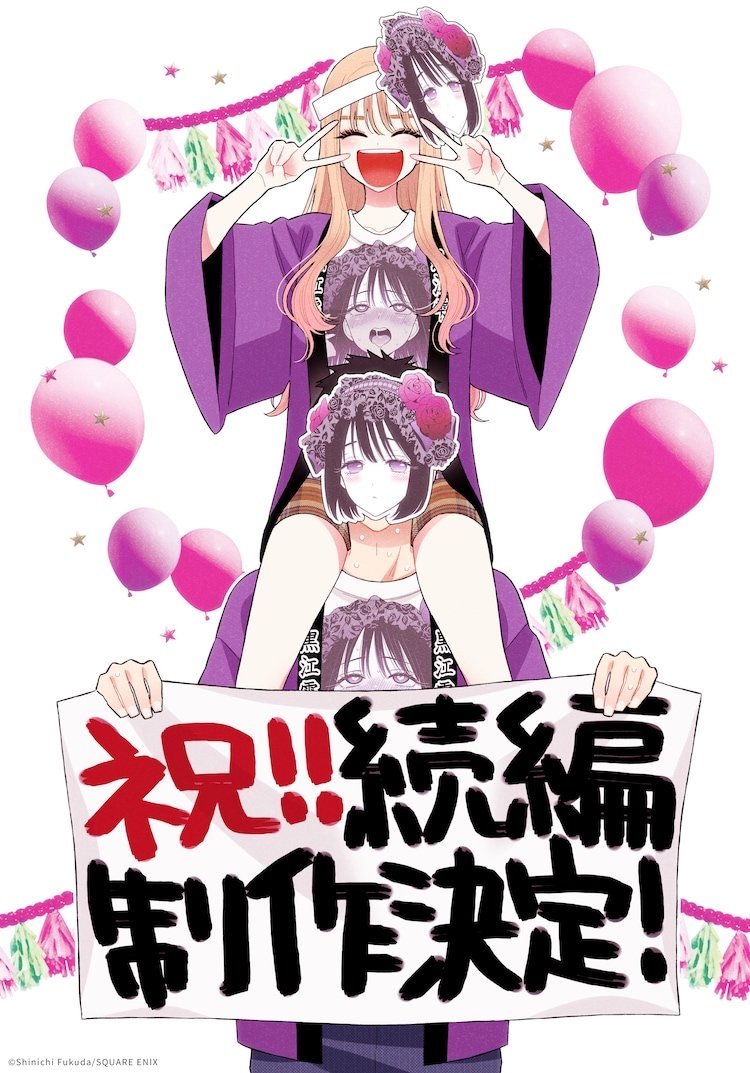 Watch the new announcement teaser here.
Shinichi Fukuda's seinen manga My Dress-Up Darling, which Square Enix first published in 2018, is still being serialized.
The first anime series aired in early 2022, and the studio CloverWorks developed the series. Even though we do not have any more details regarding the anime, we are assuming that the anime takes place from the manga chapter 40; this gives CloverWorks more-than-enough material to work with, as the manga is almost the 80th chapter. There's a potential that we'll learn and possibly see more information about the anime at the upcoming Aniplex Online Fest.
15 Best Completed Romance Anime To Watch With Your Loved Ones

Fans Also Read
My Dress-Up Darling
Written by Shinichi Fukuda the anime merges contemporary cosplay with traditional Hina doll craftsmanship. Wakana Gojo is the show's main protagonist, and he's fixated on following in the footsteps of his grandfather, who was an expert crafter of Hina dolls. But, he is held back by his insecurities, which makes him doubt his abilities, and he is baffled by the judgment his peers might pass on him one day.
When Marin Kitagawa, another student in his class, finds out he can sew, she enthusiastically asks if he can help her make cosplay costumes. The beginning of their cosplay adventures thus occurs when Gojo accepts her proposal. Gojo and Marin first get along as friends who enjoy spending time together cosplaying; as time goes on, Marin starts to feel something for Gojo after he compliments her on her outfit – thus unwrapping the beautiful storyline of the My Dress-Up Darling.
Despite the fan service of the anime, it received immense appreciation from the viewers and was highly regarded as one of the best romance series in recent times; the anime is a perfect blend of emotions, fan service, humor, and respect.
So, get ready to see your favorite duo of cosplayer and master-mind behind the costume; the trailer even teases introduction to many new characters in the anime, and brace for more wholesome moments!