There is a lot that comes with being a celebrity. Money, fame, and recognition are among the few. However, one thing that is the most potent tag along with being a famous person is influence.
Currently, where social media is the barometer against which an individual's importance is measured, a celebrity's relevance is decided too.
As of late, we have seen Hollywood's grip on the world slowly loosen, with more and more works entering the global stage. Social media has enabled this disruption by bringing different kinds of cultures and art forms to our fingertips.
With that also came the idea of influences.
Quite literally, their goal was to influence people with their posts on social media, and companies used this as a form of marketing. Inadvertently, because of their following, most celebrities became influencers because of their gigantic following.
A good way of detecting this is the use of hashtags. Whenever someone posts something that in some way might relate to a celebrity, they use the celebrity's name as a hashtag. The more the celebrity's name is used as a hashtag, the more popular/trending they are likely to be.
Using this as a marker in this case study, we have analyzed over 884.11 Million Instagram posts to find out which celebrity's name has been used the most as a hashtag and thereby help you understand the most popular celebrities on the planet.
#20 Jisoo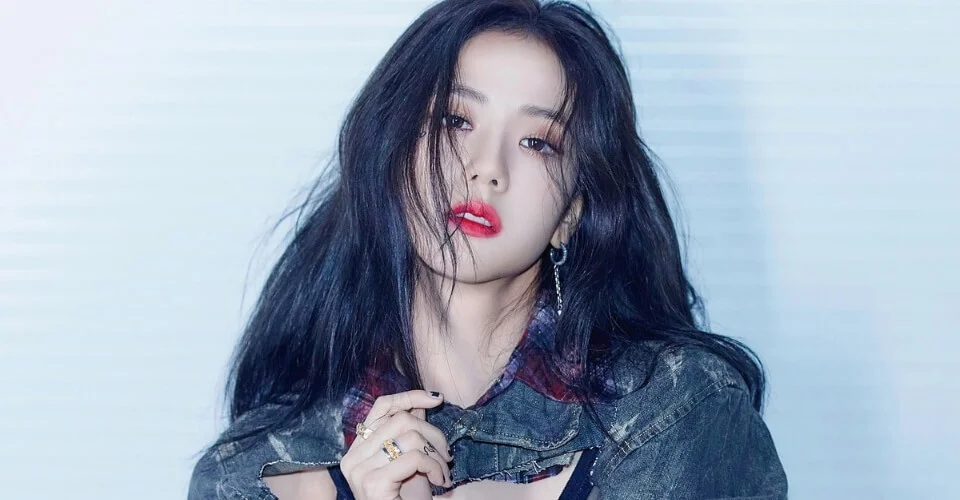 Date of Birth: January 3rd, 1995
Profession: Musician
Instagram Posts: 1,32,98,431
Born Kim Ji-soo, Jisoo is a popular Singer and Actor in South Korea. She is a core member of the all-female K-pop group Black Pink. Jisoo is said to be a powerhouse of Black Pink, displaying vocal range and stunning techniques.
She debuted with the group back in 2016 and has gained a massive following all over the world. She eventually made her entrance into the acting world as well. Most fans gravitate towards Jisoo because she is depicted as a very kind and humble individual and always manages to create a sense of relatability with her fans everywhere.
Jisoo eventually released her first solo album on March 31st, 2023, called "Me." The album went straight to the number one spot on the Circle Album chart and ended up selling 1.03 Million copies in the first week of release.
This made her the only Korean female solo artist to enter the million club in history. Jisoo's undeniable stage presence and performances make her a very crucial part of Black Pink.
#19 Rihanna
Date of Birth: February 20th, 1988
Profession: Musician
Instagram Posts: 1,35,72,701
Arguably one of the biggest pop stars to grace the industry, this powerhouse from Barbados was showered with recognition after her debut back in 2005.
As the second-best-selling female artist of all time, Rihanna has been the benchmark against which new female vocalists have been compared, and yet, she has carved out her space within the industry separate from other artists.
Her vocals are unique in many ways, and her music has been known to be edgy at a time when edgy was a no-no. The combination made her iconic, to say the least.
While her first two albums, Music of the Sun and A girl like me, put her on the map and got her a spot in the top ten of the US Billboard 200 charts, it was 2007's Good Girl Gone Bad that cemented her place as a pop icon and an all-out sex symbol.
The song "Umbrella" won Rihanna her first Grammy, and she kept churning out chart toppers like "Rude Boy," "S&M," and "We Found Love," to name a few.
The most attractive part of Rihanna's music has always been the lack of hesitation to cross genre boundaries, creating new sounds and trends. Speaking of crossing boundaries, Rihanna eventually crossed into the beauty industry with her Fenty line of products, a company that grew to be a billion-dollar company within a short period.
Her story has inspired many musicians and women worldwide for the kind of effort and dedication she puts into all her work.
#18 Neymar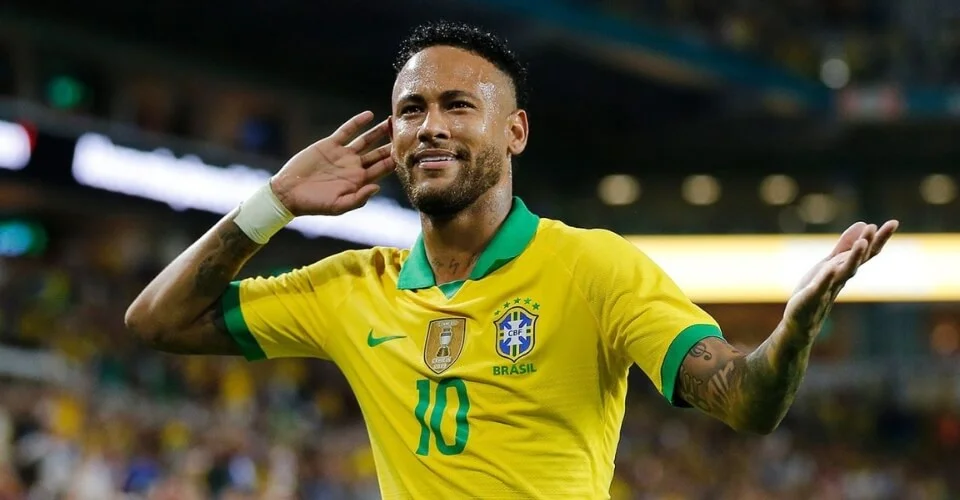 Date of Birth: February 5th, 1992
Profession: Footballer
Instagram Posts: 1,37,33,307
Fondly called Ney by his teammates, Neymar Jr. is one of the most electrifying football players we have seen in this generation. This Brazilian has proved time and time again that he can hold his own with some of the best players that the sport has ever seen and then some.
After proving his mettle at Santos, where he debuted at the age of 17, Neymar was recruited to the best Club at the time, Barcelona. There he joined the dangerous attacking trio of Messi and Suarez and wreaked havoc any time that came in front of them. After joining Paris-Saint Germain in 2017, Neymar led the Club to four league titles and even led them to their first-ever Champions League final.
What makes Neymar such an influential figure is his flair. Dubbed the most marketable player by Sportspro back in 2013, Neymar does everything with style, including his playing.
When you think of the player, you picture him zipping past defenders with mind-boggling footwork and skills that got him to the same stage as Pele, the top-scoring player of all time for his country. Neymar has gone on to inspire youngsters everywhere to be better players and, to this day, is one of the most dangerous attackers in the sport.
#17 Kim Kardashian
Date of Birth: October 21st, 1980
Profession: Businesswoman
Instagram Posts: 1,44,69,319
This American socialite is probably one of the most influential figures in pop culture today. After first gaining publicity as Paris Hilton's stylist, Kim Kardashian was shot into the spotlight after the release of a scandalous tape back in 2003.
Since then, Kim Kardashian has appeared on E! In the show "Keeping Up with the Kardashians." This reality TV show quickly gained popularity and added to the immense fame that Kim would attain. It made Kim a household face and helped her create a social media presence like none other.
Kim Kardashian earned a spot on Time magazine's 100 Most Influential People in 2015. The social media following kept increasing, and along with her sisters, Kim began their journey as some of the most marketable people on the planet.
Kim Kardashian made a thunderous entry into the business world by introducing Skims, a clothing line, and the KKW skincare line. While there is a notion that Kim became famous for being famous, the fact is that she has made some perfect business decisions, those of which have created a wealth valued at about 1.8 Billion US dollars.
#16 Drake
Date of Birth: October 24th, 1986
Profession: Rapper
Instagram Posts: 1,45,44,218
A pioneer in the music industry, Drake has been known for bending genres and is no less than a genius rapper and producer. The Canadian rapper shot to fame back in 2001, but not for his music, but for his role as Jimmy Brooks in Degrassi: The Next Generation.
He then went on to release a series of Mix Tapes that got him a label deal with Young Money Entertainment. Since then, Drake has released seven albums, each of which has bent genres and created fresh beats.
His 4th album, in particular, did so well that it stood atop the Billboard 200 for 13 consecutive weeks, making him the only male artist to ever achieve this.
With 5 Grammys and 6 American Music Awards, Drake has established himself as a master of the craft and the gatekeeper for new music trends.
Thai daring exploration has given Drake accolades. He holds the record for the most Top singles, most Charted songs, and longest time on the Hot 100 (431 weeks).
The newer rappers and producers who have entered the stage cite Drake as one of their biggest influencers. In addition to that, Drake has gained so much popularity because his work has changed the trends in Hip Hop music time and time again.
#15 Virat Kohli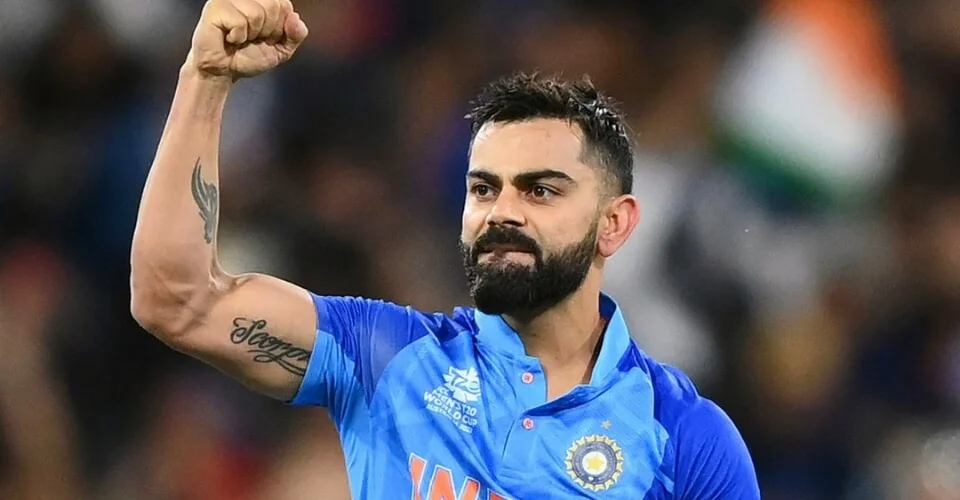 Date of Birth: November 5th, 1988
Profession: Cricketer
Instagram Posts: 1,55,20,045
Commonly referred to as King Kohli, Virat is a Cricket Star and one of India's most-known faces.
The ex-Captain of the Indian Cricket Team, Virat Kohli, started his journey at West Delhi Cricket Academy and soon went on to become one of the critical pieces of the Indian attack.
Kohli has since been a phenomenon in India, with young, aspiring cricketers looking up to him as a source of inspiration. His style is none like any other, and he has been a model captain for his team to follow.
The Cricket fever is relatively high in India, and anyone who plays well is no less than a King. The talent that Virat displayed at a very young age took him into the spotlight, and more than anything, it was his flair that drew people to him.
Virat Kohli is the only Indian cricketer to be named the Top Batsmen in all forms of the game and is widely considered to be one of the best batsmen to step foot onto the field to date.
Virat was the first batsman to score 20,000 runs in the first decade itself, beating out other big names in the game. Kohli contributed to his team's win in the 2011 world cup and was even named the Male Player of the Decade by the International Cricket Council. He also secured a spot on the Time Magazine list of the 100 Most Influential People in the World.
#14 Lisa
Date of Birth: March 27th, 1997
Profession: Musician
Instagram Posts: 1,60,36,034
This Thai Rapper is a vital member of the all-female K-pop group, Black Pink. Lalisa Monabal, otherwise known as Lisa, joined Black Pink in 2016 as the first non-indigenous girl in the group.
Since joining, Lisa has performed all over the world alongside Black Pink and has grown to be a sensation in the K-pop world and also the world as we know it.
Lisa is a versatile singer, dancer, and great rapper as well. With her current following of a whopping 91.7 million followers, Lisa is the most followed female celebrity in all of South Korea.
Lisa debuted her solo album in 2021 called Lalisa, which went on to sell over 700K copies in South Korea in the first week. This made her the first female artist to do so in South Korea.
With many awards and accolades to her name, such as a Mnet Asian Music Award, A Gaon Chart Music Award, and five Guinness World Records, Lisa has become an idol in the K-pop genre. She is also the first K-pop solo artist to win an MTV Video Music Award and MTV Europe Music Award.
#13 Beyoncé
Date of Birth: September 4th, 1981
Profession: Musician
Instagram Posts: 1,80,93,348
The Queen of Pop needs no introduction. Beyoncé has become a household name that everyone on the planet is familiar with. We wish we were exaggerating.
Rising to fame in the 1990s with RnB group, Destiny's Child, Beyoncé went on to pursue a solo career with her debut album Dangerously in Love. Since then, Beyoncé has released 7 full-length albums and 5 EPs, each of which garnered critical and commercial success.
With over 200 million records sold worldwide, Beyoncé is one of the world's biggest-selling artists and is rightly known as Queen Bea. Her 2016 Album Lemonade was the best-selling album of the year and was the most praised album of her career so far.
There is no doubt that Beyoncé's power-packed performances and insane vocals played a massive part in getting her here, but another contributing factor is her relenting need to experiment.
If you listen to all of Queen Bea's tracks, there are no two that sound alike and don't sound like anything we've heard before, either. She was named Billboard's Top Artist of the Decade and is the only solo artist to have all seven of her albums debuting at number one on the US charts.
With more Grammys than anyone in history, Beyoncé truly is the biggest artist we have seen thus far. Her art has evoked both cultural and musical disruption, and she will go down as the most important pop culture figure of our generation.
#12 Kylie Jenner
Date of Birth: August 10th, 1997
Profession: Model
Instagram Posts: 1,86,90,222
This socialite and businesswoman grew to fame with her appearance on E! 's Keeping Up with the Kardashians, which aired in 2007.
The long-standing show, which ended in 2021, gained much attention and catapulted every Kardashian into the limelight, including the then-teenager Kylie Jenner.
Following the show's success, Kylie became a model and gained a huge social media following. This, in turn, attracted multi-million dollar marketing deals and transformed Kylie into a true businesswoman.
With the introduction of her cosmetic company, Kylie Cosmetics, the mega-influencer slowly became a mogul in the fashion industry, with the New York Post naming her the most influential celebrity in the Fashion Industry. Her cosmetics company is said to be valued at 1 Billion US dollars as of 2019, making her the world's youngest self-made billionaire.
Kylie was named one of the most influential teens back in 2015, and her marketability holds until now. Many youngsters today look up to Kylie as a fashion and beauty icon. Young girls look to her as a source of motivation and inspiration.
#11 Taylor Swift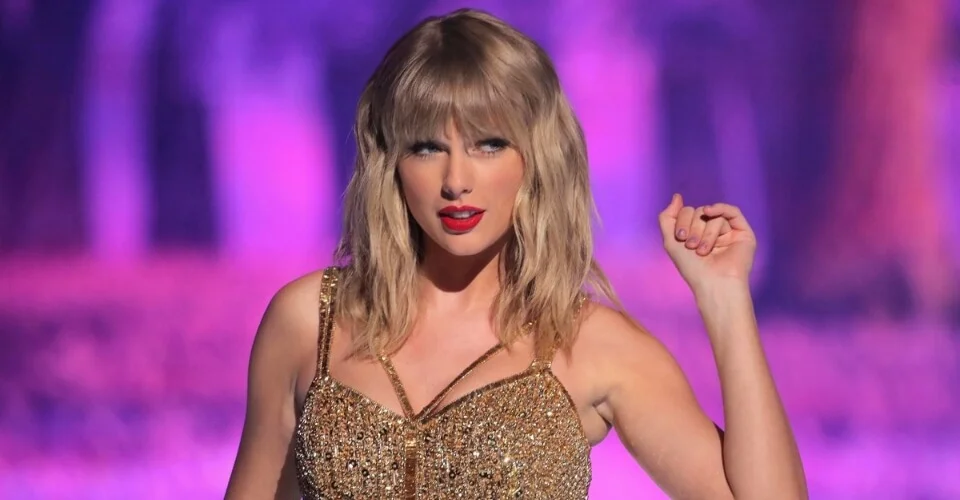 Date of Birth: December 13th, 1989
Profession: Musician
Instagram Posts: 1,93,73,917
An American Singer-Songwriter who needs no introduction. Praised as one of the best lyricists of our generation, Taylor Swift is known for songs that are grounded in reality and honesty.
Having started her career at the young age of 14, Taylor has grown to become one of the most famous musicians of this age. Her first album, titled "Taylor Swift" itself, quickly gained attention and was eventually platinum certified. This made Taylor Swift the first-ever female country artist to write a US platinum-certified album.
Taylor wrote about breakups and love, and teenagers everywhere almost inhaled her music. While she started in the Country Pop Genre, Taylor has never been one to shy away from other genres like synth-pop, rock, and electronic music, to name a few.
Taylor is the most streamed artist on Spotify today and has sold over 200 million records worldwide, making her one of the best-selling artists ever.
The most exciting factor about this artist has always been her honesty in her words. Anyone who has gone through a bad breakup will find a song by Taylor that will help you get through it, and if you're madly in love, then you might find something there too, not to put Taylor in a box.
This iconic pop star has won 12 Grammys, 40 AMA's, and 29 Billboard Music awards. Moreover, Taylor Swift was also named Woman of the Year for her humanitarian work, which undoubtedly brought more people to her.
#10 Selena Gomez
Date of Birth: July 22nd, 1992
Profession: Singer
Instagram Posts: 2,64,70,770
There isn't much Selena Gomez has tried and not succeeded at. Starting her career as a child actor in Barney & Friends and then playing the role of Alex Russo in Disney's "Wizards of a Waverley Place," Selena grew up being a celebrity, and most millennials feel like they have watched her all their lives.
Selena went on to star in many other movies and then successfully tried her hand at producing. Only Murderers in the Building are one example that faired very well.
In addition to having a successful career in Hollywood, Selena also released three solo albums, which all gained much acclaim and sat on the top charts for a long time.
Selena Gomez is one of the most followed people on Instagram, with 410 Million followers. Billboards named her Woman of the Year in 2017, and Selena was also Time's Woman of the Year in 2020.
After making such a significant footprint in pop culture, Selena still had more to offer. Selena has been an ambassador for UNICEF since she was 17 and has been a strong voice for the organization in its endeavors.
While these reasons are enough for someone to look up to this celebrity, most fans credit Selena's kindness as to why she has such a hold on people. Most of Selena's Instagram lives seem to speak for this, as in each of their shows, Selena has raw conversations with her fans.
#9 Jung Hoseok
Date of Birth: February 18th, 1994
Profession: Singer
Instagram Posts: 2,75,12,621
Otherwise known as J-hope, this South Korean Rapper is part of the international sensation that is BTS. K-Pop has made a splash in the global music scene, and BTS can be credited as one of the flag bearers for the Korean pop music scene.
After starting his career with BTS back in 2013, J-hope has since gone on to be a force in the music group and even went to purpose a career as a solo artist. His first solo mixtape, Hope World, shot to the 38th spot in the US Billboard Top 100 in 2018. This was the highest-charted album by a Korean artist at that time.
BTS is known for its electrifying performances and energy on stage, much of which J-hope contributes to. His name itself is meant to represent hope for his fans. As an artist, this is what J-hope strives towards as well, creating pieces of work that focus on good energy and happiness.
#8 Kim Seok-Jin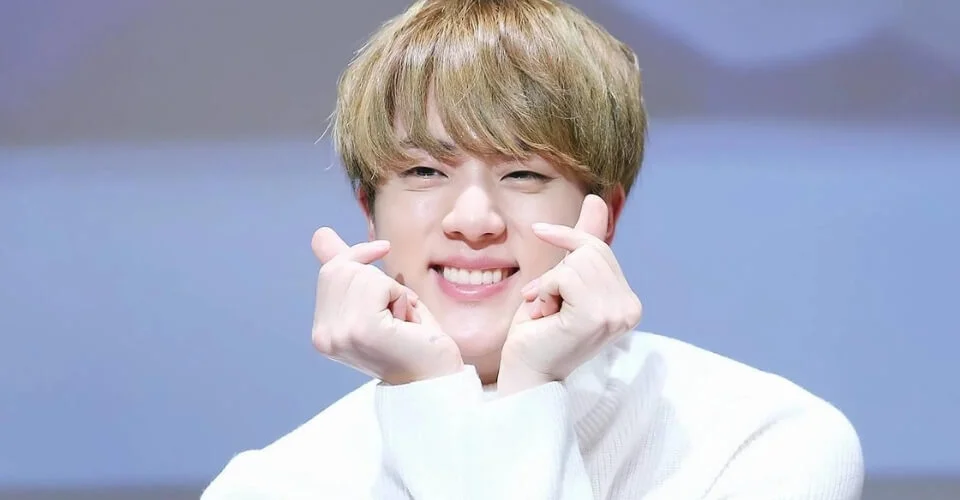 Date of Birth: December 4th, 1992
Profession: Singer
Instagram Posts: 3,02,03,251
Like the previous entry in this study, Kim Seok-Jin, otherwise known as Jin, is a singer-songwriter for the K-pop boy band, BTS. Jin has released three solo tracks with the band and is one of the powerhouse singers of the group.
BTS has been a global sensation since its inception and has created quite a fan following. Most of that fame is owed to the high-energy performances and stage presence that Jin and the others bring to the table. Each member of BTS has a role to play, with Jin playing a major part in the songwriting and vocal aspect of things.
Jin's voice is the main attraction, with young fans everywhere flocking to hear his chops both live and via streaming services. Jin eventually made his debut as a solo artist in 2022 with his single "The Astronaut."
In 2018, Jin received the fifth-class Hwagwan Order of Cultural Merit from the President of South Korea for his and his group's contribution to Korean culture.
#7 Kim Namjoon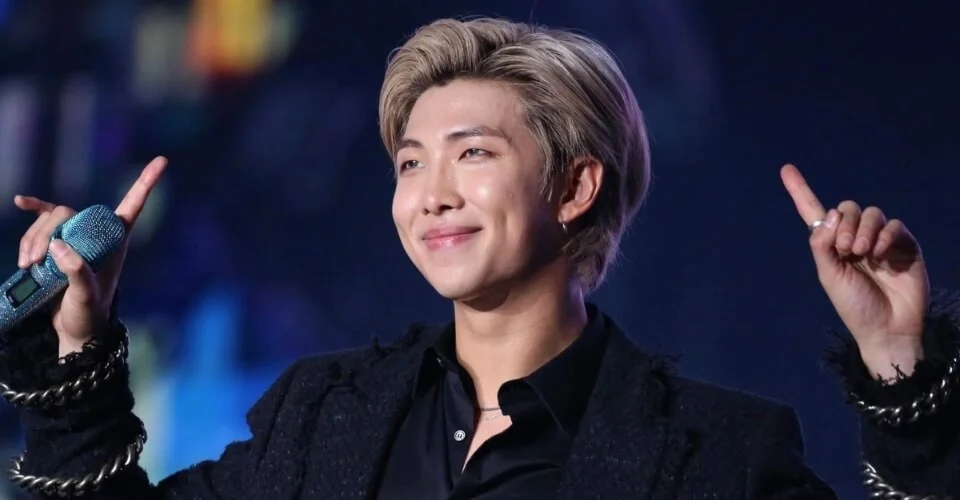 Date of Birth: September 12th, 1994
Profession: Singer
Instagram Posts: 3,07,63,271
Otherwise known as RM, Kim Namjoon is a rapper, songwriter, and producer. He is also the leader of the K-pop boy band, BTS. RM's capabilities as a leader have been proven time and time again.
During every BTS stage performance, the calm and collected leader almost lights the way for his peers. His ability to keep calm when something goes wrong on stage has a cascading effect on the other members as well.
This makes him probably the most loved within the group, and they are not shy to express that. Due to this, fans everywhere take a particular liking to the performer and are drawn to the warmth that he seems to provide for everyone around him.
Though RM debuted as a solo artist back in 2015, it was his second mixtape Mono that grabbed his attention, and it reached the 26th spot on the US Billboard 200.
His official studio album called Indigo was released in 2022 and went on to hit grab the number 3 spot on the Billboard 200. This album was the highest-charting album of all time for a Korean Solo artist.
#6 Justin Beiber
Date of Birth: March 1st, 1994
Profession: Singer
Instagram Posts: 3,18,62,764
Probably one of the biggest names in the industry, Justin Beiber jumped into the scene with his first EP in 2008 called My World. From there on, the Canadian singer and performer steadfastly achieved his title as a teen pop idol.
The second album, My World 2.0, disrupted the industry then, and the single "Baby" seemed to have been played everywhere you went. The hype was real. It was quite the phenomenon as teen girls everywhere were head over heels for the younger musician and marched to every live performance they could. It would not be far-fetched to say that Beiber took the world by storm.
Beiber is one of the best-selling record artists of all time, with many accolades to his name. 2 Grammys, 18 American Music Awards, 22 MTV Europe Music Awards, and 33 Guinness World Records, to name a few.
Forbes named him one of the top ten most powerful celebrities in 2011, 12, and 13. Justin Beiber has established himself as one of the most influential musicians in the scene time and time again.
#5 Arianna Grande
Date of Birth: June 26th, 1993
Profession: Musician
Instagram Posts: 3,38,56,961
After coming into the global spotlight with her role as Cat Valentine in the Nickelodeon shows Victorious, Arianna Grande was signed by Republic Records in 201.
She churned out her debt album called Your's Truly, with her lead single "The Way" grabbing a spot in the top ten of the US Billboard Top 100. Via her unreal vocal range and capabilities, the media quickly drew comparisons of the young performer to the great Mariah Carrey, which is a massive compliment.
With five albums to her name, Arianna holds the record for being the first solo artist to have five number-one debuts and is the most streamed artist of all time across all streaming platforms.
Arianna Grande was named one of Times Magazine's Top 100 Influential People in 2016 and 2019 and Woman of the Year in 2019. Arianna has been a very strong voice in the LGBTQ community, supporting the movement through many campaigns.
She has set a different kind of benchmark for singers everywhere, and most would be lying if they told you that they did not want to be more like her.
#4 Min Yoongi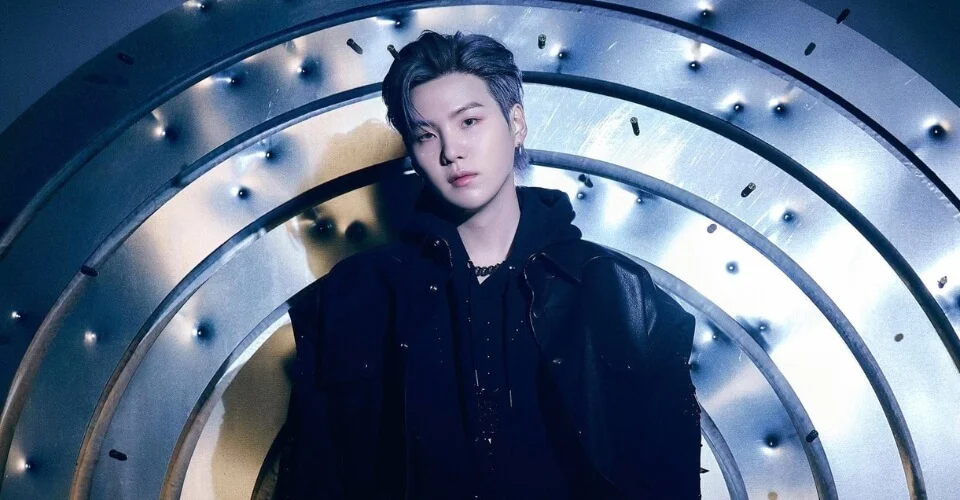 Date of Birth: March 9th, 1993
Profession: Singer
Instagram Posts: 3,44,93,022
Professionally known as Suga, Min Yoongi is one of the in-house rappers for the K-pop group, BTS. While he is an outstanding rapper and record producer, Min Yoongi is a songwriter at heart.
In fact, according to the Korea Music copyright association, Suga has credits for the songwriting and production of over 100 songs. His first mixtape Agust D, released in 2018, grabbed the number three spot on the Billboard world charts.
Like the other powerhouses of talent in the group, Min Yoongi is an electrifying presence on stage. However, without sounding too superficial, man is a God to look at.
If all the talent wasn't enough, the good looks are enough to break necks. Stepping out of the superficial box, Min Yoongi is described by his peers as of the most passionate members of the group.
There is always attention to detail, and having come from a background of hardship, it is clear that he is willing to work hard to get where he wants. Fans have picked up on Suga'story, and this has made them love him even more.
#3 Kim Taehyung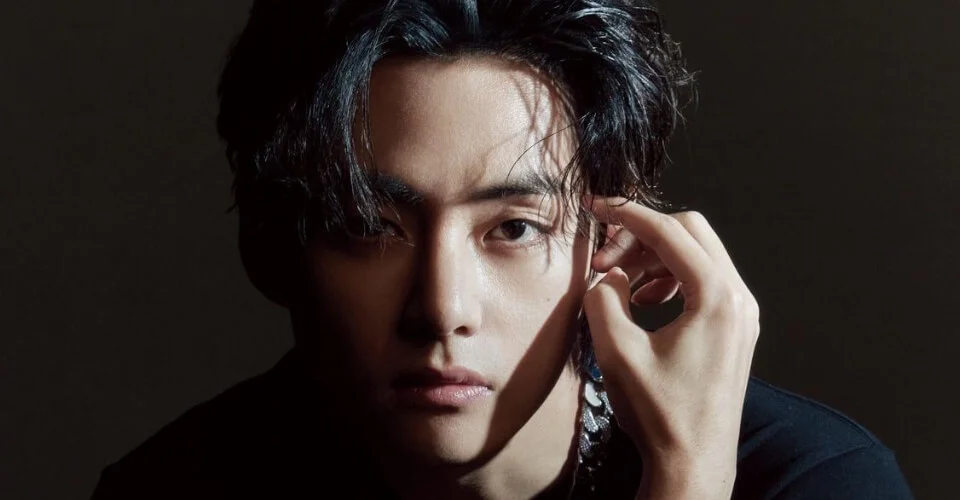 Date of Birth: December 30th, 1995
Profession: Singer
Instagram Posts: 4,05,14,190
Fondly referred to as V, this dynamite performer is the certified eye candy of the group. The K-pop world is filled with good-looking people, but this man's personality stands out.
V joined BTS in 2013 and has released three solo tracks under their name since his debut. In fact, before his debut in 2013, V was a secret member of BTS as executives wanted to keep him a surprise to the fans.
The reason that fans love V so much is due to his personality. Kim Taehyung appears to be an incredibly soft and caring individual. Through every interview, we get a glimpse of what kind of people the members of BTS are, and it is simple to conclude that V is the most caring.
He constantly looks after his peers and even fans that come in contact with him. His kind nature has earned a special spot in everyone's hearts, and this is why V has such a huge following as well.
#2 Jung Kook
Date of Birth: September 1st, 1997
Profession: Singer
Instagram Posts: 6,95,20,558
Jungkook is a core member of the K-pop boy band, BTS. Jungkook has released three solo tracks with the band and eventually went on to work on a single with the famed Charlie Puth called Left and Right. The track sat at the 11th spot on the US Billboard 100.
Jungkook was the first Korean artist to release an official song for the 2022 FIFA World Cup and then went on to perform the song at the opening ceremony as well. Each of the solo tracks released by the BTS boy received much praise and made him the highest debuting solo artist from Korea of all time.
While there are many accolades to his name, and though he may have a voice of an angel, Jungkook is loved for his charm and inability to quit. He is described as a go-getter, someone who fights through any challenge in front of him. The charming personality has captivated the hearts of teens all over the world.
#1 Jimin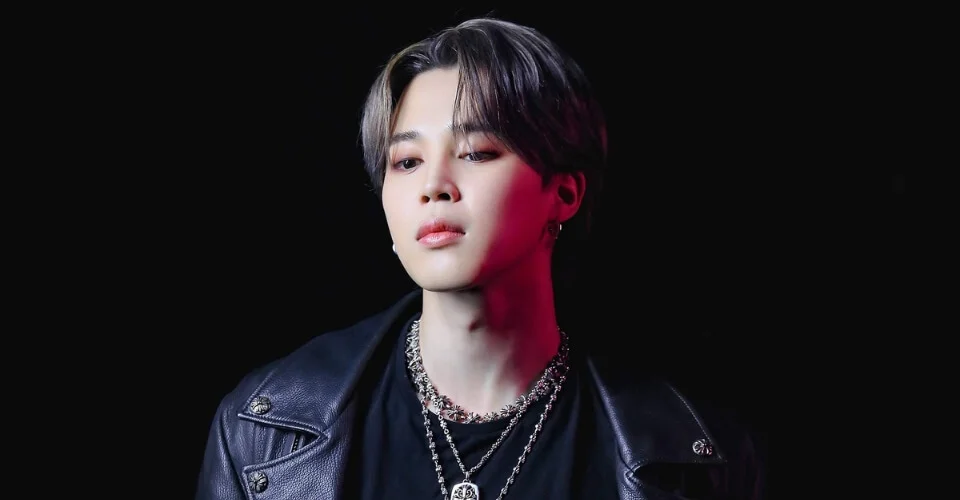 Date of Birth: October 13th, 1995
Profession: Singer
Instagram Posts: 6,98,19,960
Probably the most popular BTS member, Jimin debuted with the K-pop group back in 2013. Jimin is considered the perfect all-rounder, an outstanding dancer, singer, and performer.
Jimin's debut solo album, released in 2023, called "Face," debuted at number one in South Korea and Japan and Number two in the US. Jimin was the highest-charting Korean artist of all time in the Billboard Top 100 and also the first Korean artist to top the Hot 100.
All the ingredients that make the BTS members exist in Jimin too. From charm and humor to talent, he seems to have everything. However, there is one thing that sets him apart from his peers and makes him the most hashtagged celebrity in the world. He replies to his fans. Whether it is through messages or comments, Jimin does leave the BTS ARMY hanging and constantly finds time to interact with them. This has helped him create a very personal relationship with his fans.
One significant detail to note is that every single BTS member dominates the social media space, with a gigantic 30,28,26,873 posts on Instagram. The power group has taken the world by storm and created a phenomenon similar to the wave created by Backstreet Boys back in the 90s.
The only difference now is the existence of Social Media. Platforms like Tik Tok and Instagram have helped catapult the boy band onto the Global stage and have put Korean Pop music on the map.
Top 100 Most Instagrammable Celebrities Of All Time
A way to check who the most popular celebrities are is to check how many social media posts they are involved in/used for. The more posts that use their hashtags, the more famous the celebrity is.
Here we have put together a list of the 100 most Instagrammable celebrities in the world based on how many times their names have been used as hashtags.
Rank
Celebrity Name
Hashtag
Posts
1
Jimin
#jimin
6,98,19,960
2
Jung Kook
#jungkook
6,95,20,558
3
Kim Taehyung
#kimtaehyung
4,05,14,190
4
Min Yoongi
#minyoongi
3,44,93,022
5
Ariana Grande
#arianagrande
3,38,56,961
6
Justin Bieber
#justinbieber
3,18,62,764
7
Kim Namjoon
#kimnamjoon
3,07,63,271
8
Kim Seok-Jin
#kimseokjin
3,02,03,251
9
Jung Hoseok
#junghoseok
2,75,12,621
10
Selena Gomez
#selenagomez
2,64,70,770
11
Taylor Swift
#taylorswift
1,93,73,917
12
Kylie Jenner
#kyliejenner
1,86,90,222
13
Beyoncé
#beyoncé
#beyonce
1,80,93,348
14
Lisa
#lisa
1,60,36,034
15
Virat Kohli
#viratkohli
1,55,20,045
16
Drake
#drake
1,45,44,218
17
Kim Kardashian
#kimkardashian
1,44,69,319
18
Neymar
#neymar
1,37,33,307
19
Rihanna
#rihanna
1,35,72,701
20
Jisoo
#jisoo
1,32,98,431
21
Cristiano Ronaldo
#cristianoronaldo
1,28,16,787
22
Billie Eilish
#billieeilish
1,09,47,351
23
Salman Khan
#salmankhan
98,58,515
24
Kanye West
#kanyewest
92,30,193
25
Shawn Mendes
#shawnmendes
91,04,779
26
Kendall Jenner
#kendalljenner
88,65,821
27
Cardi B
#cardib
86,78,619
28
Michael Jackson
#michaeljackson
77,79,551
29
Demi Lovato
#demilovato
76,35,822
30
Lady Gaga
#ladygaga
69,98,633
31
Travis Scott
#travisscott
63,42,576
32
Donald Trump
#donaldtrump
61,13,256
33
Miley Cyrus
#mileycyrus
58,44,603
34
LeBron James
#lebronjames
57,29,320
35
Priyanka Chopra
#priyankachopra
57,24,064
36
Ed Sheeran
#edsheeran
55,37,808
37
Shah Rukh Khan
#shahrukhkhan
55,20,746
38
Metallica
#metallica
53,97,469
39
Gigi Hadid
#gigihadid
52,41,656
40
Jay-Z
#jayz
50,76,625
41
Katy Perry
#katyperry
49,90,056
42
Chris Brown
#chrisbrown
44,48,725
43
Akshay Kumar
#akshaykumar
43,99,746
44
Elon Musk
#elonmusk
40,07,035
45
Emma Watson
#emmawatson
37,10,868
46
Jennie Kim
#jenniekim
36,74,465
47
Jennie Kim
#jenniekim
36,74,052
48
Adele
#adele
34,04,680
49
Scarlett Johansson
#scarlettjohansson
33,49,956
50
Johnny Depp
#johnnydepp
33,04,536
51
Chris Evans
#chrisevans
32,99,207
52
Robert Downey Jr.
#robertdowneyjr
32,62,573
53
Khloé Kardashian
#khloekardashian
32,49,319
54
Zendaya
#zendaya
31,84,372
55
J.K. Rowling
#jkrowling
31,01,662
56
Dua Lipa
#dualipa
28,95,163
57
Kourtney Kardashian
#kourtneykardashian
27,90,037
58
Leonardo DiCaprio
#leonardodicaprio
27,05,654
59
Lionel Messi
#lionelmessi
26,72,958
60
Shakira
#shakira
26,66,378
61
Post Malone
#postmalone
24,54,065
62
Angelina Jolie
#angelinajolie
24,23,892
63
Paul McCartney
#paulmccartney
23,25,670
64
Will Smith
#willsmith
22,74,587
65
Rolling Stones
#rollingstones
22,25,725
66
Jennifer Lopez
#jenniferlopez
22,17,696
67
Conor McGregor
#conormcgregor
22,02,993
68
Chris Hemsworth
#chrishemsworth
20,74,148
69
Bruce Lee
#brucelee
20,71,738
70
Tom Hiddleston
#tomhiddleston
20,67,941
71
Gal Gadot
#galgadot
18,58,109
72
Lewis Hamilton
#lewishamilton
17,94,370
73
Backstreet Boys
#backstreetboys
17,34,969
74
Kevin Durant
#kevindurant
17,02,317
75
Emma Stone
#emmastone
16,85,573
76
Brad Pitt
#bradpitt
16,62,114
77
Marshmello
#marshmello
16,57,531
78
Jennifer Aniston
#jenniferaniston
16,50,473
79
Kyrie Irving
#kyrieirving
16,35,500
80
Arnold Schwarzenegger
#arnoldschwarzenegger
15,62,644
81
Luke Bryan
#lukebryan
15,10,139
82
Bon Jovi
#bonjovi
15,06,379
83
Daniel Radcliffe
#danielradcliffe
14,87,000
84
Tom Brady
#tombrady
14,72,532
85
Stephen Curry
#stephencurry
14,70,355
86
Keanu Reeves
#keanureeves
14,63,975
87
Megan Fox
#meganfox
14,18,769
88
Kevin Hart
#kevinhart
13,79,433
89
DJ Khaled
#djkhaled
13,43,302
90
Nick Jonas
#nickjonas
12,71,508
91
Bill Gates
#billgates
12,46,143
92
Amitabh Bachchan
#amitabhbachchan
11,72,770
93
Aamir Khan
#aamirkhan
11,42,616
94
Elton John
#eltonjohn
11,30,891
95
Tom Cruise
#tomcruise
10,77,028
96
Vin Diesel
#vindiesel
10,62,835
97
Ben Affleck
#benaffleck
10,56,804
98
James Harden
#jamesharden
10,48,318
99
Tiger Woods
#tigerwoods
10,21,021
100
Heath Ledger
#heathledger
10,11,111
Methodology:
There are many approaches taken here to understand the level at which each of these celebrities stands in their social media presence. For starters, We took the top 100 most celebrities from IMDB, combined with the top 100 highest-earning celebrities as described by Forbes, the top 50 billionares on Forbes and the top 50 most followed people on Instagram. Of these individuals, We carefully looked at how many times each of these celebrity's names has been used as hashtags for other people's posts.

Once we identified the top 20 of those celebrities, we set out to figure out why they were as popular as they were. For this, the general bio and achievements were checked. Moreover, a dive was made into platforms like Quora and Reddit to see how people talk about these celebrities. In addition to this, blogs dedicated to these celebrities were also looked at. This helped pinpoint the main reason that people liked these personalities this much.
If you find yourself wondering which celebrity is in the spotlight and why, it would be smart to refer to this list.
Well, We hope you had a fun read. Don't forget to share this piece of work with your friends, and visit Averagebeing.com for more exclusive content like this one and more!