Met Gala is primarily a fundraising event for the Metropolitan Museum of Art's Costume Institute in New York. Interestingly enough, the Gala was arranged for the creme-de-la-creme of the city, with exclusive invitation only.
Established in 1948, Met Gala has evolved over the decades, reflecting culture, societal beliefs, fashion, and even politics to the extent of each era.
The women chair members mainly led the Gala, as Anna Wintour, Editor-in-chief for Vogue, finally took over the Gala in 1995. She has redefined the Met Gala through inclusivity, international exposure, platforming new designers, and integrating pop culture.
Cut to the present; Met Gala is the most talked-about event annually, where celebrities assemble with the most eloquent yet outrageous costumes. But here's the sitch— designers have full liberty for their creation; however, they must follow a theme every year.
What Is the Met Gala Theme for 2023?
This year, Met is honoring the pioneer of creative fashion, Karl Lagerfeld, who passed away in 2019. The theme is Karl Lagerfeld: Line of Beauty.
Lagerfeld, born in 1933, is considered the creative powerhouse of fashion. The German photographer and fashion designer was affiliated with Chanel, Fendi, Chloe, Yves Saint Laurent, Givenchy, and Balenciaga.
Baroque allegory, European culture, Bildung Self-formation, and his passion for historic inspirations formed the basis of his creative mindset. The industry considered his style as shape-shifting rather than conforming to standard fashion.
Karl Lagerfeld: Line of Beauty is a catalog of his career spanning 65 years. The key challenge for the designers would be to capture the right essence of his philosophy for his tribute. Karl was well-defined as a "complicated man" by his peers. But that's just a small bargain for a creative genius.
Lagerfeld had a penchant for sketching all his ideas, and watching him transform his abstract ideas into 3D masterpieces was an experience to behold. The Line of Beauty book is an insight into his process and also a holy book for aspiring designers. This year would definitely present some iconically riveting looks.
Who Is Slated to Grace Their Presence at Met 2023?
The recent announcement unveiled that Dua Lipa, Michaela Coel, Penelope Cruz, and Roger Federer would co-chair the event. In the previous Galas, Beyonce, Rihanna, Lady Gaga, Blake Lively, Ryan Reynolds, Lin Manuel Miranda, Lil Nas X, and many more have donned the co-chair hat, delivering some of the most buzz-worthy looks.
Although the official list for the Met Gala 2023 guest list is undetermined, some of the biggest names in the industry are expected. Besides, the influencer community brings a huge wave of online engagement with their presence. Emma Chamberlain, Lily Singh, Lisa Koshy, James Charles, Addison Rae, and many more personalities opened the door for youtube/TikTok personalities.
Anna Wintour always carves her guest list with strategy. We shall expect nothing less in terms of diversity. However, in recent years, international celebrities have enjoyed more limelight, such as Priyanka Chopra, Lay Zhang (EXO), Johnny (NCT), Deepika Padukone, Rosé (Blackpink), Psy (soloist), Rain (soloist), and several others.
Needless to say, fans are anticipating their favorite idol on the red carpet.
What Is One Thing We Expect This Year to Change?
Met Gala 2022 introduced 'Gilded Glamour' as the theme— basically, it is the Golden Age in America experiencing rapid industrialization and consistent economic growth.
Most expected, the red carpet looks to imbibe the sentiment of Old America and its nostalgia. But most red carpet looks were disappointing, to say the least, as everyone was trying to "go viral" rather than follow the period theme. The creators will have ample inspiration with this year's tribute to Karl Lagerfeld.
When Can You Watch the Met Gala 2023?
The Met Gala will be held on the first Monday of May, which is the 1st of May, 2023. You can watch it live on Vogue's website and their social handles on Instagram, Youtube, and Twitter.
Regardless, news channels across the globe would present live coverage of the event.
Interesting Trivia About Met Gala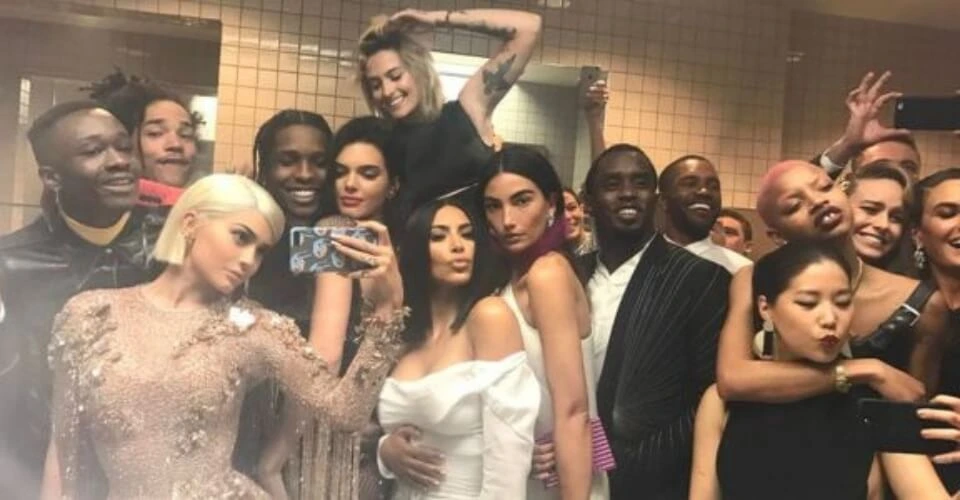 No celebrity is allowed to take selfies once they are inside the premises. This highly exclusive invite-only event is strict about maintaining complete privacy. But still, fans got a glimpse when Kylie Jenner sneaked a selfie in the Met Bathroom.
Do you also anticipate Page-3 for the Met Gala? Are you one of those who love to scroll through the countless Met memes, or do you think it is the most overhyped event? Let us know your take.