Love Is Blind star Bartise Bowden has made headlines again, this time for good reasons. Fans of the popular Netflix reality dating show, Love Is Blind were shocked when Bartise Bowden, a controversial contestant from season 3, announced that he is now a father.
This unexpected revelation has left many wondering who the mother of his child is and what this means for his love life.
Bartise's Instagram post on April 7 featured a series of photos with his baby boy, Aiden, and a caption that read, "Might've been the villain on tv, but I'm gonna be the hero for him. Instagram, meet my little man ❤️ #bigfella." This news caught everyone off guard, as no one was expecting this from the reality star.
So, who is the woman behind this surprising news, and what is their relationship status? Let's take a closer look.
Love Is Blind Star Bartise Bowden Reveals He's a Father: Who Is the Mama?
Although Bartise has not revealed the identity of his baby mama, sources suggest that her name is Olivia Gross. She reportedly gave birth to Aiden on December 27, 2022, but little is known about her.
However, according to Life & Style, Olivia's identity was discovered when Bartise filed an open case regarding their newborn son on April 3. While it didn't take long for them to discover the identity of his baby mama, it is still unclear whether or not they are in a romantic relationship.
The 25-year-old Olivia is said to be from Texas but originally from South Dakota. Bartise, on the other hand, is from Arizona, which raises some questions about how the couple met and where their relationship stands.
Meet Olivia Gross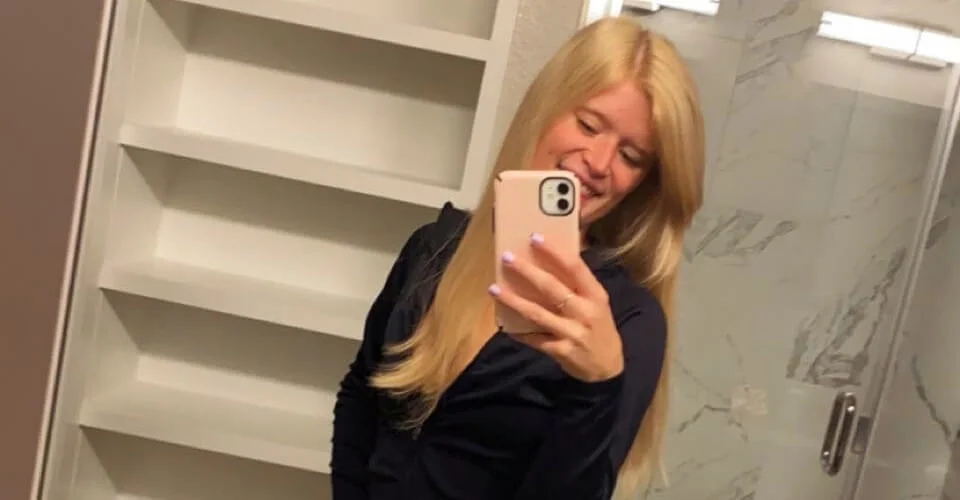 The internet never fails to surprise us, and the fans of Love Is Blind proved it once again. When Bartise announced the birth of his child, fans started sleuthing on the internet to find the mother of his child.
According to a user in the comments section, the mystery woman is TikTok user @livigrl432, also known as Liv Jean, aka Olivia Gross. Liv lives in Dallas, Texas, which is where Bartise also resides. On her TikTok account, Liv has shared countless photos of her and Bartise's baby boy.
Liv and Bartise's child was born in late December 2022, and Liv posted several slideshow photos of the baby on January 28, 2023.
Unlike Bartise, Olivia Gross was not a part of Love Is Blind or any other Netflix reality dating show. It's unclear how the couple met, but they seem to have been together when Bartise was filming for Perfect Match, which was shot in March 2022.
The fact that Bartise was on back-to-back reality shows while Olivia was pregnant has raised some eyebrows. Many fans were quick to point out the timing of the events, and some even commented on Instagram, "The math ain't mathing."
Is Bartise Bowden in a Relationship with the Mother of His Child?
It's unclear whether Bartise and Olivia are still together. Bartise has not commented on their current relationship status, and Olivia has not made any public statements regarding their baby.
However, on Easter Sunday, Bartise posted a photo on his Instagram story that showed him sitting on the couch with his dog, and a woman's hand was visible in the corner of the frame. Although the woman's identity was not revealed, some fans speculated that it could be Olivia or someone new in Bartise's life.
Reactions from Love Is Blind and Perfect Match Alums
The news of Bartise's new baby has shocked and surprised many of his former castmates as well as fans of Love Is Blind and Perfect Match. Kariselle Snow, who appeared on Perfect Match, joked in the comments, "Bartise being the first dad after Perfect Match was not on my bingo card." Meanwhile, another Perfect Match alum, Shayne Jansen, congratulated Bartise and offered his support. Ines Tazi, another Perfect Match star, also congratulated the new dad.
Bartise's ex-fiancée, Nancy Rodriguez, who he dated during Love Is Blind, has not publicly commented on his baby announcement. However, she did post a TikTok video shortly after his announcement with the caption, "Minding my business over here." And, while Nancy Rodriguez has yet to comment on his baby announcement publicly, her recent TikTok video suggests she's just "minding her business."
Bartise Bowden's baby news has created quite the buzz among Love Is Blind and Perfect Match fans.
Although the couple's relationship status is still a mystery, it is clear that Bartise is over the moon about becoming a father. Either way, we wish Bartise and Liv all the best as they take on the new journey of parenthood.