We're here to talk about the internet sensation that is the "It's Gonna Be May" meme. This thing is so big; it's practically got its own zip code!
If you're a fan of NSYNC (and let's be real, who isn't?), then you've probably heard of the "It's Gonna Be May" meme. But in case you're late to the party, let us break it down for you.
What Is the "It's Gonna Be May" Meme?
If you're anything like me, you probably spend too much time scrolling through social media and looking for the latest trends. And if that's the case, then you've definitely come across the "It's Gonna Be May" meme at some point.
You see his baby face smiling back at you with the words "It's gonna be May" overlaid in bold letters, and you can't help but chuckle. It's a simple meme, but it's one that has taken on a life of its own. The "It's Gonna Be May" meme is based on a Justin Timberlake lyric from the 2000 song "It's Gonna Be Me" by NSYNC. The meme usually features a picture of Timberlake with the lyrics "It's gonna be May" written over it.
The meme is usually posted on April 30 to signify the transition from April to May. It's become a popular way for teens and tweens to celebrate the start of the month of May. Who knew that a simple mispronunciation by Justin Timberlake could turn into a yearly tradition?
The Origins of the Meme
The "It's Gonna Be May" meme started with NSYNC's hit single "It's Gonna Be Me" from their second album, "No Strings Attached." In the song, Justin Timberlake sings the line "It's gonna be me" in a way that sounds like "It's gonna be May." It's a subtle difference, but you can't unhear it once you hear it.
Fast forward to 2012, when an NSYNC fan named Kianna Davis created a calendar for herself featuring a picture of JT with the phrase "It's Gonna Be May" written on it. She shared it with her friends and thought it was the end. But little did she know, she had created a meme that would take the internet by storm.
But why is this meme so popular? Well, for starters, it's hilarious.
The meme's popularity led to a Maytag commercial that used it as the intro, which helped spread the word further and cement the meme's place in pop culture history.
Justin Timberlake's Reaction to the It's Gonna Be May Meme
Justin Timberlake is no stranger to the "It's Gonna Be May" meme and even poked fun at it in his own way. In 2016, Timberlake tweeted about it and added the caption with the hashtag #canyoumemeyourself.
In addition to JT, NSYNC's official Twitter account has also poked fun at the meme. The band's official page released snippets of the song that references the meme on 28 April religiously. Why should the memers have all the fun, right?
Join the Fun
So, are you ready to join in on the "It's Gonna Be May" fun? All you need is a bit of creativity and a willingness to embrace your inner NSYNC fan. Don't forget to post your favorite "It's Gonna Be May" meme and join in on the fun. After all, life is too short not to enjoy a good internet meme.  You can create your own memes, share your favorite NSYNC songs, or sit back and enjoy some of our favorite memes.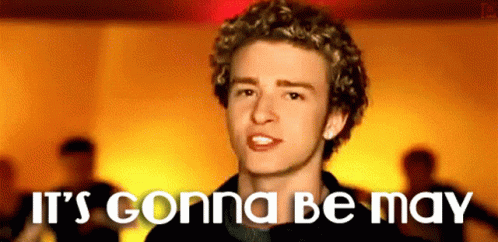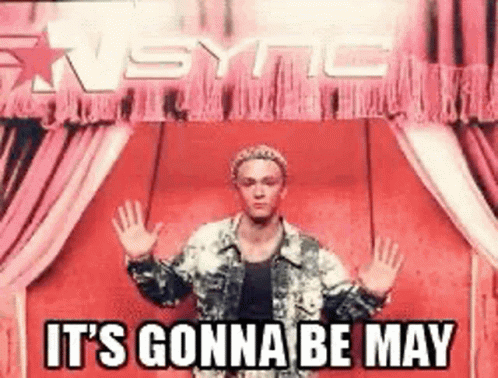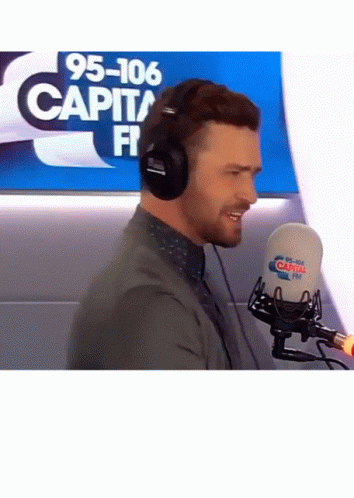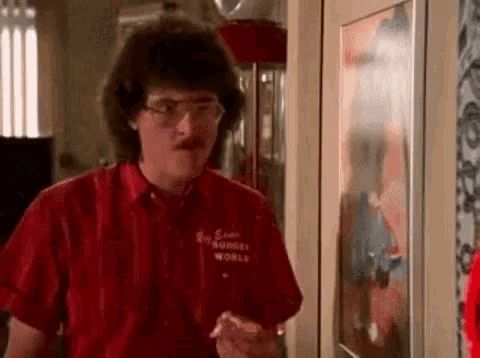 We may not know what the future holds, but we do know one thing: it's gonna be May!
What is your favorite meme? Let us know in the comments below. Check out averagebeing.com so you don't miss any trends and pop culture news!