Barbie is here…and how?
Mattel is at its peak of keeping up with the modern era of inclusivity. And behold! We have a late yet worthy representation.
Mattel, Inc launched the 2023 Fashionistas line on Tuesday, including a Barbie doll with Down syndrome. Their collaboration with the National Down Syndrome Society (NDSS) was key to creating a precise reflection of the community. This limited edition Barbie is available on Mattel's official site for just $10.99.
Let us explore what this feat means–
A doll personifies the coming-of-age of girlhood. It's not just about braiding her hair; it was more about how little girls saw a glimpse of their adulthood.
Throughout history, dolls were a depiction of women of that era. Archaeologists have discovered clay dolls from the ancient Greek, Egyptian, and Asian civilizations, where every creation now gives an estimation of their lifestyle. Some even postulated a traditional, ritual, or mystical usage of dolls. Regardless, these artifacts have historical and cultural significance, denoting the "ideal woman."
According to Charles Baudelaire's essay 'The Philosophy of Toys' from 1853, a doll in a child's hand was a gateway to their imagination. They would talk to the doll as if it was a figment of their personas.
Most kids were observed to have found solace amidst the war-driven nations. Their internal conflict and sustaining childhood were a dichotomy; only a toy was a border between them.
Parents got keener on introducing their children to dolls that could fuel their imagination further. And thus began the artistry of "inspiring dolls."
Barbie – who is she?
She made her first appearance in 1959, and the 60s changed completely after that. From American girl dolls to a grown woman representation outraged quite a bunch.
Many deemed her "too much figure" as provocative for children. But the boomer Karens failed to ignite this outrage. Instead, there was a huge wave for Barbie.
While the 60s revealed a conservative outlook on women, Barbie was a rebellion. She challenged the traditional roles of a woman and opened the imaginary world of possibilities.
Barbie's Impact on a Generation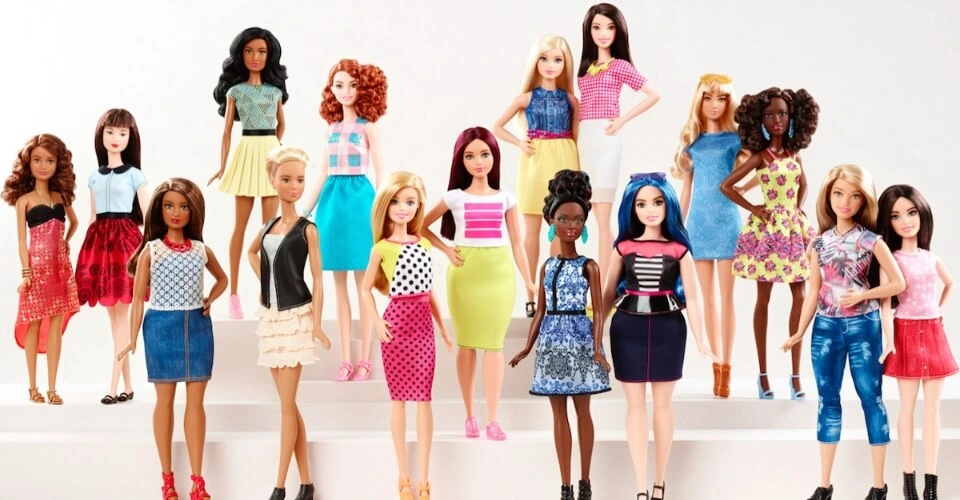 Soon, adolescent girls unlearned a few conformist ideologies and saw themselves in working roles. Barbie was everything, everywhere, all at once– she was a 9-5 woman, followed her passion, wore swimsuits, donned elegant and gender-neutral outfits, and owned a car!
This led girls to question their individuality, evaluate their worth, and challenge the co-existence in the workplace. Moreover, America's second wave of feminism aligned with Barbie's evolution. These parallels marked her monumental existence.
Diverse Representation Matters
In the wake of the civil rights movement, Barbie found her new friend with the first-ever African-American doll. This skyrocketed their sales and brought the "marginalised" to the forefront.
Race was no longer a factor but was more of a feature— a desirable one, to say the least. Soon, every religion/race/gender had one of its own. This wasn't just a representation but also diversified the beauty standards.
Although it's still a long revolutionary road in body-image representation, Barbie has still managed to raise questions about cultural diversity.
Mattel Introduces a Barbie with Down syndrome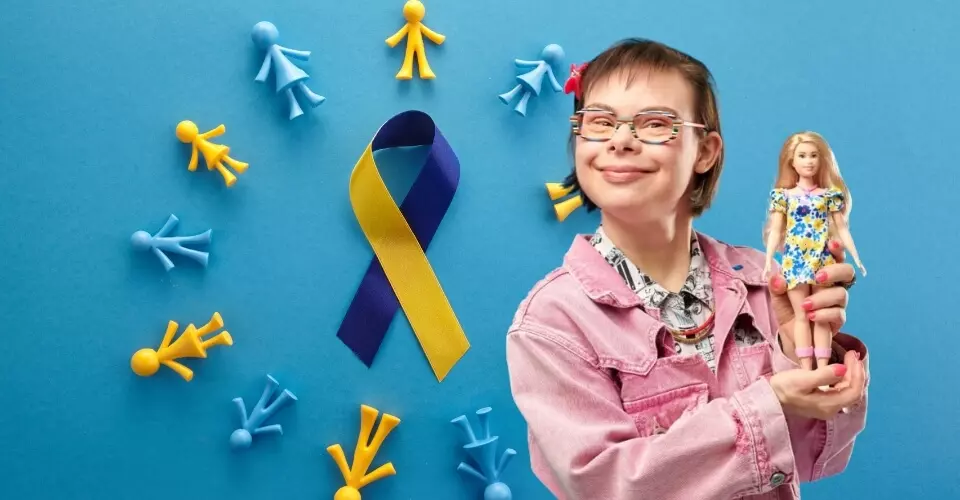 In light of achieving a perfect social media presence and pushing ableism, Mattel has flipped the narrative. Down syndrome alters the normal appearance to a prominent degree. The extra chromosomes are responsible for developmental challenges, thus categorizing them as disabled.
Embodying this with utmost sensitivity was the primary challenge for the creative team. Seeking guidance from medical professionals proved fruitful in carving the features.
First Supermodel with Down's syndrome
Victoria's Secret was out of the inclusivity bag when it introduced Sofia Jirau, the first-ever model with Down syndrome but Sofia was more than just her disability. She was charming and adept for the glorious secret.
While Victoria's Secret was expanding its horizons beyond the "angel tag," Sofia Jirau was a breath of fresh air to their inclusivity campaign.
The dividing comments reflected the journey of acceptance. However, her perseverance made the campaign an instant hit, inspiring several other brands to follow suit.
Awareness and Normalizing Down syndrome
This Barbie is wearing a little floral dress with yellow and blue colors, symbolizing the colors of Down syndrome awareness. This diversity will finally educate people and help in accepting the vivid beauty standards.
The more visibility, the more conscious the choice to accept. And it helps little girls (with any disability) to imagine a future where they are included.
Do you think this was an accurate representation of the community?
Or is this another capitalist gimmick?
What more such initiatives would you like to see in the mainstream media?
Comment below, and let us know your thoughts.