Adam Lambert is a familiar name in the music industry. Back in 2008, he was the runner-up on the popular show American Idol, and ever since, his popularity and fame have just been increasing.
After being the runner-up, he already gained popularity and later released his first debut album, "For Your Entertainment." On this album was a song called "Whataya Want From Me," which became a global hit. Not only was it a hit song, but it was also a Grammy-nominated song.
Soon after the success of his first album, Adam released his second album, "Trespassing," which also managed to rank first in the US and Canada. Not only is Adam a singer, but he has also played a role in the TV-Movie adaptation of The Rocky Horror Picture (2016), which is available to stream on Google Play and iTunes.
He has also served as a judge on the popular Australian show X Factor. But for Adam Lambert, his most significant achievement in his life must be the position of the lead singer of the legendary band Queen. As the lead vocalist, he did several shows in an arena full of thousands of people.
All of his songs are available to stream on several music streaming platforms like Spotify, Apple Music, YouTube Music, etc. Adam Lambert's sexuality has always grabbed people's attention, but is he really gay? And what are the other factors that make Adam Lambert a standout celebrity?
Let's find out!
How Tall Is Adam Lambert?
Adam Lambert is a charming singer; his looks and fashion always grab the audience's attention. One of the main things that makes a person look more attractive is their height.
Since we are talking about Adam Lambert, he is 182 cm (6'0″) tall, making him average-sized. His dressing sense with all the accessories, like rings, bracelets, and chains, suits his personality and makes him look more attractive.
Supporter of LGBTQ, but Is Adam Lambert Really Gay?
The answer to this question is not so surprising. Adam Lambert has always been open about his sexuality and has claimed to be gay. Back in 2009, in an interview, he revealed that he is gay and not ashamed of it; in fact, Adam is quite comfortable with the fact that he is gay.
In 2020, Adam Lambert founded the "Feel Something Foundation." It was a non-profit organization that supported the LGBTQ community.
And he is the first-ever openly gay artist to chart at #1 in the U.S. and Canada after the release of his second album. Even though he is gay, his fans still give him much support and love. Adam is one of those artists who made people admit that the LGBTQ community is not something to look down on; they, too, have the potential to reach new heights.
Is Adam Lambert Married?
Reportedly, Adam Lambert is not married; however, he's been dating Innovation Forum Assistant Oliver Gliese since 2020. They have both made it public and are not shy about publicly showing their love for each other.
Adam Lambert lost many fans when he revealed his sexuality and got into a controversy when he kissed a male band member during the American Music Awards. But now Adam Lambert and his lover Oliver Gliese have received positive comments from their fans and are still together in 2023.
Adam recently posted a picture on his Instagram with Oliver, confirming that they've been dating for 3 years but are still unmarried.
Is Adam Lambert Still with Queen?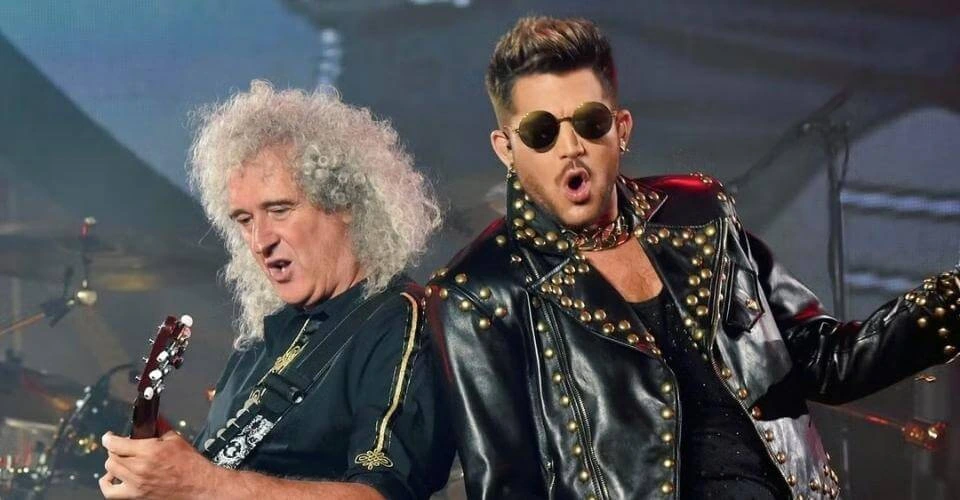 Queen is the name everyone has heard; after all, it's one of the most popular and loved bands of all time. However, the legendary lead singer of Queen Freddie Murphy, died in 1991. After that, the band had some other lead vocalists, and in 2011, Adam Lambert became the new lead vocalist for the band.
Queen and Adam Lambert toured together and even released an album in 2020 called "Live Around the World." This album had songs that Queen and Adam Lambert performed during their tours. This album even charted at #1 in the UK and Australia. But is Adam Lambert still working as the main vocalist of Queen in 2023?
The answer to this question is yes. Queen and Adam Lambert are going to have more tours in 2023 together. It's been 13 years since Adam Lambert was chosen as the lead vocalist, and even in 2023, he is unfazed and will be doing more tours with Queen.
How Rich Is Adam Lambert? New Worth Revealed
Adam Lambert is a globally acclaimed artist and a member of Queen, meaning money is not a problem for him. Talking about today, in 2023, Adam Lambert reported a net worth of $35–40 million.
And this is no shock because he has sold over 3 million albums and has performed for thousands of people. When Adam Lambert became a member of Queen, the range of his tours and his audience both increased drastically.
Not only is he a singer, but he has also worked in a few movies and been a judge and guest on shows, earning money from them too. Even though he is a millionaire, Adam is still down to earth. Running a non-profit organization for the LGBTQ community and publicly supporting them is not something everyone will do.
Adam Lambert is a very interesting person, maybe because he is not only a singer but is also involved in other things. His journey has been incredible, and he is a good example for the LGBTQ community. So this is it for today's blog. Make sure to visit averagebeing.com for more pop culture content.