Has Bud Light's deal with trans influencer Dylan Mulvaney caused the company to lose millions? That's what recent rumors state, but the facts are yet to be unearthed. The hatred against the LGBTQ community has flared once again, affecting a major company now.
In early April, Bud Light had sent a beer to Mulvaney with her face on the can. It was a marketing tactic that the company used with tons of other influencers and celebrities. Little did they know how bad it would backfire.
People were seen responding violently to the deal as if drinking Bud Light would turn them homosexual against their will now. A countrywide bad was called against the beer company, which seems to be affecting their sales.
Videos of people smashing Bud Light bottles have been going viral. One man was even seen destroying packs upon packs of beer in a supermarket as if the mess would be cleaned by the owner of the beer company and not underpaid workers.
The man was eventually arrested, and it came to light that he was previously detained for flashing to a minor, which tells a lot about this so-called righteous ban and the people who are calling for it.
Let's take a better look at the company's standing before and after Mulvaney's endorsement.
Did Bud Light Stocks Drop Due to Dylan Mulvaney Deal?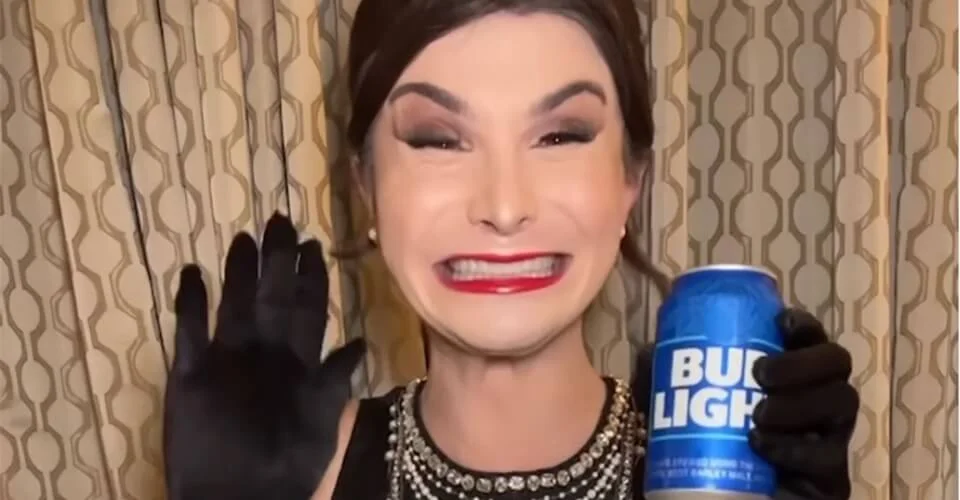 While many claim that the Mulvaney partnership has caused Bud Light's stock price to drop, it may not be true entirely. So let's look closer at Anheuser-Busch, Bud Light's parent company's stock price data.
Anheuser Busch's stocks did see a decline starting April 6 and hit a max dip on April 12. However, it recovered soon after, and its price is back at its normal range. In fact, if you compare the current stock price with its past six months or one year's data, you will find that the stock is actually reaching an all-time high.
Is Budweiser Profitable? How Much Is It Worth?
Anheuser-Busch is a profitable company, and its gross profit for 2022 was $31.481 billion. Its gross profit for 2021 and 2020 was $31.2 and $27.2 billion, respectively.
In the last quarter of 2022, the company's profit was $8 billion. As of April 19, 2023, Anheuser-Busch has a net worth of $111.79 billion. As of April 23, 2023, BUS has a market cap of $129.98 billion. Its market cap has actually risen by 10.98% in the last year.
Who Owns Budweiser Today? Is It a Fortune 500 Company?
Anheuser-Busch became a subsidiary of Anheuser-Busch InBev in 2008. It is the world's largest beer producer and owns multiple global brands, including Budweiser.
The Fortune 500 is an annual ranking of the top 500 corporations worldwide measured by revenue. It is compiled and published annually by Fortune magazine.
Anheuser-Busch, the parent company of Budweiser, is among the Fortune Global 500 companies and ranks 239.
Did Budweiser Lose Money After Sponsoring Mulvaney?
As claimed earlier, Anheuser-Busch's share price has settled down after fluctuating in mid-April. It is a matter of POV to claim that the Dylan Mullvaney incident was the cause behind this decline, as many underlying causes can cause a stock's price to fluctuate. Moreover, the price dipped quite a few days after the endorsement, so it is hard to link them directly.
A parodic tweet went viral claiming that Budweiser had lost $800 million because of the trans influencer. However, many failed to understand that it was a parody and believed in the statement.
Bud Light Tries to Counter the Backlash with New Ad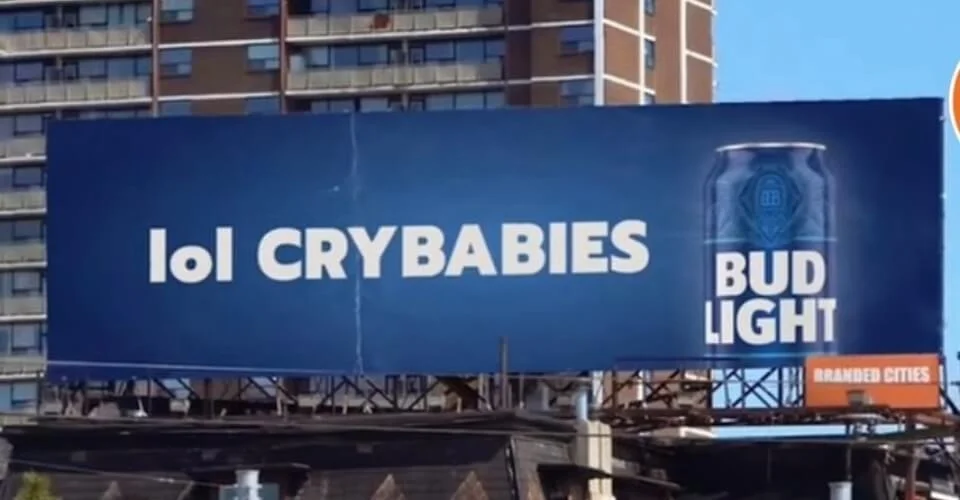 Bud Light is now hoping to win back the audience that it lost after it gifted a can to a trans influencer, Dylan Mulvaney. The beer has now received a new patriotic ad where a Clysdale horse can be seen walking past famous landscapes like NY City, the Grand Canyon, and more. The narration goes: "This is the story of the American spirit."
CEO Brendan Whitworth issued a statement where he explained:
"We never intended to be part of a discussion that divides people. We are in the business of bringing people together over a beer."
Will this ad make people forget about their inner homophobia? The boycott of Bud Light stems more from hatred of the LGBTQ community than any nationalistic sentiment.
Matt Walsh, a conservative commentator, tweeted the following:
"The Dylan Mulvaney endorsement cost Anheuser Busch four billion dollars so far. That's because we spoke out loudly and made them pay the price." He followed it up with: "I guarantee other companies that cater to a similar customer base will think twice before endorsing trans ideology after this. This is a win."
So on which end of this discourse do you stand? Are you all for smashing bottles of beer? Or are you just amazed at how far the topic has rolled?