Hi there! You know what? It's finally time to give you another banger blog you will love and enjoy. Do you know about Halloween? Yup, I'm talking about that day when everyone dresses utterly different than usual and goes door to door to trick or treat. It's a fun day and has a meaning.
On this day, people believe that the souls of dead people come and visit their homes. That's why people dress differently, and all the places become bright because of the lights. So, since we are all anime lovers, don't you want to know about some fantastic anime that can give you a proper Halloween vibe?
Is There a Halloween Anime?
There is no Halloween-based anime, but a lot of horror/spooky anime gives you the same feeling as Halloween. We have Hellsing Ultimate, Elfen Lied, Angels of Death, D.Gray-man, and many more. These anime are not entirely related to Halloween, but you will surely enjoy them if you watch them.
Today, we'll discuss 15 Horror Anime That Are Perfect For Halloween. It sounds cool, right? In this blog, we will discuss spooky and haunted anime that are just perfect for Halloween night, but we'll also talk about some anime with Halloween episodes in them.
[toc]
#15 Cowboy Bebop: The Movie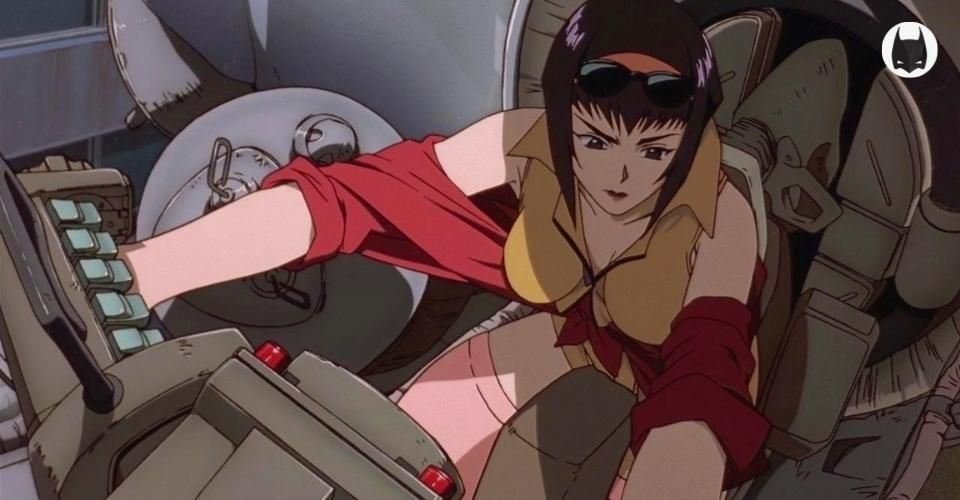 Type: Movie
Number of seasons: X
Number of episodes: 1
Cowboy Bebop is one of the best anime out there. It's a 90s classic, and it's just so amazing. Cowboy Bebop: The Movie came out in 2001, and this movie is just worth your time. In this movie, you will see how a biological weapon is about to unleash and kill many people.
More precisely, everything happens during a Halloween parade on Mars. You heard me, in this movie, things take place in MARS.
Spike, our protagonist, and his team face a lot of trouble, and things worsen with time. So, watch this movie. It will give you the real Halloween vibe.
Characters to cosplay:
#14 Ghost Hunt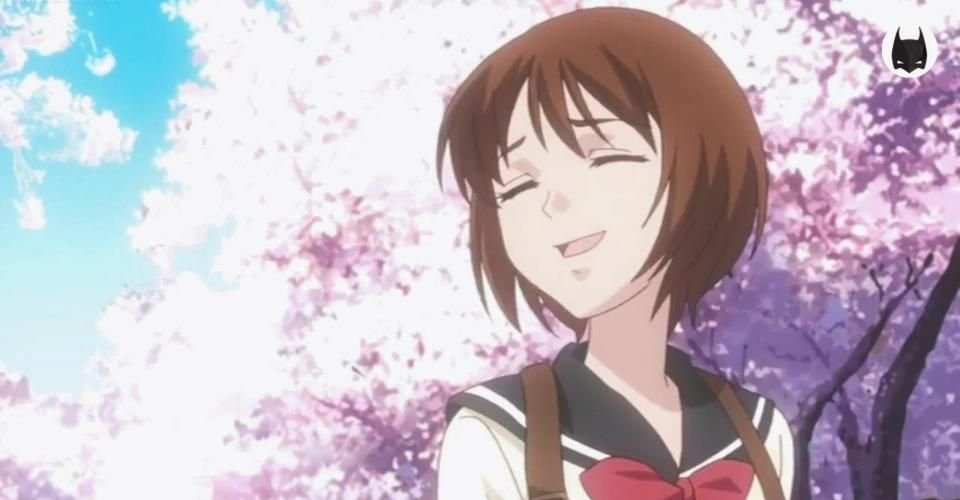 Type: Series
Number of seasons: 1
Number of episodes: 25
Have you ever wondered what it would be like hunting ghosts? I'm being serious. Do you want to be a ghost hunter? I guess not because it's so dangerous. Taniyama Mai is a student who loves sharing her ghost stories with people around her.
Most stories revolve around an abandoned school building near where Mai studies. One day she meets a strange person named Shibuya Kazuya, and he is the person who solves all the mysteries related to this abandoned school building.
An incident gets Mai caught in all this, and that's when she starts facing problems associated with the paranormal world. This anime is fun to watch and fits the Halloween theme very well. That's because it has spooky music and is filled with ghost mysteries.
Characters to cosplay:
Shibuya Kazuya
Taniyama Mai
Takigawa Houshou
#13 Rosario + Vampire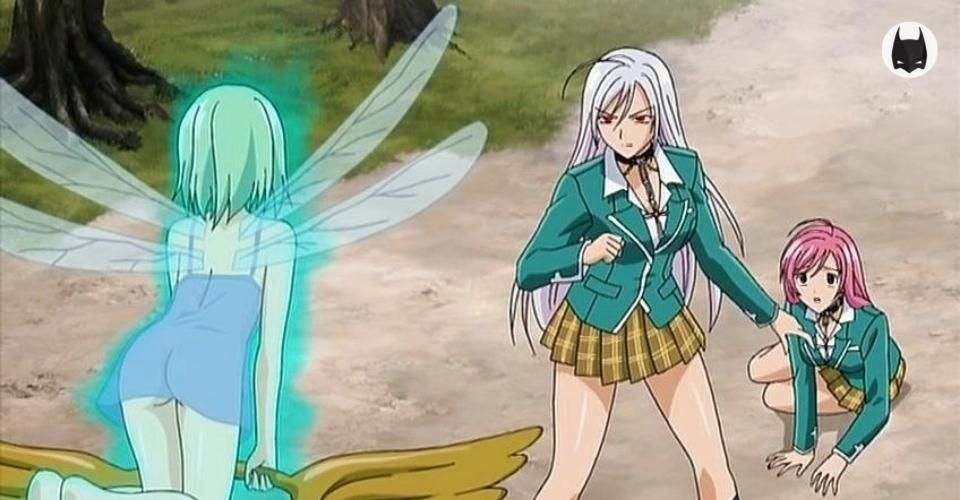 Type: Series
Number of seasons: 2
Number of episodes: 26
Ok, so we know how people dress differently during Halloween; some dress up as vampires, like werewolves or monsters, etc., and everyone dresses uniquely. This anime has all kinds of monsters and different creatures, and this is just perfect for Halloween, not to mention it is pretty funny and has excellent fan service.
Tsukune Aono is having a rough time because he wasn't admitted to any high school. Soon, his parents admitted him to Yokai Academy, but no one knew that this was no ordinary academy. In this academy, everyone is a monster, and many different types of creatures.
And one rule of this academy is that any human found here will be killed immediately. Our protagonist soon realizes he is in big trouble, but after encountering the most beautiful girl in the school, Aono decides to study there while hiding his real identity. This is a must-watch anime during Halloween.
Characters to cosplay:
Shirayuki Mizore
Akashiya Moka
Kurono, Kurumu
#12 Detective Conan: The Bride of Halloween
Type: Movie
Number of seasons: X
Number of episodes: 1
Detective Conan is one the anime that has over 1000 episodes, and this anime is loved globally. This movie just came out in April 2022. And yes, since it's a Detective Conan movie, you know there will be a lot of suspense and thrill. Halloween season just started, and Miwako Sato is going to marry Wataru Takagi.
However, their marriage doesn't go well. An unknown person attacks, and Mr. Takagi gets hurt while protecting Miss Sato. These things trigger some memories of the bride. Now Conan must find out what's wrong. Soon, everything gets more intense. This movie is perfect for watching on Halloween night; you can even enjoy it with your family.
Characters to cosplay:
Conan Edogawa
Ran Mori
Furuya Rei
#11 The Junji Ito Collection
Type: Series
Number of seasons: 1
Number of episodes: 12
Junji Ito is not an unknown name in the manga/anime world. He can be considered one of the best Horror Mangaka of all time. His art is fantastic, and I bet you'll be terrified for many days after reading or watching his creation.
The Junji Ito Collection is a 12-episode long anime, and each episode is different from the other this anime is a collection of different stories made by Junji Ito. Some of his most terrifying stories are about a slug that starts growing inside a girl's mouth or the story of an attractive girl who gives you cursed advice, and many other horrifying stories.
If you watched this on Halloween night, I'm sure all the spirits will visit your place and watch it with you, so be careful.
Characters to cosplay:
#10 Another
Type: Series
Number of seasons: 1
Number of episodes: 12
To be honest, if you have not watched this anime, then you have missed a whole lot of suspense and thrill. Kouichi Sakakibara is going to attend his new school Yomiyama North Junior High.
He is in class 3-3, and this is where everything starts. In this class, there is a girl named Mei Misaki, but no one ever acknowledges her presence. She is like a ghost that everyone neglects to see.
Sakakibara becomes friends with Mei, and the dark secrets of this class and a curse get revealed to him. This class has a lot of mysteries and a lot of deaths that happened because of the curse.
Lots of tragedies are happening. People are dying one by one, and no one is trying to figure out what is happening. But Sakakibara and Mei will uncover the truth. Believe me, when I say this, you are not ready for it.
Watch this anime on Halloween night. I assure you that you won't feel alone even for a minute.
Characters to cosplay:
Mei Miskai
Kouichi Sakakibara
Sakuragi, Yukari
#9 Hellsing Ultimate
Type: OVA
Number of seasons: 1
Number of episodes: 10
Halloween gives us a spooky vibe/feeling, and if you want to see something that can increase this, you should watch Hellsing Ultimate. This anime has a gore theme that means a lot of bloodshed, and it might make you uncomfortable while watching, but I bet you won't drop it.
When the sun sets and night comes, creatures who hide beneath come to the surface, killing whoever comes in their way and devouring them as food. There is an organization called Hellsing that fights these creatures and maintains peace.
The greatest weapon of Hellsing is a vampire who kills his kind and saves humans. His name is Alucard, the vampire. No one knows why he helps humans. His motive is hidden.
Later a girl named Seras Victoria is introduced. She becomes the partner of our vampire, and now both of them fight these creatures together.
Characters to cosplay:
Alucard
Seras Victoria
Sir Integra
#8 Rock Lee & His Ninja Pals
Type: Spin off
Number of seasons: 1
Number of episodes: 51
Naruto Series is familiar to everyone. It is one of the best anime of all time and part of the big three anime. Naruto Spin-off: Rock Lee & His Ninja Pals is based on the adventures of Rock Lee, the student of Might Guy.
We all know that Lee can't use Ninjutsu or Genjutsu because his chakra flow is not constant, but we can't ignore that no one besides Might Guy can defeat him in a taijutsu fight.
To be honest, if you want to watch something good with a good plot, you should watch this spin-off. And in one of the episodes, Village Hidden in the Leaf is celebrating Halloween, and they get interrupted by Tobi and Deidara. You should watch this for sure.
Characters to cosplay:
Rock Lee
Neji Hyuga
Tenten
Might Guy
Naruto Uzumaki
Sasuke Uchiha
P.S: YOU CAN COSPLAY EVERY NARUTO CHARCTER
#7 Hyouka
Type: Series
Number of seasons: 1
Number of episodes: 22
There is no way you don't know about this anime. Hyouka is one of the best school-life-based anime. We have a cute girl and a fantastic MC, and watching side characters is fun. This anime is not focused on romance like other slice-of-life anime.
It is unique, and that's why people love watching this anime. Our story starts with Houtarou Oreki, who has no interest in his colorless life.
Soon his older sister forces him to join the classic club where a mysterious but cute girl Eru Chitanda is seen.
Look, you have to watch this anime to find out what exactly is in it, but episode 14 of this anime is Halloween based, where people can be seen wearing different costumes. It's a fun episode to watch.
Characters to cosplay:
Oreki Houtarou
Chitanda Eru
Fukube Satoshi
Ibara Mayaka
#6 Shiki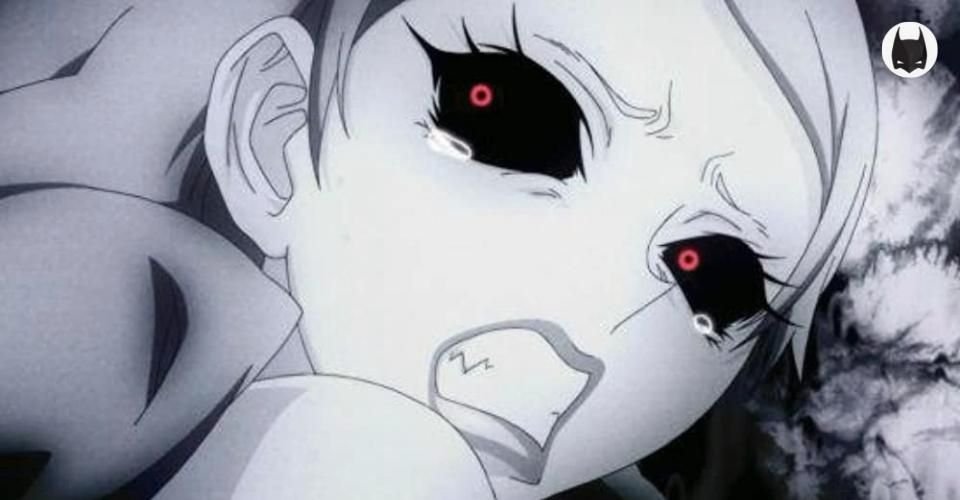 Type: Series
Number of seasons: 1
Number of episodes: 22
Everyone knows about vampires and what they do. They are creatures/monsters who look similar to humans, but they drink blood for survival, and they'll die if they come out in the sunlight.
Shiki is a horror anime with the concept of vampires, and suspense is created from the beginning. There is a small village where people live peaceful lives, but everything changes when a beautiful teenage girl dies.
More people start dying, and everyone thinks it's a pandemic, but Toshio Ozaki, the village doctor, knew it was something else. Everything begins when a new family comes to live in a mansion, and members of those families are not ordinary; they are behind everything.
Shiki is one of the best anime to watch during Halloween. It will keep you entertained, and you should watch this anime while eating candies.
Characters to cosplay:
Megumi Shimizu
Seishin Muroi
Kurashiki Sunako
Kurashiki Chizuru
Ozaki Toshio
#5 Yamishibai: Japanese Ghost Stories
Type: Series
Number of seasons: 10
Number of episodes: 130
We all know that Halloween is all about ghosts and monsters. It's a fun festival that creates a spooky environment. Now here's the thing, imagine you are done 'trick or treat'-ing, and now you are at home, and you want to watch different horror stories based on Japanese urban legends, but you don't want them to be so long. That's when you should watch Yamishibai:
Japanese Ghost Stories. This anime has ten seasons and has 13 episodes in each season, but all the episodes are not more than 4-6 minutes. You'll get to know about many horror urban legends that will scare you for sure. This is a must-watch anime on Halloween night.
Characters to cosplay:
We are not mentioning any particular character because there are many different characters. Once you watch this anime, you will get multiple guaranteed costume ideas.
#4 Soul Eater Not
Type: Series
Number of seasons: 1
Number of episodes: 12
Soul Eater Not is a part of another anime named Soul Eater. It is set in the same universe and written by the same author. You might not know, but the plot of both anime is almost the same.
In one of the episodes, we see people getting ready for Halloween, and the whole anime gives a Halloween vibe because of its plot. Death Weapon Meister Academy is where people who can transform themselves into weapons learn how to use their power and the responsibility that comes with such great energy.
These exceptional students are called Meisters. But in Soul Eater Not, we'll see three students who are not so talented, and they are only learning how to control their power and how not to kill anyone with this dangerous power.
Tsugumi Harudori, Meisters Meme Tatane, and Anya Hepburn become friends and start studying at Death Weapon Meister Academy, but their lives will not be at par with usual.
Characters to cosplay:
Death the Kid
Evans Soul Eater
Albarn Maka
Thompson Patricia
Nakatsukasa Tsubaki
#3 Himouto! Umaru Chan OVA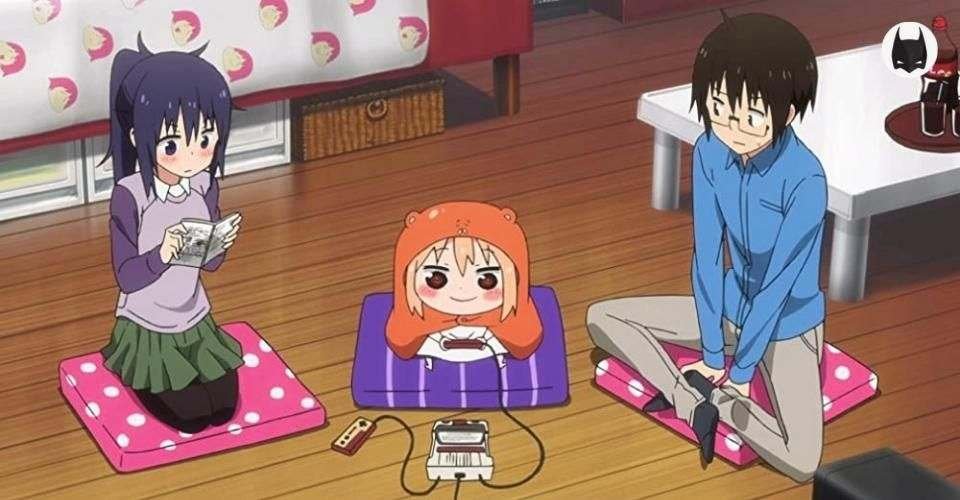 Type: OVA
Number of seasons: X
Number of episodes: 2
Himouto! Umaru Chan is one of the cutest anime with a cute female protagonist. Umaru Doma is an example of a perfect student. She is good at studies and even at all kinds of sports and activities.
Her beauty is famous all over the school and even outside the school. However, when this girl returns home, she changes from a perfect student to a lazy otaku who loves playing video games and eating junk food.
Omaru Chan OVA has two episodes, and since it was aired in October, creators made sure to give it a Halloween touch. It's a fun anime to watch; try it out.
Characters to cosplay:
Umaru Doma
Sylphynford Tachibana
Nana Ebina
Alex Tachibana
Kirie Motoba
#2 Ouran High School Host Club
Type: Series
Number of seasons: 1
Number of episodes: 26
One of the best reverse harem anime, this is a must-watch anime. Haruhi Fujioka is a simple girl who loves studying and doesn't interact much with people. She recently joined Ouran Academy. In this academy, there is a Host Club filled with the most attractive boys in the academy.
Unintentionally Haruhi breaks an expensive vase, and now she has to pay for it. The club asks her to become a part of the club instead of paying them, without realizing at first that Haruhi was a girl.
In this anime, there is an episode called "Until the Day It Becomes a Pumpkin!" this is an entirely Halloween-based episode with many fun elements.
Overall, this is fantastic anime, and you'll love watching it.
Characters to cosplay:
Fujioka Haruhi
Suou Tamaki
Hitachiin Hikaru
Ootori Kyouya
Hitachiin Kaoru
#1 Blood: The Last Vampire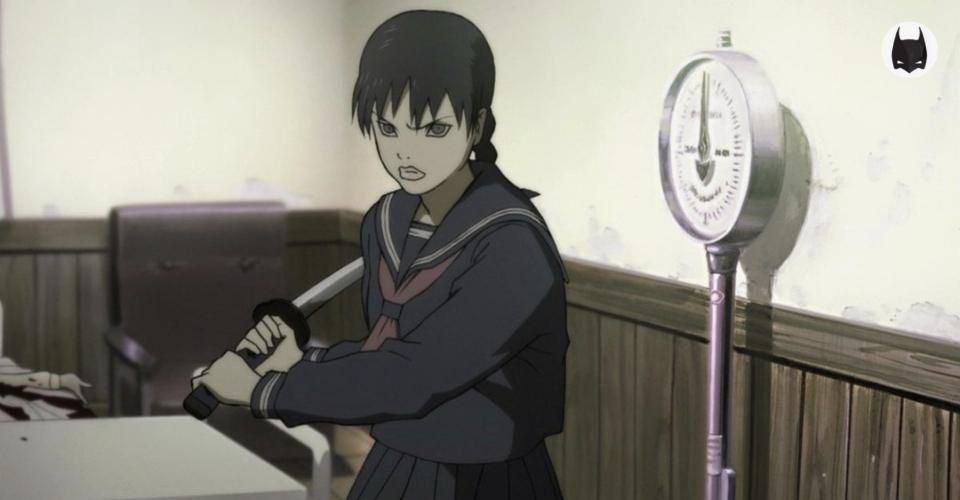 Type: Movie
Number of seasons: X
Number of episodes: 1
Blood: The Last Vampire is considered the closest to a Halloween anime. This movie is only 45 minutes long, but it still has a lot of action, and everything takes place on a Halloween night.
There are two movies with the same name and plot, but one was released in 2000 and the other in 2009. We are talking about the one released in 2000 for now.
Saya might look like any ordinary girl, but she is a vampire daughter of a human father and vampire mother who works for the government as a demon hunter.
For her new mission, Saya is sent to Kanto High School to study like other students. Someone in her class is not a human but a demon, and that's the target that must be killed. A lot happens behind the scenes, and you might just get to see more than one demon.
Things get more intense on Halloween night. Will Saya be able to succeed in her mission? Watch it and find out.
Characters to cosplay:
There are no other characters in the series that are fit for cosplay.
I hope you liked today's blog based on 15 Horror Anime that are perfect for Halloween. Besides the ones mentioned above, here are a few more honorable anime mentions worth watching during Halloween.
Honorable Mentions
Berserk
Mononoke
Elfen Lied
Tokyo Ghoul
Paranoia Agent
FAQs
Which anime has Halloween Episodes?
There are a lot of anime with Halloween episodes, but the best ones are
Bleach
Gintama
Hyouka
The Melancholy Of Haruhi-chan Suzumiya
Can Halloween Anime Be Scary?
An anime related to these themes can be scary if we talk about the spooky or horror theme. Anime like Shiki or Juji Ito can be dangerous since they are horror-based, but anime like Umaru Chan or Ouran High School Host Club is fun to watch. But if it's a slice of life, it'll be more fun to watch and not be scary.
What Is a Horror Anime Called?
It's called Horā. (This is the Japanese translation of horror; there was no result for what is horror anime called)
What Anime character should I be for Halloween?
Ken Keneki from Tokyo Ghoul
Sebastian Michaelis from Black Butler
Megumi Shimizu from Shiki
Lucy from Elfen Lied
We hope you got at least a couple of anime to binge this Halloween. Let us know it all on our Instagram handle here and do visit averagebeing.com for more awesome anime content.