Fans of Billie Eilish panicked about her safety and whereabouts on April 25th. The reason behind the worry was the most bizarre thing you have heard in a while.
A man was encountered holding a "FREE BILLIE EILISH" sign atop the KTLA structure on Sunset Boulevard. Minds of passersby were flooded with questions like Why did the man get atop? What happened to Billie Eilish? From who or what does she need to get freed? Last but not least, what is the guy on?
The fact that the bad guy singer has been AWOL from social media for some time also didn't help fans' anxiety. Everyone thought that the singer had been arrested—this weird turn of events made fans turn to Google to verify their favorite singer's whereabouts.
Is Billie Eilish in Jail?
No, Billie Eilish is not in jail, and she is in no trouble either. You might be worried due to the absolute silence on her social media accounts, but that is most probably because she is taking a break from everything.
The "Free Billie Eilish" sign is just a hoax that was probably made to draw attention. Every social media website would have been flooded by posts by now if she was indeed detained or captive.
"Free Billie Eilish" Explained
An unknown man climbed up the KTLA structure on Sunset Boulevard and held a sign that said "FREE BILLIE EILISH." However, the motives behind his actions are still unclear since the singer is not held captive by anyone.
The man stayed on top and played an electric guitar before finally turning the sign, whose backside said: "MK ULTRA SEX SLAVES DONALD MARSHALL CLONES." This new message is even more cryptic than the first as it refers to Donald Marshall, the man who wants to educate the world about his celebrity cloning operation, which the Illuminati run.
Marshall has previously claimed that The Island movie was produced by the Illuminati. It is possible that the man believes Billie Eilish has been cloned, and the present person is just a replacement and not the actual celebrity.
Did Donald Marshall's theories influence him, or has he seen the same operation that Marshall claimed to be true? Alternatively, this might just be a bad case of edibles gone wrong.
While Billie Eilish has not been arrested or detained, the same cannot be said about Mr. Climber, as authorities shortly escorted him away.
What Happened at Billie Eilish's House?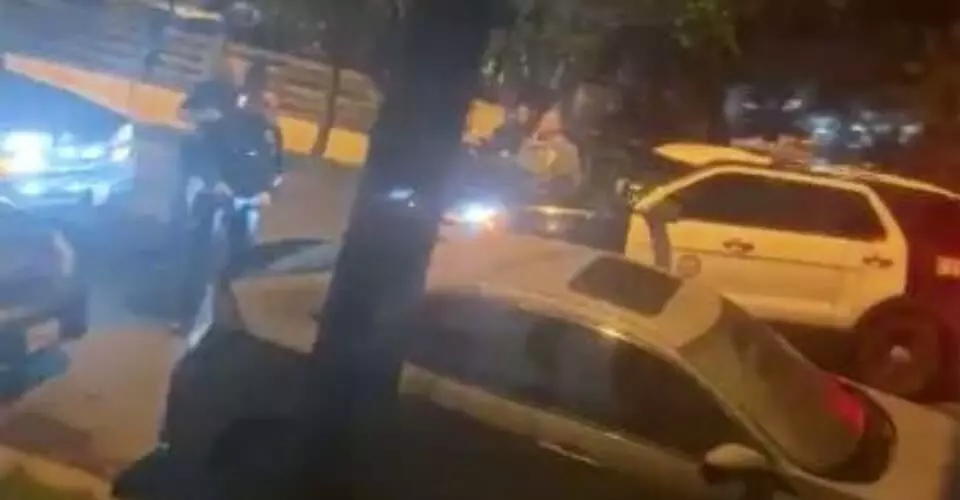 In January 2023, the house of Billie Eilish's parents in LA was broken into by a man who jumped the fence. The masked intruder wore all black and was lurking around the backyard.
The house sitter received an alert as the man was caught on camera, and the police were called immediately. The man was arrested, and there were no injuries or stolen objects.
Fans have made fun of the unknown sign-holding guy, commenting about his lack of punctuation and making fun of what he actually wanted to mean.
It is good that the majority of the fandom took it as a bizarre joke and didn't plot murder right away.
Yes, This is it! There are no lengthy pages of explanation for this act.