A comic artist/writer can create a character, but it is the reader's imagination that materializes the 2-D into 3-D. The fandom spins thread after thread on Reddit and other forums, discussing the potential actors for a comic.
@Mizuriau and @JaxonDerr were the first in the Teen Titans fandom who captured Raven's essence perfectly.
This scroll-stopping post blew up in the fandom, unifying the mass opinion. Well, who wouldn't agree on how well Jenna morphed into Raven? As James Gunn announces a Teen Titans live-action movie, the DCEU is set for an epic comeback.
Let's Rave About Raven
Teen Titans is a relatable comic about five teenagers who save the world. An easy premise, you say?
The complexity lies in the teenage angst that comes with growing up. Navigating through their lives as they fight the evil forces is a story we all imagined we could be a part of.
Raven is one such enigmatic character in the bunch that is still, by popular opinion– "the most underrated." Her origins would have shaped her being, but on the contrary, she defied all odds.
Born as a hybrid between a mortal and a demon, she inherited supreme powers from her father. However, when confronted with him, she refuses to use her powers for destruction. This decision cemented as her one of the strongest heroes.
With her stern practice in controlling her emotions, she enhanced her inherent powers like empath (sense and alter other's emotions), teleportation, manipulation of time, time travel, and so on. Overall, this girl is an embodiment of triumph over your inner demons (quite literally).
Why Is Ortega Jenna Perfect for the Role?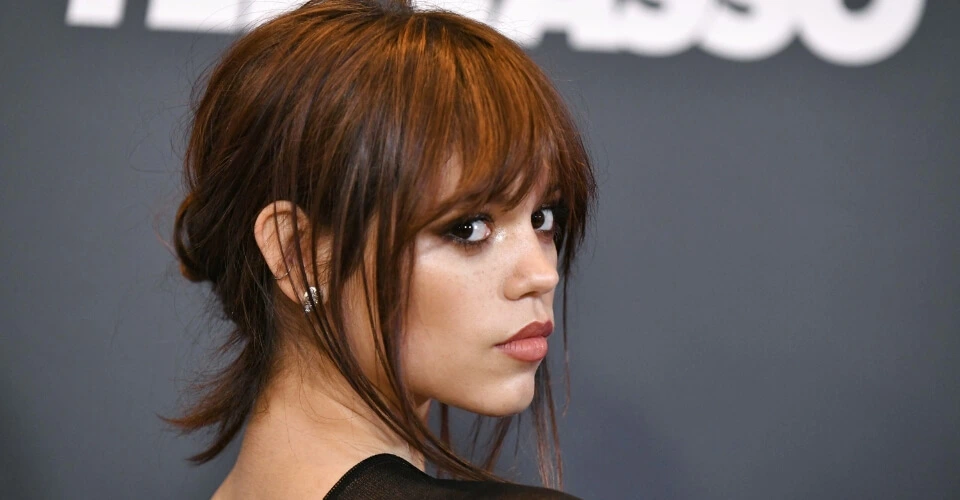 Ortega has mastered the expression of inner turmoil. The Wednesday saga proves she can express teenage angst while remaining completely poker-faced.
Although some fans argued that she might express Raven as Wednesday– who are still completely different entities, the counter-argument to this is her diverse filmography other than Wednesday. The main point of the popular opinion is her conviction to embody a character. Wednesday's consistency is not child's play.
Riding the Jenna Wave…
Let's call a spade a spade– DC needs fuel. Black Adam was decent but couldn't match the Black Panther sequel. The constant comparison is jarring, but that's how numerical the box office is.
Jenna Ortega, starter Wednesday, managed to top the Netflix algorithm even with heavy hitters as contenders. Her off-screen personality garnered her a dedicated fandom. She has become the voice of the quiet girl on the last bench.
Nevertheless, a relatable actor is worth more than all the expensive CGI. A person who can draw the audience in is the real currency of cinema.
Moreover, her acting has never failed to grab attention (i.e., The Fallout).
What do you think of "Jenna meets Raven"?
Will she be able to embody Raven's silent charm, or who do you think is more suitable for the role?
Let's meet in the comment section as we hype together for the Teen Titans movie.