Picture this: you're scrolling through TikTok, enjoying all the fun and quirky content, and suddenly you come across a video of someone asking, "How Did Squidward Die?" Well, buckle up, kiddos, because we're about to dive into the dark and twisted world of SpongeBob SquarePants.
We all know Squidward Tentacles, the pessimistic octopus from the show who loves to hate his neighbor, SpongeBob. But what if we told you that there's a spooky story about him killing himself with a shotgun that's been making rounds on the internet for years? Don't be scared, kids, because it's just a story, but it's a doozy.
Now, before we proceed any further, let's get one thing straight:
Squidward did not actually die in any episode of SpongeBob. This creepypasta is a fan-made horror story that spread like wildfire across the internet.
The Story Behind Squidward's Suicide
Legend has it that "Squidward's Suicide" was supposed to be the premiere episode of SpongeBob SquarePants season four. But instead of laughs and giggles, the episode allegedly showed Squidward, the pessimistic octopus, taking his own life with a shotgun. Yikes!
The story first surfaced on 7chan's /x/ (paranoid) board when an anonymous user shared his internship experience at Nickelodeon Studios in 2005. The author claimed to have seen the lost episode during his internship and described the horrified reaction of the production team as they reviewed the gory and ghostly footage that wasn't authorized to be included.
As the story goes, the production team was reviewing the episode, and everything seemed fine until the animators and editors noticed some strange and horrifying images that were not supposed to be in the show. These images included gory scenes and ghostly sound effects that made everyone's skin crawl.
The Creepypasta Story
So, let's start from the beginning. On April 6th, 2010, someone posted a creepy story on the internet about an episode of SpongeBob called "Squidward's Suicide." The story was narrated by an anonymous person who claimed to have worked at Nickelodeon Studios during his animation internship. According to the story, the episode was supposed to be season four's premiere, but things turned dark.
The Spread of Squidward's Suicide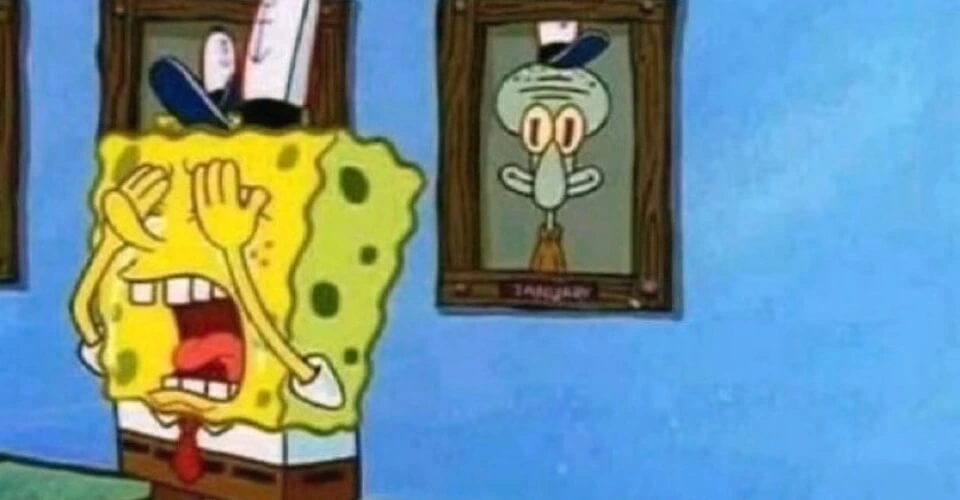 Now, if you think this story sounds like something out of a horror movie, you're not alone. Of course, the story didn't stay confined to the internet's dark corners. In fact, the story became so popular that people started making videos and animations based on it.
In 2011, YouTuber MrCreepyPasta shared a reading of "Squidward's Suicide," which gained over 900,000 views in just three years. Other YouTubers followed suit with their own creepy readings and even animated versions of the lost episode.
And now, the mystery of "Squidward's Suicide" has even found its way to the popular social media platform TikTok. People are recording their reactions after searching for "How Did Squidward Die?" on Google.
We don't blame them for being creeped out – the thought of our beloved Squidward taking his own life is definitely not a pleasant one.
Twitter had some thoughts on the Squidward passing away too:
Author's Response
But wait, there's more. In 2013, the author of the original creepy story identified himself as "SuicideSquidward" on Reddit. He admitted to writing the story and was surprised and happy that it had become so popular. He said that it was great to see something he created still making waves on the internet years later. We can't blame him for feeling proud – his creepy story has certainly impacted SpongeBob fans everywhere.
Let's all take a moment to appreciate the quirky, lovable characters of SpongeBob SquarePants and leave the horror stories to the professionals. After all, we don't want to give Squidward a heart attack, do we? And if you ever come across a video asking, "How Did Squidward Die?" just remember to proceed with caution.
So, what do you think of this wild ride on Squidward's supposed demise? Do you believe in creepypasta, or is it just a bunch of hooey? Leave a comment below and let us know!
If you're craving more pop culture news and entertainment, head over to Averagebeing.com.