Muse Asia gets hacked. The name change and other damages explained!
Let's face it, the world would be much darker and mundane in the absence of Japanese anime. After all, we watch these shows to escape the reality of what mankind has to deal with regularly. Now it seems that a major network on YouTube which made our dreams come true by bringing anime (legally) to South Asian folks, has struck an iceberg, but this isn't Titanic so keep calm even though you might be missing a few anime you were feasting your eyes on for a couple of days.
Muse Asia is one of the best channels on YouTube where you can watch anime for free. Aside from Ani-One Asia, it is one of the few networks that lets South-Asian people consume anime like Spy x Family, Beelzebub, Welcome to Demon School Iruma-Kun, and many more. They're a Taiwanese and Singaporean distributor group fulfilling the desires of broke otaku across the globe.
Not too long ago, the channel was hacked by a malevolent entity. That individual or the group deleted a lot of content on the channel. Most speculate that crypto scammers had hacked the accounts since the main channel's name was changed to "Ethereum 2.0".
The widespread hack also impacts the branches like Muse India. Since then, some of the content has been added back, but the entire process will take quite some time.
Here's a quick snap of the channel's name and deleted content by the hackers.
Hours after the incident. Muse Asia finally got some help and seemed to get hold of the channel again. Thanks to YouTube support, A ton of content was already retrieved from the hands of the deadly hackers.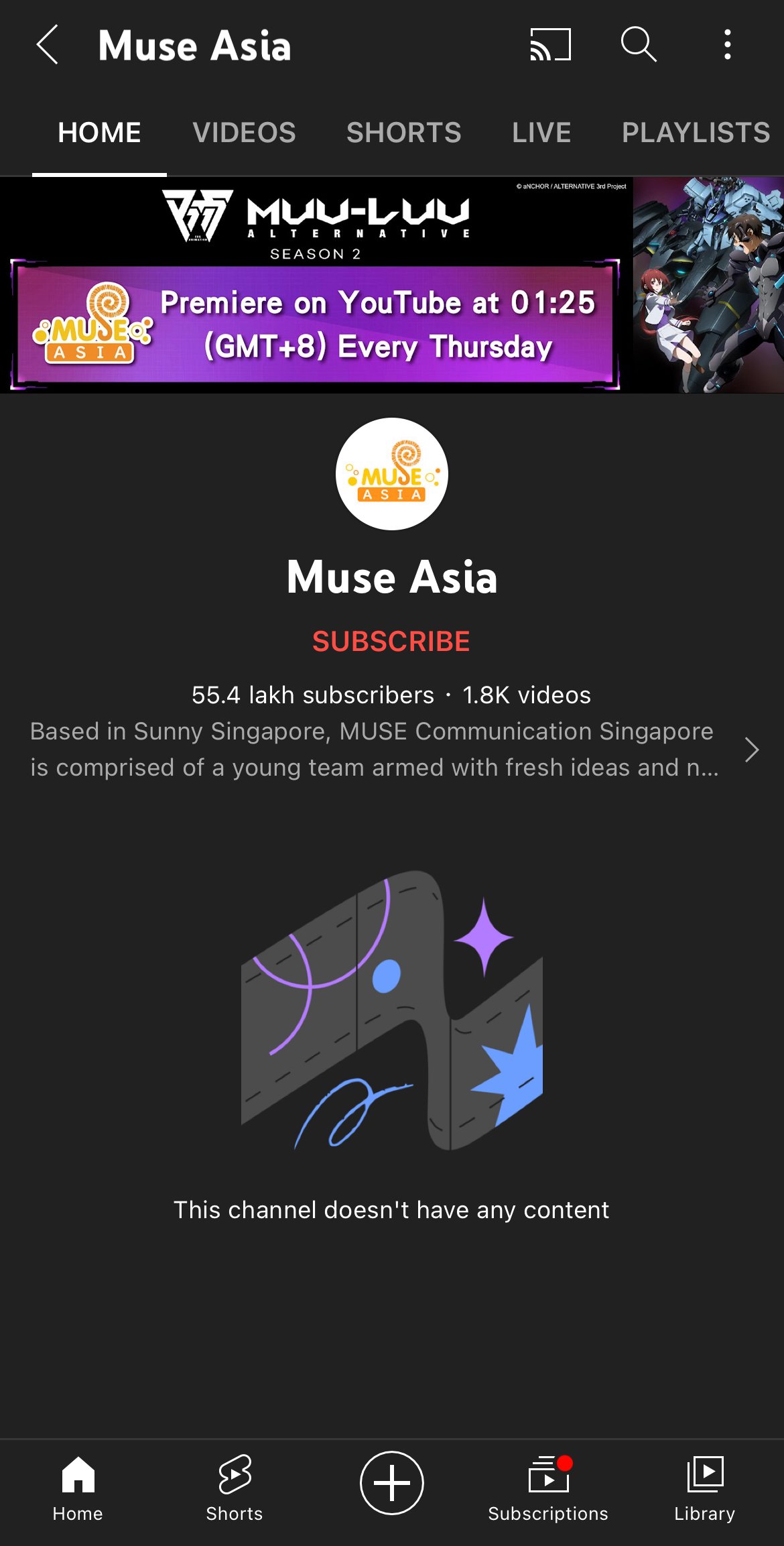 Muse Asia even promoted the return of Hunter x Hunter via their YouTube channel a few hours back after the official announcement from Shonen Jump arrived. Maybe we'll get to watch the legendary anime on Muse in the future. Take a look below.
Fans on Twitter who stream their favorite shows on this platform openly expressed their displeasure. Crypto scammers are a profound menace, and they keep getting worse over time. There is a chance that mainstream hatred towards cryptocurrencies will increase because of this move by black hats. Such incidents solidify the belief that security on the internet can always be eroded no matter how many measures you take to prevent hacks.
Official statement from Muse Communications Regarding The Hack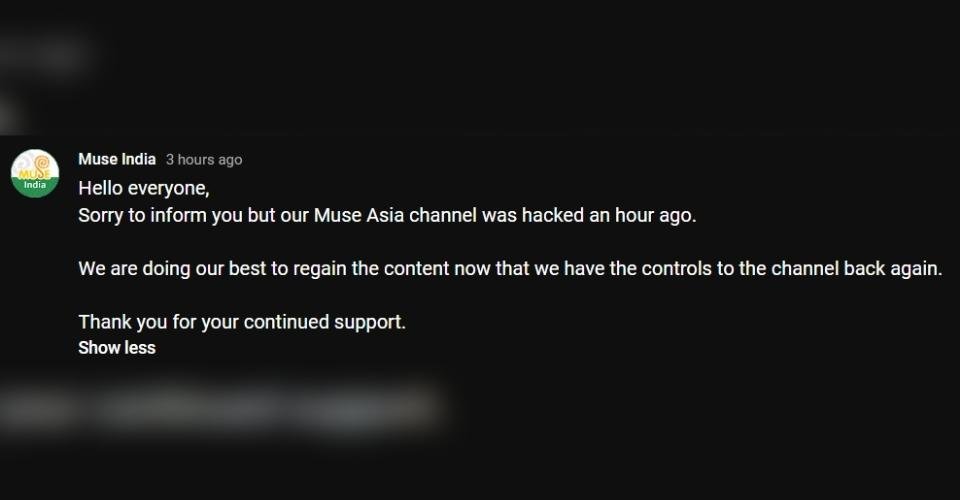 "Hello everyone,
Sorry to inform you but our Muse Asia channel was hacked an hour ago. We are doing our best to regain the content now that we have the controls to the channel back again. Thank you for your continued support."
So what do you think about this? Do you suspect the hack attack originated in China since Muse Communications is a Taiwanese network? Let us know how you feel about this dismal piece of information. Don't worry. They'll bounce back stronger than ever. Keep hope alive folks, and support the legal streamers!
Source: Muse India